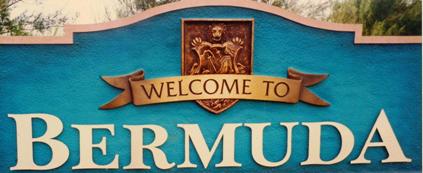 1165+ web files about Bermuda, regularly updated as a Gazetteer, focusing on this internally self-governing British Overseas Territory 900 miles north of the Caribbean, 600 miles east of North Carolina, USA. Accommodation options, aircraft & shipping registers, airlines, airport, America's Cup 2017, actors/actresses/musicians/singers/ performing artists, banks, beaches, Bermuda Dollar, Bermuda Government, Bermuda-incorporated international and local businesses and companies including insurers and reinsurers, Bermudians, books and publications, bridges and causeway, charities, churches, citizenship by Status, City of Hamilton, commerce, communities, credit cards, cruise ships, cuisine, currency, disability accessibility, Devonshire Parish, districts, Dockyard, economy, education, employers, employment, environment, executorships, fauna, ferries, flora, former military bases, forts, gardens, geography, getting around, golf, government, guest houses, history, historic homes, Hamilton, House of Assembly, housing, hotels, immigration, import duties, internet access, islands, laws, legal system and legislators, location, main roads, marriages, media, members of parliament, money, motor vehicles, municipalities, music, nearest mainland, newcomers, newspaper, organizations, parks, Paget Parish, Pembroke Parish, residents, pensions, political parties, postage stamps, public holidays, public transportation, railway trail, real estate, religions, Royal Naval Dockyard, Sandys Parish, Smith's Parish, Somerset Village, Southampton Parish, St. David's Island, St George's Parish, senior citizens, Somerset, Spanish Point, Spittal Pond, sports, taxes, telecommunications, time zone, traditions, tourism, Town of St. George, Tucker's Town, utilities, water sports, Warwick Parish, weather, wildlife, work permits.

Bermuda's Senior Citizens
Despite the world's third-highest GNI per capita, elderly don't fare well compared to less wealthy countries
By Keith Archibald Forbes (see About Us) exclusively for Bermuda Online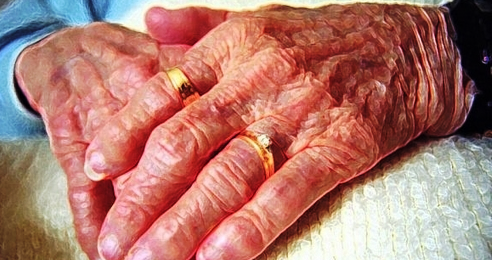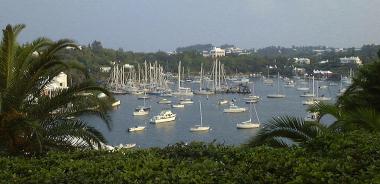 Visitors to Bermuda who are over 65 are not eligible for discounts at any stores or public transportation (buses and ferries), as they are on presentation of their passports or other acceptable forms of ID when visiting and traveling through most of Europe and beyond
For Bermuda residents, the Ministry of Health and Family Services is The Bermuda Government ministry with responsibility for health and welfare for all including seniors and disabled. Its mission is to promote and maintain the physical, mental and social well-being of the 64,300 permanent residents of Bermuda in its 21 square miles of land area.
Bermuda may be only 21 square miles in total land area, an extremely small part of the world in geographic measurement. But it is so affluent that the World Bank has reported Bermuda as the third most affluent country in the world in Gross National Income (GNI) per capita. Bermuda is third only to Monaco and Liechtenstein, exceeding other offshore centres like Norway, Switzerland and Luxembourg, and by far higher than the USA, Canada, UK, etc.
Despite Bermuda's affluence, Bermuda's seniors get merely a small fraction of the social security pensions and other benefits and services of the the lesser-affluent other countries listed below. They all spend heavily on their senior citizens to give them an adequate comfort zone in later life. Bermuda spends far more on its government than it does on its senior citizens. Bermuda's seniors who are not rich, not earning an average income of over $60,000 a year or a decent pension, and don't own their own homes (more than 43%) are appallingly badly off compared to seniors in less affluent countries who are far better looked after by their governments.
How they compare, according to the World Bank:
According to the World Bank:
Statistics for Bermuda senior citizens indicate:

35 percent of seniors in Bermuda make less than $28,000 a year, according to the Seniors Test for Ageing and Trends (STATS) survey. These 35% live below the poverty line, at least $2,000 less than the Bermuda poverty line (incomes of $27,000 or less for one-person income households by Government). (In the UK, the poverty line is £151 a week, according to the UK's National Pensioners Convention).

Only 25 percent have incomes between $25,000 and $50,000

. Many Bermudian seniors depend solely on their local Social Security (locally, referred to as Social Insurance), unless they, as retired government or private-sector employees, also receive a (much more generous) pension.

78 percent of the seniors population have a medical condition, 80 percent are on medication because of that condition and yet only 44 percent are satisfied or very satisfied with the health care system

When is a senior not a senior? In Europe - including UK, Ireland and all other EEC countries, it is 60. In Bermuda, it is 65 for both women and men and unless one is disabled, one cannot get a Special Persons ID card (the local equivalent of a Senior Citizens Card or Old Age Pensioners' Card) until you are 65.

There is no equivalent in Bermuda, in types of services offered to senior citizens and the disabled, of Age UK - see http://www.ageuk.org.uk/ in the United Kingdom or AARP (American Association of Retired Persons) in the USA or Canadian Association of Retired Persons (see http://www.carp.ca). (There is a local Age Concern entity, concerned about the plight of seniors, active for their financial better quality of life but without the same powers as the AARP in USA and Age UK.
What local senior citizens get free or at a discount from the Bermuda Government
If over 65 and resident in Bermuda

Exemption from Land Tax. For Bermudian senior citizen owners of real estate who apply for it, with no means testing. (Generous compared to the UK, where homeowners over 60 do not get the same tax benefit). In February 2012 this benefit was withdrawn by the PLP for the more affluent who have homes at a higher rate of Annual Rentable Value (ARV) than $50,000, meaning effectively worth over £1 million. Since 2013, seniors with properties with ARVs above $50,000 now pay the assessed tax on the portion above the $50,000 threshold.

Free local bus and local ferry travel, if locals have a Special Persons ID. For Senior Citizens/Disabled who can use a bus, free passes are available to Local Residents only with a Special Persons Card. Seniors from abroad without such a card must pay full price. Unlike in the UK, there are no similar concessionary fares for a companion, who may be younger, of someone elderly or disabled/physically handicapped.

50% discount from annual motor vehicle licensing. Since March 2013. Before then seniors were 100% exempted. For those who own their own cars, with no means testing. A far better system than in the UK where only those who qualify through severe disability or as war pensioners get this. However, even with the 50% reduction, those Bermuda seniors who are not disabled pay hugely more than seniors in the UK. Government said there had been abuse of the system, further worsening the issue. Government had considered re-instituting licence fees for only for larger vehicles, but there were concerns that the results could be viewed as discriminatory. As a result, they decided to re-institute fees for all groups of vehicles, but at a discounted rate.

Seniors Learning Centre (see bottom of this sub-site). Discount from some Bermuda College costs.

Social Security (Social Insurance). See below. Not nearly as generous as the equivalent in Canada or USA.

What local senior citizens don't get free from the Bermuda Government

No free hospitalization, major medical or prescriptions. Despite the fact that the World Bank has rated Bermuda as the world's 3rd most affluent country in per capita income, unlike senior citizens in the UK, most of Europe, Canada, Australia, New Zealand. To obtain these, they have pay significantly more than citizens and residents of the USA. The USA is normally the single most expensive country in the world for healthcare and prescriptions but in the USA senior citizens, especially but not exclusively those on Medicare or Medicaid (there is no Bermuda equivalent) now have an effective cap on their health insurance costs and generally pay no more than about $320 a month. The equivalent cost to Bermuda senior citizens for similar services and prescriptions is over $650 a month. There is no equivalent in Bermuda to the USA's Affordable Care Act 2013 (Obama Care) - see https://www.healthcare.gov/where-can-i-read-the-affordable-care-act/.
What they have to pay heavily for, and don't get, from the Bermuda Government
What they have to pay heavily for: Hospital Insurance Plan (HIP) or FutureCare (see below) at a very significant cost per month per senior.
What they don't get from the Bermuda Government.

O

nly in

Bermuda, not in the UK or in any other country overseas, persons aged between 65-74 years who drive and have Bermuda Driver's Licences require a medical and competency certificate every

third year

and those 75 years or older require an

annual

medical and competency certificate.

Ageing and Disability Services Office
Until September 2015 the National Office for Seniors and the Physically Challenged (NOSPC). Continental Building, on the corner of Church Street and Cedar Avenue, Hamilton. Or by Airmail at P. O. Box HM 1195, Hamilton HM EX, Bermuda.. Open 8:45 am to 5 pm Monday-Friday. Phone (441) 292-7802. Fax (441) 292-7681. Under the remit of the Ministry of Health. As in the UK, there is no national register of senior citizens/ disabled/physically handicapped persons. The new name of the office aims to reflect its expanded remit to provide services to people with disabilities rather than those with physical challenges only, while replacing seniors with "ageing" to be consistent with the Bermuda Government's plan to promote such initiatives as the National Ageing Plan. The service provides a variety of different functions including regulation and compliance, coordinating services and promoting awareness. It will provide oversight of the integrated production and functional skills programmes at the K Margaret Carter Centre, formerly The Opportunity Workshop and The Orange Valley Centre, and provide advice and guidance on best practices for accessibility to both public and private sectors, among other services. In May 2010 NOSPC was tasked with exploring options for employment tax relief for companies that hire disabled people. In January 2010 a Para transit Strategy and Business Plan was proposed. It involved a meeting between taxi operators who service the mobility impaired and the Ministry of Tourism. The purpose was to seek taxi operators' views. The goal was to establish a Para transit service to provide transportation to Bermuda's mobility impaired population. It was hoped the plan will establish a framework for a transit system customized to suit the needs of Bermuda's physically impaired and possibly their equivalents who are tourists. On June 18, 2007 a National Policy on Disabilities was applauded by members of Parliament, but has yet to be implemented. Then-Minister of Community and Cultural Affairs, Wayne Perinchief, presented the National Policy to the House of Assembly to cross-party support. It aimed "to ensure that disabled persons have every opportunity to reach their individual potential and to see the removal of barriers that prevent their full participation in Bermudian society". Mr. Perinchief classed a disability as a long-term health condition lasting more than six months, which can include physical, emotional or learning difficulties. According to the 2000 Census, disability affects 3,000 residents on the Island — five percent of the population. Almost a quarter — 23 percent — of 16 to 64-year-olds reported back or spine problems, while 33 percent of seniors suffered from arthritis. Among 200 people with a learning disability, 118 were cared for by relatives — many of whom were over 60-years-old. Mr. Perinchief said: "These statistics speak volumes about the magnitude and impact of disability on people in our community — from disabled persons themselves, to their friends, family and support networks." He said the National Policy was the result of action by then Minister of Health and Family Services Patrice Minors, who appointed a Committee to address the issue in January 2005. The committee was formed to develop a National Policy, by setting down guiding principles; objectives in access, housing, health, education, transport, communication and training; overall goals and objectives. Technical officers from the National Office for Seniors and the Physically Challenged assisted in drafting policy, and the team reviewed legislation not only from Bermuda, but from other countries around the world. There is now a Committee for a National Policy on Disabilities. In 2005 a National Advisory Council on Disabilities was established, after the Committee for a National Policy on Disabilities met in 2005 to determine guiding principles; recommend policy objectives in the areas of access, communication, education, training, health, housing and transportation; and to identify overall goals and objectives for each area. Its report was completed and Government accepted the recommendations with the 155 objectives.
On application and with appropriate verification such as a Special Persons ID, Bermuda-resident seniors may be eligible to receive some special local banking services and discounts. Benefits, depending on bank, may include:
a discount on checking account fees.
Accounts with $50 or more do not receive a monthly fee
ten (10) free checks in Bermuda or US$
a discount on draft fees
no fees for foreign check clearing
senior bank officers to help with banking needs
direct deposit of pensions into an account.
Caregivers
Unlike in the United Kingdom, caregivers (as they are called, American-style in Bermuda) currently have no protection under any legislation in Bermuda, such as the UK's Carers and Disabled Children Act 2000 as amended.. No study has ever been done to date in Bermuda

on the hidden cost of caregiving (caring). It is estimated that perhaps 8% of locals, or 5,120, provide the care so vital to helping the approximately 15% of the people of Bermuda who are senior citizens or disabled remain in their homes and community settings. One reason may be that because of the huge prices of local housing and services, space for inactive seniors who cannot pay their way is at a premium in this very materialistic society of only 21 square miles where demand is vastly more than supply and rents to non-family members can bring in enough income to more than pay a monthly mortgage or provide much-needed income to a senior citizen.

Overall, the cost of living in Bermuda for seniors is 380% higher than in the USA and 280% higher than in Canada and the UK. For many local seniors, fresh meats, fruits and vegetables are completely unaffordable.
Driver's licenses renewals for senior citizens (over 65)
Unlike in UK, Canada and USA where this is not a requirement, all seniors over 65 should note the following:
At 65 years of age, your driver's licence is renewed every 5 years. After the age of 75, the licence has to be renewed every 2 years.
To renew your licence you must:
• Have a medical examination by a locally registered medical practitioner. The medical form is found in Section C of the Drivers Licence Application. This from can be obtained from the information desk at the Transport Control Department, at your doctor's office, or downloaded from the TCD website.

• Once completed and signed, the medical form is only valid for 3 months.

• You may come in any morning by 8:30 AM with your completed medical form to be tested for licence renewal. Note: Senior testing at 8:30 AM is available without appointment.

• You will be required to take a driving examination to demonstrate your driving competency. (When arranging a driving test please notify the examination clerk whether you wish to do a zigzag/reversing test or a road test).

• If 8:30 AM is not a convenient time for you, or if you would prefer to test on the road instead of the parking lot, you will need to schedule an appointment with the receptionist.
Electricity
Hugely expensive for seniors, especially if they live in a house with a family. Some seniors pay more than $320 a month.
Employment Equality (Age) Regulations
No equivalent in Bermuda to the UK's regulations which from October 1, 2006 made it illegal for employers to discriminate against employees, trainees or job seekers because of their age. (They ensure that all workers, regardless of age, have the same rights in terms of training and promotion).
Financial assistance
At this time, the Bermuda Financial Assistance Act does not apply to the majority of seniors and the permanently disabled who own property or part of a property or have some form of income. If you own or co-own or are a part-owner of a car, any property, any insurance, any monetary asset, you are deemed ineligible. Other countries - like the USA, Canada and UK - are far more generous to their seniors.
In the USA for example, minor improvements and repairs to homes to help senior citizens adapt their homes to met their ever-increasing disability or mobility-impairment needs can cost between $150 and $2,000. Many home remodeling contractors offer reduced rates or sliding-scale fees based on income and ability to pay. Public and private financing options may also be available.
Government Health Care Financing for seniors
Presently, there is no equivalent at all in Bermuda of the UK's National Health Service or equivalents in Canada, USA such as Medicare or Medicaid, etc. In the USA, what used to be called the Health Care Financing Administration has changed its name to Centers for Medicare and Medicaid Services at http://www.cms.gov.
Healthcare for seniors

Bermuda costs for seniors are the highest in the world by far, significantly more than Obamacare in much less costly USA where the average cost of the mid-tier Silver Plan in 48 states is $328 per month based on HSS calculations for approved plans. For a more detailed comparison of costs in USA see under Medicare at http://www.medicare.gov. Or Medicare Plans by State at http://www.ehealthmedicare.com/medicare-plans.
Newcomers and residents who are either unemployed retirees and/or no longer covered by any employers under Bermuda Healthcare employment provisions have very few options, only three choices, namely:
Bermuda Government's basic Hospital Insurance Plan which is not adequate in many respects. Operated under the Hospital Insurance Act 1970, it is funded by the government's Health Insurance Fund (HIF) and government's Mutual Reinsurance Fund (MRF), overseen by the Hospital Insurance Commission and administered by the Social Insurance Department, Government Administration Building, 30 Parliament Street, Hamilton HM 12. Phone 295-5151 extension 1146, 1130 or 1137. You'll need to visit that office and ask about current standard premium rate for this coverage and what it covers and does not cover. It is a basic plan, without any major medical benefits. In the past it has covered many Bermudians and others over the age of 65 and otherwise uninsured because of newcomer non-working status or termination of local employer/employee insurance coverage owing to retirement, or through unemployment. No longer being offered to most seniors. Those who can still get it will now have to pay $433.31 per person monthly from September 1, 2015.
FutureCare, the Bermuda Government operated healthcare plan for seniors who can afford it, at a significantly higher cost than HIP. Offers appreciably more coverage than the more basic Government Health Insurance Plan (HIP). For more details of costs and coverage ask the Bermuda Government at http://www.gov.bm., but in 2014 the premiums for FutureCare went up by $10 a month (2.3 percent) to $450 a month and from September 1, 2015 seniors must pay $504.21 per person per month. Among Bermuda's 16,000+ seniors only approximately 3,000 have been financially able and willing to join FutureCare, while others prefer the cheaper and more basic Government Health Insurance Plan (HIP) if they have not remained after retirement on on their private major medical employer-provided coverage shown in Bermuda Healthcare employment provisions
Going on an individual basis to a registered private Bermuda Health Care insurance provider.
Homes and Ageing problems and Home Improvement Assistance
More than 90% of all Bermuda private homes do not yet have all these features, yet about 15% of all Bermuda residents are seniors, some very frail and liable to fall. Many need:
Bathroom safety aids
Emergency alert systems
Entrance without steps
Non-slip floors
Home improvements, modifications, and repairs can help older adults maintain their independence and prevent accidents. Work can range from simple changes, like replacing doorknobs with pull handles, to major structural projects such as installing a wheelchair ramp. Changes can improve the accessibility, adaptability, and/or universal design of a home. Improving accessibility involves things like widening doorways and lowering countertop and light switch heights for someone who uses a wheelchair. Changes that do not require home redesign, such as installing grab bars in bathrooms, are adaptability features. Universal design is usually built in when a home is constructed. It includes features that are sturdy and reliable, easy for all people to use, and flexible enough to be adapted for special needs.
In the USA, financial assistance to seniors in need is routinely available, but not in Bermuda. See under "Financial Assistance."
Legislative and other changes or concerns or factors affecting seniors
2018. March 28. Charity Age Concern is to bring back free health checks for members for a second year. The charity will host its first event today and there is still time to sign up. Anita Furbert, a registered nurse and Age Concern's education officer, said: "We did three in total last year and this year we are taking the same route. "We didn't want to do a one-off. We wanted to make this a staple for the community. We wanted to have health checks available at various points through the year so that people who had difficulties could go to these health checks. We found that a lot of members, a lot of participants, did not know their health status because they did not go to the doctor just to check on that. The health check was a way to give them information on their specific issues so that they can go more specifically to their private providers to have those things followed." Age Concern members who attend will get a range of checks, including blood pressure, blood sugars and weight. Ms Furbert said: "We have a nutritionist or dietitian who will tell them about what those numbers mean." There will also be eye checks, as well as dental screenings. Ms Furbert added: "And we have asthma and emphysema screening so, we have Open Airways with us. That's new this year." She explained that health professionals will be able to advise people on what steps to take at the end of their health check up. Ms Furbert said: "That's the step that we want people to be engaged and involved in — making a difference for themselves. If they don't have a doctor, we can refer them to the health clinics for their blood pressures and blood sugars and those kind of things and they can get referred from there." Ms Furbert said the checks were also used to compile statistics on Bermuda's senior population. But she emphasized that all information gathered is confidential. The first screening last year saw about 80 people take part. Ms Furbert said 40 people had signed up to this session, which will be held at insurance firm Chubb on Hamilton's Woodbourne Avenue. She added that the deadline for registration is 2pm on Tuesday. The checks will run from 10am to 3pm. Shuttle services will run from Bulls Head and City Hall car parks from 9.30am to 2.30pm.
2018. February 26. Needy seniors stand to benefit the most from a Budget commitment to add ten new beds to the Sylvia Richardson Care Facility, according to advocates for the elderly Age Concern. The details emerged after the 2018-19 Budget allocated an extra $1.8 million to the Ministry of Health, which would include reopening of the fourth floor of the government-run centre in St George's. Claudette Fleming, executive director of Age Concern Bermuda, said the extra spaces were "likely to have a greater degree of government subsidy then a private facility. They perhaps represent a more affordable option, that can in turn be accessible to the most vulnerable seniors of our community. I believe that the number of care beds remains at approximately 655," Dr Fleming said. "So if more than 6 per cent of the current senior population, or 651 people, needed a long-term care bed, we would have a shortage." A ministry spokeswoman said the staffing would be needed before the ten-bed unit opened for seniors. The Sylvia Richardson unit has been closed since September 2016. She added: "This work is under way now and the exact timing is dependent on that. The aim is to reopen as soon as practicable in the new fiscal year to provide residential skilled nursing care." Carol Everson, a seniors advocate and caseworker at the Bermuda Legion, said that even without a confirmed start date, any improvement in the number of beds for quality senior care was welcome. Ms Everson said: "Nursing care and assisted living placements are urgently needed, as are beds for respite and palliative care. Going by national and international demographics, the number of new places needed in the very near future probably exceeds 500. The Ministry of Health has pointed out the vital need for home care strategies. Perhaps programmes successfully used in other countries could be considered — for instance, pension credits for family caregivers who have to leave the workforce in order to provide full-time care for a frail, elderly or disabled family member. The recent Budget provides some relief for Bermuda's seniors. This is most gratifying. The Government is to be congratulated on focusing directly and positively on seniors' needs at this time."
2018. February 17. Seniors will see their pensions rise at the same rate of inflation for the rest of the Progressive Labour Party's tenure. However, Charles Jeffers, an advocate for the elderly, warned that seniors would continue to struggle because of the soaring costs of medicine and groceries. Delivering the Budget for 2018-19 yesterday, David Burt, the Premier and Minister of Finance, said: "The Ministry of Finance will keep the Progressive Labour Party platform promise by increasing pensions for our seniors by the rate of inflation this year, and every year as long as we are in office." Responding, Mr Jeffers, the deputy chairman of Age Concern, said: "That's wonderful, except are they going to tie the cost of prescriptions, groceries and medicine to the cost of living? If insurance goes up by 5 per cent or 10 per cent or even more, what good is that? If there's no control over prescription drugs, especially for seniors, then what good is that? We are grateful for anything that's being done in a positive way for seniors, but unless other things are controlled then it might not count for so much." Mr Burt announced further good news for seniors by directing an extra $1.8 million to the Ministry of Health to fund programmes for long-term care and public health services. He said this would enable the reopening of the fourth floor of the Sylvia Richardson Care Facility, which has been closed since September 2016. Further funds will be made available for community health nurses.
2017. November 21. Complaints about the abuse of vulnerable older people have jumped in the past six weeks, the Department of Ageing and Disability Services said yesterday. Kim Wilson, Minister of Health, said the increase could be because of "the stellar job that section is doing in terms of raising awareness" or reflect a rise in "stresses" with the approach of Christmas. Ms Wilson said the jump in cases was noticed "particularly in the last six weeks". She added: "In fact, we have ten ongoing investigations happening right now." Ja-Mae Smith, the acting manager of ADS, said the department's usual rate was about 33 reports a year. "For 2016 to 2017 we were predicted to have 30 to 33 cases. As of September 30, we had 28 cases. From October 9 until now, we have had 13 reports. Out of those, ten are now actively being investigated." Ms Smith said the case management team investigates referrals "either from members of the public or from the police. If there is abuse, our team gathers the initial facts and forwards them to the police to review to see if they need to proceed with a criminal prosecution." Abuse can range from physical and psychological to financial abuse. Neglect is categorized as "active", when caregivers intentionally fall short of their responsibilities, to passive, when the failure is unintentional. Self-neglect — when a person is unable to look after their basic needs — is also investigated. Ms Smith said: "We have a risk manual that is implemented in various helping agencies around the island — we use it as social workers to determine the level of risk. If intervention is required immediately, that's normally when police get involved within 24 hours." She added that financial abuse "goes straight to the police fraud unit". Both police and the hospital are involved where sexual abuse is suspected. Ms Wilson said ADS was "in the process of putting together an informative pamphlet" to boost public awareness of the problem. She added: "It will help raise awareness and identify the warning signs of senior abuse and the things that people can look out for — we are looking to have that launched certainly by the end of the year." For information or to report suspected abuse of a vulnerable senior, see online at https://www.gov.bm/senior-abuse-reporting-and-investigation, or call 292-7802.
2017. November 20. An ageing well committee chaired by Government MP Derrick Burgess was announced this afternoon by David Burt, the Premier. Comprising members of the private sector as well as the civil service, the committee is to produce is to produce a Bermudian charter of rights for seniors. Members include staff from Ageing and Disability Services, the Department of Financial Assistance, the health insurance department, a gerontologist, and long-term care consultants for the Ministry of Health. Mr Burgess said the charter aims to be "a reference document stating the fundamental principles and rights", especially for those depending on others for care. Mr Burgess said that Bermuda's elderly population was rising: reports showed 8,716 residents aged 65 and older in 2010, which was set to rise 38 per cent to 12,062 by 2020 — while in a 2011 survey, 29 per cent of seniors reported having a disability. Noting Mr Burgess' history of advocacy for the elderly, Mr Burt called him "this Government's voice and conscience on issues impacting our seniors. In addition to these qualities, he is also a senior." Mr Burt said that an ageing well strategy, begun under the former Government, had been drafted and would be released for public consultation as early as next month. The Premier added: "Living with dignity should not depend on how much money a senior has at his or her disposal."
2017. July 26. A total of 75 seniors took advantage of the second health clinic hosted by Age Concern this year. The event took place at the Lamb Foggo Urgent Care Centre in the East End and included vitals, eye and dental screenings. According to Age Concern's executive director Claudette Fleming, the event aimed to reach out to seniors in their own communities and make access more availably, particularly to those who cannot afford the services because of costly co-pays or because they have no insurance. Education co-ordinator Anita Furbert, a registered nurse, added: "Age Concern and its health partners are working very hard to meet the needs of seniors in the provision of our quarterly Health Check events in various areas of the island. We were pleased to see more men show up in the East End clinic and to have so many participants coming specifically to have access to the eye screening conducted by Dr Leonard Teye-Botchway and the Bermuda International Eye Institute team. The clinics are becoming the largest-attended Age Concern event outside of our annual MJM legal clinics." Cathy Stovell thanked the charity and its partners for the event that helped her mother access dental and eye screenings. "My mom has never had an eye pressure test and she was very relieved that she had an opportunity to do so at the east-end Health Check event," she said. "She was impressed with the care and attention each provider afforded her and quickly heeded the dental advice given." The initiative to improve healthcare access for seniors was launched in March this year in partnership with the Department of Health, the Bermuda International Eye Institute and the Chubb Charitable Foundation. Allied World Bermuda also supported the health check event in the East End earlier this month. Mike McCrimmon, head of Allied World Bermuda, said: "It is our pleasure to join the Health Check initiative in partnership with other notable sponsors such as the Bank of Bermuda Foundation, the Chubb Foundation, and the Department of Health. Clearly, the issue of ageing is an issue for us all. Allied World's Charitable Committee is committed to support initiatives that address the social fabric of Bermuda. We are pleased to support Age Concern in its effort to promote successful ageing throughout the island." Dr Fleming also credited the Bermuda Hospitals Board and the staff of the UCC for the ability to host the event in the "state-of-the art" facility. BHB's chief operating officer Scott Pearman said: "It was not a difficult decision for us to host the event. The clinical amenities of the venue lend themselves well for a clinic of this nature. We were pleased that the location of St David's saw a good response from seniors taking advantage of the free services. We look forward to working with Age Concern and others to maximize the use of the facility in the best interest of meeting the needs of our community." The next health check event is being planned for the West End in November. For more information on the initiative or Age Concern call 238-7525 or e-mail info@ageconcern.bm.
2017. July 11. The One Bermuda Alliance pledged to prioritize seniors as part of an election campaign that will work to drive down health costs while incentivising the creation of care facilities and home care provision. Health and seniors minister Jeanne Atherden was joined by OBA senator Andrew Simons and OBA candidate Simone Barton yesterday morning as they rolled out details of the plan. The issue of the pension fund caused some controversy with Ms Atherden taking a direct swipe at the Opposition Progressive Labour Party saying it was not the OBA's intention to "invest in high risk ventures" using the government's pension fund. Home affairs Minister Pat Gordon-Pamplin recently referred to PLP plans outlined in the PLP's Reply to the Budget and its Vision 2025 — released prior to its 2017 platform — to create a Bermuda Fund. Ms Gordon-Pamplin said the plan would see the Opposition "invest more than $70 million of seniors' pension money in high-risk start-up companies". Opposition leader David Burt said in his most recent Budget Reply in reference to Vision 2025: "There is a high level of investment expertise in Bermuda and the next PLP government will take advantage of this expertise by creating a 'Bermuda Fund'. This fund, which will be seeded with a small portion of the pension funds that are under the control of the government, will allow Bermuda to tap into the investment expertise on the island, while providing an additional outlet for our large pension funds to invest more of their monies in Bermuda-based equity investments." However, the PLP issued a statement after today's press conference saying the OBA's claim was "based on lies". Neville Tyrrell, PLP candidate for constituency 26, said: "The PLP will again say that there is no plan to invest pension money in start-ups. The pension funds are invested by the Public Funds Investment Committee which has strict regulations and does not invest in start-ups." Mr Simons said that according to the advice of actuaries, the only way to protect the fund is to ensure that it has adequate money to grow and be able to make those payments when people reach retirement age. Ms Atherden added: "With respect to pension protection — we will not be investing in high-risk ventures as proposed by the PLP. We understand that the funds are there to be accumulated so that they can produce the benefit and be available to pay pension benefits out to seniors." One major issue raised at the press conference on seniors was the creation of an advocacy office that would have the capacity to investigate and intervene on behalf of seniors. Ms Barton, who is chair of the Bermuda Health Council, said the office would "ensure that our seniors are taken care of and that their interests are protected, and help them to address the specific challenges that result in ageing, diminished capacity and from abuse. We also want to look at developing the capacity to investigate and intervene on their behalves. For us it is very vital for us to protect and help our seniors to move forward." The OBA spoke on these measures back in 2015 when the National Office for Seniors and the Physically Challenged was formally renamed Ageing and Disability Services. Care and home care facilities was presented as a major issue for the ruling party as the hospital buckles under the pressure due to long term patients who should be cared for in the home or at an alternative facility. Incentives were proposed for construction companies looking to build new care facilities, those looking to create homes in existing facilities, and for caregivers who are willing to care for seniors in their home. Ms Barton added: "We also are going to look and ensure that if hospice care is needed then it can be provided at home. One of the biggest challenges that we have is that the hospital is inundated with people needing hospice care. If that hospice care can be provided in a home setting it would be much better for not only the patient but the family. Most people do not want to go into a hospital and with the OBA we are making sure that [our seniors] are safe and protected and when the time calls for it that they can be loved and cared for at home." Ms Atherden said a long term care group has been formed to assess the demand for care facilities in Bermuda outside of the general hospital. Ms Barton spoke on the creation of caregivers' resource centre that would provide an allowance as well as practical help and advice for caregivers. Mr Simons highlighted members of the community who make "great personal sacrifice" to care for loved ones. Ms Atherden spoke of a crackdown on employers not paying social insurance which is required and pays towards the government pension fund. "We will put more resources into making sure that employers out there do what they are required to do by law." She has also proposed to increase the age at which a senior is required to renew their drivers' licence from 65 to 70 while tying social insurance pension benefits to the cost of living to ensure that they "don't lose ground". In terms of health are costs, Mr Simons outlined the implementation of the Relative Value Unit methodology. "As I discussed in the senate, the fees for Standard Health Benefit services particularly for diagnostic imaging services . . . are set by the Relative Value Unit methodology. The prices all move together and that is the crucial aspect of it. For the past four years I have been a member of the board of the Bermuda Health Council, chaired the Regulation Sub-Committee, chaired the Finance and Economics committee — the technical staff will always say the fees for some diagnostic imagine services are just out of whack. The RVU methodology allows those fees to move together in a way that is appropriate and it is a methodology that is less susceptible to lobbying for individual price tweaks to services. If someone came in and said I know the fees for X-rays are $100 but I think the fees for sonograms should be $600 when normally the ratio would suggest that they would only be $150m, it is not possible to give those tweaks because we have committed to setting prices in a more rigorous way. Reduction in imaging rates as a result of using the RVU methodology gave us $23 breathing room. We were able to expand coverage for at home care for seniors which has been life changing for so many people."
2017. July 10. Healthcare costs will be the next government's number-one challenge, according to economist Peter Everson. He warned that because of the island's ageing population, costs will continue to rise if there is no policy intervention. "Demographic challenge makes healthcare costs the number one challenge for the Government on July 19, 2017," Mr Everson, who is also chairman of the Bermuda Hospitals Board, told The Royal Gazette. "Without policy intervention, healthcare costs will rise quickly because of the imbalance between younger healthy Bermudians and the elderly, who have increasing healthcare challenges." According to Mr Everson, care solutions for the elderly have been neglected for more than a generation. Although "great work has been done in the last 12 months mapping out the current needs", the former president of the Bermuda Chamber of Commerce added that "the political will to implement lasting and funded solutions is required within the coming 12 months. In the meantime, stopgaps and workarounds must be funded," said Mr Everson, who was speaking ahead of the General Election, which has seen the One Bermuda Alliance pledge to push ahead with programmes that have resulted in the "first declines in Standard Health Premium charges in more than two decades". The Progressive Labour Party, meanwhile, said it would manage "unsustainable" healthcare costs by implementing a national health plan, allowing small businesses to join others to obtain group insurance, increasing competition in the local insurance market and using technology to make healthcare delivery more efficient. But according to Mr Everson, the Standard Premium Rate — the actual cost of the minimum health benefits package that must be included in every health insurance policy sold in Bermuda — will only come down when appropriate controls are placed on the private sector providers. Bermuda should be able to achieve a 10 per cent reduction in premium rates within 18 months. The goal would then be to achieve a further 10 per cent reduction in the following three years," he added. "This is a tough target to achieve but it is what Bermuda and all Bermudians need." But Mr Everson said the Bermuda Health Council also needs "to be empowered to regulate the private sector". The Bermuda Health Council Amendment Act 2016 "was a casualty of the early election", he said, "and thus remains the first order of business for the new House and Senate". The legislation, which was drawn up to monitor health providers and the importation of "high-risk" medical technology, was withdrawn last year after doctors claimed it targeted private physicians. Long-term care is another key issue, Mr Everson said, adding that "collectively, the total number of beds is less than Bermuda requires today and less than it will need in the future." Noting the increased demand at King Edward VII Memorial Hospital, he added that solutions that "provide all of the facilities that the community needs in the appropriate settings and at a cost which is affordable" are needed. The lack of adequate infrastructure to support various types of care in the community was also highlighted by John Wight, speaking in his capacity as CEO of BF&M. "We have been aware of our troubling population trajectory for many years and the continuation of social admissions at the KEMH yet have not planned and provided sufficiently for the required infrastructure within the community to support various types of medical and psychological care outside of the hospital," he said. Mr Wight listed several of the "many achievements in the past five years in the medical and health sector", including the licensure and registration of physicians, passing privacy legislation, the Premier's Youth Fitness Programme, and the addition of oral chemotherapy within the Standard Health Benefits. But he added that he would have liked to have seen the Standard Health Benefit package modified and more transparency around Mutual Reinsurance Fund taxation and its uses and goals. Mr Wight said they would like to see the SHB modernized to create "a more holistic package of benefits" that also addresses inappropriate use of the emergency department. "We are also supportive of private provider fee regulation, the creation of a national drug formulary, and the implementation of a universal electronic health record," he added, while also recommending an assessment of government health clinics to optimize access, accountability and quality. For Age Concern's executive director Claudette Fleming, more emphasis is needed on disease prevention early in life and more resources for public health initiatives for young children. "I would also like to see more public health initiatives that help seniors and their families manage wellness; more creative and portable ways of making use of community nursing, supporting those with chronic illness in particular to make informed decisions about maintaining their health as best they can and/or to improve wherever possible." And more taxpayer dollars should be considered to support those needing financial support for healthcare costs, especially prescription drugs and long-term care, she said. But Dr Fleming added that the Bermuda Health Strategy Action Plan, the Long-Term Care Plan, the further development of the Well Bermuda Plan "and some work around an eventual national ageing plan" stood out as achievements, along with the introduction of the home care benefit to FutureCare, which was "as ground-breaking as the introduction of FutureCare itself. This initiative represents an important paradigm shift towards community-based care and provides the critical financing piece to make it happen." Reducing the cost of healthcare costs is also a priority for the Bermuda Healthcare Advocacy Group, who called for Government to continue reducing the SHB further "which will help reduce the skyrocketing costs". Reducing high insurance premiums is another critical issue, a spokeswoman said. The Royal Gazette also approached the Bermuda Medical Doctors Association for comment on Friday, but was told that it would not be possible to receive a response that did the request justice in less than 36 hours. The Bermuda Health Council declined to comment. As part of its platform, the OBA has also pledged to continue the Enhanced Care Pilot Programme and evaluate its success. And the PLP has said it would conduct a comprehensive review of mental health services and "make progressive reforms to adequately address mental health challenges", as well as creating a continuum of services "that will increase access to services and improve long-term outcomes for people suffering with addiction". It would also increase community health education, require restaurants to publish nutritional information, implement a sugar tax and install fitness equipment in public parks to promote healthy living.
2017. July 10. Rising healthcare costs have been highlighted repeatedly during the past five years, with the health and seniors minister warning last year that they had risen to "unsustainable levels". During the Health Action Plan launch in January 2016, Jeanne Atherden reiterated that curbing healthcare costs was a priority along with reducing rates of chronic, non-communicable diseases. Earlier this year, she revealed that the latest National Health Accounts report, showed that health spending began to level off in 2011 and went down by 1.1 per cent in 2015 "for the first time on record". She made the announcement as the Health (Miscellaneous) Amendment Bill 2017 was debated in the House of Assembly. The bill, which was later passed by the Senate, lowered the Standard Premium Rate by $4.07 per month, while also increasing coverage for kidney transplants and decreasing the cost of dialysis. It also introduced a change requiring the Health Council to recommend fees to the minister for all standard health benefits. And the Bermuda Health Council's new fee schedule, which saw cuts to diagnostic imaging service reimbursements, came into effect on June 1. These cuts were decried by private physicians, with Ewart Brown, the former premier, saying the move was politically motivated and aimed at crippling his clinics. And J.J. Soares, of Hamilton Medical Centre, revealed in an advertisement in this paper that open MRI and CT scanning at his planned walk-in centre would likely have to be scrapped because of the "unreasonable" cuts. Meanwhile, 2016 featured the Bermuda Health Council Amendment Act, which was met with concern by the Opposition as well as some local doctors, deferred for clarification. Doctors later branded the reworked legislative proposals aimed at regulating private healthcare providers as "heavy handed", saying the reform measures unfairly targeted their profession. The year before, the Health Insurance Amendment Bill 2015, which provided for the naming of employers who had allowed their workers' health insurance to lapse, was passed with support from both parties. And on July 31, 2015, new laws governing the sale and advertisement of tobacco products came into force despite pushback from retailers, who deemed them "draconian". After repeated calls, ambulance services were also instated at both ends of the island in 2015. Government, however, was forced to do a U-turn on a proposal for more stringent coverage of mammography following a public outcry, which saw protesters hang bras outside Cabinet in June 2015. That same day saw Opposition MPs Kim Wilson, then the shadow health minister, and former PLP leader Marc Bean criticize the 12 per cent increase to the Standard Health Benefit, at a time when the cost of living was continually rising and healthcare costs were already "exorbitant". In 2014, legislation allowing the use of cannabis-derived medicines won approval in the House although the Opposition criticizing the new law as not going far enough. Meanwhile, the proposed closure of the Lamb Foggo Urgent Care Centre in 2013 was also met with protest, leading to the Government overruling the decision by hospital bosses. That year also featured the launch of the Steps to a Well Bermuda survey, which assessed more than 2,600 households to gauge health issues and help develop a chronic disease management strategy.
2017. June 16. Claudette Fleming has highlighted the urgent need for better protection of seniors as those over 65 will this month outnumber those under 14. Tougher legislation is also needed to prevent and protect vulnerable seniors from abuse, according to the executive director of Age Concern. Dr Fleming, who spoke to The Royal Gazette as part of World Elder Abuse Awareness Day, questioned whether it was time to establish an equivalent of Child and Family Services for the elderly. It comes after years of concern over Bermuda's ability to care for its ageing population. According to a spokeswoman for the Ministry of Health and Seniors, an adult protection system for seniors and persons with disabilities is being developed as part of a "longer-term" care strategy, but this will "require legislative changes and access to resources to ensure the appropriate infrastructure is in place". Last year, a total of 33 cases of senior abuse were investigated by Ageing and Disability Services, who have a shared responsibility with the Bermuda Police Service to look into reports. "Some people can get very frustrated and feel as though they are not being supported because the system is still kind of fragmented," Dr Fleming said. "We don't have the legislative teeth that we need to do some more concrete things and the [Senior Abuse Registry] Act itself is about a registry and not protection and prevention and that needs to change. And then we probably need the equivalent infrastructure, like you would see at Child and Family Services. Do we have senior protection workers? We don't. We have case managers who do their best to take this up as an issue in addition to the other things that they manage. But when you think of the fact that in this month, seniors over 65 will outnumber those under the age of 14, you have to question whether or not you now need the equivalent of child protective services for seniors because of the population shift. These are policy matters that have to be addressed." Elder abuse can be physical, sexual, psychological or financial, with the latter the theme of this year's awareness day. According to the United Nations' Division for Social Policy and Development, 5 to 10 per cent of older people globally may experience some kind of financial exploitation. Dr Fleming said this was also a concern in Bermuda, adding: "With all the people coming into pensions, with the National Pension Scheme — it's 20 years in — we'll have people come into tens if not hundreds of thousands of dollars. It's one thing to have your physical capabilities and have money and be able to make decisions. But when your mental capacity is gone, and some people do a very good job of being responsible and acquiring homes and saving but then they lose their mental capacity and this leaves them extremely vulnerable to abuse." Combined with rising rates of dementia and Alzheimer's, she said this created "a situation that could lend itself to an abusive environment if we don't have the right protections in place". Full residential care facilities, the hospital bed crisis and the lack of strong home-care infrastructure also "all create an atmosphere of putting a lot of stress on families who may not be equipped to deal with older loved ones at home and again put our seniors at quite a risk of abuse". The fifth or sixth most common call received by Age Concern is about abuse, according to Dr Fleming, and the charity is required by law to pass this information to the police and Ageing and Disability Services. "Ageing and Disability Services then have the ability to go in and investigate and they will have their processes as to how they determine if it warrants an investigation," she said, adding that this needed more support. "I understand at this moment it is very stretched in some of the things it does, let alone have the ability to be out and about in the community to make sure that the circumstances of abuse aren't existing." The spokeswoman for the Ministry of Health and Seniors said "the Ministry is conscious of the legislative and resource challenges in protecting vulnerable adults in general, including both seniors and persons with disabilities. Under the Long-Term Care Action Plan, developments are under way to address some of these difficulties in the short and long term, including exploring an Office of the Public Guardian, addressing mental capacity issues, and strengthening the prevention of abuse within care homes," she said. She added that there were key areas within the Senior Abuse Registry Act 2008 "that can be improved upon to ensure a more accessible and efficient system both for vulnerable persons and the regulator". The Power of Attorney Act, The Mental Health Act and the Residential Care Home and Nursing Home Act and Regulations, which also promote and ensure the prevention of abuse, also require updating and strengthening, she said. And a longer-term strategy will include the development of an adult protection system for seniors and for persons with disabilities. "To create a more comprehensive adult protection system requires legislative changes and access to resources to ensure the appropriate infrastructure is in place," she said, adding that these resources would include the likes of public receivers and access to emergency placement. With regard to case managers specifically, Ageing and Disability Services is actively working to achieve full staffing levels to better assist the community with both prevention and protection."
2017. June 14. Age Concern's executive director has outlined the island's progress in managing its ageing population. Claudette Fleming highlighted the Bermuda Health Plan, the Long-Term Care Plan and improvements in health insurance coverage, as well as Age Concern's work, at a two-day United Nations Economic Convention. But Dr Fleming said she also learnt that Bermuda had "a long way to go" in coming to grips with its long-term care issues and the staggering cost of living among other challenges. "I learnt a great deal and have a greater appreciation for the progress that Bermuda is making in managing its ageing population in comparison to other countries," Dr Fleming said in a statement. "Specifically, I was able to make reference to Bermuda's progress with respect to the launching of a Bermuda Health Plan; its Long-Term Care Plan; improvements to health insurance coverage for seniors and the value of Age Concern's work with respect to advocacy and information programmes such as our annual legal clinics hosted in partnership with MJM here in Bermuda." The two-day meeting was convened in Port of Spain, Trinidad and Tobago, from June 1 to 2, to assess the progress made in the implementation of both the San Jose Charter on the Rights of Older Persons in Latin America and the Caribbean and the Madrid International Plan of Action on Ageing. Dr Fleming added: "I believe my international colleagues were most intrigued by the degree to which Age Concern, as a NGO (non-government organisation), is working with government and the private sector to meet the needs of older people. I did observe, however, that we have a long way to go in getting a handle on our long-term care issues and the staggering cost of living in Bermuda among other challenges that threaten the quality of life of ageing residents, particularly the poor and the vulnerable." Dr Fleming noted that like all other participating countries, Bermuda has yet to implement a national plan on ageing, "despite the laudable goals of MIPAA and the urgent need to address the rapid ageing of its population and related implications". Diane Quarless, chief of ECLAC sub regional headquarters for the Caribbean, stated that Dr Fleming "provided great insight into the ageing challenges facing Bermuda which in many ways mirrors that of a number of Latin and Caribbean states". "In particular, we benefited from her presentation on the role of advocacy in the rights discussion and the importance of educating older adults on the responsibilities that they have in the ageing process." As part of the conference, Caribbean policymakers from UN member countries identified key actions to expand protection for the human rights of older persons over the next five years. They also reported on the most important measures taken to strengthen protection for the rights of this age group, including new or improved laws, policies and programmes. Panel discussions focused on strategies to promote healthy ageing, social and health protection and the contribution of older persons to family, community and public life. During the final day, representatives agreed on a set of recommendations to further protect and promote the rights of older persons. These will contribute to discussions at the Fourth Regional Intergovernmental Conference on Ageing and the Rights of Older Persons in Latin America and the Caribbean, which will take place from June 27 to 30 in Asuncion, Paraguay. Dr Fleming added: "I was delighted to have been invited by ECLAC to be a part of a very intriguing dialogue and review of the progress of the advancement of the conditions of older persons throughout the Caribbean since the 2002 adoption of the MIPAA. I am also grateful that the Bermuda Government endorsed my attendance. I commend all those working in Bermuda and across Latin America and the Caribbean who are striving diligently to improve the lives of older adults across the region and encourage them to continue in their efforts."
2017. April 17. The Government's Health Insurance Department (HID) has announced changes to the Personal Home Care Benefit which will make it easier to process claims. Providers will now only need to register with Ageing and Disability Services (ADS) in order to be registered with both ADS and HID, and the revised Personal Home Care Claim form is now the only requirement needed to claim for Personal Home Care Benefits for home care agencies and caregiving providers. The Personal Home Care Benefit (PHC) was introduced in 2015 as a HIP and FutureCare benefit under the Health Insurance Act 1970, said a Department statement. The Benefit assists FutureCare and HIP policyholders with the costs of personal care services in their home. Information on the Government website has been changed to make it easier for individuals to obtain information on the Personal Homecare Benefit. The website link is: https://www.gov.bm/personal-home-care-benefit In addition, several internal processes have been changed to ensure that HID can better service Personal Homecare Benefit applicants as well as adjudicate and pay claims on timely basis, added the statement. "The old processes required providers to register at both ADS and HID separately," explained Director of the Health Insurance Department Laquita Burrows. "This caused delay in the provider being set up for payment. The provider also was required to complete two separate claim forms each time they were claiming on the benefit. Information required from the two forms has been combined into one form for providers to complete." HID has recently created The Personal Homecare Guide which contains information on individual needs in regards to the Personal Homecare Benefit, whether they are a policyholder, family member and/or provider. "HID felt that due to the number of inquiries on this product, it would be best to have one guide that contained as much of the information as possible," said Ms Burrows. "Many providers were submitting incorrect information which was resulting in claim payment delays so HID was looking to reduce providers' discontent and frustration by putting all they need to know in one place."
2017. February 24. Age Concern yesterday called on the Bermuda Government to address "woefully inadequate" community care facilities for the frail elderly after it emerged the King Edward VII Memorial Hospital was buckling under the strain of a flu outbreak. Hospital bosses admitted this week that the $247 million acute care wing had been unable to cope with a surge in demand from flu sufferers over the weekend, with some emergency patients having to wait more than 15 hours for a bed. The shortage of beds, according to Bermuda Hospitals Board, is partly down to an "ageing and increasingly chronically ill community", while a lack of community nursing home facilities makes it difficult to discharge people as they recover. Reacting yesterday, Age Concern deputy chairman Charles Jeffers urged the Government to direct more funds towards caring for the elderly. "Age Concern is well aware of the challenges being faced with the shortage of beds at the hospital and the need for those seniors who are well enough to be released," Mr Jeffers told The Royal Gazette. "This is not a new problem and is one that has the potential of becoming acute with the growth of the ageing population. We cannot overly emphasise the fact that a safety net infrastructure for seniors must be firmly in place along with all of the required support systems such as long-term care housing for the frail elderly which, at this time, is woefully inadequate. Government, families and the community need to work in concert to ensure that we get a handle on the issue of the protection, care and safety of vulnerable seniors and implement the right solutions in a timely manner." Mr Jeffers repeated Age Concern's call for a Public Guardian, to cover the needs of seniors and the disabled. "The government of the day should ensure that there are required funds available for adequate staffing and operations for Ageing and Disability Services, in particular," he added. A BHB statement said the maximum number of beds in the new wing was 90 and, with those full, other wings in the older part of the hospital were being used for acute care patients. Before the acute care wing opened in 2014, patients of varying degrees of sickness had been mixed together on three medical surgical wards, which had a combined 110 beds. There were 279 emergency department visits at KEMH between Saturday and Monday, and 38 admissions to beds, as Bermuda grapples with high levels of flu and respiratory illness. Of those admitted, 65 per cent were aged 65 or older. The wait to be admitted to an inpatient bed was 4.83 hours on Saturday, but on Sunday and Monday was more than 15 hours. Yesterday, a BHB spokeswoman said: "If there were fewer non-acute patients in hospital beds, we could better cope with unexpected high surges of the kind we are currently experiencing. The issue is that a significant number of inpatients at BHB are non-acute at any one time, and this was identified in extensive research on hospital inpatients as the new hospital was planned. There are not enough community nursing homes to accept some people when they no longer need acute care, or families are unable or unwilling to accept them home. These individuals do not need acute care but may have some medical requirements. The hospital cares for them when there are no other options as we cannot in good conscience release people who could be hurt or get sick again if they are discharged to an inappropriate setting. The best solution, both clinically and financially, is for Bermuda to have more community nursing home placements and a more extensive home care service. Caring for people in hospital is very expensive; the longer they stay the higher the risk of hospital-acquired infections, and it means individuals are left in an institutional setting when they could have better quality of life in a home setting. Moving patients out of BHB when they are ready is better for them and for Bermuda. This would leave BHB with adequate capacity for surges such as this flu outbreak." One senior, who asked not to be named, told The Royal Gazette they had just spent three nights on the acute care wing. The senior said: "[I was] lucky to gain admittance, obviously, though perhaps discharged earlier than otherwise might have been." The senior described the nurses and cleaning staff as "excellent" but questioned why the acute care wing was built to cater for only 90 patients. "Who made that decision?" they asked. This newspaper asked health minister Jeanne Atherden yesterday to comment on the bed capacity of the acute care wing, as well as the often-reported and ongoing lack of community nursing home beds for elderly people. "I commiserate with those who have experienced longer than usual wait times," Ms Atherden said. "Waiting is difficult for many at the best of times, but becomes more stressful when one is also feeling ill. A small number of non-emergency elective surgeries were postponed and some patients had to wait for a bed in the acute or general wing. Difficult decisions had to be made in order to optimize available bed space. I must commend the hardworking medical professionals and support team at KEMH for, as always, putting patient safety first as they cope with the extra demand. The new acute care wing added 90 beds to those in the existing general wards. All are fully deployed. The ministry is conscious that demand for long-term care has outstripped capacity in the community. With an ageing population and changing demographics, Bermuda, like many countries, is being challenged by this. The ministry has put in place a long-term care action plan, which includes initiatives to address capacity. In addition, HIP and FutureCare offer the personal home care benefit to enable persons who qualify to be cared for at home. We recognise that families are struggling and we must call on the community to be part of the solution in caring for our seniors, as institutionalized care is not always necessary. Seniors who don't have acute medical needs are better cared for outside the hospital, and we urge families to step in and work together to get their loved ones into the appropriate care setting."
2017. February 1. Seniors can get a fuel discount for eight weeks under a promotion from Sol Petroleum Bermuda, its family of Esso service stations and Age Concern. Anyone aged 50 or older can get 10 per cent off fuel purchases at Esso every Tuesday until March 21 when they sign up as a member of Age Concern. According to a press release, the promotion is intended to help Bermuda's seniors and raise awareness about Age Concern. Jonathan Brewin, general manager of Sol Petroleum Bermuda Ltd, stated: "We are happy to launch the Esso Age Concern promotion for a second year in a row. "It not only benefits our seniors, but sheds light on the many benefits that Age Concern presents to its membership. We hope this promotion creates more awareness for the charity in general as well as helping our seniors save money at the pump." Claudette Fleming, executive director of Age Concern, said: "I wish to extend sincere thanks to Sol Petroleum Bermuda Ltd, Esso Gas Stations and their staff for their continued commitment to Age Concern. "In the face of retirement many older adults are looking for ways to minimise their living expenses as prices continue to rise year on year. 10 per cent on fuel is a big deal for seniors and will be greatly appreciated." Participating Esso gas stations are in St David's, St George's, Crawl, Collector's Hill, BIU, Esso City, Warwick, Port Royal and Sandys. To sign up for membership, visit ageconcern.bm.
2016. November 17. An elevator at a government-owned nursing home for seniors has been broken since May leaving residents "stuck" in their rooms, it was alleged in Parliament yesterday. Opposition Senator Renee Ming told the Upper House that the lift was broken at the Sylvia Richardson Care Facility on Old Military Road, St George's, which is the responsibility of the Ministry of Health and Seniors. A ministry spokeswoman said staff are working hard to overcome the situation, helping residents move about the facility without the elevator. She confirmed the elevator is out of bounds for safety reasons and said the process to fix it has begun. Ms Ming, a Progressive Labour Party politician, told the Senate: "At the Sylvia Richardson facility, the elevator doesn't work and hasn't worked for some time. So guests, visitors, residents, cannot come down to the social rooms. Can you imagine if you had your loved one living there and they are basically stuck in their room, for want of a better word." Ms Ming said she believed the elevator broke down in May. "I'm sure that if that was any of our loved ones, we would not like, appreciate or even want to see that outcome. Could you imagine how they must feel, stuck." She added that "apparently, they can manually use the elevator and twice a day someone comes and takes needed things up but the residents of the facility can't move and, as a result, one whole floor isn't being used". Ms Ming was speaking during a debate on the Throne Speech, during which she lambasted the Government for not doing enough for seniors. In relation to the situation at Sylvia Richardson, she said: "I know we can do better than that." The Sylvia Richardson Care Facility houses 43 residents and provides residential, nursing and daycare to seniors. According to the Government's website, residents range from independent to semi-dependent. The manager of the facility referred this newspaper to the Ministry of Health and Seniors for comment. A ministry spokeswoman said: "The Ministry of Health and Seniors has been working with the elevator contractor to seek a permanent resolution to the elevator fault. Lightning strikes incurred during Tropical Storm Karl have prolonged the matter by adding to the complexity of fault finding by the equipment supplier. Procurement is now under way for substantial plant replacement and to ensure appropriate expenditure of Government finances. Residents were moved from the top floor as a temporary measure and in order to avoid using the elevator on the advice of the Government Safety Coordinator. Sylvia Richardson staff have worked hard to overcome this situation and to assure the continued quality of life of residents, with staff assisting residents' regular daily movements through the facility, to the cafeteria and on outings, etc, but without reliance on the elevator. Every precaution has been taken to protect staff and residents. The ministry and management remain vigilant of the situation and are working to secure a properly procured solution expeditiously."
2016. November 8. A focus on improving long-term care, helping seniors age at home and tackling age discrimination in the workplace has been welcomed by charity Age Concern. However, deputy board chairman Charles Jeffers cautioned that this was only the beginning and that there were many other issues that needed to be addressed to help Bermuda's seniors. "Long-term care is one of the things Age Concern has been pushing for years," Mr Jeffers, who is also chairman of Age Concerns advocacy committee, told The Royal Gazette. "We're happy to see it included, but the Throne Speech is just the beginning." While he applauded Jeanne Atherden, the Minister of Health and Seniors, for her sincerity and for taking recommendations from Age Concern and the Seniors Advisory Committee on board, he said the proposals would go nowhere without Cabinet approval. According to the Throne Speech, the Ministry of Health and Seniors will roll out a Long-Term Care Action Plan this parliamentary session. Acting Governor Ginny Ferson, who read the speech, said this would address quality of care needs, developing long-term care staff and educating the population about long-term care issues. She said the ministry would also work with stakeholders to reduce the cost of operating long-term care facilities and including long-term care as an insurance benefit. Emphasizing that it is of equal importance to ensure seniors can remain at home "for as long as possible", Mrs Ferson said the ministry would also be developing incentives to help seniors afford appropriate home renovations. Government will furthermore examine ways to protect seniors against age discrimination in employment, "mindful that there are economic and other trade-offs that must be carefully considered", she added. According to Mr Jeffers, this is another issue Age Concern has been pushing for years. Noting that Britain introduced similar legislation in 2010 with a two-year time frame to enact the legislation, Mr Jeffers said: "We feel that Government can show its sincerity by passing the bill and giving itself a time frame to enact it." But Mr Jeffers added that there were many more issues that needed to be addressed to help seniors in Bermuda who are struggling. He said he would have liked to have seen pensions indexed "at least" to the cost of living. Adding that the biggest cure for a lot of the problems facing seniors is money and lower prices, Mr Jeffers warned that unless the cost of expenses such as prescriptions or co-pays go down, "we are going to continue having problems"
2016. October 29. Dementia is becoming a heavy burden on Bermuda's growing elderly population, and does not spare veterans and their families who face limited options for care. A case in point is veteran Herbert Tatem, 94, whose wife, Dorothy, finds herself too old to look after him. "All I know is that he needs help now," Mrs Tatem told The Royal Gazette. "For all these years, I took care of him, and now I can't do it any more. I'm 92. I need to help myself." November, leading up to Remembrance Day on the 11th, is the time to celebrate local veterans and their families — and the poppy appeal, a key fundraiser for their help, is more urgent than ever. "Our goal is to fund a nursing home specifically for people with dementia," said Carol Everson, a welfare case worker with the Bermuda Legion. "There's a very uncertain future ahead." Mr Tatem, a Bermuda Volunteer Rifle Corps veteran, was having "a good day" when The Royal Gazette visited, according to his wife. But the housebound Mr Tatem was frank when it came to the severity of his condition, saying: "Sometimes I can't call her name." With arthritis and a heart condition, Mrs Tatem treasures the assistance of a caretaker, but is increasingly troubled when she thinks of the future. "My muscles are worn out," she said. "And Herbert can't help me with anything." The island has almost 200 war veterans and widows, according to Ms Everson, with dementia and Alzheimer's becoming an unfortunate reality for growing numbers. "There are only three facilities on the island that can adequately care for people with high levels of dementia. Two have been full for months. The third, Westmeath, has a high cost, which is a deterrent to many. The Tatems are better off than a lot of others, but their lives are nonetheless on a downward slope." The legion provides a broad range of assistance to veterans, with the ultimate dream of raising sufficient funds to offer a badly needed nursing home and assisted-living facility — something Ms Everson concedes is "a very, very big endeavour — it's very much blue-sky thinking". However, from November 1 to 11, the poppy appeal is the most visible public face of that effort. "Any chance for people to help during the poppy appeal, by distributing poppies for donations, is very gratefully received," Ms Everson said. Poppy wreaths are provided to the legion by the Royal Bermuda Regiment for distribution in schools, churches, or for any other organisation that wishes. To get involved, to donate, or to pitch in for the legion's tag day in Hamilton on November 7, call 703-1020, 293-3975 or email nosoldierleftbehind@hotmail.com.
2016. October 17. Seniors advocates are calling on the Bermuda Government to enforce tighter standards at care homes amid concerns some are unwilling to come on board of their own accord. Claudette Fleming, the executive director of Age Concern, questioned whether the Government has the will to enforce measures ensuring management, ethics, risk prevention, client rights and financial viability are up to scratch. Under a pilot programme, Age Concern, in tandem with related organisations and the Bermuda National Standards Committee, has assembled a working group aimed at inducing facilities to sign up for certification followed by accreditation by 2018. Five facilities have begun the process, with another two signing on in recent weeks. But Jeff Bormaster, the liaison officer with the United States Council on Accreditation, said authorities are "still struggling to get all the agencies to come on board. Being licensed by the Government means you have met minimal standards. What you see in the news from time to time as a horror story says that being licensed is not enough. The idea of accreditation is to say that you need to meet accepted standards of practice. Organisations that have been providing services for human beings historically had to be only registered or licensed. There were no standards. This is a voluntary process, as it's always been. Government cannot set standards of excellence, but it can require entities to meet them." Asked if funding was an issue in tightening the monitoring and enforcement of residential care home standards, he said: "It's not money, it's political will." Dr Fleming added that the programme had "proved that Bermuda has the expertise" but said: "It's not for lack of knowledge. It's a matter of having the will to do it." As of April, the island had 22 homes on the Government's registry, 17 of which were registered. A further five were listed as conditional, meaning they were "required to meet specified regulations within a defined time period". The list included the Summerhaven home for the physically challenged. Ageing and Disability Services pledged in September 2015 to get tougher on facilities that fail to deliver adequate care. However, saying that ADS still "don't have any power", Dr Fleming added: "The ball is in the court of the Government of Bermuda." Dr Fleming called it unrealistic to have ADS creating and enforcing legislative standards, noting: "You really can't have the same office doing both of these things." ADS has reported that Bermuda's facilities for its ever-rising senior population are at capacity, with a particular dearth of resources for dementia patients. Although dementia is not a mental illness, a report last month from the Bermuda Hospitals Board noted that staff at the Mid-Atlantic Wellness Institute were under increasing pressure, with elderly patients showing dementia-related disorders being brought to the facility. The Bermuda National Standards Committee was established in 2004, aimed at covering local charities." We've been doing this for 12 years, working with organisations that deal with children and families," Mr Bormaster said. "Claudette proposed bringing it for senior services. It's a two-step process. You get certified, which means that you are using best practices to operate. Then, two years later, you become accredited, which means you operate your services according to recognized international practices." Dr Fleming said one difficulty had been "balancing care versus the business side of it. That's been a big challenge for the working committee, which includes the Bermuda Health Council, Ageing and Disability Services, the Bermuda Small Business Development Corporation and the Bermuda Hospitals Board. We all bring our various strengths and have different ways of looking at the practice environment. What we find is there are times when the business side and the nursing side conflict. Those two areas are constantly competing. A happy medium has to be struck, that does not compromise quality care." According to a spokeswoman, the Ministry of Health and Seniors is taking part in the initiative, and "the relevant legislation is being updated to enhance the regulatory requirements and enforcement mechanisms. This work is in development at present and consultation with stakeholders is currently under way. Improvements to date have included standardization of the registration process, publishing the register of residential and nursing care homes, and working collaboratively with administrators to improve capacity and compliance."
2016. September 21. Housing the island's burgeoning senior population, who face increasing financial pressures, will require the private sector to pitch in, according to Age Concern. Assisted-living communities were suggested as a solution during yesterday's gathering of the charity membership. "We have a massive problem in front of us as a country," realtor Michael DeFontes told an audience of about 200 seniors, as he took the stage with John Barritt, of the Bermuda Housing Trust, and Desiree O'Connor from the Bermuda Housing Corporation. Costs greatly outweigh pensions, deputy chairman Charles Jeffers noted, saying many elderly residents faced "a paradox of being asset rich and cash poor". Concerned at covering costs such as medication and food, many were turning to the sale of their property, looking to more modest accommodation as options. Reverse mortgages were unlikely to catch on, Mr DeFontes said, as local banks are reluctant to become "landowners or landlords. A lot of seniors have nothing left over. The only thing they have is their property. We need to consider selling and moving into a facility — if we had enough to house them." The Government and private sector would need to collaborate on developing "any creative thing that can be done to help seniors with their cash flow", he said, pointing to the highly limited property sizes available in Bermuda. Shared-living options are not always palatable, Mr Barritt said, but assisted living could prove workable: communities where services come to the residents. The forum heard repeatedly that seniors overwhelmingly wanted to keep their independence, preferring to live on their own as much as possible, with Mr Barritt emphasising that the growing elderly population translated into greater electoral power. "There's going to have to be some strong advocacy to get it going in the right direction." According to Ms O'Connor, BHC does not receive large numbers of applications from seniors, preferring to steer requests to the BHT. Roughly half of current tenants are over 50, with applicants today averaging the age of 40 to 45. Seniors seek studio apartments and one-bed units, driven by affordability, she said — but the corporation is often challenged by their mobility issues. "No one wants to live in a rooming house facility," Ms O'Connor added. "But if we can do some form of shared accommodation, even a smaller unit for two people who share housekeeping responsibilities, that's something we could do with the properties we currently have." Quizzed by the audience on the island's substantial numbers of derelict properties, the forum heard from Major Barrett Dill, of the BHC, that the possible acquisition of such lands had stalled in the Attorney-General's chambers, as the majority were caught up in family disputes. "It's time for the BHC and local real estate agents to work together," he said. "It's just a matter of having the courage to do it."
Age Concern, the senior's advocacy charity, is running a tighter ship in the face of tough economic times. Unveiling the 2016 annual report, executive director Claudette Fleming said staff had taken a 20 per cent cut in pay. The charity fields about 1,600 contacts a year, mainly to do with financial assistance. For the year ending April 1, 2016, Age Concern gave financial support to 98 seniors, through assistance with food, healthcare and electricity costs. Support with electric bills remains the highest hardship support that the charity provides.
2016. September 17. Bermuda should have planned ways to cope with its ageing population "a long time ago", an advocate for seniors has claimed. At lunchtime on Tuesday, Charles Jeffers from Age Concern will moderate a discussion focusing on the myriad housing problems faced by the island's elderly residents. "We're talking about accommodation for seniors — and the lack of it," he told The Royal Gazette. The discussion on affordable and appropriate housing for seniors will form part of the non-profit organization's annual meeting, taking place from 1pm to 2.30pm at the Evangelical Church Hall in Paget. The talk will feature John Barritt, of the Bermuda Housing Trust, Desiree O'Connor, of the Bermuda Housing Corporation, and Michael Defontes, of Coldwell Banker Bermuda Realty. "Bermuda's population is getting older, and we should have started thinking a long time ago what we're going to do about it," Mr Jeffers said. "There are a lot of questions and concerns. "We're going to talk about what's available, what should be available and how we can resolve some of these issues. "We'll be looking for ideas and opinions as to where we need to go." Call Age Concern on 238-7525 for further details.
2016. August 18. Retirement contracts could help Bermuda find a "happy place" where businesses can be successful without overlooking older workers, according to the director of charity Age Concern. Claudette Fleming said younger workers are often preferred because they provide cheaper labour and can undertake more physically demanding tasks, resulting in older workers frequently losing out. She suggested introducing retirement contracts, where employees do not necessarily have to retire at 65, but could take on reduced hours or a reduced workload. "I think this is a brilliant way to negotiate how older people can remain in the workplace without being let go before they are mentally and physically ready," she said, adding that some companies already offer these contracts. Dr Fleming spoke to The Royal Gazette after a grandmother who is in her early sixties, detailed her battle for financial survival. "It's very challenging for older workers to find work," Dr Fleming said. "The way the economy is structured at the moment, doesn't lend itself to hiring older people." She said this is because it is cheaper to hire less experienced workers, even though older workers may at times bring more consistency, experience and dedication. But Dr Fleming noted that it is not just workers over the age of 65 who struggle to find work, with even those in their forties experiencing difficulties. We are going to have to find a happy place in order to move past this place where we are. There is no redress for older people to challenge why you are not being considered. There would need to be some give and take on behalf of the employer, as well as older people to adapt to the likes of technological advances and make way for the younger generations. It really is an exercise in compromise. Older people want to work but they may not be willing to face the demands of the market. We've got to have them adjust a bit." The grandmother who spoke to this newspaper is desperately seeking work after running out of funds since using her pension to help cover her critically ill daughter's medical costs and pay her mortgage. "It can be expensive, as this lady is finding, to retire in Bermuda and if through an emergency or lack of planning one finds that they do not have access to the income they once had, one can become destitute in their old age," Dr Fleming said. "It is difficult in these scenarios to determine just how much discretion an individual has if an illness consumes our financial resources." Not being 65 and without getting her contributory pension, Dr Fleming said "it would almost be impossible to make ends meet". In terms of finding work, Dr Fleming suggested Mrs A use "an array of strategies" including her independent job search, considering companies more likely to hire older workers, and to seek out the assistance of the Department of Workforce Development. A temp agency could also help her get a foot in the door to a more permanent position, she added. Dr Fleming also recommended she pursue opportunities to get her out of debt in the long-term by re-evaluating selling her assets, reducing her expenses further, or exhausting everything until she can actually qualify for Financial Assistance. However, Dr Fleming also noted that "there are people who are in a worse situation", who have no assets at all. "We come across cases like this who are not quite there yet — they are the poor among us. Because you're not yet 65, you don't even qualify for services like Ageing and Disability Services. Age Concern could provide immediate support, but as a charity cannot sustain ongoing support." Dr Fleming encouraged Mrs A not to give up hope and to reach out to the charity, which she said would be happy to sit down with her and discuss her options.
2016. August 8. Services offered to seniors have seen "significant improvements" over the past year, according to the manager of the Ageing and Disability Services. Keeona Belboda told The Royal Gazette that while the service still received complaints about rest and nursing homes, "it was not to the degree it was a year ago. We have seen improvements. The complaints we get the most now is that there is inadequate food being prepared or how a particular family will feel that certain staff are not attentive to providing the care that they should be." However, she said food complaints had decreased overall in the past year because all rest and nursing homes "should keep a two-week supply of food in stock and our nutritionist has been working with some of the homes and assisting with their menus and what they should be preparing". The team has also seen "significant improvements" when it followed up on last year's August residential care home inspections in March, Ms Belboda said. "That is due to the huge groundwork we've been doing. We've been getting out there. When abuse complaints get called in, we go out right away." The ADS, formerly known as the National Office of Seniors and Physically Challenged, came under fire last year after an investigation by this newspaper exposed senior abuse cases that had slipped under its radar. When the office was renamed in September, Ms Belboda pledged to get tougher on seniors abuse with harsher penalties and stricter admission laws for carers among the proposed legislative and regulatory amendments. Although legislative amendments are still "a work in progress", Ms Belboda said the team now had a policy analyst on staff. "There has been a consultation process. The Senior Law Reform Committee did significant work on the senior abuse register act and we're building upon that." Ms Belboda, who is also the registrar for seniors abuse, added: "Our big thing is the improvements to residential care homes, us liaising with the administrators to get more buy-in for improving their services, as well as the current amendments to the legislation that are under way." According to Ms Belboda, ADS has been enforcing monthly meetings with all the residential care home administrators. Topics covered include nutrition, environmental health, nursing and proper record-keeping and have been well received, she said. "We find that the administrator meetings are really beneficial in terms of just informing them of the standard they should be operating at." Ms Belboda said the registration of homes with the ADS has also progressed, details of which can be found on the Bermuda Health Council website. "We really needed to have some clarity and the public needed to have some confidence in what currently exists," Ms Belboda said. "We wanted to be able to publish in a place where we can inform the public what's out there based on who meets conditional criteria versus who meets full registration." Ms Belboda said 11 of the island's 22 homes were conditionally registered and one was not registered in September last year. Now, only five homes are conditionally registered, "meaning they have to meet certain requirements to be fully registered". Ms Belboda explained that the homes had been given a year to get up to standard and added: "Right now the homes are meeting minimum standards but we are looking to enforce best practice standards as of April 1, 2017." Improvements had also been made to ADS's internal policies, she said. "We've been doing a much better job in terms of getting back to the public and addressing the concerns in a timely manner." However, Ms Belboda said some people still had misconceptions about ADS's role regarding placement. "We do not have a placement component," she said. "We advise families on the needs of their loved ones, on the facilities that will best facilitate that care and we make recommendations but it is the family's responsibility to place and if a family wants a client to move from one residential care home to another, again, that is on the family to orchestrate that move." For more information, call ADS on 292-7802 or the Ministry of Health on 278-4900.
2016. July 27. The Bermuda Health Council is looking at alternative payment models amid concerns that patients are not always getting "bang for their buck". According to health economist Ricky Brathwaite, life expectancy is not on par with the amount of money being spent and affordability is still a growing problem. Speaking at the Summer Leadership Conference this morning, he told healthcare leaders at The Fairmont Southampton: "If you're going to spend a lot of money, you expect your life expectancy to increase or it to be top-notch. What we're seeing is that our life expectancy here in Bermuda is not on par with the amount of money that we are spending in the same way that is going on in the US. We're spending a lot of money, but we're not getting the bang necessarily for the buck that we're spending, which has led to this whole idea of moving from this fee-for-service to more interesting or alternative payment models that really reward performance and value for payment." He added that affordability is "becoming a bigger and bigger issue", with segments of the population unable to afford the cost despite the Bermuda Government putting a lot of money into healthcare. According to Dr Brathwaite, the average annual healthcare expenditure in 2013 was $11,000 per person, which is "probably three or four times what an average island nation would have. It's an unsustainable thing that we are looking to reverse." Dr Brathwaite, who explained the role of the health council and gave an overview of Bermuda's healthcare system, said 35 per cent of the population has a chronic condition and 13 per cent has diabetes, compared with the global average of 8.9 per cent. He also noted Bermuda's ageing population, adding that by 2050, an estimated 25 per cent of the population would be over 65 and more than 50 per cent would be over 40. "Our expenditure really starts ramping up around 40 to 45 years old and it goes up exponentially. As the curve shifts to the right, as we age as a population, what we're going to see is a lot more expense and so we need to figure out now how we are going to deal with that proactively rather than wait and say 'we should have done that ten years' ago." With long-term care costs also a burden, he welcomed input on how the model could be changed from one that says "the healthcare system should take care of an individual versus ageing at home in a more convenient, familiar place. We're looking at models on how to do that. It is a struggle to figure out the sweet spots of how to engage the public, get everyone involved and reduce cost at the same time, while maintaining the quality of care that is needed for some of these individuals who may have complex needs." The Summer Leadership Conference runs until Friday and is co-ordinated by the New York chapter of the American College of Health Care Administrators and the New York State Health Facilities Organisation/New York State Centre for Assisted Living.
2016. July 27. Long-term care in Bermuda is still in a "crisis" situation, according to Age Concern director Claudette Fleming. Speaking at the annual Summer Leadership Conference at The Fairmont Southampton yesterday, Dr Fleming said that while progress had been made since the Sixties, more co-ordination was needed. "Since 1978, we still haven't sufficiently resolved this issue of long-term care," she said after giving healthcare leaders an overview of its history on the island. "I don't think we need to add anything else. What we need to do is stop, look at what we have and co-ordinate. We've made all this progress, had all these studies, looked at things over and over again but we're not working. You have to question whether or not we've actually improved the lives of seniors, which is what we are attempting to do in the first place." Noting our ageing population, Dr Fleming spoke about the different approaches that had been taken, from rehabilitation, institutionalization and decentralization to integration, and highlighted recommendations made in many studies concerning the elderly since the Sixties. She also provided a snapshot of the situation now, highlighting some of the progress made. She pointed to the more than 20 care homes and nursing homes, 19 daycare programmes, ten registered home care agencies and about 100 home-care professionals and two assisted-living programmes, as well as community nursing, social clubs, volunteer services and housing units for the elderly. But she also highlighted the high demand for places in care homes, the elderly taking up hospital beds for long durations, and a lack of respite beds. Of the latter, Dr Fleming said she could not believe there were only three. "We had many more but, as you can see, we lack capacity and unity. So those who went to homes for respite stayed there and they've taken up the beds. We are in a crisis situation. However, a lesson had been learnt. We can do the best, we can study something, we can understand it, we can create programmes and systems, but if we don't take time to stop and look at what we've achieved and how we can marry all of those things together, we're still going to find ourselves where we find ourselves in Bermuda, in a crisis situation because we are really not working effectively together." Dr Fleming stressed that the way the elderly population was perceived was key in moving forward. "Our perspective on ageing shapes the policy that we create and we saw that in the history of Bermuda, when the elderly were considered to be sick and that they needed to be healed, she said. "When we saw a move towards it being a more formal reaction to what was happening in the community, we then moved them into institutions. When we felt as though there wasn't enough money to maintain the institutions, then we looked at communities. As providers, we have to remember that the policy we put in place is actually going to influence the outcome and the practices of what we do." She urged healthcare leaders to see the glass half-full instead of getting frustrated by recommendations and reports coming and going. "We may not see the completion of the entire system or the perfection that someone has desired but we can successfully pass the baton so that the work continues," she said. The Summer Leadership Conference runs until Friday and is co-ordinated by the New York chapter of the American College of Health Care Administrators and the New York State Health Facilities Organisation/New York State Centre for Assisted Living. Two Bermudian speakers have been invited to present, with health economist Ricky Brathwaite set to speak today.
2016. July 16. Legislation paving the way for the first pensions and benefits hike in five years for more than 12,000 seniors has been approved by senators. The Contributory Pension Order 2016 will take effect from next month and involves increases of 5 per cent for benefits and 7.5 per cent for contributions. Seniors getting $982 a month will see their benefits rise to $1,029 under the order that was debated by the Senate. Senator Renee Ming, of the Progressive Labour Party, said her party supported the Bill, adding it would provide "much needed relief" for seniors. Independent senators James Jardine and Joan Dillas-Wright also backed the increase. Mr Jardine said: "For many seniors this pension payment is a very important part of their remuneration. We continue to have electricity and food increases, which makes it difficult for seniors to make decisions of AC or fan and this or that food item. I am supportive of this increase." Senator Georgia Marshall, of the One Bermuda Alliance, noted Bermuda's declining population and maintained that the island still needed more working people to contribute to the pension scheme. Senators also passed legislation providing the Bermuda Monetary Authority with enhanced powers to regulate the investment fund industry.
2016. July 2. The first pensions and benefits hike in five years, effective next month and covering some 12,300 seniors, has been approved by Parliament. "Looks like an election is coming," responded David Burt, the Shadow Minister of Finance, who said the Progressive Labour Party administration had consistently kept seniors ahead of the rate of inflation. However, Grant Gibbons, the Minister for Economic Development shot back that it was "easy when you're spending somebody else's money". The increases of 5 per cent for benefits and 7.5 per cent for contributions were announced by Bob Richards, the Minister of Finance, last month after a 2014 actuarial review of the Contributory Pension Fund. Seniors getting $982 a month will see their benefits rise to $1029, which Mr Richards said struck "the right balance" — though he acknowledged that the cost of living had increased by nearly 8 per cent since August 2011. Mr Burt said the increases fell well short of the 8.3 per cent rate of inflation over the five-year period, and he pointed out that healthcare costs, which hit seniors the hardest, had climbed 30 per cent. During an at times heated debate PLP MP Derrick Burgess maintained the Government needed to do more to help the island's seniors. Meanwhile PLP MP Zane DeSilva added: "This increase is overdue and fantastic for our seniors, but it falls woefully short." Mr DeSilva condemned the Government for finding money for referendums, BTA staff bonuses and a Commission of Inquiry when he said that money should have gone towards seniors. PLP MP Jamahl Simmons also questioned whether the move was motivated by an upcoming election saying: "We have to do better for our seniors, not just when it is election season." However Mr Richards rounded on the Opposition rejecting the notion that the increase was prompted by an upcoming election. He said the decision was based on: "prudent judgment based on facts".
2016. June 14. "Ageing and end of life" will be the subject of the fifth and final ageing forum hosted by the Peace and Social Justice Committee of the Roman Catholic Church of Bermuda. Presenters for the event at St Theresa's Church Hall, Hamilton, on Friday, are geriatrician David Harries, Senior Advisory Council chairwoman Marian Sherratt, Friends of Hospice executive director Cathy Belvedere and Roman Catholic Bishop Wesley Spiewak. Explaining the areas up for discussion, organizers said in a statement: "End of life is an inevitable last step for all persons, and is of particular concern for the ageing citizens in our Bermuda community. How do we as community manage end of life issues? Do we adequately care for these most vulnerable citizens? What is our attitude towards grief and grief relief, death and the dying in Bermuda, and how do these attitudes impact and affect us in the way we live our lives here and now? Does Bermuda have respect for the ageing citizens in our community, those closest to the end of life? What do we need to do now as individuals and community to improve our attitude and better prepare ourselves for the inevitable — a life which ultimately must experience death in the end. A community is known by how it treats its most vulnerable citizens. This forum is expected to cast a light not only on the ageing persons and their loved ones, but on the whole Bermuda community as well." The event begins at 7.30pm. A group think tank workshop session will also take place on Friday, July 8, to discuss social, spiritual, economic and political concerns.
2016. June 14. Some new pension applications were not processed in time for this week's payment, the Department of Social Insurance has advised. The delay is a result of the Department's switch to a temporary office at Global House. New applicants who submitted their application for a benefit before March 31, and whose 65th birthday was before April 1, should contact the Department if they do not receive their payment tomorrow. Call the Department at 294-9246 to expedite the payment.
2016. June 11. Bermuda's seniors will be getting a 5 per cent raise in their pensions as of August this year — the first increase for five years. However, the hike will come at a cost for employees and employers. Minister of Finance Bob Richards told the House of Assembly this morning that contributions would go up by 7.5 per cent — meaning the worker will have to pay an extra $2.40 each week, the same as the employer. "After carefully reviewing the Contributory Pension Fund 2014 Actuary Report, I propose to increase CPF benefits and contributions by 5 per cent and 7.5 per respectively, effective August 2016, when benefits under the plan are traditionally amended," said the minister. The maximum benefit is currently about $1,399.14 per month, said Mr Richards. Altogether, some 12,365 seniors currently receive benefits. Mr Richards noted that the cost of living had increased by 7.9 per cent since August 2011, when the last increase was granted. He said: "Although the benefit increase does not fully cover the prevailing rate of inflation, the Government is of the view that this increase should meet the important policy objective to assist our seniors and strikes the right balance between fiscal and social responsibility. The 7.5 per cent increase in the contribution rate is based on actuarial advice and is intended to maintain the long-term viability of the CPF. The current policy is to increase contributions by 2.5 per cent more than any benefit increase awarded. The 7.5 per cent increase represents a rise in contributions of $2.40 per week payable by the employee and an increase of $2.40 payable by the employer. The employer would be responsible for submitting the total weekly increase in contributions of $4.80 and would have the authority to deduct up to $2.40 from each employee. As at March 31, 2016, the fund had total assets of over $1.623 billion, representing approximately 11.7 times the annual value of benefits paid in the 2014-15 fiscal year." He noted the next actuary review of the CPF was scheduled for the period ending July 31, next year. "I wish to assure members, and more importantly, current and future pensioners that the Government is sensitive to the challenges facing pension plans of this nature and will endeavour to take the appropriate steps to enhance the benefits paid from the scheme as well as ensure the fund has the ongoing ability to pay for such benefits." Mr Richards also told MPs that the financial performance of the CPF had exceeded expectations of the last three years. That, he said, was because of "higher investment returns, lower administrative and investment expenses, lower levels of inflation and lower net benefit/contribution cash outflow". He explained the main purpose of the 2014 Actuarial Review had been to "consider the implications for future contribution rates of maintaining benefits at their present levels in real terms and to consider the long-term sustainability of the fund. The review includes projections of contribution income and expenditure (on benefits and administration), projections of the fund balance (allowing for an assumed rate of investment return), and projections of the number of years' outgo secured by the fund." The Contributory Pension scheme played an important role in Bermuda's pension arrangements, he said, "providing a first tier or basic pension to more than 10,693 seniors and other beneficiaries the majority of whom live in Bermuda. There are also disability pensions, and non-contributory benefits. Even though the actuarial review is an excellent tool in overall pension management, it is important to recognise that the financial projections for future years are based on reasonable assumptions and they should not be taken as forecasts of the outcome. The projections should be updated at successive actuarial reviews in light of the latest information available." The main findings of the actuarial review was that the fund's contributor base fell by 3 per cent due to the downturn in the economy. And both the benefit and contribution rates remained unchanged during the three-year review period 2012 to 2014 except contribution rates were increased in August 2012. "Based on the population projection figures, the pensioner support ratio has declined marginally since the last review. The ratio was 4.4 in 2011 versus 3.9 in 2014. The ratio is projected to decline to 1.5 over the next 50 years. The comparative ratio using the actual contributors and beneficiaries of the fund declined by 11.8 per cent from 3.4 in 2011 to 3.0 in 2014. This was due to the decline in the number of contributors as a result of high unemployment in the 2010/2011 period. Contribution income ($107.4 million) decreased by 8 per cent and benefit expenditure ($133.7 million) increased by 16 per cent over the three years since the last review. Total expenses for the three years averaged 0.52 per cent of the average fund, down from 0.66 per cent over the previous three years. Pure administrative expenses averaged 0.24 per cent of the average fund over the three years and were 0.19 per cent of the average fund at the review date. As a percentage of contribution income, total expenses have been relatively stable over the last ten years at 7.7 per cent. The net assets of the fund grew 18 per cent over the three years from $1,532.8 million to $1,802.3 million. This was 2.9 per cent above the projected value from the previous review. The fund earned a nominal rate of return of 7.2 per cent per annum and a real rate of return of 5.0 per cent per annum over the three years since the last review (6.6 per cent and 4.4 per cent respectively if investment and administrative expenses are excluded). This compares with the real rate of return assumption of 3.5 per cent per annum. The Asset/Expenditure ratio is a static measure of the size of the fund to annual expenditure or the number of years cover provided by the fund based on the current annual expenditure. This ratio increased over the three years from 12.3 years to 12.6 years. Compared with 14 other regional social security schemes in a 2013 study, Bermuda's ratio is better than 9 of these countries (average 7.5 years). By comparison, the ratio for the Canada Pension Plan in 2013 was 4.98 years. The viability of the fund in the short to medium term is good with the fund being able to cover at least 12 years of the current expenditure and being positive for the next 25 years. However, recognizing the long-term challenges of the fund the ministry will continue to closely monitor the performance of the fund."
2016. June 2. Bermuda's overburdened care home system has "collapsed", leaving many elderly Bermudians "virtually refugees in their own country", a seniors advocate has claimed. Carol Everson, a welfare caseworker for the Bermuda Legion, called for a drastic overhaul of the island's policies. "Bermuda does not just need more care homes, it needs better-equipped, staffed and managed homes," she said. With plans falling through for a veterans' nursing home in St George's, Keeona Belboda, the manager of Ageing and Disability Services, also warned that the island's existing homes are "at capacity", and that there is a "real gap" in dementia and Alzheimer's care. "We have an abundance of residents out there who need placement, but there's nowhere for them to go," Ms Belboda said. "That's something we have to look at in the very near future. The three existing nursing homes that are properly qualified to take in patients with dementia — Westmeath Residential and Nursing Care Home, Sylvia Richardson Care Facility and Lefroy House — are full to capacity with closed waiting lists. Families are calling every day in the hope of securing a vacancy for a loved one," she said. Increased life expectancy, a trend occurring throughout the Western world, is placing a corresponding strain on services for the elderly. This problem is exacerbated in Bermuda by a decrease in budgets across the board, as the Government attempts to reduce its deficit, a move that Ms Everson condemned as "deplorable". The last Government census, compiled in 2010, revealed a 29 per cent increase in the number of seniors on the island since 2000. In terms of the overall population, senior numbers rose from 11 per cent to 14 per cent. The Department of Statistics suggested that by 2030, this figure may spike to 22 per cent. Some 22 homes with a total of 399 beds are listed under the authority of the Chief Medical Officer. According to the Ministry's most recent data, provided by the Care Home Administrators, there are 368 seniors currently in homes and 31 available beds in the community; the majority of these are rest homes or assisted living beds. The waiting lists are held by individual homes. "As the number of vulnerable seniors increases, the situation steadily worsens," Ms Everson said. She added that the Bermuda Legion is aiming to raise funds for a dedicated nursing home to help to care for some of its more than 200 Second World War veterans and their widows. Plans were discussed to buy the Jerry's House in St George's from addiction charity Focus in late 2015, but the 3.3-acre property was ultimately withdrawn from sale. "The present support structure for the elderly has collapsed under the weight of numbers," Ms Everson said. "Too many elderly Bermudians are now virtually refugees in their own country, with only a very uncertain future to look forward to in their final days." Ms Belboda said that ADS is attempting to offset the issue by encouraging families to look after their elderly relatives at home — with benefits and financial assistance offered to ease the burden of cost. And although ADS does not place residents into care homes directly, its case managers can serve in an advisory capacity when required. "When an individual's needs change, and they may require a more skilled level of care, then we have to look at potentially transitioning them into a residential care home," Ms Belboda said. "We make suggestions to families about the care needs of their relatives, and on the beds that are available in the community. The family is then responsible for orchestrating the move." Prospective care home operators looking to meet the market's demand must be driven by passion rather than profit margin, she advised. "Rent, staffing, utilities — all of the costs add up, and there's not a lot of wiggle room left. We're very frank with people who want to run a care home, so they are very clear on what it takes to run one successfully." As well as considering new proposals, ADS is attempting to raise the quality of the island's existing care homes. Facilities that were found to be beneath the acceptable standard have been given one year to reach full compliance or face closure. "We have monthly meetings with each care home administrator, and they're really making strides to improve their standard of service," Ms Belboda said. "It's not going to happen overnight, but we have to be fair to our process and give them time to do so." A Ministry spokeswoman added: "The Ministry is keenly aware of the limitations of existing legislation and enforcement with respect to the regulations of homes. Accordingly, the 2015 Throne Speech noted our commitment to amend legislation to strengthen the protection of seniors, including modernizing the residential care homes and nursing homes regulations to improve standards and enforcement powers. This work is under way, building on the Seniors Law Reform recommendations from the Seniors Advisory Council. The work is at early stages and the Ministry will update the public at the earliest opportunity."
2016. May 17. Bermuda needs a structured system to prevent caregivers from becoming overwhelmed by their responsibilities, seniors advocacy group Age Concern has claimed. The charity hosted a seminar at its Paget headquarters centred on difficult care giving decisions and how best to look after a loved one who has a mental or physical condition. Sharing their thoughts were consultant geriatrician David Harries, Atlantic Care giving nurse Judy Canalley, retired Pals nurse JoAnn Armstrong and retired community health nurse Anita Furbert. Ms Furbert revealed in her presentation several telltale signs that a loved one may have entered the early stages of cognitive decline. This could include poor management of household finances and chores, bad hygiene and forgetfulness. Claudette Fleming, executive director of Age Concern, said that the prevalence of Alzheimer's and dementia are on the increase in Bermuda as people live longer. "It's important to understand the difference between everyday and abnormal forgetfulness, even with the ageing process," she added. Ms Fleming praised services such as Atlantic Care giving and Dr Harries's private practice, which offer assessments of an individual's ailment to ascertain their levels of capability and dependency. She added: "But we don't have a coordinated system on the island. In fact, we have a long way to go in building one, so a lot is left on the caregiver to figure out their next move after the assessment. The process is a lot harder than it probably should be." Ms Fleming praised caregivers for their selflessness, but warned them not to take on more responsibility than they can handle. "Caregivers need support, without a doubt," she said. "They save the Government a lot of money, and can sometimes offer much better care than professionals because they have a vested interest. But being a caregiver can also be incredibly burdensome as well as rewarding. There are studies which show that caregivers can actually pass on before the ones they're caring for. You have to balance what you're physically and mentally capable of doing yourself before you take it on. That can be difficult." Although witnessing the mental decline of a loved one is inevitably stressful, Ms Fleming underlined the importance of pre-emptive planning to reduce unnecessary complications. "We strongly encourage people to put proper wills in place, establish the power of attorney and have the essential family conversations," she said. A spokeswoman for the health ministry said: "The ministry is conscious of the invaluable contribution of caregivers in the care of seniors, persons with disabilities and other dependent individuals. For this reason, the Ministry's Ageing and Disability Services now register private care providers so that some of the support services can be paid for. There have also been some excellent training events hosted by our community partners. We encourage continued collaboration of all sectors in the community to assist with the burden borne by caregivers, and provide emotional and material supports where possible."
2016. January 27. Age Concern has teamed up with a local physician to help seniors with medical expenses. Dr. JJ Soares, who runs Hamilton Medical Centre, is offering free consultations to uninsured or underinsured seniors referred to him by the charity. "We've believed for a long time that the elderly need assistance; they've worked very hard all their lives and have formed the backbone of this society," Dr Soares told The Royal Gazette . "We wanted to give something back and thought that Age Concern was the obvious partner for that." Dr Soares said the elderly strike him as being in particular need because they pay into their insurance premium all their working lives, yet risk ending up with inadequate coverage once they retire because they have to shop for an individual policy, which can be "prohibitively expensive". In order to assist, he has arranged to see a few patients per week for a free consultation. According to Age Concern's executive director, Claudette Fleming, the organization will be vetting who it sends to Dr Soares through its call centre. "There is nothing worse than getting a call from a senior and going to the trouble of listening to their concerns and not being able to help them," she said. "This offers an opportunity to provide some concrete assistance for people in this category. We will check to see that it is a legitimate hardship and then we will refer the patient on." According to Ms Fleming, some people are refusing to go to their doctor because of the cost involved. "What ends up happening is — if they go without the services they require — it tends to be more expensive when they finally do access medical treatment. It's in our best interests, it's in the best interest of the country quite frankly, the taxpayer, that we pursue avenues that will get them the help that they need as soon as possible." While the charity works with other partners such as law firms and insurance companies using the same framework, this is the first partnership of its kind it has entered. And in a time of rising medical costs and more people seeking specialist treatment, Ms Fleming said it provides an opportunity to use local resources and help those who may not be able to take advantage of them without cost being an issue. "We don't want to discourage people from using the system that we have because cost is a barrier," she added. "We do have a medical community that cares, that wants to see a shift in the way that we're doing things now and hopefully that will be better for Bermuda overall." Dr Soares said most doctors in Bermuda see patients suffering hardships and will help them financially. "All the doctors' training is such that you have to look out for your fellow man, that's what being a doctor is all about," he said. "The advantage of this [partnership] is that Age Concern will vet the most needy cases, those people who are falling through the cracks." And Dr Soares has already seen his first referral. "That man was so grateful it made me feel wonderful about being a doctor," he said. "It was so rewarding." But Ms Fleming stressed that they are still encouraging people to get medical insurance. "When you reach an age like that there's really no substitute for that, so we will work with those individuals at the very least to get financial assistance, or whatever other means are possible through their own assets, to pay for their health insurance premiums," she said. Ms Fleming added that Age Concern also has a hardship fund and will work with other organisations if there is a dire need for medical assistance."
2015. November 12. Age Concern has called on the Bermuda Government to show that it is in touch with the Island's social issues as it prepares to deliver its fourth Throne Speech tomorrow. Claudette Fleming, the charity's director, said that the "tone, intent and relevancy" of the Speech are more important to the people of Bermuda than any promises, which may or may not be fulfilled. Ms Fleming has previously urged the Government to show more empathy to seniors, many of whom are struggling to pay for health insurance and fear that financial assistance could become further stretched. She told The Royal Gazette: "Age Concern's advocacy messages have been clear and consistent. "The cost of health insurance for seniors is too high, the standardization of residential care facilities is long overdue and should be a national priority. Age discrimination in the workplace is a violation of what should be a fundamental human right — the right to earn a living and take care of oneself. There is no doubt that the signs of an improving economy is good news for Bermuda, but if those improvements are not likely to be experienced by the average senior than our financial progress has a serious social problem. The Throne Speech shall determine whether the Government is in touch with the social issues of the country to the same degree as it is concerned about our financial success, particularly those issues that impact seniors and families: the two should go hand in hand." The charity was one of several groups who laid out what they hope to see in tomorrow's Throne Speech, in which the Government details its plans for the coming legislative year. The Coalition for the Protection of Children listed several wish list items, including legislation to allow a parent, caregiver or therapist to testify on a child's behalf in matters related to child abuse. The Coalition's founder, Sheelagh Cooper, said: "This is an amendment that was made by the Supreme Court in Canada called the Khan Decision. Sixty per cent of all reported cases of child sexual abuse never proceed because this amendment has not been enacted." The group further called for amendments to legislation which grant the automatic release after two thirds of a prison sentence are served in the case of serious sexual or violent offenders. "This policy should be changed so that refusal to engage in treatment in these areas is considered a serious enough breach of prison rules to hold the inmate until the full expiry of his sentence," Mrs Cooper added. The charity said it also wants to allow the publication of the names of the victim of sexual offences if the victim consents, the reinstatement of the sexual offender treatment programme at Westgate, a reversal of the decision to reduce costs at the Island's community centres and supporting the use of family mediation by establishing a fund to help cover costs in appropriate cases. Meanwhile Martha Dismont of the Family Centre said she hopes for more initiatives to help struggling Bermudian families. "We are seeing a great many people struggling to 'make ends meet', particularly those who are unemployed. Our goal is to work in partnership with Government and other agencies to ensure that while the economy is recovering, struggling families have their basic needs for food, shelter and clothing, met." She called on Government to recognise and acknowledge the importance of continuing to invest in the local population and hold a round-table discussion with representatives of the Island's low-income families to hear about their challenges. "It is not necessary to promise solutions, but to listen to their challenges," she added. Mrs Dismont further suggested that the Government should consider how to prioritize a level of investment in the youth and vulnerable families and prioritize funding for the organisations who ensure that the vulnerable members of society are getting their basic needs met. Last week, environmental group Greenrock called on the Government to announce initiatives ranging from a bottle bill to a mandatory minimum fee for single-use bags.
2015. October 31. Age Concern remains "deeply concerned" that seniors in Bermuda will not be able to afford health insurance in the future due to the rising cost of premiums. The charity hosted a second public meeting this week, following on from its Annual General Meeting, to allow seniors to question Jeanne Atherden, the Minister of Health, about healthcare in Bermuda. Dozens attended the emotive forum at the Evangelical Church Hall in Paget during which one senior broke down as she explained that she could not cover the cost of her insurance payments. Claudette Fleming, executive director of Age Concern, said she was pleased the Minister had attended the meeting, but maintained the present situation was "deeply troubling" to the charity. "We remain deeply concerned for those persons whose health insurance premiums exceed their pensions. One of our members who spoke of the frustration and humiliation of not being able to make insurance payments became overwhelmed with emotion and left the meeting. While others indicated that due to the rise in health insurance premiums they cannot afford to be insured. This is deeply troubling to us at Age Concern, we want to help these people right now and we will continue to engage the ministry and the Government until something is done for them." Ms Atherden, who answered questions for over an hour, said: "I was extremely pleased to join the 50 or so seniors at the Age Concern event to hear their concerns and respond to their questions directly. I took several technical officers with me to provide answers on more detailed aspects of HIP and FutureCare; and they provided a further Q&A session to answer individual questions. We do this because we are here to help seniors get the most out of their coverage and get the healthcare they need. I understand fully that the premiums are a considerable challenge for some; and for those on a fixed income the increases are especially difficult. We are extremely conscious of this and doing all we can to contain health costs so that premiums can stabilize and gradually reduce. I want to feel optimistic because the recent National Health Accounts reported that health costs went down, which provides some green shoots indicating that we may be getting a hold on how much healthcare we use. This is great news because if we use health resources prudently and appropriately, this will reduce costs and we will gradually be able to reduce premiums. We remind the public that the Government does all it can to keep seniors' premiums as low as possible, committing in excess of $100 million annually so that the premiums are not higher. We will continue to do everything in our power with the funds available to ensure coverage can be affordable." Ms Fleming said she believed that the Minister would act on the concerns raised during the meeting. She added: "Overall our members got to see a softer more empathetic side of the Minister this time around and I believe that she heard what they said and will do something about their concerns. We look forward to finding out exactly what will be done about expensive insurance premium costs, in particular."
2015. October 27. Age Concern is inviting seniors to a follow up session of its Annual General Meeting to give them an opportunity to question the Minister of Health Jeanne Atherden about the state of ageing and healthcare in Bermuda. The meeting is due to take place at the Evangelical Church Hall in Paget on Thursday from 10am. The minister will be available for the first hour of the session. Ms Atherden provided the keynote address for the charity's AGM held on September 15 but time ran out and seniors did not get the opportunity for a lengthy question and answer session with her. "We have asked the Minister to come back and she has graciously agreed," said Charles Jeffers, Age Concern's, advocacy committee chairperson. "We have also invited the Health Insurance Department of the Bermuda Government to provide a presentation on the recent changes and increases to HIP and FutureCare. The Health Insurance session will commence at 1pm in the afternoon at the same venue. We were fully subscribed at the September meeting and had to turn some members away, we are therefore providing a second opportunity for this important information to be shared," Mr Jeffers explained. The event will take place from 10am to 3pm and will include a documentary presentation by Age Concern on the state of ageing in Bermuda at 11:15am, in addition to the morning and afternoon presentations by government officials. Claudette Fleming, executive director of Age Concern, added: "We invite our members and interested members of the public to attend. Knowledge is power and we want to empower as many people as possible to share their concerns and receive the feedback they require. If seniors want to spend the entire day with us, we do not mind that either. Refreshments and a light lunch will be provided." . Persons wishing to register can call Age Concern on 238-7525 or e-mail at ageconcernpa@northrock.bm.
2015. September 17. Age Concern executive director Claudette Fleming called for the Bermuda Government to show more empathy to seniors as she highlighted their growing financial concerns. Ms Fleming said many are already unable to pay for their health insurance and fear that financial assistance could become even further stretched — and feel that instead of being listened to, they are being "preached to." Patricia Gordon-Pamplin, Minister for Community, had warned in June that financial assistance is unsustainable and that relief is "not an entitlement but a privilege." In an interview with The Royal Gazette yesterday, Ms Fleming argued that the issue of cost is just as important for seniors as it is for the government. "We know that they believe it is a problem for them, but it is a problem for the consumer," she told The Royal Gazette. "Can we find some middle ground in a two-way dialogue about cost? Not a preaching exercise to tell me why I need to be charged what I'm being charged, but a legitimate two-way dialogue on the costs. That is still pressing, the cost. Not cost to the government, because we hear the numbers: it's cost to the seniors. And people cannot afford it. One senior said she's working now but she will probably discontinue her insurance because she cannot afford it. She has at least two other friends in the same position. So these are the things that we're hearing more. Some of the people are calling for reprieve and I regret that we haven't got an answer for these people, in terms of sustainability. You hear the minister with responsibility for financial assistance saying, 'hey this is unsustainable, we cannot accommodate so many people on financial assistance. And there will come a time that financial assistance will be cut even further. I know they've made some changes and we were reassured that seniors would not be impacted, but as the number of seniors grow they will consume more of these dollars. All the way around it's not sustainable for the government; it's not sustainable for seniors. We will start to see more people having difficulties." On the issue of empathy, Ms Fleming said: "I don't even know if I'm going to be around five years from now. I would like to see more of that empathy coming from our policymakers, whether they be political or otherwise. Things like, 'I have a grandmother', or 'I have to think about these things myself'. I want them to spend some time from that perspective because I don't know that seniors feel like they're being heard. I think they feel as though they're being preached to. They're being told that they're quite ill for the most part, or they're living longer and this is driving up costs, but they are not getting the reassurance that their financial well-being will not be in jeopardy as a result of their health condition. With the healthy ageing agenda, we also want to see an acknowledgment that we're going to get old and the body is going to break down. We know that's going to happen but we need to know that when that happens there is a safety net in place." Ms Fleming also spoke about the issue of health insurance coverage and said that planned changes for FutureCare will allow for "some excellent care". She thanked Jeanne Atherden, Minister of Seniors, who spoke of a number of issues including the importance of healthy ageing at home at Tuesday's Age Concern annual general meeting. Meanwhile, Derrick Burgess, the Progressive Labour Party's spokesman for seniors, called for special rates for the elderly as medication costs rise and insurance subsidies are reduced. He said: "They make tax exemptions for business to survive, but they take away from seniors in order for them not to survive. I think we need to sit down and map out a plan. There are some social responsibilities to running a country. And there are some social responsibilities that we must take into consideration first, that almost should be mandatory, in that we take our seniors and we take our children and see that there are monies for them."
2015. September 4. Harsher penalties for seniors abuse and stricter admission laws for carers are among the legislative and regulatory amendments being considered for recommendation by the newly named Ageing and Disability Services office. The Bermuda Government's National Office for Seniors and the Physically Challenged announced its relaunch at a press conference yesterday afternoon, which includes a reorganization and extra services for seniors and people with disabilities. The former office came under fire at the start of this year following a Royal Gazette investigation that exposed senior abuse cases that had slipped under its radar. The investigation suggested that the office did not properly respond to complaints or help people find suitable accommodation as was set out in its remit. Acting manager for the Ageing and Disability office Keeona Belboda said measures were being put in place to avoid such abuses in the future. She told The Royal Gazette: "We were waiting for this event to happen and now we are looking to make some amendments to the legislation to give us more teeth so that we can ensure that our seniors and disabled have the adequate support that they need. The amendments would be to our Residential Care Home and Nursing Home Act, Residential Care Home and Nursing Home Regulations and the Senior Abuse Act. We haven't had meetings yet but once we get past today's event we are going to look into meeting with the various stakeholders to get the support we need to get the amendments made. We are certainly considering recommending harsher penalties and changing the regulations that speak to how a nursing home administrator is employed. Currently they just have to be 18 years old, of good character, and have a management background. There is no real support to that — anybody can do that. Now we are going to make sure it is really defined in terms of what they need to know. They need to know about what it takes to run a seniors' home, they need to have more management expertise and perhaps a nursing background and some solid qualifications. We are really trying to hone in on the nursing homes because we know that is where the area of concern is again. It is not going to happen over night but we have made a start." The new name of the office aims to reflect its expanded remit to provide services to people with disabilities rather than those with physical challenges only, while replacing seniors with "ageing" to be consistent with the Bermuda Government's plan to promote such initiatives as the National Ageing Plan. The service provides a variety of different functions including regulation and compliance, coordinating services and promoting awareness. It will provide oversight of the integrated production and functional skills programmes at the K Margaret Carter Centre, formerly The Opportunity Workshop and The Orange Valley Centre, and provide advice and guidance on best practices for accessibility to both public and private sectors, among other services. Ms Belboda said the team has already begun to make improvements and will be looking at ways to ensure standards are properly monitored going forward. She said: "We have been meeting with rest home administrators to let them know that we are changing the way that we do business and we are looking at improving our services across the board, ensuring homes are up to compliance. We know it is not going to happen overnight. Most of these homes have been in existence for 20-plus years and we have to correct some behaviors but that comes with time. I believe we are actually making a start. We are looking to implement a report or scorecard system for the rest homes and nursing homes because we want families to have a bird's-eye view of how they are rated. We have a spreadsheet that is colour-coded to see where the areas of deficiency are and where homes are non-compliant so we can get on board and enforce some of our standards." Ms Belboda said that the office would increase communication with the chief medical officer and staff from the former Opportunity Workshop have been brought to the team. "That provides additional support to the office that wasn't there before so we are able to effectively manage cases. We have highlighted the ways of monitoring senior risk referrals or abuse cases versus cases of neglect or people just need help in the comminute."
2015. September 2. The rising cost of health insurance premiums is unsustainable and unaffordable for the Island's seniors, according to Age Concern. Claudette Fleming, the charity's executive director, said that "across the board" hikes including new increases to HIP and FutureCare that take effect today could produce a sicker older population. The charity's concerns about the rise in premiums prompted it to hold a public information session yesterday that was attended by more than 100 seniors. "The rising cost of health insurance premiums are a growing concern for us," said Ms Fleming. "Furthermore they come at a time when the employment environment is fierce and the economy is struggling. There is a trend of offering people packages before they would normally retire and there are no laws to protect people in their jobs passed retirement age. More retirees have reverted to FutureCare where the responsibility is on the individual to pay for their own medical insurance. The average Bermudian is 42 to 44 according to the last census so in approximately 20 years from now the majority of the population will be 65 so we clearly have to do something different. Government may feel they are making real changes by shared sacrifice but if we continue this there will be more people under insured or with no insurance. We will have a sicker, older population." In July, the Minister of Health, Jeanne Atherden, announced that four new benefits and one improved benefit would be introduced for HIP and FutureCare policyholders, but also revealed that premiums would go up for 2015-16. From September 1, the HIP premium will be raised from $390 to $433.31 and the FutureCare premium will increase from $450 to $504.21. Ms Atherden previously said that premiums had to increase because of escalating healthcare costs, a significant rise in claims and an increase in the Standard Health Benefit rate. She told MPs: "Please know that we have gone through a comprehensive and exhaustive process to come up with these recommendations." However, Ms Fleming told The Royal Gazette: "We need something more affordable and more proactive. We need agreement on what the Standard Health Benefits should be, whether they should be financed by the public funds and they should be accessible to all. It seems we are avoiding how this standard health benefit is paid for and we need to address that. We need a solution that everyone is happy with and we need more consultation. On the other side there have been benefits added to health insurance policies giving people support in their homes and day care. That is important. But if people can not afford to pay their premium then that is going to be a big problem. Age Concern will continue to stay at the table and ensure that our seniors understand the changes and what the potential implications are." A spokesman for the Ministry of Health, Seniors and Environment maintained the department had engaged in dialogue with "many of the parties who would benefit from the additional benefits. Numerous meetings have been held with the Department of Financial Assistance, National Office of Seniors and Physically Challenged and the Department of Social Insurance on behalf of the war veterans, and the hospital. In addition we have met with a collective group including Age Concern representatives to go through their concerns and answer questions and offer clarification of the various additional benefits. It should be noted that the changes under the Standard Health Benefit and Mutual Reinsurance Fund — for example expanded coverage for certain hospital and ambulance services, increased artificial limb coverage, a pilot programme to manage chronic conditions — are also captured within FutureCare and HIP. It should also be noted that the SHB and MRF benefits constitute a significant part of the claims expenditure under both FutureCare and HIP." He acknowledged that the changes to the supplemental benefits represent a "fundamental shift in the way healthcare is viewed and provided within the system. The intent of these changes is to move the system towards sustainability by providing the appropriate care in the appropriate setting at an appropriate cost. Experience has shown that over the long term this strategy lowers system costs. Currently, system financing drives care to an acute care delivery setting, however, the main driver of system costs is chronic illness, much of which can be effectively managed and, in some cases prevented, by funding a different care delivery model. The increased reimbursement rates for GP visits, additional specialists visits, the enhanced care pilot are all designed to provide for better management of chronic disease, thereby reducing the substantial costs of hospitalization due to complication from poorly managed chronic illnesses. The new wellness benefit is directed at encouraging individuals to take responsibility for their health and by so doing enjoy a better quality of health. In addition to chronic illness, Bermuda is faced with the challenge of providing for the needs of an ageing population. The personal home healthcare services is designed to promote ageing in place. The availability of personal care taking, assisted living, nurse's aides and nurse visits to the home will allow our seniors to maintain dignity and continue to be engaged with the community as long as possible."
2015. August 31. Four new benefits and one improved benefit will be introduced for HIP and FutureCare policyholders tomorrow — but premiums will also go up for 2015-16. The Health Insurance Department today issued a reminder about the changes, stating that these "mark a strategic shift in our delivery of health services which is designed to provide better patient outcomes and population wellness in relation to the significant investment made by Government into the health of our citizens. "Ultimately, our aim is to return the health system to a sustainable level with the appropriate level of accountability." The changes include a new personal home care service aimed at reducing the length and number of hospital stays by enabling the elderly to age at home. To improve chronic disease management, an increased number of specialist visits will be offered and health and wellness benefits will be introduced for preventive care management. And through a new youth coverage benefit, children up to the age of 21 will also be covered for specialist, dental and overseas care, when medically necessary and unavailable in Bermuda. The HIP premium will be raised from $390 to $433.31 and the FutureCare premium will increase from $450 to $504.21, whereas a new HIP Youth premium will be $190. Addressing the House of Assembly on July 17, Jeanne Atherden, the Minister of Health, Seniors and Environment, said that premiums have had to increase because of escalating healthcare costs, a significant rise in claims and an increase in the Standard Health benefit rate. The Health Insurance Department has also made changes to an existing benefit for policyholders by introducing a new overseas preferred provider network. "HID has developed an Overseas Preferred Provider Network in response to the escalating cost of overseas treatment," Ms Atherden said. Within the network, HIP will continue to pay 60 per cent of usual and customary charges and FutureCare pays 75 per cent. However, 10 per cent less will be paid for HIP and FutureCare claims that are out of the preferred provider network and elective treatments, second opinions and experimental treatments are not covered." Ms Atherden told the House that "substantial savings will result from this policy with no degradation in quality of care and patient outcomes."
2015. August 6. A free yoga therapy programme designed to benefit Bermuda's seniors is being launched. The four-month, one-on-one programme aims to demonstrate how yoga and yoga therapy counseling can help with some common health issues that affect our ageing population. Information will be gathered about mental and physical stress, anxiety, chronic pain, sleep issues, posture and other concerns. The free Yoga Therapy and Ageing programme is being organized jointly by Age Concern and the Bermuda Association of Yoga Therapists (BAYT). Age Concern director Claudette Fleming said: "In the Western world, there is a growing and unprecedented emphasis on personal responsibility in old age. We are expected to take care of ourselves first, before we seek the assistance of others. The truth of the matter is, however, that as human beings we are always in a state of interdependency — that is, we will always need the presence and support of others to help fulfill our goals and aspirations. While we are in support of the 'personal responsibility' healthcare and ageing message, we are also acutely aware that environmental conditions must be supported for ageing and health outcomes to be effectively achieved by older adults. We hope the programme and programme outcomes will inspire more of our members to take advantage of the offering, should we be able to offer it again. We also hope that persons in the wellness industry will be inspired to offer discounted services for Age Concern members as a means of opening doors for those who might not normally have access or information on the many ways that are possible to support wellness in old age." BAYT chairwoman Joanne Wohlmuth added: "The intention of the project is to draw the spotlight on concerns for the elderly and the rising cost of healthcare and our need to look at alternative, low-risk and low-cost health methods as an adjunct to allopathic medicine to help seniors heal or stay healthy. The intention, also, is to raise awareness and respect for yoga therapy and its benefit to our Bermuda community at this time of impending doom and gloom, vis-à-vis the state of our healthcare system." There will be an introductory session at Charities House on Wednesday, August 12, from 1pm to 2.30pm. The programme runs between September and December of this year.
2015. August 5. The three Government-funded dental clinics that subsidies services for children, seniors, prisoners and those with special needs has stopped taking on new patients amid staffing shortages. The Hamilton Health Centre told The Royal Gazette that its services, used by some of the most vulnerable members of society, are only available on an emergency basis for the foreseeable future until more dentists are recruited. At full capacity, there are four Government dentists working from the Hamilton Health Centre, Somerset Health Centre and St George's Health Centre. Three dentists are now trying to cover a large backlog of work before two of them end their tenure, leaving just one. It is unclear whether the Department of Health is planning to bring in locums to help to ease the strain. Single mother Susan Simons told how she was "blown away" after discovering that she could not get her five-year-old son a routine check-up — mandatory for him to transfer from preschool to primary school next month. She said she was advised by the Hamilton Health Centre to take out insurance and use a private dental practice. Ms Simons told The Royal Gazette: "My son attends Warwick Pre-School, who told me their screenings were done in February. I am a first-time mom here, I didn't know. I called up Hamilton Health Centre and I was asked whether I had insurance. I am on HIP, which doesn't cover children. I was told there are no dentists available now and, at the moment, there wasn't a time frame they could give me for my son to be seen. I am going to pay out of my own pocket because I recognise the fact that it is so important. It is disheartening — I am a single mom doing everything by myself. I am going to have to break the bank and get private insurance so he can be fully covered." Martha Dismont, executive director of Family Centre, which cares for vulnerable families, said the move would add another financial burden on those already struggling. "This is part of a larger picture that we are really concerned about, which is affordable healthcare," she said. "When we have higher costs on top of reduced services, that is a double whammy." Mrs Dismont said she was also concerned about a lack of consultation by the Bermuda Government concerning the service issues. "Government should advise the public well in advance so people can figure out what to do rather than suddenly being met with limited services and higher costs. It seems like there is a continued barrage of increased cost to the consumer." Charles Jeffers, of Age Concern, said the move "appeared to be a backdoor measure for Government to save expenditure. We realize that Government has a wide variety of things to do, but certainly there must be somebody in charge of this very vital service? They must have been aware of what was happening. Are they using stalling tactics to save costs? If they can delay the appointments by three or four or six months, then they can make a significant saving. How long has Government been aware that this was happening, and what concrete steps are being taken to rectify it immediately? Seniors are getting hit all around — the lack of increase of pensions, increases in medical insurance, prescription costs, food prices are not stable, and at the same time the Government has not moved through the Human Rights Commission to stop discrimination in the workplace against seniors. Where do we go from here? Seniors are negatively affected once again." Asked what he thought about the advice given to take out insurance and use private practice, Mr Jeffers said: "That is an insult and another blow for seniors who are facing financial problems in just trying to get the basic health coverage. Now you want to add dental on to it?" The Royal Gazette tried to contact the Prison Fellowship Bermuda for their take on the issue but could not get through by press time. The Government was approached for comment but a response had not yet been received by press time last night.
2015. March 10. Shadow Health Minister Kim Wilson has called on Government to consider penalizing families who abandon elderly relatives in hospital and providing incentives to those who look after them. The call comes after Health Minister Jeanne Atherden revealed that King Edward VII Memorial Hospital was being used as a residence for seniors who did not need to be there. She said that the refusal of some residents to take responsibility for family members had left a shortage of beds in the Acute Care Wing and had resulted in postponement of surgeries. Yesterday Ms Wilson urged Government to look at other options to tackle the problem, which is estimated to be costing taxpayers $27,200 a month. "Granny dumping is not a new phenomenon. It has been happening for 30 years. We have a brand new Acute Care Wing and it is full. One would have thought that Government and the executive would have come across ways to address this issue." The PLP MP and former Attorney General then suggested a raft of ideas that she said could be considered to tackle the problem. "On admission to King Edward obtain signatures of the patient and or their guarantors responsible for the cost not covered by insurance or a credit card deposit. We have to look at other options." Her comments came during the budget debate in the House of Assembly yesterday after Health Minister Jeanne Atherden had outlined spending within the department. Ms Wilson told the House that some US legislation allowed for civil action to be taken against individuals for failing to support a parent. "In some states in the US there are criminal sanctions. The legislation has found much success in parts of the US making children responsible for impoverished parents and children refusing to take their parents home. Government could consider an incentive programme for families to receive payment for receiving home care services. That would be a marginal fraction of the $27,000 that is being paid out each month now, and additionally it would improve the person's quality of life because they are staying at home."
2015. March 7. Elderly patients are being abandoned at King Edward VII Memorial Hospital, causing a shortage of beds that has led to the postponement of surgeries, Health Minister Jeanne Atherden told the House of Assembly. "Our hospital is being used as a residence for seniors who do not need to be there. All 90 beds are full at the new Acute Care Wing, along with the entire General Ward, forcing the hospital to add additional beds. If the beds were full because we had a sudden influx of acutely sick patients, I would understand — but this is not the case. The problem, and the source of my distress, is that there is a growing trend for the families of these elderly Bermudians to refuse to take them back home. They refuse to take responsibility for their grandparent, their parent, their sibling — telling the hospital that they are unable to cope with an ageing relative, or don't have the appropriate resources at home. There are more than 30 long-stay social admissions burdening the hospital and who do not need to be there. These ladies and gentlemen do not need to be in the hospital. They should be at home with their families, in familiar surroundings that provide a degree of comfort." Although the majority of families looked after their elderly relatives, sometimes at great sacrifice, she said she was aware of cases in which children working in good jobs had refused to cover the cost of their elderly parents' care. As a result, that expense was being foisted on the system: for a 75-year-old senior on FutureCare who has been in the hospital more than 15 days, the cost is $34,000 a month, at a cost of $27,200 to the taxpayer. Opposition Member of Parliament and former Health Minister Zane DeSilva suggested such funds be used to house the seniors in homes such as Lefroy House, while Progressive Labour Party MP Kim Wilson proposed that the hospital request guarantees or credit card deposits off of the next of kin before admitting them. PLP MP Derrick Burgess advised the minister to look at using the money to assist families with looking after seniors. Ms Atherden responded that she was looking at all the options. Ms Atherden said she did not believe legislation was the remedy for the situation. "I don't have the answers right now, but I am asking my new seniors advisory council to look into the problem on my behalf," she added.
2015. March 2. A Seniors Advisory Council has been set up by the Bermuda Government to help to improve the standards of care for the Island's elderly. The council will be made up of 15 individuals including, Dr John Cann as its chairman and Marian Sherratt as it deputy chairwoman. Minister of Seniors Jeanne Atherden made the announcement this afternoon at a press conference. "As a Government, we have an obligation to set policies and plan for the future, and we have a responsibility to ensure that the people who live and work in Bermuda have the knowledge they need to plan for their own future. We need to make sure that today's young people are prepared for their old age. We don't want them to be elderly and reliant on the Government for their housing and care. I will be asking the Seniors Advisory Council to work with our government department and our civil servants to develop a comprehensive National Ageing Plan for Bermuda. Part of that plan will, by necessity and as a matter of priority, need to address the issues surrounding long-term care." The frequency of the council's meetings will be determined by its members. Mrs Atherden said group would form subcommittees, which will invite the participation of individuals who are not on the council, but have expertise relevant to the subcommittee. "Caring for this growing population of Alzheimer's and dementia sufferers is, even now, putting a strain on caregivers, families and our long-term care facilities. This strain will only get worse in the future, so another of the tasks for the council will be to review the need for and development of what I am calling an Alzheimer's and dementia care strategy." The members of the council include Lorraine Beasley, Lauren Bell, Charles Jeffers, Joanne Tucker, Valerie Pethen, Susan Jackson, Winifred Fostine-DeSilva, Sharon Swan, Dr Htay Myint, Rosheena Masters, Judy Canale, Elizabeth Stewart and Jane Collis.
2015. January 31. Royal Gazette editorial. Think of them as gold-plated, bulletproof and tamper-proof pension plans (not for private sector senior citizens but Bermuda Government employees, whose pension benefits are approximately five times better than for retired private sector senior citizens). The retirement benefits enjoyed by the Island's public sector employees are generous, enviable and, given a stubbornly sluggish economy and diminished tax base, wholly unsustainable. Simply put, the unfunded shortfall for Bermuda's various public sector pension plans now stands somewhere in the region of $1 billion (the Spending & Government Efficiency Commission estimates it could be as much as $3 billion in a few years). Government, as ultimate guarantor of the benefits paid under them, has to make up these losses. At the time of the last independent review of the relevant figures in 2010, the funded ratio of these pensions stood at 33 per cent. Meaning there was just $33 in the Bermuda Superannuation Fund for every $100 owed to retirees. The remaining $66 came out of taxpayers' pockets. The situation will only have grown worse since then. For one thing, Government effectively "borrowed" $65 million from the pension fund to plug a hole in the 2012/13 budget, a move which in and of itself reduced the funded ratio to somewhere in the region of 30 per cent. For another, returns on investments have remained largely stagnant in the intervening years while ever greater numbers of people have retired — and are living longer. So the pool of beneficiaries will have increased significantly while the affordability of maintaining their benefits over the long-term has been placed increasingly out of reach. But despite the staggering size of these liabilities, the burdens they impose on the Bermuda taxpayer rarely make headlines. They go even more rarely remarked on by public sector unions during standoffs such as the past week's confrontation with Government over proposed cuts intended to restore some measure of equilibrium (and sanity) to Bermuda's finances. The unions regard pension benefits as inviolable and non-negotiable. But the existing model is already unviable and will only become increasingly more expensive to maintain with the passage of time. As more and more public sector employees continue to retire, millions of additional dollars will have to be found each year to pay for their benefits. Bermuda's declining birth rate combined with a contracting economic base means these costs will continue to fall upon the shoulders of a decreasing number of residents in the workforce. The vast majority of those expected to foot the bill for the public service pension liability will, of course, be private sector employees, many of whom lack any but the most rudimentary retirement plans of their own. The fact Bermuda's civil servants enjoy vastly more attractive retirement benefits than the bulk of the taxpayers who pay for them has already created resentment. That annoyance will only become more pronounced as the shortfalls grow — along with the demands placed on taxpayers' wallets. The extravagant pension provisions enjoyed by Bermuda's blue and white-collar public sector employees are a legacy of the economic boom years which began in the 1980s and only came to an abrupt end in 2008. But even as the Island luxuriated in that long period of historically unprecedented prosperity, the long-term sustainability of the public sector pension system was routinely questioned by some of the wiser, more economically literate heads among us. Their warnings went ignored by successive, cash-flush Governments which never put off until tomorrow what they believed could be put off until the day after tomorrow. So the demands made by public sector unions during collective bargaining negotiations, no matter how costly they were likely to be over time, were repeatedly indulged. Of course, during that time of plenty, long-range planning was never a strong suit of strike-averse United Bermuda Party and Progressive Labour administrations which tended to be entirely more fixated on whatever short-term disruptions public sector work stoppages would cause. Now, of course, we have reached a point where fanciful union demands can no longer be routinely rubber-stamped by Government. Nor can tough decisions be avoided any longer. So far, even proposals for changes to pension benefits affecting only future employees have been fiercely resisted by public sector unions. But maintaining the status quo is no longer an option and the unions need to demonstrate some much-needed flexibility on this point. Otherwise Government should be prepared to defy union resistance to sensible suggestions for pension plan reforms, reforms which must by necessity reflect the Island's current fiscal realities. The gold plating is a luxury we can simply no longer afford.
2015. January 8. Families are being stopped from moving their elderly relatives to different residential homes from facilities that they are unhappy with, it has been alleged. The daughter of an 89-year-old woman claims that she and her siblings have been blocked from transferring their mother, Mrs W, from Packwood Nursing Home in Somerset by the National Office for Seniors and the Physically Challenged (NOSPC) because it considers her "adequately placed". The family's main issue with the home is location, as they live in the East End, but the daughter told The Royal Gazette they also feel it is not a good fit for their mother because most residents have some form of dementia and she does not. "Her body is frail but her mind is active," said the daughter, who asked that her mother remain anonymous. "She's sitting in this 'room of death' with all these dementia people. There's very, very little activities for anyone [without dementia]. She's just sitting there waiting for death." Mrs W moved into Packwood, which is a registered charity, a couple of years ago, after a period of respite care at Sylvia Richardson Care Facility in St George's, a home that is operated by the Ministry of Health. The monthly fee for both facilities is $5,000. "We searched high and low for what we thought was the best place that had availability," the daughter said. "There was no space at Sylvia Richardson. We found Packwood and so we moved her in there. We were hoping it was going to be short-term, but it's turning into a long-term affair." The elderly widow has not settled at Packwood, according to her daughter, but she does receive the nursing care she needs there. Nursing services are not available at all homes, but Sylvia Richardson, where the family would like to see Mrs W return to on a permanent basis, is registered as a "skilled facility." The daughter claimed that their request for a transfer to Sylvia Richardson was rejected by the NOSPC, which works with the Community Assessment and Referral Team (Cart) and other agencies to place seniors in residential facilities. She said the reason given was not because of a lack of beds at the state-run facility. The charity Age Concern has previously flagged up the continuing problem of "long waiting lists, limited facility options and sizeable monthly fees" for seniors in need of residential care. Mrs W's daughter said: "I spoke to [seniors' co-ordinator] Katherina [Gibbons] and I said, 'How can I get my mother on the list to be considered for Sylvia Richardson?'. She said that in the eyes of the Cart team, she's adequately housed; she's getting basic medical care, food and a roof over her head. "The Cart team said I was being too picky. I said, 'This is my mother'. She's not perfect, but she's a dear, sweet soul. She's not getting the emotional care that she needs." According to critics of the NOSPC, Mrs W's case highlights the need for revised and improved procedures for placing elderly people in residential homes. Derrick Burgess, the Shadow Minister for Seniors, wrote to Health Minister Jeanne Atherden on the topic on December 9, claiming that the NOSPC's refusal to move Mrs W to the Sylvia Richardson facility was a "clear violation of the Human Rights Act." I would ask for that policy, whether written or unwritten, to be corrected as soon as possible." He had not received a response by press time. Elizabeth Stewart, from the charity Action on Alzheimer's and Dementia, said that the system seemed "all very haphazard." She said that she was told in a meeting with the NOSPC that there was no waiting list kept. "It's kind of luck," Ms Stewart claimed. "Is there a waiting list or not? It's ludicrous." She added of the NOSPC's two caseworkers: "[They] are doing their best but there just appears not to be enough human resources in place to cope with the demand and they are constantly trying to put out fires. We are trying to help the NOSPC with dementia-specific cases." Another advocate for the elderly, who asked not to be named, told The Royal Gazette: "If they did nothing, you could work around it, [but] they block people trying to move relatives. They say, 'No, you may not move her'. They don't care if the person is happy there or not." The Health Minister, Ms Atherden, said in a statement last September that her ministry's objective was for seniors to "remain active and in their own homes for as long as possible" but to assist with placement in a residential facility when that wasn't possible. "Every attempt is made to place the senior at the residential care facility which best matches their needs and budget. We continue to work with the private sector on the establishment of new rest homes in order to increase capacity and meet demand. For example, we provide private developers with advice regarding the legal requirements for establishing and managing rest homes. We continue to operate two nursing homes, which offer excellent care at highly subsidized rates." Mrs W's daughter acknowledged that "Packwood is probably better than most" homes on the Island, but insisted that families should have more say in where their loved ones live. "You are at the mercy of the Government," she said. "We are just trying to draw attention to a huge problem. If you have a person in a home who is unhappy, you can't get them even considered for a move to a better one." Packwood administrator Karen Mitchell said that she was aware that Mrs W's family were unhappy but insisted: "The family always have the right to move their relative. The National Office tells nursing homes that families have that right." Registered nurse Gaylia Landry said that the issue could be finding the right level of nursing care for Mrs W because not all homes have nursing services. "If you are going to move from this type of facility, they want you to move somewhere with similar levels of services." Both said that although most residents at the 30-bed home suffer from dementia, it offered a wide array of enrichment activities for all and took any complaints seriously. The Royal Gazette asked the Ministry of Health about Mrs W, but a spokeswoman said that she could not comment on individual cases.
2015. January 7. An 81-year-old man suffering from "severe" bedsores was "rescued" by concerned members of the public from a rest home that could not care for him properly — after the National Office for Seniors and the Physically Challenged (NOSPC) failed to find him a bed elsewhere. Mr X, who has dementia and has had a stroke, developed the painful ulcers while a resident at Sunny Vale Rest Home in Paget and is now at a facility that provides nursing services. A relative and other individuals who became aware of his plight claim the elderly Bermudian was neglected there, resulting in the sores on his hips and the base of his spine. An independent expert, who viewed photographs of the pressure sores at the request of The Royal Gazette, described them as "essentially as bad as it gets" — rating them a grade four, the worst type, under the European Pressure Ulcer Advisory Council scale. "There are few excuses for a pressure area developing in a care environment," said the senior nurse, who has no connection to the case and spoke on condition of anonymity. "The sores can develop really quickly, in less than an hour. Red skin is the first stage. Positional changes [are key]. The problem would have been that once he had all three of these, where would you put him?" The owner of Sunny Vale strongly denies the allegation of neglect and insists that she informed the NOSPC that her home was unable to give Mr X the care that he needed months before he was moved. Sunny Vale is registered as a rest home, so is not required to provide nursing services, unlike a nursing home. "We done our best for him," said Dorrie Bennett, a nursing assistant, who owns the St Michael's Road facility. "The National Office agreed that he needs to be in a nursing home, but I felt that they could have done a little bit more to help me. Nobody helped me." The bedridden man, whose identity cannot be revealed for legal reasons, suffered from pressure sores for at least ten months before he was removed from the home, according to two confidential "problem reports" obtained by this newspaper. The documents reveal that district nurse Dianne Gornall visited Mr X at Sunny Vale on July 5, 2013, when she observed sores on his hips that were one inch in diameter, but was "unable to obtain a nursing history from the caregivers" at the home. She and health visitor Diane Gledhill were sent by the NOSPC to visit him again at Sunny Vale on April 7, 2014 and recommended afterwards that he be moved to a nursing home "as soon as possible to receive the continuous care that he requires". Yet Mr X remained at Sunny Vale for another month until members of the public intervened. Ms Gornall and Ms Gledhill noted in their April 7, 2014 report that he had three bedsores. The largest, on his right hip, was three inches in diameter and was described by our overseas expert as "likely infected and necrotic [containing dead or dying skin]". The health visitor and district nurse wrote that the man's bed was "very hard and unsuitable." They complained that there was "poor record-keeping" in relation to the man's wounds and recommended an immediate change of mattress. "I spoke to Ms Bennett, the proprietor, on the telephone before leaving," Ms Gledhill wrote. "She reported that she had another mattress that may be more suitable, but it is currently in use by another resident. I expressed concern that another resident would be deprived of this mattress if it were transferred to [Mr X]." The health visitor and nurse visited Mr X again a week later, on April 14, reporting that "the mattress had been changed; however, this was ineffective as cells were broken and it wasn't plugged in." They wrote after that visit: "The Sunny Vale Rest Home is not equipped to deal with the level of nursing care that [the senior] requires." Although they arranged a meeting a day later to discuss "next steps" with John Payne, the NOSPC manager and Senior Abuse Registrar who has since retired, the man was not moved. On May 5, a member of the public who had been told about Mr X met with NOSPC staff and made a complaint of alleged neglect. Ms Y, who asked not to be identified, said: "The NOSPC personnel I met with didn't appear to react positively to my concerns about [Mr X]. Later that day, I had an appointment about another matter with the BPS [Bermuda Police Service] and because I was extremely concerned about [Mr X's] physical condition, I reported his condition to the BPS, who contacted the NOSPC." Ms Y said an officer later informed her that Mr Payne told police that he had been in touch with the patient's general practitioner, who saw no reason for the senior to be moved. No further police action was taken and Mrs Bennett confirmed she was never interviewed by the police. On May 6, the pensioner was moved by ambulance to a nursing home. According to Ms Y, it was done "with the active consent of the receiving nursing home and his next of kin, who was distressed about his situation but did not know what to do about it. The bedsores were going right through to the bone on his hip. We took the decision that this man must be rescued. We provided an ambulance and we took the man. We assisted a suffering elderly person because he didn't get any assistance from the National Office. The admitting physician [at the nursing home where he was taken] said he was ... in need of immediate nursing care. Three days later I went back to see him and walked past him because I didn't recognize him. He looked so different. He is still there and he is getting good nursing care. They are continuing to dress his wounds but it looks as though getting them to heal will be a difficult task. He should never have been in that situation." Derrick Burgess, the Shadow Minister for Seniors, alerted Health Minister Jeanne Atherden to the case, sharing with her photographs of the man and his wounds, and said that he was amazed that she did not order an immediate inquiry into the care at Sunny Vale and into the NOSPC's inaction. "The National Office said everything was fine," he said. "No type of action was taken against the particular home. They [the NOSPC] are not doing their jobs. Everybody is just passing the buck. I just think maybe people are lazy, [but] you are getting paid to do a job. It seems like because someone is elderly, certain things are not taken seriously." Mrs Bennett said the NOSPC conducted an investigation, which she fully complied with, and the matter was concluded without any action being taken against Sunny Vale. "The care [here] is outstanding," she insisted. "My home is running in a good way. It's a clean home. It is kept well. I think someone is being malicious." According to the Ministry of Health, allegations of elder abuse, including neglect, must be made to the NOSPC after which the Island's Senior Abuse Registrar then has a duty to "cause an investigation to be carried out." The Royal Gazette asked if Mr Payne initiated an investigation into the alleged abuse of Mr X at Sunny Vale, but a spokeswoman said: "We cannot disclose any information on individual cases to a third party due to confidentiality restrictions."
2015. January 7. A residential home for seniors in Paget is at the centre of three separate alleged cases of neglect. Sunny Vale Rest Home on St Michael's Road claims that it offers outstanding care to the elderly, but one former resident told The Royal Gazette that he was deeply unhappy with the way he was treated and refused to return there after his leg was amputated in hospital, while another was removed by concerned individuals after developing severe bedsores. A third man died in hospital while a resident at the home and his death certificate, obtained by this newspaper, cites severe malnutrition as one of the causes of death. Derrick Burgess, the Shadow Minister for Seniors, has questioned why the authorities have not ordered an immediate inquiry into conditions at Sunny Vale, although he claims that it is not the only facility for seniors on the Island that is failing to provide a suitable standard of care and adequate meals. The Opposition politician, who has spoken out several times on the issue in the House of Assembly in recent weeks, said that he planned to start naming and shaming homes that were not up to scratch in Parliament. "I want to warn all the rest homes that hereon in, from this day, if I get any complaints about abuse and the food that they serve, I will reveal who they are publicly," he said. Carolman Joe Williams, 69, lived at Sunny Vale for several years until he moved to a different rest home last year after having his left leg amputated. Mr Williams, who has never married and has no children, went to Sunny Vale originally after an operation on his eyes meant that he could no longer live alone. "It's a madhouse. It's untidy. The food was bad every day; nothing hot. The food is outrageous. It was like a concentration camp, really. All they [the staff] do all day is mop floors." His leg was amputated at King Edward VII Memorial Hospital after an infection developed in his foot while at Sunny Vale. His niece, who asked not to be named, claimed inadequate care at Sunny Vale was to blame for the infection spreading. "They had to take if off because he was in a lot of pain. Oh my gosh I can see that foot now. It was in a terrible way." But Sunny Vale owner Dorrie Bennett strongly denied the allegation. Mrs Bennett said she cared for Mr Williams for nine years because no family member was willing to take him in. "Any suggestion that his foot infection was because of the homes negligence was a lie. There is no way he was neglected in Sunny Vale. He had problems with his leg from the word go, he's a stroke victim. Eventually, poor circulation leads to amputation. It just happened; this is how life is. We tried everything. We used to massage his legs. My staff did all they could do." Mr Williams, a former bodybuilder, said that he was still in the dark about why his leg was amputated, as he had previously had no problems with his left foot. He said he shared a bedroom with the 81-year-old man who developed bedsores (see separate story) and claimed he saw his roommate being tied down to his bed. "I wouldn't let them [tie me]," he said, adding that he did not enjoy life at Sunny Vale and his new home was like paradise in comparison. Mrs Bennett said: "This gentleman was miserable. He never liked to get up when we had our functions. He never wanted to apply himself. We had to force him to go on outings." Mr Burgess said that he had little information about the third case, involving the 83-year-old man who died in hospital while a resident at the home in December 2012. But he said that it was brought to his attention by an individual concerned about conditions and care at the home. He questioned why the senior developed severe malnutrition and said the National Office for Seniors and the Physically Challenged (NOSPC) should be thoroughly investigating the food on offer at Sunny Vale, as well as whether the home can meet the needs of its residents. Mrs Bennett said the man who died was placed at her home by the authorities and lived there for no more than a week before she had him admitted to hospital. "He was with me for a week.. He wasn't a resident of mine and I sent him back to the hospital." She insisted that her home, which has been open for 18 years and is inspected annually, offered nutritious meals to its ten residents and provided proper rest-home care, as required under the Residential Care Homes and Nursing Homes Act 1999. Registered rest homes are not required to provide nursing services. The Royal Gazette asked a Ministry of Health spokeswoman if investigations had been launched into the allegations regarding Sunny Vale, but she said that she could not comment.
2015. January 6. The brother of a 76-year-old woman who is allegedly being neglected in her own home by relatives claims that he has been repeatedly ignored when he has tried to report the matter to the authorities. Mr A told The Royal Gazette that his sibling, who is frail, incontinent and has mild dementia, was being left on her own at home for hours at a time and that he had found her on several occasions lying in a pool of her own urine in bed, dehydrated and hungry. The senior lives with her son, daughter-in-law and grandchildren, but they are all out of the house at work or school during the day. "The problem is they don't have no time for Grandma," her brother claimed. He said he visited the National Office for Seniors and the Physically Challenged (NOSPC) in September last year because of his concerns about the lack of care being given to her during daylight hours. But he said that it was almost impossible to get anyone to log his complaint or even call him back. "She just needs some help," the 55-year-old man said. "I'm at my wit's end. I don't know who to even turn to now." Mr A, who asked for his sister not to be identified, told this newspaper that he had visited the NOSPC "four, five, six times" and had left his name and number each time, but no one called back. "It seems like nobody cares; nobody gives me a call. One day I went there and I said, 'Well, I'll sit here and wait in the front'. I told them I want to see somebody. I sat there and waited. No one even acknowledged me. I waited there a whole hour. I told the receptionist 'I have got to go'. I was ready to let off fireworks. I said, 'No, keep your cool, clear your head and go. I sent an e-mail to the case worker — it was just to get in contact with me — and she never got back in contact with me. It's not like they don't know about [my sister]." Eventually, Mr A said, he managed to reach a case worker on the telephone and she asked him to summarize his concerns but refused a sit-down meeting. Six weeks later, he had heard nothing back. Mr A, who works full time and has a wife and daughter, said that he personally could not take care of his sister every day but hated to see her being neglected. "I try and help — a little lunch here and there, take her a little soup," he said. "But she really needs somebody there three or four hours a day. She has dementia. She is a little bit weak and fragile. Sometimes she is home all day by herself and is not getting the proper three square meals a day. An eight-hour stretch by herself every day is a lot. She is in the kind of condition where if she was to fall on the floor, what would she do? I think a friend comes by and helps her with her bath every now and then, but that's not good enough." He said more than anything that he needed advice from those charged with ensuring that seniors on the Island are properly cared for. "It's not like I have been at the National Office seeking financial help," Mr A added. "I am not asking them for any money. I just need advice on what to do. I can't take her out of the house and drop her down to the hospital to say she needs extended care. They don't allow you to do that. I'm tired of just going back, going back. I have other things to do. Everybody is busy and working in the family. My main gripe is just trying to get the help from the National Office. Are they overloaded with work? They may have the qualifications but where is the care? They are either overworked or they don't really understand the real practical aspects of seniors' needs." Another woman, in a separate case of alleged neglect, told The Royal Gazette that she had approached the NOSPC for help for her 80-year-old mother, who was spending much of her time home alone, with no one to care for her. I have been calling these people," Ms B said. "I have left messages. They went up to see her and said 'your mom does need this and that'. She has Alzheimer's. But nothing happened. It's putting me in tears because my mom is by herself." Ms B said of the NOSPC: "Maybe we should shut it down." She claimed John Payne, the former Senior Abuse Registrar, was rude to her and would not return her calls. A second woman, Ms C, who said she approached the NOSPC to get help for her 87-year-old father, said: "I gave John Payne all my information but I didn't get anywhere. I had one meeting with him and never heard any more." Ms C added: "They never called back, so I just felt it was a waste of time trying to get anywhere with them." The Royal Gazette asked the Ministry of Health to respond to all the allegations but a spokeswoman said that she could not comment on individual cases.
2015: January 5. Bermuda's seniors are receiving "deplorable" care in residential facilities and private homes across the Island yet the authorities are failing to act, it has been alleged. An investigation by Bermuda's Royal Gazette newspaper has uncovered a number of cases where elderly people are distressed by the level of care provided to them or appear to have been failed by their professional caregivers or relatives. Yet the National Office for Seniors and the Physically Challenged (NOSPC) has not properly responded to the complaints or helped the individuals find more suitable accommodation, according to those interviewed by this newspaper. Our inquiry suggests the NOSPC, which is responsible both for inspecting residential facilities and handling complaints about elder abuse and neglect, is struggling to carry out its duties, leading to some complainants never hearing back from the office and others feeling their concerns are not being taken seriously. One man told us: "I have been trying to get help for my sister from the National Office. I was there four, five, six times. I left my name and number for a case worker to call me and it seems like nobody cares. Nobody gives me a call." Although 34 complaints of elder abuse were made to the office between January and October last year, none led to prosecutions under the Senior Abuse Register Act 2008, a law introduced specifically to protect the elderly and to penalize those who mistreat them. We discovered: an 81-year-old man who developed severe bedsores in Sunny Vale Nursing Home in Paget was removed from the facility by concerned members of the public because the NOSPC did not feel a move was necessary; another man, aged 69, refused to return to Sunny Vale, after having his leg amputated in hospital, because he was so unhappy at the rest home; a third man died while a resident at Sunny Vale in 2012 and one of the causes of his death was severe malnutrition; the family of an 89-year-old woman was told that she could not move from Packwood Nursing Home in Somerset, despite repeated requests from relatives, because there was nowhere suitable to send her; and a man who tried to make a complaint of senior neglect after finding his 76-year-old sister lying in her own urine in bed at the home she shared with her son and daughter-in-law was ignored by staff at the NOSPC and never had his calls returned. Age Concern executive director Claudette Fleming said: "These are stories that must be told." The charity boss, referring to Health Minister Jeanne Atherden's recent pledge to restructure the NOSPC in 2015 and increase care home inspections, added: "Promises can be made but they are not always kept. It's important that these stories be put in the forefront of the public's mind." Derrick Burgess, the Shadow Minister for Seniors, said: "Bermuda is in desperate need of a review of its facilities for seniors. The care provided to the elderly in our rest and nursing homes needs to be scrutinized. The oversight provided by Government is ineffective when dealing with abuse, negligence and infringements of the Residential Care Homes and Nursing Homes Act 1999 and the Residential Care Homes and Nursing Homes Regulations 2001." Ms Atherden said in a statement last September: "As far as our Island's rest homes are concerned, the Ministry continues to actively monitor and ensure that rest homes meet the required standards. Accusations by the Opposition that this Government has somehow abandoned its seniors couldn't be farther from the truth." But she admitted two months later that she had concerns about the NOSPC being responsible for the licensing and inspecting of care homes, and also being the recipient of complaints for those same homes. She said the roles should be separated and that she had asked Ministry of Health staff how a separation could be accomplished. The Minister told Members of Parliament: "We have implemented a process of the monthly reporting of complaints to have an ongoing complaints register. Further, in terms of visits and inspections, changes have been made to the residential care facilities visiting process so they now occur three times per year: two scheduled and one unscheduled. This process will assist with ensuring that all homes comply with the requirements of the legislation." Elizabeth Stewart, from the charity Action on Alzheimer's and Dementia, said that was "still inadequate. You shouldn't have scheduled inspections at all. It gives ample time for somebody to prepare and make everything look fine. You should have more than one unscheduled visit a year." Mr Burgess said that change cannot come soon enough and he repeated his call for an independent body to have oversight of residential homes. The Progressive Labour Party politician claimed the NOSPC, which is being run by a civil servant seconded from another department until the end of March, was not properly looking into "numerous complaints of deplorable care of seniors and was not ensuring that those guilty of providing inadequate or neglectful care were penalized." But the Ministry of Health told this newspaper that the NOSPC was working hard to improve its services and should still be the first port of call for anyone with a complaint of elder abuse or neglect. "The intent was never to have NOSPC as the primary source for investigating claims of senior abuse but, rather, for NOSPC to utilize other resources in order to do that, in particular, the Police. For example, NOSPC does not have the ability to look into one's financial history if it is a case of financial abuse. In that instance, we forward the case to the Police (CID) for investigation. The Senior Abuse Registrar regularly undertakes actions to ensure the welfare and safety of seniors who may be the victim of senior abuse. All reports of senior abuse should be reported using a senior risk referral form, which is available at the National Office at the Continental Building, on the corner of Church Street and Cedar Avenue [in Hamilton]." This newspaper is not aware of any homes being prosecuted for breaching the Residential Care Homes and Nursing Homes Regulations. And none of the cases we uncovered have led to action being taken under the Senior Abuse Register Act. The law, which was heralded at the time of its passage through Parliament as a way to protect the Island's growing elderly population from physical, sexual and psychological abuse, financial exploitation and long-term neglect, has barely been used since it came into effect in March 2008. This newspaper has reported on only one successful prosecution, that of Lorraine Smith and Audra-Ann Bean in April 2012 for stealing almost half a million dollars from their grandmother. Their names are now on the confidential Senior Abuse Register, along with one other unidentified individual. Our inquiry highlights both how little the existing laws to protect seniors are being used and how difficult it can be for elderly people and their families to find appropriate long-term care on the Island. The owner of Sunny Vale, for example, insists she told the NOSPC that her facility could not provide the nursing care needed by the 81-year-old man who developed bedsores but got no assistance. Staff at Packwood say the NOSPC is badly understaffed and a task force for the elderly should be set up immediately to ensure that seniors' needs are understood and met, wherever they are spending their final years. Ms Atherden said in November last year: "Going forward, we at the Ministry will be focusing on improving the quality of care being provided at residential care homes. We have to be concerned about the physical environment of facilities but, at the same time, we need to ensure the quality of care is of the highest standard. Our legislation speaks mostly to staffing levels, environmental conditions and the physical environment provided at homes, but the quality of care provisions are not sufficiently strong.
2014. September 16. Seniors have been told by Finance Minister Bob Richards that they won't be getting an increase in their state pension because "money does not grow on trees." Age Concern said yesterday that the news, delivered by the Minister during a question-and-answer session at the charity's annual general meeting, was a "blow." Age Concern executive director Claudette Fleming told The Royal Gazette: "The Minister was asked 'do you see an increase in pensions any time soon?', given that the economy is still struggling and expenses are rising. The Minister basically said 'not any time soon'. That was a blow. People are struggling. It has been a few years now since an increase." The charity's minutes of the meeting quote Mr Richards as saying to the 100 or so members who gathered at St Paul's Church in Paget: "Money does not grow on trees. Every dollar that you have in your pocket, it all comes from the same place; that is, outside of Bermuda. The social insurance fund is under funded and so is the Civil Service pension fund. All the money comes from people abroad. If I increase pensions, I will inflict pain and discomfort for people who come after us. All the money comes from the same place. Bermuda's economy is like a family budget. We have to be cautious with our planning." Pensioners last got an increase in their contributory pension in August 2011 — a three percent rise described by the then Opposition One Bermuda Alliance as "woefully inadequate." In the meantime, the cost of living in Bermuda has risen by 6.3 percent, according to the Consumer Price Index (CPI) published by the Department of Statistics. Since coming to power in December 2012, the OBA has not increased the state pension, which is paid out of the Contributory Pension Fund. It was reported last year that the fund was under funded by $2.06 billion and its resources would be exhausted by 2047 if current actuarial assumptions remain unchanged. Ms Fleming said Mr Richards told Age Concern members that the fund was in better shape than the Superannuation Fund, which funds government employee pensions. She said the Minister spoke of the "shared sacrifice" that everyone in Bermuda needed to make to improve the Island's economy and help pay off the Island's huge debt. "We understand that it's a shared sacrifice but you have got to remember that this is a generation that's made a sacrifice while it's working," said Ms Fleming. Shadow Seniors Minister Derrick Burgess said last night that seniors were crying out for a rise in their state pensions as "most of their pension cheque is for medication." The Progressive Labour Party politician said: "What happens in a lot of households is that seniors have to decide if they are going to spend on medicine or food and you can't take medicine on an empty stomach. The policy was that pensions would be increased every two years based on the CPI. I think the Government has certainly got this wrong." He cited the freezing this year of cost-of-living increases for government employee pensions as another bad decision and questioned why Government wasn't asking others to make sacrifices. "No one has asked the doctors to, say, 'cut your fees by ten percent'," said Mr Burgess. Ms Fleming said the rising cost of healthcare for seniors was a key topic during the question-and-answer session but there was no indication that things were likely to improve. Mr Richards and Health and Seniors Minister Jeanne Atherden, who also attended the AGM as a panellist, were asked if monthly payments for the FutureCare health insurance plan were likely to come down or if additional benefits would be included in the scheme. The charity minutes record Ms Atherden as saying: "We recognize that the money we have has to get the biggest bang for our buck. We are looking at prescription drugs being included. Generic drugs are not as expensive and that helps. We have to require less healthcare; many illnesses are driven by lifestyles. We have to live healthier lives. Many of the present health risks are related to poor lifestyles. We have to make people go to their doctor, rather than rushing to the hospital for an emergency. Utilization, diagnostic testing have gone way up; living healthily will bring costs down." Age Concern says it invited all of the Island's parliamentarians to its AGM on September 10 and was disappointed that none chose to attend, apart from the two Cabinet Ministers. Mr Burgess said: "I sincerely knew nothing about it. If I had gotten an invitation, you can bet your life I'd have been there." When asked to elaborate on the AGM remarks, a Ministry of Finance spokesman last night said: "At the AGM, the Minister of Finance clearly explained the challenges facing Bermuda's social pension scheme which is currently under funded by over $2 billion. Another problem facing the plan is that the number of persons that contribute to the fund, the working population, is reducing while the number of pensioners ie seniors, is increasing. This has had a negative impact on the plan with the fund paying out more money than what it takes in. Under these conditions it would be imprudent to increase benefits under the plan at this time. The Government is currently working on rectifying the structural deficiencies of the plan and when these changes are introduced to the plan it may be possible to restore some degree of indexation to all pensioners in the future, depending on how the funded position of the plan and its long term financial viability improves." Ms Atherden added: "I suspect that seniors will be disappointed at not receiving a pension increase, but I also believe that Bermuda's seniors understand the importance of being careful with the national purse. They have grown up budgeting carefully for their households, and they expect the Government to do the same with the money in the pension fund."
2013. September 11. The Bermuda Hospitals Board could be in debt by $200 million within five years if nothing is done to curb healthcare costs, according to the board's chairman. Speaking at a meeting of the Hamilton Rotary Club, Jonathan Brewin issued fresh warnings that the scale of the financial problem facing the board "should concern us all" and that changes to the healthcare system are "necessary and unavoidable." Mr Brewin began his presentation by outlining a series of increased costs that the BHB was facing, including the withdrawal of a Government subsidy to pay for the $14 million-a-year Continuing Care Unit, construction costs for a soon-to-be-completed acute care wing, an increased cost base because of higher patient demand for services, and a new $650,000-a-year administrative bill to pay for work permit applications. "More money will be going out and, as the Board discovered in the month it was appointed, even less money was going to be coming in. Accepting the status quo is like sitting down in a leaky boat and not realizing that we don't have long before we go under. We will sink if we do not swim." Painting a grim picture of the state of health funding on the Island, Mr Brewin acknowledged that "the road ahead looks hard, steep and painful", and that "we have a tough challenge." But he also stressed that solutions could be found, and that the BHB was working in partnership with the wider community "to assist in developing a financial sustainability plan. We certainly are standing at a moment in history. Change is necessary and unavoidable, and our challenge is to ensure we work with community and overseas providers, the Ministry, insurers and the people who use and pay for our services to make healthcare more affordable and effective. We have a tough challenge, but it is widely recognised that the rising cost of healthcare is unsustainable and liable to damage our country, our businesses and residents if we do not address it. This brings many more people to the table, looking for solutions and seeking to cooperate and coexist, rather than compete, in order to ensure people in Bermuda can continue to access the right services at the right time at a price they can afford." Mr Brewin added that a Financial Sustainability Steering Committee, comprising board members, community members and hospital leadership is already meeting, and subcommittees focusing on strategic, operational and structural sustainability are being established. "We are working hard to establish a new dialogue with all our partners in healthcare — community physicians, overseas affiliates, patients, insurers, the Ministry of Health and Seniors and the Bermuda Health Council — to ensure collaboration as we proceed to address urgently needed change in the overall healthcare system. Our aspiration is to build a safe, high quality healthcare system that always puts the patient, those who are less fortunate than ourselves, at its heart. If we want new hotels, new tourism services and new international business partners to regard Bermuda as a good place to conduct business, we need to address healthcare." Mr Brewin was joined by BHB chief executive officer Venetta Symonds, who reiterated the need for reform, but pointed out that patients and doctors could help bring down costs. "The chairman has spoken about involvement in BHB governance and strategic planning, but this must also take place at the bedside, and in the doctor's office. People in the community also need to get more involved in their care and educate themselves on healthcare practices that are high quality and safe. However, we are absolutely clear on one thing — even though our most pressing challenge is financial, our most important and non-negotiable focus is on the integrity, safety and quality of healthcare services, and we will work with all our stakeholders, all the community, to achieve this."
2013. September 5. By Peter Hardy, a member of the Sage Commission. Census reports for 2000 and 2010 show that the number of Bermuda's population aged 65 years and over (our "seniors") increased from 6,722 in 2000 to 8,683 in 2010. This is an increase of 29.17 percent in ten years. During that period, the number of seniors as a percentage of the total population has also increased, from 11 percent to 14 percent. In 2000, the median age of Bermuda's population was 37, but by 2010 it had risen to 41. By 2010, 67 percent of over 65s were retired. However, of those in the 65-69 age group, almost half (48 percent) were employed, one quarter of those working as shop and market sales workers and service workers which are generally the lower paid categories of employment. These statistics underscore the fact that Bermuda's population has been part of an ageing trend. Government's Statistical Office suggests that this trend will continue and, by 2030, seniors will comprise 22 percent of the total population. What is contributing to our ageing population? Reasons include fewer children being born to each mother, an improved lifespan for older persons (based on improved living conditions that incorporate better healthcare and housing standards) and improved social support mechanisms. Younger persons leaving Bermuda in mid-decade has also recently been identified as a contributing cause of the ageing trend. Why should the SAGE Commission, which was established to examine Government expenditures, be concerned about a population that is growing older and has increasing numbers of people past the age of 65? The age of 65 has been considered as a traditional retirement age since Germany's Chancellor Bismarck promoted the concept of pensions in the nineteenth century, when the average lifespan was some 25 years shorter than it is today. While the lifespan in developed countries has increased, the "retirement" or "pensionable" age has remained the same. People now live well past 65 years, and in good health, resulting in many more becoming dependent on post-retirement benefits than ever before. More now find it necessary, as well as personally desirable, to continue to work past the traditional "retirement age." However, not all ageing persons are able to provide for themselves. For more than a century, socially responsible governments have been introducing measures such as state pensions and benefits to sustain their populations.
GOVERNMENT SUPPORT TO SENIORS. Benefits to seniors have often been provided by way of tax reliefs or subsidies which are equivalent to government spending. Others are provided by way of direct contributions to social support schemes introduced by governments and funded by taxpayers, most of whom are employees. There is no magic source of revenues for a government to spend on benefits. They come from taxes paid by the general population, and most from the working population. If the demand for government expenditures on benefits increases, changes in expenditure priorities have to be considered or adjustments made to the overall level of revenues raised. Problems arise when the long-term nature of retirement liabilities cuts across the lives of governments that may have different social priorities. If we accept that an increasing number of over-65s requires an increasing number of government services, an examination of a government's expenditure profile on those services shapes its national ageing strategy. In Bermuda, we have heard calls for such a strategy to be formalized. The SAGE Commission is not designed to produce that strategy. It is, however, designed to look at Government's expenditures. Some of the significant areas of expenditure that Government has incurred by providing subsidized benefits to seniors in Bermuda are:
• Healthcare subsidies to treatment at the King Edward Memorial Hospital (KEMH) and at the Mid Atlantic Wellness Institute (MAWI), that begin at age 65 and increase with age.
• Land tax relief to persons on their primary residence, provided that its Annual Rental Value (ARV) is below a prescribed level.
• Relief from Stamp Duty on the value of the primary residence if included in an estate at death.
• Motor vehicle licensing relief for various classes of vehicles licensed by private individuals who are over 65.
• Free access to public transportation in the form of buses and ferries.
• Financial Assistance directly to those who can establish a need. Seniors feature among the beneficiaries. Fifty-six percent of households headed by over 65s are considered poor or near poor. These numbers are likely to increase as the general population grows older.
All of these benefits cost money to administer and undercut Government's revenue base.
BERMUDA'S PENSION SCHEMES
Social Insurance Scheme.
The Department of Social Insurance exists to operate the Social Insurance Scheme. Each worker in Bermuda contributes to this scheme on the basis of his or her employment record. While the scheme provides retirement benefits to the over 65s, the benefits aren't generally enough to sustain individuals who have no other source of income. Social Insurance benefits are not paid from the Consolidated Fund (the Bermuda Government's general operating fund), but Government does contribute to the Contributory Pension Fund as an employer. Social Insurance is structured so that benefits from the Contributory Pension Fund are paid in relation to contributions. The NPP, with a defined minimum contribution, may have either predetermined benefits or benefits related to contributions. The Contributory Pension Fund is currently under funded by $2.06 billion. If current actuarial assumptions remain unchanged, resources will be exhausted by 2047. Government would be faced with a serious social problem if that were to happen.
National Pension Plan
The National Pension Plan (NPP) was introduced to assist employees in saving for retirement and to provide other income to supplement the Social Insurance benefit at age 65. The Pension Commission was established to oversee the NPP. Government contributes to its cost.
Government Employees' Pensions
The Government contributes separately as an employer to the Public Service Superannuation Fund (PSSF), a pension fund established for the benefit of civil servants and other Government employees, and to the Ministers and Members of the Legislature Pensions Fund (MMLPF), which was established for parliamentarians. These groups receive benefits that are defined in advance of the number of contributions they make, and which are not dependent on the number of contributions. In addition, Government is obliged to pay into the PSSF on behalf of each of its employees on an ongoing basis. If the PSSF ever reaches a level that is insufficient to pay out the promised benefits, (and the PSSF is currently under funded by $973 million and, on the basis of current actuarial advice, will run out of funds in 35 years), those benefits would have to be paid out of Government's Consolidated Fund — i.e. its tax revenues. The Government also contributes to the MMLPF on behalf of Ministers and Members of the Legislature (elected MPs and appointed Senators). Costs for this plan are higher than those for the PSSF participants. Its benefits also accrue faster. The costs of these pension funds and the potential liabilities that may be incurred through them are sound reasons why the SAGE Commission is examining the circumstances of these funds.
THE EFFECT OF AN AGEING POPULATION ON PENSION PLANS
The ageing population places greater demands on pension funds as employees retire. An ageing population tends to reduce the number of employees contributing to pension funds and increasingly shifts the burden of funding a government's ageing strategy to the taxpayers. Fewer contributions are made to pension and health schemes just as the demands on them are growing. Government projections anticipate that by 2030, there will be 62 children and elderly for every 100 persons of working age. There will be 36 persons aged 65 and over for every 100 persons of working age, or 2.8 workers for each person aged over 65. Estimates suggested to the SAGE Commission have shown that by 2051, there may be less than two contributions into the Contributory Pension Fund for every benefit payment. In Bermuda, the issue is aggravated by the fact that the funds were not fully funded at the outset and also that there are beneficiaries receiving pensions who did not contribute from the beginning of their working lives. Clearly, on the basis of all forecasts, there will be a community cost of sustaining the ageing population and it will apparently have to be met from a shrinking tax revenue base if Government is to carry the burden. Seniors have a propensity to consume more health services. Government is currently considering how best these should be provided and paid for. Opportunities will be created as demand increases for specialized services to seniors (the majority of whom will be women) and the private sector as well as Government should be alert to them. Arguments can be made both for the continued employment of the over-65s and the raising of the retirement age above 65. Ageing is an inevitable issue that Bermuda has to address. The SAGE Commission will look at a portion of it, making recommendations that are financially sound and supportive in respect of pension funds and Social Insurance. As the Commission examines the effect an ageing population has on the country's benefits structures, some key questions arise that merit careful consideration:
• Should Government be carrying the principal burden of cost of our ageing population?
• Should Government be directing expenditures towards seniors or subsidizing services?
• Should Bermuda's tax structure be reviewed in light of needs arising from an ageing population?
• Should Government's ageing strategy incorporate amendments to immigration policy to provide more persons of a working age to support Bermuda's retirees?
• Individuals now have some $2 billion in NPP funds to their credit. As the country moves towards the creation of and dependence on defined contribution schemes, do we need more community education on retirement matters?
In the final analysis, the Bermuda public has to consider the totality of the ageing issue, as it includes all of us, and we must answer some important questions in the immediate future. How will the population of Bermuda support itself as it grows older? Should the responsibility rest with individuals, a private sector collective, or Government through its taxation policy? These are complex issues that won't be resolved easily. We need to work together to consider how to strike a sustainable balance between fiscal and social responsibility.
2013. August 31. Plans are afoot to change a St David's restaurant into a nursing facility for seniors. A planning application by the Kwaanza Trust, proposes turning a building at 11 Mount Road, which currently houses several apartments and the Lighthouse Grill restaurant, into a "nursing facility for senior care". If approved, the "Wilbur Lowe Sr Nursing Facility" could house as many as 43 seniors, while offering day care and respite care. A business plan included in the application states that the home is hoped to offer long-term and short-term care for seniors and others who suffer "relatively stabilized chronic diseases" or a functional disability and require personal care. According to the application, renovations and additions to the building would include the instillation of several handicapped bathrooms and an elevator, along with the creation of 17 two-person bedrooms and three three-person bedrooms.
2013. August 27. SAGE Commission Chairman Brian Duperreault has defended its recommendation that Government implement its mandatory retirement age policy saying it would have the least economic impact on pension age civil servants and make room for others to move up Governments career ladder. The recommendation caused some concern at seniors advocacy group AGE Concern which warned that it could have unintended consequences and would retard the progress of human rights in Bermuda. But Mr Duppereault said the recommendation should be placed in its proper context as a short term issue to address a cost problem. "It's no statement that we think everyone should retire at 65. It's a context statement that says mandatory retirement at 65 is the policy of the government, we are saying adhere to that policy." Government has indicated its intention to ban age discrimination in the workplace, and is researching the impact of the change on pensions and retirement. It has already relaxed the mandatory retirement policy for public school teachers who can now work until 70 with the consent of the head of the Civil Service in line with the policy for civil servants. But in a cost-cutting deal with all public workers, Government is offering an incentive programme for early retirement targeted at the close to 500 public sector workers between 60 and 64. "If the policy should be changed, then address the policy. All we said was that's your policy, so stick to it," Mr Duperreault said. But he agreed that the financial impact of the recommendation was not a big amount. "It's just one suggestion among many for short term action, that's all this was." Mr Duppereault said the Commission did the necessary analysis but he was unwilling to provide concrete figures such as the financial impact of implementing the policy and its also unclear how many currently employed civil servants are 65 or over. Some high profile Government employees in their sixties are civil service head, Donald Scott, Assistant Cabinet Secretary Judith Hall-Bean, and Ellen Kate Horton who retired but was taken on again as a consultant. "This one has the least impact economically on the people who will be leaving the service because they have a pension," he said. "That's a reasonable thing to do. I don't think its contradictory." Mr Duperreault said he appreciated that the issue had stimulated discussion about Bermudas ageing population. "We are getting older. It's putting a big strain on our pensions. We have fewer and fewer younger people in our workforce. Our system is the young support the old. There are fewer young to support the old. There has to be certainly a dialogue about what this means to us as a community, and how we address pensions. So this question of living longer and working longer is I think very important to us. And is particularly important with respect to the pension obligation we have."
2013. August 7. An MP's claim that Government owes retired seniors a back dated pensions increase was based on a faulty interpretation of the law, The Royal Gazette can report. Shadow Finance Minister David Burt was wrong to claim in the House of Assembly that seniors were owed a $1000 increase, because the Pensions (Increase) Order 2013, which was passed in March, only applies to retired government workers and MPs. On July 26, Mr Burt told his parliamentary colleagues that retired civil servants had received their pensions increases, but other pensioners were still owed about $1,000 in increases, which were also to have been awarded retroactively. "As we approach Cup Match and we hear the chuckles going on, there are seniors who are on fixed incomes and pensions deserving of money that is owed to them by the Government but they haven't gotten their money. These are not laughing matters. These are the things which we have to discuss." Yesterday a Government spokesman clarified the March Order. "This Order does not apply to all pensioners," said a Finance ministry spokesman. "It does not apply to pensioners under the Contributory Pension Fund." The PLP MP yesterday admitted his mistake over his interpretation of the Order, and promised that it would not happen again. "What I can say is seven months into this job, I'm sure I won't make that mistake again. I can't say that I won't make any more mistakes, but I'll be more careful and if I am wrong, I'll be man enough to admit it as I have in this case." However, despite his mistake, Mr Burt is insistent that all pensioners should receive a cost of living increase, and questioned why they had not yet been given one by the One Bermuda Alliance. Yesterday, Mr Burt said he had been approached by a pensioner who complained, wrongly, that he did not receive his increase as provided by the March Order, but now realized he had been mistaken in his effort to represent the pensioner's concerns. "This matter raises a very important point," Mr Burt told The Royal Gazette. "Although pensioners receiving Social Insurance are not owed any backdated funds as was claimed, they have not had a cost of living increase in their pensions since 2011. If social insurance payments would have been raised when former government employees and former Members of the Legislature effective 2012, some seniors would have been owed up to $946.48 in backdated funds. Even though the Pensions Increase Act requires that pensions are reviewed every two years, this mandatory review does not apply to social insurance. Therefore the question must be asked, when does the government intend to review and consider a cost of living increase to pensioners receiving social insurance? Though the laws that govern social insurance do not require a biennial review, the Progressive Labour Party gave social insurance recipients an increase at a minimum of every two years. It has been two years since the last increase so seniors are rightfully asking, where is their cost of living increase? Seniors receiving social insurance are not owed any backdated funds, but they are owed an explanation as to why the OBA government has decided to, for the first time in 13 years, not give a biennial increase to Bermuda's Seniors, many of whom depend on their Social Insurance receipts."
2013. August 6. A recommendation by the SAGE Commission that Government implement the mandatory retirement policy for its workers has been met with dismay and a warning from advocacy group Age Concern. "Accepting the recommendation would retard the progress of human rights in Bermuda and could also sow the seeds of a long term social catastrophe," it said. "And Government may well pay a political price should it maintain the policy," added the organisations director Claudette Fleming. Topping the list of six recommendations in the Spending and Government Efficiency Commissions interim report released last week is a recommendation that mandatory policy of retirement at age 65 should be implemented immediately. "Such a policy would move Bermuda further behind Human Rights practices in the global community that legally protect work participation for persons 65 years and older as a core principle toward independence and financial security and thus would certainly not be a promise kept. The statement also seems a contradiction in light of other statements stating Government pensions are woefully under funded and unsustainable in the long-term. What then will be the fate of retiring civil servants after years of faithful service? The powers that be therefore should be duly cautioned not to turn the present spending crisis into a long-term social catastrophe because of a failure to consider the eventual unintended consequences of its action. Public policy is not the same as running private enterprise. When the going gets tough, older adults simply can't just pack up and go home, and they wont. But, they may walk straight to the polls and vote their way out of obscurity if that's what it takes. A thought well worth keeping in mind." Last week, Bermuda Industrial Union president Chris Furbert called for the SAGE Commission to justify its recommendation. "What they should have recommended to the Government is if people are going to stay on until 70 then certain conditions should not happen. People are living longer and because they are living longer they want to stay working longer. And you don't know what commitments people have, and whilst I do believe that people should one day retire, I believe that people should be able to stay on the job until 70. Should they stay past 70? I think at 70 you should be able to go home. But I certainly believe that the retirement age should be extended on a year-on-year basis to age 70. They should have some documentation that supports why they are saying their recommendation should be upheld by the Government." We asked SAGE Commission chairman Brian Duperreault what findings justified the recommendation. "The fact is Government is spending more than it makes. Costs have to be reduced," Mr Duperreault responded via e-mail. "Adhering to its own policy of retirement at age 65 is one of several good ways to reduce costs. This is also the fairest and least disruptive to the individual employee. He or she receives a pension, and there is no redundancy cost to Government. Adhering to the retirement policy also makes room for others coming along in the system." Both political parties support prohibiting age discrimination in employment. But the workplace was not included in the age discrimination prohibitions of the latest round of amendments to the Human Rights Act. Government has said that it is researching the impact of the change on pensions and retirement. But it went ahead and relaxed the mandatory retirement policy for public school teachers who can now work until 70 with the consent of the Head of the Civil Service in line with the policy for civil servants. And in a cost-cutting deal with all public workers, Government is offering an incentive programme for early retirement targeted at the close to 500 pubic sector workers between 60 and 64. Mr Duperreault was off the Island and had not responded by press time last night when asked whether the SAGE Commission took into account the public policy and human rights trends affecting older workers. Last night, Government confirmed that it was still fully committed to banning age discrimination in the workplace, and that its research and policy considerations were ongoing.
2013. July 16. Health Minister Patrice Gordon Pamplin refuted suggestions that FutureCare costs were being shifted onto lower-income policy holders. And she attacked the former administration for draining the consolidated fund, making it more difficult for Government to improve benefits. "Had there been money left in the consolidated fund by the previous administration that would have enabled additional benefits to be offered to all FutureCare clients, that would have been the first order of business. The prescription benefits had not been amended by the prior administration, notwithstanding the contention of the former Minister that benefits were running out. This OBA administration will re-evaluate the shabby treatment meted out to our seniors under the former administration and adjustments will be made based on actuarial extrapolations, which will include sustainability considerations." The comments came in response to parliamentary questions, put forward by Shadow Minister for Health and Seniors Zane DeSilva. Mr DeSilva asked on July 3 what the effect of shifting the cost of premiums for the programme from high-income Bermudians to low-income Bermudians, if the Ministry is opposed to means testing and if prescription benefits would be improved. In a written response issued on Friday, Ms Gordon Pamplin said the cost of FutureCare was not being forced on lower-income policy holders. "When the higher FutureCare premium was instituted, there was no differentiation with respect to ability to pay, as the previous administration never implemented means testing. Those who signed on to FutureCare in the second and third tranche paid $600 irrespective of their ability to pay. There is therefore no evidence to support the statement that premium has been shifted from higher-income Bermudians to lower-income Bermudians, as both demographics would have been included in the first tranche as well as the second and third. It is incorrect to suggest that those who paid the higher premium on the second and third intakes were financially better off than those who were included in the first intake because the previous administration made no distinction." She also said the Government has no objection to means testing, but a proper structure must first be developed and put in place for such a scheme to be viable. FutureCare was first launched in April 2009 with a premium of $260, with only those enrolled in the existing Health Insurance Programme (HIP) and over the age of 65 eligible, along with seniors deemed to be "indigent". In 2010 FutureCare became a two-tier programme, with early adopters paying a premium of $300, while those who joined the programme later paid a premium of $600. Premiums rose to $375 for the first phase and $635 for the second and third phases in 2011. Earlier this year Government announced that it would end the two-tier structure and implement a single premium of $440 for all customers — a cost cut for some but an increase for others.
2013. May 16. A seniors advocate has called for stronger laws to protect the elderly from being exploited out of their property. Despite the 2008 introduction of the Seniors Abuse Registry Act, Age Concern Director Claudette Fleming said Bermuda suffered from "regulations but a lack of enforcement." She spoke to The Royal Gazette after two cases came to light of elderly residents claiming unfair treatment from their families, involving property. Both complained to the National Office for Seniors and the Physically Challenged (NOSPC), and the agency confirmed it knew of their cases. However, NOSPC head John Payne said the capacity of the Registrar and the NOSPC to carry out their own investigations was "very limited. As a result, they work very closely with the Vulnerable Persons Unit of the Bermuda Police Service," he said. There are now three persons named on the Senior Abuse Register created under the Act. But Mr Payne said that since alleged senior abuse must be tried in criminal rather than civil courts, the burden of proof is higher. "Neither the Registrar, nor the National Office, has the authority to find a person guilty of Senior Abuse. Only a court can determine guilt or innocence." The Registrar takes advice from the Attorney General's Chambers when needed — but cannot provide legal advice to clients. Instead, complainants are directed to seek their own legal advice. "When matters relate to property there are often legal issues that must be decided by the Courts," Mr Payne continued. "In these situations, this is the advice given. Often there are other issues that impact on the care and well-being of the senior other than abuse. In these instances NOSPC works with the family and the senior to ensure that the appropriate services are put in place for the care of the senior. This is occurring in at least one of the cases mentioned." One case involved an elderly man who unwittingly signed over his house to two grandchildren. NOSPC can't comment on case specifics, but confirmed they were "aware of the concerns." In another instance, an elderly woman who shared a home with her daughter claimed she was being forced to live at the top of a flight of stairs that she couldn't negotiate. NOSPC "is aware of the concerns raised by this individual and her care givers and we are doing what we can to assist", a spokesman said. Ms Fleming responded: "We're not going to be able to go much further without strengthening the powers of the Registrar, in terms of human resources capacity. With an increasingly older population, contracting economy and the proliferation of greed, selfishness, attitudes of unearned entitlement, "the environment is ripe for the abuse of vulnerable people". She suggested the creation of an Asset Protection Act allowing the Registrar to reverse "questionable decisions" made by the elderly. "They've given everything away — how can they take people to court? Sometimes people need others to go to bat for them." She also called for "collegial responsibility from the legal fraternity to not allow certain cases to take place." Last month, Age Concern offered a free legal seminar on wills and estates that was attended by 115 older adults, she said. Another is anticipated for later this year. "We'd like to see a whole lot more older adults, especially those 50 and older, getting their legal affairs in order, particularly if they own property. However, if for whatever reason older adults unwittingly fall into a situation of abuse, we expect those who are found guilty of that abuse will be appropriately and judiciously dealt with by the relevant legal authorities."
2013. May 9. RG Editorial. The continued omission of age discrimination in employment from the latest planned amendments to the Human Rights Act has caused controversy. One of the arguments put forward by Age Concern — that workers should not be prevented from working beyond the traditional retirement age on the basis of age itself — highlights a wider issue for this community in the coming years. There are many reasons why older people would want to carry on working. First, because of the advances in healthcare and healthier lifestyles, many are far from ready to retire at 65 and have many more good years to offer their employer. The idea that '60 is the new 40' raises the question of whether 65 is an appropriate retirement age for the 21st Century. Second, given the high cost of living in Bermuda and, in particular, soaring healthcare costs, older people need to work longer to make ends meet. The financial crash of five years ago, the collapse of Butterfield Bank shares and the departure of thousands of rent-paying expatriates in recent years may have derailed even the best-laid retirement plans, forcing many to work longer than they had planned. One of the problems with an ageing population is that it means more people (seniors) are drawing from the system while fewer (working-age population) are paying into it. It follows that when older people work for longer, it eases pressure on the public purse. Every year workers continue to draw a wage they can hold back from drawing a pension and at the same time, put more aside for future years, while continuing to contribute payroll taxes. The other side of the coin is that if people are slower to exit the workforce, what does that mean for young people looking for a job? According to the Labour Force Survey carried out last year, about a third of people aged between 16 and 24 were seeking work as of May 2012. The recession is disproportionately hitting both the young and seniors. The most obvious solution would seem to be economic growth and more jobs, so there's enough work for everyone who wants it. Easier said than done in these difficult times, but at least we know that is a priority of the One Bermuda Alliance Government. In the meantime the fight to prevent age discrimination in the workplace will go on.
2013. May 9. The continued omission of age discrimination in employment from the latest planned amendments to the Human Rights Act has caused controversy. One of the arguments put forward by Age Concern — that workers should not be prevented from working beyond the traditional retirement age on the basis of age itself — highlights a wider issue for this community in the coming years. There are many reasons why older people would want to carry on working. First, because of the advances in healthcare and healthier lifestyles, many are far from ready to retire at 65 and have many more good years to offer their employer. The idea that '60 is the new 40' raises the question of whether 65 is an appropriate retirement age for the 21st Century. Second, given the high cost of living in Bermuda and, in particular, soaring healthcare costs, older people need to work longer to make ends meet. The financial crash of five years ago, the collapse of Butterfield Bank shares and the departure of thousands of rent-paying expatriates in recent years may have derailed even the best-laid retirement plans, forcing many to work longer than they had planned. One of the problems with an ageing population is that it means more people (seniors) are drawing from the system while fewer (working-age population) are paying into it. It follows that when older people work for longer, it eases pressure on the public purse. Every year workers continue to draw a wage they can hold back from drawing a pension and at the same time, put more aside for future years, while continuing to contribute payroll taxes. The other side of the coin is that if people are slower to exit the workforce, what does that mean for young people looking for a job? According to the Labour Force Survey carried out last year, about a third of people aged between 16 and 24 were seeking work as of May 2012. The recession is disproportionately hitting both the young and seniors. The most obvious solution would seem to be economic growth and more jobs, so there's enough work for everyone who wants it. Easier said than done in these difficult times, but at least we know that is a priority of the One Bermuda Alliance Government. In the meantime the fight to prevent age discrimination in the workplace will go on.
2013. April 8. A coming change in FutureCare premiums has angered some seniors, who say the programme is rapidly becoming too expensive. The new rate structure, unveiled by Government last week, ends the existing two-tier system in which seniors paid different premiums for identical benefits based only on when they joined the programme. Those enrolled in the second and third phases will see their monthly premiums fall by $195, and Government said those who cannot afford the premiums can apply to have FutureCare included as part of Financial Assistance benefits. However those in the first phase said their premiums will increase for the fourth consecutive year. One senior, who asked not to be named, said both she and her husband were automatically enrolled in the first phase of FutureCare when the programme began in 2009. Since then, they have seen premiums for the programme rise every year. "It has jumped from $260 to $440, a 70 percent rise in four years, 17 percent a year," she said. "How are we pensioners supposed to keep up with this when any pension increase is minimal? It is now more than one third of our pension." She also stated that they have to pay for part of the cost of doctors, dentists and prescriptions. "It certainly stops me from going to the doctor unless I am really in need," she said. "I only have a Government pension as I worked part time and was deemed not entitled to pay into a pension scheme with my employers, who were Government. "I acknowledge that it was not really fair for the second phase to pay more, but to up our payments by so much is unfair." A 78-year-old man, who said he was also enrolled in the first phase of the programme, said he was upset about the rate increase for both himself and his wife. "Prior to retirement we were both self-employed," he said. "I get a Government pension of $526.17 a month, my wife has no pension. My premium is automatically deducted from my pension, therefore with the new rate (I still have to pay my wife's premium) my pension is down to $86.17. We live on the money we have carefully saved all our lives and at the moment are looking at a mere 0.5 percent interest rate offered by the local banks. What was in their minds to deem it as in any way equitable to increase to the fullest those on the first tier, bring tier two all the way down — not part of the way — and then leave the HIPsters to go totally scot free? Cannot these rampant hikes take place over a few years instead of one?" Another senior enrolled in the first phase said: "I live on my own and pay my own expenses. While I was in the working field I saved money for my future. My pension does not cover all of my expenses, I have to go into my savings to cover the remaining expenses for the month. I do not receive Government Financial Assistance. Many have been receiving FutureCare paid by Financial Assistance, prescriptions free, house rent paid, food allowance, electricity and telephone expenses paid monthly. Many receive a widow/widowers pension cheque and others a non-contributory pension to spend as they wish. Now, Government will be paying the increase of FutureCare for all on Financial Assistance. This is not fair."
2012. October 22. The combination of the Island's escalating healthcare costs and the state of elder care is a "sleeping time bomb" in need of an immediate fix, seniors' advocate Claudette Fleming has claimed. And pensioners can't afford to wait until a Government review of healthcare is completed, she insisted. "I understand that the acting manager of National Office for Seniors and the Physically Challenged has been charged under the National Health Plan task force to look at the issue extensively. However, most individuals who need long-term care need viable solutions today," said Ms Fleming. Residential elder care in Bermuda means "long waiting lists, limited facilities and sizeable monthly fees and crippling staffing costs with little private financing options and no insurance provisions private or public. It's the sleeping time bomb of the ageing population. Most people in need of immediate long-term care can expect to encounter a waiting list, limited facility options and sizeable monthly fees. Those wanting to get into and stay in the business have to be creative of how to avoid crippling staffing costs." The costs for residential care range from $3,500 to $14,000 a month. Ms Fleming noted: "There are few private financing options except perhaps individual private savings, and no long-term care insurance provisions private or public. The Government heavily subsidizes long-term care through grants to facilities such as Lefroy House, Sylvia Richardson and the Continuing Care Unit. Individual seniors who are deemed poor enough can get support through Financial Assistance but even the Financial Assistance Department will have to establish its support limits as the population ages, if it has not done so already. Perhaps the most efficient and cost-effective way to go is to provide financial support to families to keep their ageing relatives at home for as long as possible. But, this will only prove to be a viable option if families are supported financially and in the workplace and if we transition to a more community-focused delivery of healthcare within the home setting that supports the family's efforts. Still, there will always be those persons who will require residential, long-term care so there will always be a need for some facilities to be in existence." According to the Organization for Economic Cooperation and Development, Bermuda is the second most expensive country for healthcare and that's without universal coverage. Senior citizens also represent the fastest growing segment of Bermuda's population. Ms Fleming said: "The silence on the issue of long-term care is deafening. To say the buck keeps getting passed is an understatement, we can't even find the buck anymore. We could help tremendously by implementing a national agenda on how to systematically address these types of ageing issues. We continue to extend our support, wherever possible, to bring a national ageing plan into fruition in the sincere interest of the successful ageing of the people of Bermuda." Elder care is one of many issues being tackled under the proposed National Health Plan. "CCU continues to be over-subscribed," said Health Minister Zane DeSilva at a recent press conference. "The long-term task group, that is in their remit and I expect that to be part of their final report. It won't be in the new hospital. The CCU will stay where it is and it will continue to be funded as it is and you will know that most of that funding is through subsidy through the Government. There is a long waiting list for CCU as there are for many of our homes throughout the Island, that is going to be addressed by the long-term task group." Westmeath Residential and Nursing Care Home raised residential rates this month. Administrator Chrissie Kempe would not state what the new fees were. "Disclosing to you the details of these increases would breach private contractual information between residents and Westmeath," she said "In the current economic climate Westmeath, as a non-profit organization, must be mindful of the increasing costs associated with care and the obligation to our employees. Westmeath does not believe this is a topic to be debated in the press." The general consensus expressed at other rest homes was that they "could use a rate hike to match rising costs." A spokeswoman at Matilda Smith Williams Home said they haven't had an increase in years. That sentiment was echoed at Packwood Home where there are 28 residents in a facility with 30 beds paying approximately $5,000 a month for elder care. Jennifer Attride-Stirling of the Bermuda Health Council said: "The Bermuda Health Council doesn't regulate the price of residential care facilities. There is no legislated mandate to do so. The extent to which long-term care is deemed an essential health service is an issue that is being considered under the National Health Plan."
2013. March 28. The Senate last night approved legislation ending a vehicle licence fee exemption for seniors, despite multiple attempts by the Opposition to change the legislation. During a debate in the Upper Chamber, Senator Marc Daniels tabled three potential amendments to the legislation, all of which were voted down by Government senators. The Motor Car Amendment Act 2013, set to come into effect on April 1, increases the cost of vehicle licence fees by three percent. It also rescinds an exception for senior citizens, allowing them to licence their vehicles for free. Instead, seniors will receive a discount of 50 percent. The exemption was put in place in 2007 by the Progressive Labour Party Government, but the ruling One Bermuda Alliance has said the policy was a mistake, costing the government $3.5 million in lost revenue every year. It has also reportedly been exploited, with the number of Class H cars being registered to seniors rising by 358 percent. Government originally planned to modify the exemption so that it would only apply for smaller vehicles, but chose to eliminate it for all classes of car after hearing concerns the partial elimination could be seen as discriminatory. Senator Daniels yesterday expressed several concerns about the legislation, saying that the way it had been unveiled had led to confusion. He suggested that the amendment be modified so that the exemptions would end next year rather than next month to allow seniors more time to prepare for the financial impact, saying: "No one knew this was coming." Sen Daniels also noted that in the House of Assembly, Attorney General Mark Pettingill had stated that in error that the legislation included a way for seniors facing financial hardship to apply to the Minister for an exemption. While Mr Pettingill later released a statement clarifying there was no available exemption for financial hardship, Sen Daniels said such a measure should be included. "It costs you nothing to allow the seniors to make an application for that excerption," he said. He further suggested that, even if Government were not willing to back down on ending the exemption, that they might lower the rate paid by seniors to 25 percent rather than 50 percent. The senator tabled three potential amendments to the legislation, which would implement his suggestions, but all three were voted down. Senator Michael Fahy said that the decision to end the exemption was a difficult, but that difficult choices had to be made to get the Island's financial situation in order. "We are just going to have to deal with that unfortunately," he said. "That's just the way it's going to have to be for a while."
2012. March 29. Seniors excluded from Government financial assistance have been made eligible again. A stipulation in the 2004 Financial Assistance Regulations, which blocked struggling seniors who owned their own homes from receiving help, has been rolled back, effective next week. Seventeen seniors were declared ineligible for assistance over the past year because they owned their own homes or had interest in property. Families Minister Glenn Blakeney yesterday announced that changes will be made to the Financial Assistance Regulations 2004, enabling such persons to be assessed for benefits. "Some will recall that on April 1 2011, the Financial Assistance Regulations 2004 came into effect and changed eligibility criteria such that any applicant with assets exceeding $5,000, inclusive of interest in real property, would not be eligible to receive financial assistance," Mr Blakeney said. "There were 34 seniors who owned property and were receiving financial assistance at the time the legislation changed on April 1 2011. Those seniors were 'grandfathered in' and allowed to continue to receive financial assistance for one year up until March 31 2012." However, the Families Minister said, the Department of Financial Assistance discovered that some older residents were being left out in the cold. "Since the legislative changes went into effect, it has been observed that there has been an adverse impact on seniors who are homeowners or who have an interest in real property, even though the changes in the law made at that time were not intended to disadvantage such persons." Mr Blakeney said: "These most recent amendments to the Financial Assistance Regulations 2004 will take effect on April 1 2012 and will mean that persons 65 years or older will not have their interest in real property factored into consideration by the Department of Financial Assistance when calculating the value of assets for purposes of eligibility to receive financial assistance benefits." The news was welcomed by Age Concern director Claudette Fleming, who said she knew seniors who had been hit by the earlier regulations. She said Government's action was "probably not quick enough for those being affected", but praised the reversal. "There are times when good intentions yield unintended consequences," Ms Fleming said, adding that it was important that "there remains a willingness to be flexible". Seniors advocate Marian Sherratt suggested an adjustment of financial assistance to "house rich, cash poor" seniors, in the form of a loan that required property put forward as collateral. Assistance could then be repaid by family, or the estate itself, she said. "This puts the funds back into the pot to help someone else, rather than increasing Government debt and, ultimately, taxes," Ms Sherratt said. "I can also see the potential for abuse if Government supports the home owning senior while the family waits to inherit property free and clear." Shadow Community Development Minister Donte Hunt called the switch good news for the seniors who would now get help. "But it comes after so many tales of hardship have been put to the Government people like 'Mrs O' and 'Auntie Em', who suffered for years without help from Financial Assistance. The arguments for expanding access to financial assistance for struggling seniors who owned their own home or had an interest in it have been put by Opposition spokesmen for years, dating as far back as Health Minister Patrice Minors. The hardships have not fundamentally changed for these seniors, yet only now in the shadow of an impending election does the Government finally extend a helping hand. Good for them, but people's needs, not political needs, should be what drives decisions such as this."
2012. March 6. The advocacy group for seniors, Age Concern, has been inundated with calls for assistance to help keep the lights on. The Age Concern Belco Hardship Fund was established last June to assist senior citizens on fixed incomes who are having trouble making ends meet. Director James McCulloch, who assesses the cases, attributes the increase to the fact that several seniors have reached the limit on their health insurance allowances that cover 80 percent of costs for prescription drugs. In some cases the need is so bad that seniors are having to choose between buying food, medication that keeps them alive or pay their light bills. With $24,000 in donations 25 households have been assisted to the tune of $15,000. In an interview with The Royal Gazette, Mr McCulloch said: "This is the worst we've ever seen it, they keep coming and the numbers are accelerating. The insurance coverage runs on the same financial year as government. The new financial year starts April 1 and by this time of year many of the applicants have reached the ceiling. Until next month they either pay the full price for medicine or they don't buy it, or they fall behind on other bills it's a sign of the times. Most of the people I meet they are proud, they're embarrassed about having to ask, they're grateful for any help they can get and many of them are at their wits end. They're stressed, many are single or widowed, 70 percent are women. I see elderly married couples and single male applicants as well, most are being threatened with a disconnect, their bills range from $250 to $2,000. The largest single bill paid was $2,000 for a man who is out of work who is over the age of 65 but there's a lot of people are haunted by being out of work. The son or daughter who chipped in before are now unemployed. We can't give every month it's a one-off payment; we give them a hand up just to get over one crisis in the hope that things will get better in the spring or in the summer. Some people are in jobs that depend on the tourism industry, taxi drivers say they'll be able to get work in April but they need help now because they cannot pay their bills. We must be able to see that there is a prospect of them being able to cope with their electricity bill if we just take care of this one. They must be in danger of being disconnected or actually be disconnected, I've been to houses that are actually in the dark. It's very real when you have somebody who has already had a stroke or he's got a pacemaker and is in in desperate need. The level of family support varies, sometimes they're all chipping in and sometimes they're not. It makes for a very lonely situation for a lot of senior citizens, at the rate we're going all the money will soon be all gone. We do need some help, our budget has been cut for the last two years. We get grants from Government, charities and others but we're all facing the same story; charitable donations are difficult to find." The most troubling cases he has seen so far involves an elderly woman in her 80s who has already had a stroke. She is on medication to prevent her from having another stroke and in January she was told her coverage has run out. "She took her last bit of money out of the bank to pay for either her prescription or she bought food, but she has stopped taking her medication. I don't see the logic from a countrywide point of view. If she has another stroke, there's considerable chances that not only will her lifestyle be impaired but she might end up in long term care which will cost a fortune. It would be far better to keep her on preventive medicine than it will to deal with the consequences of her having another stroke or even a heart attack. She was two months in arrears, her light bill was $400 but it's hard to catch up once you fall behind. The problem does not discriminate it doesn't matter what colour you are I am seeing them all, I'm meeting and seeing people from all walks of life." Mr McCulloch also questioned what he termed the short sightedness of the decision by Government to relax the rules to allow people to dip into their pension funds due to hard times. "I meet people who don't have much income by way of pensions, they get an occupational pension or sometimes they don't. Sometimes they have a full government pension of about $1,100, but there are those who don't have a full contribution record. I would be very reluctant to dip into my own pension fund no matter how hard times are because it affects your future, it means you'll have less pension going forward. A pension payment holiday in some ways I think its madness. I see people now who don't have enough to live on, in 20 years we'll be finding more people who's income is reduced partly because they took advantage of this. All it does is let you steal from your own future. In a world of instant gratification some people just won't care and that's exactly the point. The most insidious thing is its tempting, its attractive and it gives you something now, but its not going to help you later. All it means is another set of elderly poor people, a new underclass. There is a price to be paid for dipping into your pension now, it means poverty when you're 65."
2013. March 4. Government looks set to backtrack on controversial plans to make all senior motorists pay for a vehicle licence. Laws exempting older owners of any vehicle from the annual fee were introduced by the former Progressive Labour Party Government in 2007. But in last month's Budget, the new One Bermuda Alliance administration said the law needed to be amended to stop the tax break being abused. Under fresh proposals, seniors who owned vehicles in bands A-D would still qualify for a full exemption, but owners of larger vehicles in bands E-H would have to pay the full fee. The decision was met with concern by advocates for the elderly, while one senior told The Royal Gazette that a two-tier tax system would be discriminatory. Acknowledging that the plan was "distressing" to some seniors, Transport Minister Shawn Crockwell has now confirmed that Government is to rethink its position on the matter — even though a Bill outlining the changes has already been tabled in the House of Assembly. "The discriminatory argument is one that does have its merits and so we will be looking at this decision again. I have spoken to my technical officers and the Minister of Finance and we will be looking at the issue of treating seniors differently." Mr Crockwell did not reveal details of how the new law will now be drafted to close the loophole while treating seniors across the board the same. "This adjustment will not affect the revenue position we expect to achieve but will address the valid concern of potential unfairness. Any revision of the Bill will be straightforward. Additionally, those seniors who require specific vehicles for health or disability reasons will still be able to apply to the Minister for an exemption pursuant to section 62A of the Motor Car Act 1951." Seniors' rights charity Age Concern gave a guarded response to the reversal, saying that it would reserve comment until it had seen the revised policy. The Royal Gazette understands that Age Concern representatives will be meeting with Minister Crockwell this morning. Government put forward the amendment after Transport Control Department data suggested the exemption was being abused. There was a 26 percent increase in the number of vehicles being registered by seniors after the tax holiday was introduced, while the number of Band H cars — the most expensive vehicle to licence — shot up by a massive 358 percent. Mr Crockwell said a study had shown that, after the exemption rule had been introduced, some car owners were "selling" their vehicles to elderly relatives, who could then get a licence without having to pay. "The scam — which was in most cases not technically illegal — was estimated to have cost Government $40 million. I should point out that the recommendation to repeal the exemption for seniors licensing cars in classes E through H was from a report prepared by Government's Department of Internal Audit, which outlined abuse of the exemption costing millions in lost revenue. There are cases we could identify where an individual was registering their car and, immediately after the law came into place, it was being registered by their mother. That was the type of circumstance in which it was being abused and it was costing $40 million a year. You have to take a look at it, especially in the current economic climate, and we needed to come up with another way. But we have now listened to the concerns of the seniors and decided to look at the position with a view to making an adjustment which doesn't only affect one group of seniors." The loophole had previously been flagged up by the PLP Government. However, when it attempted to reverse the policy in 2011 — by limiting the exemption to vehicles in bands A-D — the move was criticized and eventually dropped. Instead, the then-Government hoped toughening up vetting procedures would tighten the loophole. Seniors had to visit TCD in person with their driving licence in order to qualify for the exemption.
Long Term Health Care Insurance
None. Some retired seniors have spent thousands of dollars out of their own funds for heart surgery in the USA. If/when they had major medical benefits through their employers when they were employed, it stopped when they retired. There is no local equivalent to what non-affluent citizens in the USA receive as Medicare or Medicaid. In comparison, in Canada, generous provisions apply to seniors for health services, with very little wait time. In the UK and Ireland, seniors who need general medical, hospital and prescription services are included in the National Health Service at no additional cost, as part of the taxes they pay. They don't need to have supplementary private-sector (BUPA etc) hospital and medical insurance, although some have, mostly to avoid operation wait-times and/or to have elective, non-emergency surgery.
Modifications to homes for seniors and disabled
No tax benefits/concessions exist in Bermuda for senior citizens who need to modify their homes to cater to the needs of ambulatory-disabled feeble or wheelchair-bound disabled.
National Pension Scheme Act and corporate Pension plans
See the Bermuda Government's The Pension Commission, at http://www.pensioncommission.bm/. Not Social Security (see separately), but private pension plans. The National Pension Scheme Act 1999 became effective on 1st January 2000. All employers, whether local or international or exempted must comply, for every employee whether Bermudian or a non-Bermudian spouse of a Bermudian of from 23 years of age who works a minimum of 720 hours per calendar year. Employers may, however, offer more generous eligibility provisions to employees by allowing them to become members of their pension plan at an earlier age and with fewer numbers of hours worked. While 65 for men and women is when those eligible in Bermuda will get Social Security, private pension plans can be more generous and in lesser age as well. Note that the Act specifies private pensions only for Bermudian and international or exempted company employers employing Bermudians or non-Bermudian spouses of Bermudians. There is no requirement to establish pension plans for guest workers, which may come as a shock to the latter. Non-Bermudian employees should ask local and international companies and or the Bermuda Government employing them what, if anything, they offer as private pension plans or equivalent, so they know where they stand and what they can expect to take with them when they leave Bermuda.
For those who qualify under the Act for pension eligibility, the pension scheme (plan) can be offered only by approved local insurance companies, not the "exempted" or "international" variety registered in Bermuda but not "corporate citizens" as they are often referred to, inaccurately.
The Act removed many of the anomalies and restrictions that since the 1970s for "approved private pension plans" had existed in some with 15 or more years service but had severely restricted or totally excluded others, for example all those with say 12 years service with the same employer by retirement age. The current Act creates some portability for plans of all employers and employees. But for some people close to retirement age when it came into effect, it was far too late to ensure that once they become senior citizens and retire from working, they will have an adequate income without hardship.
Minimum contribution rates are based on pensionable earnings per year. At January 14, 2012 Approved Pension Plan Administrators under the Act were:
BF&M Life Insurance Company Ltd.

Bermuda Life Insurance Company Ltd (Argus).

Bermuda Investment Advisory Services Ltd.

Colonial Pension Services Ltd.

Freisenbruch-Meyer Insurance Services Ltd.

Cooper Young & Associates Ltd.
Older Americans Act
No equivalent in Bermuda.
Pensions
See under "National Pension Scheme" and "Social Security."
When private corporate pensions are offered, they are in addition to the Government administered Contributory Pensions plan shown below in "Social Security."
Many elderly Bermudians and some non-Bermudian residents need to sell their homes to fund living in a purpose-built retirement facility for senior citizens. They have no other options such as reverse mortgages in the USA and their UK or Canadian equivalents. A reverse mortgage in the USA is a way to get money out of your home without having to leave it. It is a loan against the equity built up in the home that is repaid with interest when the owner dies or leaves or sells the property. In the USA, homeowners must be 62 or older and on the main residence only. There is no equivalent of a reverse mortgage in Bermuda.
There is a chronic shortage of affordable integrated-care premises for seniors who do not but can live independently without assistance and those who need assisted living arrangements. Costs are hugely expensive. Many locals cannot afford them and may live in very inadequate conditions. Most seniors prefer to be independent for as long as possible. The concept of an extended family having live-in matriarchs and patriarchs being honored in their declining years has disappeared in Bermuda. Some spouses, unable to look after their husbands or wives, have put them into care or retirement homes if they can afford it.
Residential and day-care homes and nursing homes for the elderly
See under this heading in "Employers. "
Under the Residential Care Homes and Nursing Homes Act 1999 and the Residential Care Homes and Nursing Homes Regulations 2001. There are three categories of residential care available for seniors, many of whom are also fragile and vulnerable, with skins like tissue paper and bones like porcelain. An evaluation is normally required to determine which type of home is appropriate. A family member or caregiver may wish to ask the family physician about this, or refer it to the National Office for Seniors and Physically Challenged or to the King Edward VII Memorial Hospital's Geriatric Assessment and Planning (GAP) team.
Senior Abuse Register
Instituted to help stop abuse to seniors.
Social security
Social Insurance Department, Government Administration Building, 30 Parliament Street, Hamilton HM 12. Phone 295-5151 extension 1129 or 1131.

Social Security (Social Insurance). In Bermuda, this means solely a senior citizens' pension from the Bermuda Government in direct proportion to the premiums paid in by an employee and employer, not the multitude of other provisions included in the Social Security provisions of the USA. In Bermuda, there is a compulsory contributory pensions plan administered by the Government for all employees of private sector employers, with employers and individual employees employed for more than four (4) hours a week each paying 50% of the premium. It pays benefits to qualifying retirees. The Contributory Pensions plan, its proper name, enacted only in 1970 (in contrast, in the United Kingdom the Old Age Pensions Act was enacted on August 1, 1908, more than 100 years ago) is exactly what it implies - a pension plan for people who contribute to it. As such, it is their entitlement, not a charity. Nor is it confined to only Bermudian employees. Non Bermudian employees are eligible and required to be covered as well and are fully entitled to whatever benefits they accrue under the plan's provisions. The Contributory Pensions plan maximum payout per month to fully eligible beneficiaries is at a far lower rate than in the USA or Canada even though the cost of living overall in Bermuda is over 300% higher.

Persons on this Bermuda Government's basic contributory pension plan, if they have paid into the plan consistently and monthly or weekly for at least 20 years (the minimum to receive this pension) receive a monthly pension of about $500 a month. Most, if they have paid for longer, receive an average of from $1,000 per month. Pensioners with maximum eligibility get from $1,385 a month. Approximately 47 percent of the 9,611 seniors covered by the Contributory Pension Fund receive the maximum pension benefit. Those folk, Bermudian or non-Bermudian, who did not satisfy the minimum requirements, even after 19 years, in Social Insurance contributions to qualify for a minimum Social Insurance pension get no Social Insurance pension at all, merely a one-time refund of their contributions. Senior citizens who do qualify but no longer live in Bermuda but the UK or elsewhere, will usually receive their amounts via their banks. If they live in the UK it will be via the Crown Agents. The latter will take a 5% commission and also apply tax, leaving the recipient with a net amount and requiring him or her to claim back the tax, if eligible, from the HMRC.

Current deductions from wages or salaries apply under section 4 of the Contributory Pensions Act 1970. Currently, since August 1, 2012, the weekly rate is $64.14 - Employer portion $32.07 and Employee portion $32.07. When this is paid by employers to the Social Insurance Department for the individual persons employed in each week do the contributions get credited to the employees concerned.

There is a Contributory Pensions Appeal Tribunal. See Bermuda Government Boards

The table above compares badly to Social Security in the USA which averages $1,550 in USA for persons have not worked for 50 years and, for those with a more modern and sustained employment history can quite easily be US$1,844 a month, or $2,180 a month at age 67 or $2,697 a month if a pensioner is healthy enough to wait until age 70 before drawing benefits. See the USA's Social Security Administration. There is no standard rates file as pensions can vary appreciably. Over 60s men do not get a Social Security pension until they are 65, if they qualify. At Age Concern In the United Kingdom, some offices will supply immediately on request or within 24 hours by e-mail a 5-page "Benefit rates for the Over 60s" guide showing a variety of rates for which individuals will be eligible depending on if and how they qualify - including men over 60. There is no standard "Benefit rates for the Over 60s" guide as there is in the United Kingdom, Canada and USA.

In Canada, each senior is paid an OAP/CCP by the Government. For those without any other source of income, Social Security monthly can be as high as Ca $2600. For those with a substantial income from a private or teacher's pension or other sources, the OAP/CCP can be as low as Ca $400. Canadians are so lucky with their Health plan; and in Ontario seniors get free prescription drugs for over 1500 prescribed things! Their GST tax and other taxes cover much of it. The plan gives peace of mind to Canadians.

In comparison to social security benefits for its citizens who have paid taxes all their working life and beyond, Bermuda Government pensions for its employees or Members of Parliament are for far shorter periods of time, offer much bigger pensions and get regular cost of living increases. Seniors over the age of 65 and employed no longer have to pay Social Insurance contributions but employers must do so. Many pensioners exist solely on their Social Security because they do not qualify at all for any corporate pension, or their corporate pension benefits ceased when a spouse died. The cost in Bermuda for a private Senior Citizens home for the elderly is more than 7 times the average social security pension and can easily be as high as $95,000 a year.
Special Persons Card (SPC)
An ID card. Bermudian or Bermuda-resident women and men must be at least 65 years old to qualify, except for the registered disabled under the age of 65. For local travel by bus and ferry, free for seniors and disabled on production. Not valid abroad.
Veterans
In Bermuda, there are no retirement homes or hospitals specifically for World War veterans. Some Bermuda veterans have had to pay more than $100,000 out of their own money if they have it to overseas hospitals for operations, owing to a lack of affordable medical insurance. If they don't have the funds and can't strike a deal with the LCCA to borrow the money, they don't get treated overseas.
Senior citizens related groups and services include
Part 1
Activities Association of Bermuda (AAB)
Promoters of quality care for Bermuda's seniors. Has periodic workshops in Bermuda in partnership with the US National Association of Activity Professionals (NAAP).
Activities Center
KEMH Continuing Care Unit, 7 Point Finger Road, Paget DV 04. Phone 239-2020. Adult day care center for seniors. Transportation provided for participating residents living from Crawl Hill to Horseshoe Bay.
Age Concern
1 Burnaby Street, Hamilton. P. O. Box HM 2397, Hamilton HM JX, Bermuda. Email info@ageconcern.bm. Telephone (441) 238-7525. Fax (441) 238-7177. Bermuda charity # 137. Linda Smith, chair. Has more than 5,800 members. Claudette Fleming, executive director. Principal group in Bermuda working for the welfare and well-being of local senior citizens. Receives a small annual government grant (about $38K in 2017-2018). Has fought for local senior citizens to receive the same legal, medical, prescription, etc. protections and benefits in Bermuda as they receive in USA, Canada, UK, Europe, etc. Bermuda's seniors presently incur the world's highest cost of living and medical insurance costs, by a very wide margin.
Ageing and Disability Services
Formerly National Office for Seniors and Physically Challenged. Continental Building, on the corner of Church Street and Cedar Avenue, Hamilton. Or by Airmail at P. O. Box HM 1195, Hamilton HM EX, Bermuda.. Open 8:45 am to 5 pm Monday-Friday. Phone (441) 292-7802. Fax (441) 292-7681.Ministry of Health.
Amigos De Terciera Idade - Friends of Senior Citizens
Registered charity 577
Bermuda Alzheimer's Family Support Association
P. O. Box DV 114, Devonshire DV BX. Meets second Tuesday of each month, Continuous Care Unit Activities room, King Edward VII Memorial Hospital, 5:30 pm. Call Julie Kay Darrell at 238-2168.
Bermuda Amputee Support Group
80-100 known amputees, from 17-90 years old. Most are from diabetes. A few have bone tumors. They are in the Limb and Brace Unit of KEMH Physiotherapy. Established in 2002 by KEMH physiotherapist Carol Sawyer and social worker Paul Chan.
Bermuda Bereavement Association of Care Givers
P. O. Box DD 174, St. David's DD BX. Phone 297-0030
Bermuda Council on Aging (BCA)
Formed in late 2006 in response to a growing awareness that Bermuda's population is growing older,

with a mission to f

oster dialogue and collaborative action regarding Bermuda 's ageing population and its impact on our social and economic wellbeing. It is an association of key stakeholders that is representative of Government, the private sector, and the non-profit third sector. Marian Sherratt, executive director, email info@bdaca.com. Tries to bring together Government, private sector, the charities and community at large, to identify and help develop appropriate policies and programmes; research and report on key issues; and build community awareness of its ageing population. According to the 2000 Census, 11 percent of Bermuda's population is already older than 65, and the Department of Statistics estimates that this will double to 22 percent by 2030.
Bermuda Gerontological Society
A senior citizens group. Meets second Tuesday of each month at Peace Lutheran Church Hall, 5:30 pm.
Bermuda Red Cross
8 Berry Hill Road, Paget. P. O. Box HM 772, Hamilton HM CX, Bermuda. Administrative Office telephone 236-8253 or fax 236 8267. Since 1950. Blood Donor Center, hospital (441) 236 5067 (fax 236 2272). A volunteer organization, made up of public spirited individuals, many of them retired from regular jobs. Services to seniors and the disabled include hospital equipment rental, to help customers recuperate in their own homes.
Bermuda Senior Islanders Centre
RC 663. Admiralty House Building 0329, 24 Admiralty Lane, Pembroke HM 01. Phone 441-295-9094. Email seniorislanders@logic.bm. Website seniorislanders.bm. Housed at the western gate of Admiralty House, Pembroke.
Bermuda War Veterans Association
Registered charity 140. All surviving members are senior citizens
Communication for the Hearing Impaired
Telephone 292-7703.
Community Nursing Service
Bermuda Health Department. P. O. Box HM 1195, Hamilton HM EX.
Cornerstone
Phone 234-4022. 4 Oriel Lane, Scott's Hill Road, Sandys MA 04. Adult day care center for seniors and independent residential care.
Department of Health & Social Services
A Bermuda Government agency, in the Ministry of Health and Family Services. 7 Point Finger Road, Paget DV 04. Telephone (441) 236-0224 or fax (441) 236-3971
Friends of Lefroy House Association
Lefroy House, P. O. Box MA 118, Mangrove Bay, MA BX. Phone 234-0525 or 234-2152. Lefroy House near Dockyard is a home for seniors. Promotes the involvement of relatives and friends. Registered charity 393.
Golden Hour Club
For seniors, at Bermuda Red Cross, meetings twice a month, phone 236-8253.
Happy Seniors Club
A senior citizens group. Meets Tuesday, 11:30 to 3 pm, Hamilton Adventist Center. Call 292-0654 or 292-2160.
Island-wide Social Committee
A seniors group
King Edward VII Memorial Hospital (KEMH)
An associate member of the American Hospital Association. It is accredited every three years by the Canadian Council on Health Services Accreditation at FLR 4-1730, St. Laurent Boulevard, Ottawa, Ontario, Canada K1G 5LI, telephone (613) 738 3800.

For seniors, in the Continuing Care Unit, phone 236-2345 x 1377 or 1708, there is

Activities & day care
Dementia & Respite Care
Long Term and Young Disabled care
Palliative Care

Lady Cubitt Compassionate Association (LCCA)
International Center, Suite 211, Bermudiana Road, Hamilton. P. O. Box HM 64, Hamilton HM AX. Phone 292-1132 or fax 295- 7147. It relieves poverty, suffering and distress, gives help and advice and lends - on a repayment program - funds for senior citizens and others to go overseas for medical and surgical treatment when local employment via employers or family has ceased or is inadequate. Registered charity 087.
Meals on Wheels
103 South Road, Paget, PG 03. P. O. Box PG 312, Paget PG BX. Phone 236-1815. Fax 232-2070. It supplies nourishing lunchtime cooked meals 4 days a week for persons who for reasons of health cannot prepare meals for themselves, whether on release from hospital or on a longer term. Registered charity 109.
Project Action
Registered Charity 561. In Bermuda, free bus service for seniors in private and government-run homes. Also has a specially-equipped (for wheelchair and ambulatory disabled) bus, as a service to seniors and disabled - residents only, not visitors. P. O. Box FL 136, Flatts, FL BX.
The Residents' Family Council
Support for seniors who are residents of the Continuing Care Unit (CCU) at the King Edward VII Hospital and their families.
St. George's Joy Club
For senior citizens. First and third Wednesdays of each month. Meets at St. George's Community Centre, Old Military Road, near bus terminal, 1-3:30 pm. Call 297-1765 or 297-0913.
Seniors Active Club
A senior citizens group. Homestead Lane, Southampton SB 04.
Seniors Advisory Council
Government-appointed in March 2015 to better deal with concerns of seniors.
Senior Islanders Club
A senior citizens group. Meets Tuesdays. Craft classes and afternoon social at 1:30 pm. Bingo at 9 pm. Admiralty House, Spanish Point, Pembroke, call 295-9094
Senior Learners Club
A senior citizens group. P. O. Box PG 297, Paget PG BX
Seniors Learning Centre (SLC)
Held at the Bermuda College for many years now. Offers an extensive variety of daily classes for seniors, well-attended. Seniors can even audit classes at the College for $50 a semester. The SLC can be contacted at 239-4029 Mondays through Fridays between 9.30 a.m. and 2.00 p.m., or at 236-9000. The Co-ordinator is Dr. Janet Ferguson. See present course schedule at: http://www.bercol.bm/programmes/special/slc.aspx. Also, Seniors pay only $10 for classes offered by the Adult Community Centres.
Standing Medical Board
Pension and Gratuities (War Service) Act 1947. All surviving beneficiaries of such pensions are senior citizens.
Also


Last Updated: May 20, 2018
Multi-national © 2018 by Bermuda Online. All Rights Reserved