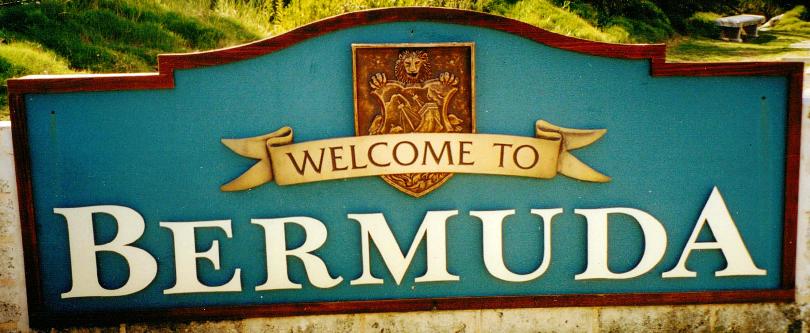 Click on graphic above to navigate the 165+ web files on this website, a regularly updated Gazetteer, an in-depth description of our island's internally self-governing British Overseas Territory 900 miles north of the Caribbean, 600 miles east of North Carolina, USA. With accommodation options, airlines, airport, actors, actresses, aviation, banks, beaches, Bermuda Dollar, Bermuda Government, Bermuda-incorporated businesses and companies including insurers and reinsurers, Bermudians, books and publications, bridges and causeway, charities, churches, citizenship by Status, City of Hamilton, commerce, communities, credit cards, cruise ships, cuisine, currency, disability accessibility, Devonshire Parish, districts, Dockyard, economy, education, employers, employment, environment, executorships, fauna, ferries, flora, former military bases, forts, gardens, geography, getting around, golf, guest houses, highways, history, historic properties, Hamilton, House of Assembly, housing, hotels, immigration, import duties, internet access, islands, laws, legal system and legislators, main roads, marriages, media, members of parliament, money, motor vehicles, municipalities, music and musicians, newcomers, newspaper, media, organizations, parks, parishes, Paget, Pembroke, performing artists, residents, pensions, political parties, postage stamps, public holidays, public transportation, railway trail, real estate, registries of aircraft and ships, religions, Royal Naval Dockyard, Sandys, senior citizens, Smith's, Somerset Village, Southampton, St. David's Island, St George's, Spanish Point, Spittal Pond, sports, taxes, telecommunications, time zone, traditions, tourism, Town of St. George, Tucker's Town, utilities, water sports, Warwick, weather, wildlife, work permits.

Bermuda's incredibly high Cost of Living
The most expensive place in the world in which to live, import, visit and work
By Keith Archibald Forbes (see About Us).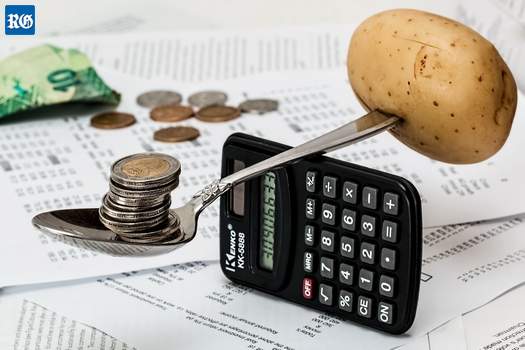 Preamble
The World Bank rates Bermuda as the five most affluent countries in the world. But Bermuda's cost of living is by far and away the highest in the world. Bermuda is the most expensive place in the world in which to live, visit as a tourist and work. Tourist boards and headhunters don't tell you this. Newcomers need to be forewarned, to enable them to negotiate more accurately with a prospective Bermuda employer for a realistic starting salary and benefits package. They should deal directly with a prospective employer instead of with a third-party agency or headhunter or recruiter. Bermuda's charms can be very attractive to those who can command appropriately high salaries to help offset the huge cost of living. But it is not for those who do not earn at least $160,000 a year. Overall, the cost of living in Bermuda overall is about three times more expensive than in the USA , at least 250% more than in Canada or the UK. Job seekers in Bermuda expect upward mobility, not reductions in quality of jobs or housing or transport and huge increases in other areas.
There is no official Cost of Living Index provided by the Bermuda Government (nor is there one in the USA). In Bermuda, the Consumer Price Index (CPI) program is the closest thing. It measures changes over time in what urban consumers pay for a basket of goods and services. According to the US Bureau of Labor Statistics (BLS), the CPI is the most widely used measure of inflation. The CPI frequently is called a cost-of-living index, but it differs in important ways from a complete cost-of-living measure. BLS has for some time used a cost-of-living framework in making practical decisions about questions that arise in constructing the CPI. A cost-of-living index is a conceptual measurement goal, not a straightforward alternative to the CPI. A cost-of-living index would measure changes over time in the amount that consumers need to spend to reach a certain utility level or standard of living. Both the CPI and a cost-of-living index would reflect changes in the prices of goods and services, such as food and clothing that are directly purchased in the marketplace; but a complete cost-of-living index would go beyond this to also take into account changes in other governmental or environmental factors that affect consumers' well-being. It is very difficult to determine the proper treatment of public goods, such as safety and education, and other broad concerns, such as health, water quality, and crime that would constitute a complete cost-of-living framework.
In Canada there is a website giving some details of Cost of Living there. See http://www.expatarrivals.com/canada/cost-of-living-in-canada.
What overseas sources say
Telegraph Newspaper of UK. See http://www.telegraph.co.uk/travel/maps-and-graphics/mapped-the-cheapest-and-most-expensive-countries-to-live-in/
Numbeo.com. See https://www.numbeo.com/cost-of-living/country_result.jsp?country=Bermuda. Gives a detailed analysis in leading areas.

Bermuda costs of living are 310% more those of the USA, 280% more than in Canada and 220% more than in the UK
Why? There are six main reasons:
Primarily because of massive Bermuda Government customs duties (import duties) averaging 36% or more of retail value on practically everything including all foods and fuels, payroll taxes that impact particularly heavily on labor-intensive industries, a significant food tax on all items made with sugar, more than 12% on the price of bread and pasta and related products and more than 7% on meat, fish, fruit and vegetables. Bermuda Government import duties are the government's second-highest source of revenue after its payroll taxes.

The Bermuda Government has a huge number, easily the highest in the world per capita, of elected members of Parliament, 36 in a total land area of only 21 square miles. They and their ensuing political baggage cost the local taxpayer hugely more per capita than in all other countries.

The Bermuda Government is Bermuda's biggest employer by a very wide margin, Bermuda has the highest number of civil servants in the world, per capita and is the single biggest contributor by an equally large margin to Bermuda's cost of living being the highest in the world for residents, business visitors, retirees, senior citizens and tourists by air and cruise ship.

Bermuda produces almost no foodstuffs or other consumer goods and is completely reliant on food being shipped in, mostly from the USA, usually weekly. One of the few things that isn't imported is the carrot. With Bermuda's small population of only 65,000 or so permanent residents, there are no decent economies of scale possible on all imports governed by Bermuda's high customs or import duties.

What reduces even more the lack of economies of scale is the fact that Bermudians only, not non-Bermudians or non-Bermudian businesses, are legally required under Bermuda law to control the entire local consumer marketplace. However, this should improve somewhat if/when there is relaxation of the 60/40 rule that has required Bermudians to have at least a 60% controlling interest in the owners, directors, administrators or managers, financial controllers and other officers and staff of any company or entity that is not an exempted company (that trades abroad but not in the Bermuda marketplace) and conducts any form of business in the Bermuda marketplace.

Bermuda's sugar tax 2018-2019, which raises the cost of food via this substantially higher government-imposed import duly tax on all products with a sugar content, is the latest concern.

Effective June 1, 2019, in an extraordinary, arbitrary government announcement, there will be significant changes (and financial increases) in how medical care will be administered in Bermuda.
After Bermuda - a British Overseas Territory - as the world's most expensive place in which to live and with the world's highest cost of living by a wide margin come Switzerland, The Bahamas, Norway and Iceland. The UK comes 12th, and the US 21st in places with the highest cost of living.

Bermuda Government tax increases in 2019, 2018 and 2017 have hugely increased cost of living
2019. September 12. A re-modeled healthcare system focused on outcomes, an independent education authority, moves to lower the cost of living and immigration policies to address the island's talent gap are among the proposals in an advisory group's plan for Bermuda's future. BermudaFirst revealed Future State Report, the second phase of its national socio-economic plan, in a press conference at the Bermuda Underwater Exploration Institute today. The group claims in the report, which was commissioned by David Burt, the Premier, that the priorities it identified "will enhance the lives of Bermudians and provide citizens with the tools and opportunity to realise their full potential". The report points out shortfalls, particularly in the island's education and healthcare systems, and spells out recommendations to address them. It also challenges Bermudians to show the courage in leadership and willingness to change that is necessary to meet the challenges the island faces. "If we are going to change Bermuda's trajectory, we will have to change our mindsets to deal with the social and economic realities of the 21st century: a shrinking and ageing population, an under performing education system and healthcare costs that are spiraling out of control," BermudaFirst states. BermudaFirst's roots in lie in a think tank led by reinsurance veteran Don Kramer, comprising business and political leaders and formed in 2009 with the aim of finding solutions to the island's economic challenges. The group was resurrected by the Bermuda Government in 2017, this time including no politicians and led by chairman Philip Butterfield, the former chief executive officer of HSBC Bank Bermuda. Other members represent sectors including business, charities, unions and education. The report identifies four global trends impacting life in Bermuda: rising inequalities, the rapid rate of technological change, tribalism and climate change. Action on education, healthcare and talent/immigration are seen as "critical priorities". BermudaFirst points out the underperformance of the public education system and that consequently "one glaring reality is the portion of our population that is unable to compete for existing job opportunities, much less present themselves as candidates for emerging 21st century work! If we fail to act decisively now, our passivity will be viewed as the most significant missed opportunity in the history of the island." It adds that the public education system "lacks accountability at all levels" and calls for an independent authority responsible for performance management of educators and a requirement that all teachers be internationally certified by an approved list of institutions. The group envisions a "world-class public education system that produces student outcomes where our children can successfully compete in the global marketplace". In healthcare, the report cites research showing that nearly 10 per cent of Bermudians have no healthcare insurance and that Bermudians who have jobs and health insurance spend 18 per cent of their income on healthcare. "The current health system is not sustainable from the perspective of cost, service provision or capacity," the report states. The report calls for changes leading to a patient-centric, outcome-based billing model focused on value rather than price, and including regulation of healthcare providers. "Bermuda's model of healthcare must evolve to focus more on outcomes and value and less on the perverse incentives tied to a system that revolves around reimbursement of service," the report states. "Any model that simply pays without due consideration of actual results leads to excessive utilization at an ever-escalating price." It calls for a national health education programme aimed at encouraging people to eat better and exercise more, to combat preventable, lifestyle-based diseases that generate a large portion of healthcare costs. Among its recommendations, BermudaFirst calls for reform of the Standard Health Benefit, the basis of how health insurance premiums are set. "Instead of SHB solely depending on a fee-for-service model, create a pooling system that aligns residents to insurance packages based on their income," the report proposes. "This model will require Government to regulate fees and insurers to establish set rates." SHB pricing should also be published, it adds. BermudaFirst believes its proposals would reduce healthcare expenditure by 10 to 15 per cent and result in a healthier population. BermudaFirst touches on the impact of demographic trends and projections that show the workforce will shrink as the non-working-age population grows. The report states: "It is also important to note that, if we fix the healthcare industry, but do not expand our population, Bermuda will continue to be challenged with higher than acceptable costs as there will simply not be the number of individuals across which to spread those costs." BermudaFirst would like to see a "a growing population with enhanced immigration policies that expand opportunities for Bermudians and make Bermuda a destination of choice for diverse talent who will be a productive part of our community". The report stated that "in the past, immigration policy and other means were used nefariously to maintain white numeric superiority", but that today's immigration policies had to be market-based and diverse. Some roles in the public and private sector had to be filled by those whose skills and expertise met global standards if the island wanted to remain competitive and innovative, BermudaFirst argued. This would inevitably sometimes necessitate bringing workers in from overseas. The group's top three recommendations for immigration reform that would produce "more jobs for Bermudians than the present immigration regime" are:
Aligning the Government's goals (eg GDP growth, attractive international business domicile, increased population) with immigration policies
Shifting the mindset of the Immigration Department so that it recognizes the needs of the business community, and the balance BermudaFirst is seeking to achieve
Resolving the issues associated with family and long-term residency.
BermudaFirst said another priority was lowering the cost of living, particularly by decreasing the costs of staple food items, energy, healthcare and rents. It suggested that the Government could help by reviewing tax policy as taxes contributed to the cost of items such as energy and food. Other priorities mentioned were moves to strengthen the island's charitable sector, the provision of affordable housing for at-risk populations, a better transportation system including public and private elements, amendment of the 60:40 rule to stimulate inward investment, implementation of a debt management programme to deal with the Bermuda's currently "unsustainable" debt level and the positioning of Bermuda as a "world leader in e-services by 2022". "Quick-win" recommendations include liberalizing ownership restrictions on commercial real estate to encourage a positive response to economic substance requirements and to stimulate urban renewal, allowing hotels to have a minibus licence, allowing the importation of second-hand electric cars and implementing a temporary hardship allowance for qualifying homeowners. Eight working groups and more than 90 people worked on the BermudaFirst project. "This is not the first time the people of our country have had to choose between making a major change or being left behind," BermudaFirst states. "We have successfully reinvented ourselves throughout our history. Now is the time to do the same."

2019. July 25. The high cost of living has driven people away from Bermuda, an Opposition senator reiterated yesterday. Dwayne Robinson claimed the expense of life on the island had contributed more to the population drain than the threat of gang violence. He added: "I'm concerned that the cost of living might become the elephant in the room." Mr Robinson was speaking after David Burt, the Premier, said gang violence and further education were responsible for the "prevalence" of young people moving overseas. The senator said the reaction he received to the Premier's views were that Mr Burt was "out of touch" and that many had left the island to find a more affordable place to live. Mr Robinson added: "I'm bringing this to the Chamber to urge our country's leader to focus on the issue vehemently. The main beast that most Bermudians fight on a daily basis is the cost of living." Anthony Richardson, the junior minister of home affairs and the Cabinet Office, as well as the chairman of the Cost of Living Commission, said the Government was determined to tackle the cost of living problem. Mr Richardson added: "The Premier speaks to me daily. There is definitely no question that he is focused on the cost of living and what we are doing to do about it." He said the high costs of rent, mortgages and loans were all a burden on the general public and that the cost of electricity has put pressure on businesses. He also highlighted Government's plan to introduce living- wage legislation. Mr Richardson added: "That will be part of the way by which we address some of the problems we have."

2019. January 22. New taxes (that could further increase the cost-of-living in Bermuda) could be in the pipeline for the 2019-20 Budget, the Minister of Finance said yesterday. Curtis Dickinson said in his pre-Budget report that possible taxes included one on homes where the main function was for rental to tourists or to employees in international business. Other proposals included a 5 per cent general services tax on goods and services and a 7.5 per cent tax on professional services. Mr Dickinson said: "This document will provide everyone with an opportunity to understand the focus on the next Budget and to allow us to hear from you, from the people of Bermuda, your thoughts and concerns." Mr Dickinson said that the Government's Budget process was "clear and transparent". He added: "Our pre-Budget report explains the factors driving the Government's fiscal policy decisions while giving everyone the opportunity to make their views known. We anticipate that this report will give the public a better understanding of our aims and objectives as well as encourage debate on the Budget strategy and how effectively it copes with current economic and social priorities." Mr Dickinson said that the Budget would be unveiled on February 22. The rental income tax would be applied as a percentage of the annual rental value of properties, although a proposed level was not suggested in the report. The document also outlined a general services tax of 5 per cent to be applied to "non-essential services, including catering, insurance, vehicle repairs, air tickets and so on". Bob Richards, Minister of Finance in the former One Bermuda Alliance government, proposed a 5 per cent general services tax in his 2016-17 Budget statement. A managed services tax of 7.5 per cent on "mostly professional services purchased from abroad" was also floated by Mr Dickinson. A withholding tax on island-generated dividends and interest, "substantial increases" in the foreign currency purchase tax and increases to financial services taxes, including bank and insurance fees, were also proposed. Changes to the payroll tax system "to make it somewhat more progressive, both at the company and the individual level" were also included in the report. Possible changes to customs duty were also highlighted in a bid to make "reductions in duties on food and clothing, and increases in alcohol duties". The bipartisan Tax Reform Commission tabled a report last November which proposed new taxes along with reforms to existing taxes. The commission's report predicted alterations could boost government revenues by $147 million over two to three years. Mr Dickinson said that a series of meetings would be held with members of the international business community, the Chamber of Commerce, local businesses and union leaders as part of a consultation period which will run to the end of the month. Members of the public can send their questions, comments and concerns to openbudget@gov.bm.

2019. Financial Services Tax Amendment 2019. Taxes on banks and some insurance premiums now brings in millions of dollars in extra revenue for the Government. Repercussions include the rise of car and bike insurance wll rise..

2019. New Legislation increased the cost to import alcohol and tobacco. The Customs Tariff Amendment (No 2) Act increases the cost of duty for a variety of alcohol and tobacco products. The cost to import beers, ciders or similar fermented beverages will rise from $1.26 per litre to $1.36, while the cost to import wines will rise from $5 to $6 per litre. The cost of loose tobacco is also set to rise with duty increasing from $300 per kilogram to $500 per kilogram. Duty for liquors such as rum, whisky and gin will increase under the legislation, which is intended to help the Government raise revenue.

2018. Mobile phone fees and the government authorization fee on the telecommunications industry increased to yield an extra $3.7 million. Fees for the most services provided to residents and businesses will be increased by 5 per cent, to yield $5 to $6 million.
2018. A new tax on commercial rents increased land tax rates by 5 per cent to yield an additional $15 million in land taxes.
2018. Duty on tobacco increased to reduce the inconsistency between duty rates on cigarettes and tobacco. Duty on wines were raised by 30 cents per litre.
Tax from taxi drivers has proved difficult to collect, yielding $350,000 last year when it should have been $1.2 million. An annual charge of $1,000 will therefore be introduced at the time of registration. This has an impact on taxi fares.
2018. March 16. Cost of Living Commission Amendment Act 2018. Changed the number of commission members from three to between seven and 12. The Premier and Minister of Finance said the additional members would help "formulate ideas and suggestions on how best to reduce the cost of living".

2018. February 2. Bermuda could address part of the problem of its high cost of living by creating a new watchdog to identify and clamp down on anti-competitive behavior. That is the view of local economist Robert Stubbs, whose latest research suggests that "uncompetitive practices may well be widespread in Bermuda today". Mr Stubbs believes that a competition authority — with powers to impose fines on offending businesses — could help to bring down costs that make Bermuda one of the world's most expensive places to live. He cites evidence that Bermuda has suffered from a longstanding issue of uncompetitive pricing, which in turn has an outsize impact on lower earners, in a 20-page article, entitled Toward an understanding of competitive markets: just why is Bermuda the most expensive place on Earth? He points to the UK's Competition and Markets Authority as an example of an active body that investigates a wide variety of industries for evidence of collusion. Mr Stubbs also highlights Jersey, which as had a competition authority since 2005 and now runs it in conjunction with Guernsey, as a small jurisdiction with a similar watchdog. "The harm inflicted by anti-competitive practices is substantial," Mr Stubbs wrote. "Estimates of price increases due to collusion typically fall between 20 per cent and 30 per cent. Not only does this have negative consequences for efficiency in harming productivity and growth in the economy as a whole, but income inequality is exacerbated as well as income is unjustly redistributed upwards. This occurs not only as the undue gains from collusion are usurped by owners of capital, but the industries most commonly afflicted by cartels are typically supplying the very goods occupying greater allocations of low-income household budgets." His research points to four particular sectors — electricity and water, motor vehicles sales and maintenance, retail and transport (including the growing storage industry) — where competition does not appear to be working as it should. In these sectors, he noted that total employment income had fallen between 2009 and 2016, while profits climbed sharply. He suggests that the Bermuda Monetary Authority, the financial-services regulator, has staff with the right skills and qualifications to run a competition watchdog. The benefits of such a body would come not only through enforcement action, but also through deterrence, he argues. However, Mr Stubbs cautions that the island's pricing problems are structural and go beyond what a competitive markets authority could resolve. He compares household spending data from 1974 to that of 2013, an exercise that shows how life has changed as much as it illustrates what has become more expensive. Housing, healthcare, education have all increased their shares of Bermuda's household expenditure over that four-decade period, as has entertainment and recreation. Mr Stubbs, who used to work as head of research at Bank of Bermuda, has produced several insights into the local economy in recent months. Among his conclusions are that 23 per cent of the island's population live in poverty and that Bermuda has suffered from an overemphasis on financial services in recent decades. The Progressive Labour Party government, which has changed the name of the Price Commission to the Cost of Living Commission, has declared its intention to reduce living costs. Mr Stubbs said he had shared his findings with senior government figures. "The work contains a lot of data and is a little longer than I would like as I thought it important to introduce people to the general methodology used in a competitive markets analysis and provide them with enough data from Bermuda's markets for people to be able to make an independent assessment of my conclusions," Mr Stubbs said. "I didn't want to present the tentative conclusions reached in my work without the reader being able to make an independent assessment of their validity."

2017. December 15. Senators agreed yesterday that importers of food and other goods should face fines of up to $5,000 if they fail to provide information to a new commission set up to look at their import costs and profit margins. The Upper Chamber approved the Price Commission Amendment Act 2017, which will see the Price Commission renamed the Cost of Living Commission and new members appointed. Junior government reform minister Vance Campbell said it was not the Government's intention to control prices because that would discourage importers from bringing in some products. Mr Campbell explained the aim of the legislation was to obtain information about import costs and profit margins. He said: "The commission will then process this information and make recommendations." Fines for failing to provide information will rise tenfold from $500 to $5,000 under the Act, with additional daily fines of $500. Government senator Jason Hayward said Bermuda had one of the highest costs of living in the world and it was at an "unsustainable level for many". He added: "Bermuda is becoming a difficult place to live for many."

2017. December 11. Importers of food and other goods will face fines of up to $5,000 if they fail to provide information to a new commission examining their costs and margins. The Cost of Living Commission, renamed from the Price Commission, will be established by legislation which passed through the House of Assembly in the early hours of Saturday. David Burt described the Cost of Living Amendment Act as "the first step in tackling the cost of living in order to improve the quality of life that this Government promised voters at the last General Election". The Premier and Minister of Finance added: "The number one concern we have on the doorstep clearly that I know that we all hear is the cost of living in Bermuda and how expensive it is to live in Bermuda. We do know that this is the most expensive country in the world to live in, as is given by international surveys and any government has a responsibility to tackle this issue. Of course, we are looking at it from both sides, looking at it from this side and we are also looking at it from the living-wage side." Mr Burt said the Government had no intention of controlling prices and that the commission would focus on getting information from importers of food and other goods about their import cost and margins. He added: "The commission intends to then process this information, and submit various reports containing its recommendations to the minister on approaches to contain the cost of certain goods." The Bill paves the way for higher fines for those who do not comply with information requests from the commission. Mr Burt said the penalty would increase from $500 to $5,000, with an additional daily fine of $500 in the case of non-compliance. Mr Burt added that Senator Anthony Richardson, who served on the last Price Control Commission, would chair the new commission and that they would get to work as soon as the Bill had passed. One Bermuda Alliance leader Jeanne Atherden said the change was a "very good idea". She hoped the commission could look at the cost of pharmaceutical drugs, which "had played a very significant part of the expenditure of the Bermuda resident". Progressive Labour Party backbencher Rolfe Commissiong was happy the Premier and the PLP government had moved in this direction. But he said that the Bill was "just one piece" and pointed to the work on the living wage and the Tax Commission, which is looking at comprehensive tax reform. Mr Commissiong added: "I think we all want to see us move from a status quo which is no longer serving Bermudians, at least not enough Bermudians, to an era where we can have a greater degree of social equilibrium and bring those persons who need the most help in society, to a point where we can again foster a greater degree of social cohesion and social harmony." Grant Gibbons, the shadow economic development minister, said the change was "nothing new under the sun", with the Cost of Living Commission mirroring the original purpose of the Price Commission, set up under the former United Bermuda Party administration.
2017. November 30. David Burt, the Bermuda Premier, said he will to cut the cost of living in Bermuda through "additional competition". Mr Burt also announced plans for a new Cost of Living Commission at a reception for Bermudians in the UK on Monday. He said: "For some time in Bermuda we have been very protective in our mindset and I think that we have to be a little less protective and explore how to make things more efficient." He added: "If we have more competition, we have more efficiency and that means the prices will come down". Mr Burt tabled amendments to the Price Commission Act last Friday to change the body's name to the Cost of Living Commission and increase the fines it can hand out. Mr Burt discussed the problem of high food prices and quoted a conversation with the head of "one of the big supermarkets", who claimed she could lower prices by 15 to 20 per cent the next day if they cut out the middleman. Mr Burt said: "People say that might destroy employment opportunities throughout the economy. But you also have to examine the additional spending that might create inside the economy which we can have in other types of places." The Premier also encouraged Bermudian students to return to the island after graduation and work experience. He said: "One of the best ways to make Bermuda more affordable to live in is, surprisingly, to get more Bermudians living and working in Bermuda. The more people living and working in Bermuda, the more customers you have but also more ability to spread fixed expenses across a greater number of people." Mr Burt also discussed the island's economic future and said the Government had worked hard to uphold Bermuda's "sterling reputation" by continuing to be a "leader in tax transparency". He dismissed bids to label the island as a tax haven in the wake of the Paradise Papers — millions of files hacked from international law firm Appleby. Mr Burt defended the island and said Bermuda was the opposite of "non-co-operative tax jurisdictions". He added: "We are leading in the international requirements, we have automatic exchange of information, we are doing everything that is a requirement for international standing. You can't hide your money in Bermuda. The money that comes to Bermuda is often taxed on its way to Bermuda and on its way out." Katiyah Fubler, 21, said Mr Burt's speech went "really well". Ms Fubler, who will finish her master of science degree in clinical biochemistry next year, said she hoped to get a job in Britain. She added: "I will need experience. I think that's another problem with Bermuda. I don't think we have enough opportunities for people to come back." A Sandys woman visiting her student daughter in London said she was optimistic after she heard the Premier's speech. She added: "I'm hopeful that in due course we can see a positive move towards things like healthcare and affordable rents, so that we can pay for rent using our pension. Those sorts of things are what we are looking forward to in the future."
Amendments to the Price Commission Act would give the commission greater teeth — and a new name. The Price Commission Amendment Act, tabled in the House of Assembly on Friday, would increase the cost of fines included in the 1974 Act tenfold. Under the legislation, businesses can be ordered to provide the commission with information and documentation, along with keeping specified records. According to the 1974 Act, businesses who fail to comply to such a notice could face a $500 fine. However, if the amendment is approved, the maximum fine would be increased to $5,000, with a default further $500 fine every day that the noncompliance continues. The amendment similarly increases the fine for anyone who refuses to give evidence under oath to the commission upon request. The original Act however adds that a person will not be punished for refusing to answer any question or provide any document which he would not be required to answer or produce before a court in Bermuda. The amendment would also change the name of the commission to the Cost of Living Commission. The explanatory memorandum says: "The change in the title of the Act and the title of the commission is necessitated by the fact that matters of price control are to a greater extent now being dealt with by the Regulatory Authority. The commission's main objective is now focused on matters of cost of living." The memorandum also says that an updated to the fines included in the Act is overdue, as they have not been changed in more than 40 years.
2017. March 6. Bermuda has again topped an international list of most expensive places to live. In an article by the UK newspaper The Independent , Bermuda came first in a list of the 21 most expensive places in the world, beating New York, Switzerland and Hong Kong. "The Atlantic Ocean tax haven of Bermuda is officially the most expensive nation on earth, with the country's capital Hamilton also the most expensive individual city on the planet," the article stated. The list is based on assessments by MoveHub, which analyses price of groceries, transport, bills, restaurants and how much renting somewhere to live is. Using an index in which New York — a notoriously expensive city — is scored at 100, Bermuda was scored at 126.34. Comparatively, Switzerland topped European destinations with 90.68, while Hong Kong was the most expensive destination in Asia scoring 81.93. Also see https://www.numbeo.com/cost-of-living/rankings_current.jsp.
2016. December 29. Bermuda's capital has topped the list of most expensive cities to live, by crowd sourced global database numbeo.com. The website thecrazytourist.com, founded by a former Google software engineer, ranked the top 20 most expensive cities with Hamilton's cost of living listed as $4,769 — $157 more expensive than the second most expensive San Francisco [$4,612]. Next came New York [$4,207], Geneva [$3,314] and Hong Kong [$3,244]. Tokyo was at number 20 at $2,208. Bermuda towered above the other cities in terms of the price paid for high speed internet access at $140 compared to the next most expensive — Geneva at $57.10. According to the data, collected through user submissions, rent swallowed up the lion's share of costs at 61.6 per cent, restaurant food took up 12.7 per cent while eating at home took up 10.7 per cent. Breaking down the costs of goods, Hamilton sold the most expensive beer at $9 with the next most expensive hailing from Geneva at $6.86. There was no specification on how much beer that would buy as was the case with milk where in Hamilton it was listed as being $16.40 for the same amount for $4.49 in San Francisco. Accompanying the figures, an article on thecrazytourist.com read: "Luckily, almost anywhere you go, the cost of a beer hovers around $6, so if you're left reeling after spending all that money, you can take the edge off with a pint. Hamilton is the exception; at $9 a beer, you'll need a few more to forget about the damage to your wallet."

2019 alone caused by Bermuda Government increased COL:
$300 annual increase of land tax
$1,800 annual increase of cost of health insurance (increase of $150 average per month)
$480 annual increase of prescription drugs converted to over the counter and no longer covered by insurance
$8.39 increase of licensing a 150cc bike
$36.58 increase of licensing a Class D car
Total: $2,624.97 just for these five items

Hugely expensive by international standards, equivalent to those in downtown New York, London and Paris. Buying. In Bermuda, non-Bermudians may buy only one of the most expensive homes. Annual Property taxes for non-Bermudians are the highest in the world, sometimes in excess of $80,000 pa, compared to £1,600 sterling in central London, England.
Renting. Excluding utilities. At least three times more to rent a house or apartment or condominium in Bermuda than in most of the USA, Canada and UK. The average 2017 Bermuda rental price of a one-bedroom property is $2,389, a two-bedroom $3,551 and a three-bedroom $5,403, compared to £500 to £800 a month outside of central London (anywhere in the London suburbs).. Note that average price is usually without a beach nearby or view or pool. Expect to pay appreciably more to live in one of the choice modern apartment blocks in or near the City of Hamilton, or in an apartment or house near a beach or with nice sea view and pool access. Some newcomers receive a housing allowance from their employers. Better employers, usually international not local, now do this routinely.. There is always interest in the $4,000 monthly and below market but these apartments are not usually in the desirable near-Hamilton or in the city area. Newcomers are advised not to pay any more than 28% of their salary on accommodation if they do not receive a partially compensatory housing allowance. Utilities are always extra unless specified in a written rental agreement. Accommodation costs can be much less onerous if employer offers a housing allowance. Many Bermuda-based international employers now do this routinely for their imported staff.
Apartment or house rental agreements. Standard monthly rental agreements - not leases - can be purchased but they should be viewed carefully before they are signed by a tenant and landlord. Most monthly rental agreements will stipulate that tenants, not landlords, are responsible for all periodic internal painting and upkeep but landlords will do external maintenance and upkeep..
Things newcomers should always confirm include:
If a standard rental agreement does not say that the tenant can park his or her own car on the premises, this should be negotiated by both tenant and landlord. Avoid renting premises where this is not offered. It could mean that either that the apartment is not legally registered as a separate apartment - in which case, you cannot legally have a car on the property - or that the landlord has assigned the property to another person (not his tenant) to keep a car there, at your expense.
Whether the premises are electrically modern-wired and fit for purpose for both normal domestic use and for telecommunications. Can you plug in to a wall outlet a cable television in a bedroom, living room and kitchen? Can you move a regular telephone anywhere? Can you get high-speed Broadband (DSL) Internet service?
Is the hot water heater recent or old? Will the landlord pay for repairs or replacements of an older unit? A plumber can take over two weeks to come. Not checking these matters may be both costly and involve a considerable wait and stress for repairs or service.
Noise. Stress to your landlord you want peace and quiet, not noise from neighbors whose indoor or outdoor parties involve amplified music at a high volume level. You will want your windows open from time to time.
Home and Household insurance is very high. Only local majority-Bermudian-owned insurers can be used. For example, a small (1250 square feet) 2-bbedroom detached cottage in Paget costs $3200 a year with Argus, compared to a 3 bedroom 1,750 square foot detached bungalow in the UK that costs £120 sterling. Average home insurance costs, huge by UK standards, are just for the building, not the real estate or contents which are extra. All home insurance must by law be with a reputable local insurer. Insurance should always include hurricane and windstorm protection. Most working non-Bermudian professional newcomers won't own their Bermuda homes but rent them so may need only contents insurance. The cost of this should be ascertained and compared with their costs back home.
Real Estate taxes. For mid-priced Bermudian-owned and occupied homes, land valuation taxes - similar to property taxes in the USA or council taxes in the UK are moderate. But homes in Bermuda owned by non-Bermudians pay the highest ;and valuation taxes anywhere in the world, by a very large margin. (For an example of merely one comparison, a £10 million lavish home in central London pays under £1,500 a year in council or property tax). Often passed on by homeowners to renters.

Alcoholic beverages
About 2-3 times the costs in London or New York. There are no locally made alcoholic drinks. All (including rum) are imported.

Air Conditioning
About 2-3 times the costs in London or New York. Essential in Bermuda from May to October to live comfortably at home or in the office.

Automobile and moped/scooter Insurance
About 2-3 times the costs in London or New York. Actual premiums can vary wildly. Only a Bermudian insurance company can insure a vehicle used locally.

Automobile annual licensing
10 or more times the costs in London or New York. Highest in the world by a very wide margin for private cars. One of the biggest single contributors to Bermuda's international reputation as the world's most expensive place in which to live, visit and work. For more information see under "Annual Vehicle License Fees" in http://www.gov.bm/portal/server.pt?open=512&objID=253&&PageID=477&mode=2&in_hi_userid=2&cached=true. Unlike in the UK, in Bermuda new smaller environmentally-friendly cars do not have free annual licensing. Also, in Bermuda only one car per household is allowed. Tourists may only rent tiny 2-seater electric cars. Visitors who have driver's licenses in their home countries cannot use them in Bermuda to drive cars belonging to their Bermuda-based relatives or friends. Nor is car leasing allowed.

Boats
About 2-3 times the costs in London or New York. Also, boats have a significant government import duty. See under "Boats" in Watersports.

Cable and satellite TV
About 2-3 times the costs in London or New York.

Cellphone (Mobile phone in UK)
About 10 times more than the cost in London or New York. 10GB of 4G mobile service per month is around $20 but in Bermuda can be $200 per month.

Child support and welfare
About 2-3 times the costs in London or New York. Bermuda, despite being nominally British, does not offer any UK-like child birth and/or child-support payments to parents. Non-Bermudians are never eligible.

Cigarettes and tobacco products
About 2-3 times the costs in New York. Cartons of cigarettes are well over $100. The Bermuda Government's import duty alone on them is over $44 a carton. Cigars are very expensive.

Clothing
About 2-3 times the costs in London or New York.

About 2-3 times the costs in London or New York for private School fees. Government schools (public schools) are free to Bermudians and some non-nationals if they accept the multi-racial conditions and generally a lower standard. There is a community college that is not free. It awards associate degrees. There are no Bermuda-based universities. Most Bermudian and non-Bermudian residents send their children to universities in the USA, or Canada or the UK, in that order of overall preference.

Electricity and LP Gas
About 3 times the costs in USA or Canada or twice the cost of in UK. The average USA 2020 nation-wide price is US$ 0.12 cents per kilowatt-hour, with a typical U.S. household of three persons using about 908 kWh a month of electricity. LP gas per cylinder is about 4 times the US price.

Food & liquor shopping
About 2-3 times the costs in London or New York.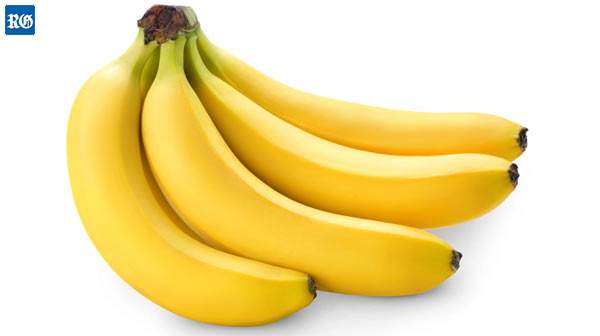 In 2020 a kilo of imported bananas - the bunch above - now costs over $5.50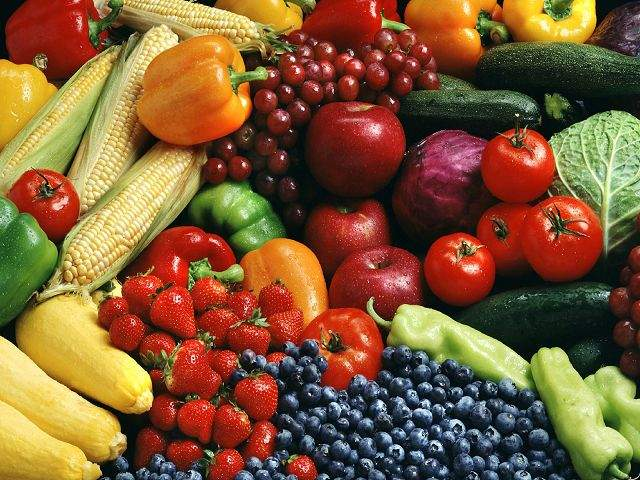 Furniture & Appliances
About 2-3 times the costs in London or New York. Everything is imported and subject to government import duties.

Gasoline and diesel for private cars
About 3 times the costs in New York, twice the cost of Canada and somewhat more than in the UK. In May 2020 unleaded gas in Bermuda was $9.80 per gallon.

Government and legislative size
About 10 times more expensive than in USA. Bermuda has 36 paid Members of Parliament and 11 Senators in its 21 square miles.

Government (customs) import duties
About 2-3 times the costs in London or New York. 99% of all Bermuda's foods, goods and other consumer products are imported. Import duties are the second-biggest cause of Government income after payroll taxes taxes.
Returning Bermudians, residents and visitors should expect to pay customs or import duties on purchases overseas at a much higher rate - about 300 to 500 percent higher overall - than in the USA, Canada and United Kingdom. Here, your duty-free allowance is only US or BDA $200 (it used to be $400 until the mid 1990s) per person per month. It is by far the least generous place in the Northern and Eastern hemispheres in terms of import duty allowances. Even in Jamaica it is $500 If you acquire and import goods of a greater value, the great majority of tourists and locals pay about 35 percent of the receipted or Bermuda Customs assessed value of what you bring back. Newcomers should expect to pay this too. In UK, USA, Canada, Australia, New Zealand, newcomers are usually exempt from Customs Duties on what they arrive with and ship in. But not in Bermuda. For example, if you are Canadian, a stay in Bermuda or elsewhere entitles you to up to a Canadian $ 700 allowance. If you're from the USA and have been in Bermuda for at least 48 hours, you're entitled to a duty free exemption of $800 per person on returning home. Additionally, gifts under $50 in value may be sent home, to people other than to yourself, every 24 hours, duty free. And antiques (over 100 years old), prints, maps, coins and stamps are all duty free. Duty free allowances and exemptions don't prohibit you from buying more. Nationals of EEC countries visiting another EEC country and returning to their own have a very generous duty-free allowance. When duties apply in your own country on goods purchased in Bermuda, you'll often find them very reasonable.
Residents who send away for (import) any goods may to pay a substantial customs duty, even on samples.

Costs are enormous, highest in the world by far, even higher than in USA, especially since June 1,2019 when the Bermuda Government raised them significantly to make them even more expensive. Figure on at $1500 a month per adult. Elderly couples easily pay over $4,000 a month. In comparison, an elderly couple in the UK pay nothing with the National Health Service. (Bermuda has no equivalent of the UK's or Canada's National Health Service and unlike the UK does not offer free doctor's visits, free hospitalization, free surgery, free prescriptions for the over and under 65s). Nor does it have any equivalent of US Medicare or Medicaid or Affordable Care Act. Local taxpayers pay not just once but several times for healthcare, namely (a) for the rebuild of the King Edward VII Memorial Hospital; (b) the operational costs of the Bermuda Government's Ministry of Health; (c) for employer/employee health and hospital insurance. Only local majority-Bermudian-owned insurers can be used. Bermuda, despite being nominally British, follows the American pattern of charging for general healthcare, general practitioner consultation rates, healthcare/medical insurance, hospitals private ward daily rate and medications. There are separate charges for dentists.

Costs are enormous, now higher than in USA.

Hotels
Bermuda cost is the most expensive in the world by far. Year-round average daily rates with cooked breakfast, in US$, compared to other countries. Source: 2016 Trip Advisor.
| | |
| --- | --- |
| Place | January to December 31 2016 |
| * 1. Bermuda (island-wide) | $347.00 |
| ** 2. Moscow | $317.00 |
| ** 3. Rome | $294.00 |
| ** 5. Paris | $264.00 |
| ** 6. New York | $263.00 |
| ** 7. Milan | $255.00 |
| ** 8. London | $250.00 |
| ** 9. Geneva | $245.00 |
| ** 10. Athens | $242.00 |
| ** 11.Stockholm | $241.00 |

International investments bought locally
What will cost you $8 per trade in the USA, or via an overseas online investment broker, will be about US $29.95 if bought in Bermuda, one of the accurate reflections of the differences in the cost of living.

About three times more than in USA or UK or Canada for equivalent Broadband upload and download speed.

Land Taxes (property taxes)
Also see under Property Taxes. Highest in the world, especially after July 1, 2019. A multi-million dollar Bermuda home could pay annual land tax of well over $80,000 a year. In comparison, a similar property in the most expensive part of London, England, would pay in equivalent London Council Tax less than $5,000 a year.
2019. August 15. Massive increases of up to $880 in six-month land tax bills have left seniors worried over how they will make ends meet. Seniors were shocked when they got their invoices which were much higher than six months ago. One homeowner told The Royal Gazette: "We opened up our land tax bill and noticed that it had gone up significantly. When I looked back at the last bill I saw it had gone up $887.50. We are over 65, way over, we do get $900 exemption but the increase has basically wiped out the exemption." She added: "The Government needs to rethink this latest insult to the people of Bermuda." The woman explained that she and her husband, of Devonshire, had earlier owned retail businesses in Hamilton and had always hired Bermudians. She said: "We have saved for our retirement and live on a very fixed income, just getting by, in this very expensive country." The 76-year-old added: "We've done everything right, and now this. I have not taken anything from Government, ever." Curtis Dickinson, the Minister of Finance, announced an annual $300 base charge on all homes in the 2019-20 Budget in February. The changes to land taxes, which are determined by annual rental values, also included zero rates on properties with ARVs up to $22,000. Fees on homes with ARVs between $44,001 and $90,000 jumped from 12 per cent to 17 per cent, and those in the next bracket, up to $120,000, increased from 25 per cent to 30 per cent when the new rates came into effect at the start of last month. Mr Dickinson said seniors would continue to get an exemption on properties with an ARV of $45,500 or less. The woman explained that the couple had earlier paid $2,130 in land tax on their home, which has an ARV of $81,000, and the most recent bill was for $3,017.50. She said: "We could barely pay the $2,000 and now we're being asked to pay $3,000, how can someone on a fixed income afford that?" Her husband added: "The biggest problem with Bermuda right now is there's not enough people to pay taxes and keep the country running, everybody's got to pay more. We don't have a problem with that, but I think they have to treat the seniors a little better." Another woman said she was alarmed by the $150 surcharge on each of the four rental properties connected to her home. The 68-year-old, from Hamilton Parish, said she benefited from land tax relief on the apartment she lives in through the seniors' exemption. But she said she covered the land taxes on her rented properties, only two of which are occupied, and that she tried to keep rents low in fairness to the tenants. The homeowner said: "As a black person, when you retire, real estate is the thing to have because you've got an income, you can't live off the government pension, you save your money and you buy property. All my apartments rent for less than $2,000 because I try not to overcharge people but I still have to pay house insurance, land tax and things ... me and my husband won't have enough money to live off. I know they say you can pass the land tax off to the tenants so now I'm wondering if I should go to rent control, get all my rents raised and pass all this money off to the tenants, which is unfair to them as well." Age Concern Bermuda said that an explanation was needed for the $150 surcharge included in the latest bills and that better communication from the Government would have helped homeowners to plan their finances. Claudette Fleming, the organisation's executive director, said a member alerted the organisation yesterday to the surcharge" which had "no definition or description" but appeared to be attached to the senior's rental unit. She added she had contacted the finance ministry to ask for more information on the reason for the extra charge, but had yet to get a reply. Dr Fleming said: "The senior in question, also called the land tax department and they were unable to explain the nature of the surcharge." A government spokeswoman confirmed that the $150 was the half-yearly installment of the $300 base charge introduced by Mr Dickinson in his Budget earlier this year. Dr Fleming added: "The devil is always in the details. There should be a description of the charge on the demand notice and a related communications plan to ensure that seniors in particular understand how the tax will be practically administered. In addition, language should be clear and consistent, for example 'base charge' is identified in the minister's statement but the language 'surcharge' is used on the demand notice or invoice. Most of us won't have connected the two, that is if we even recalled what the minister said way back in February. Mr Dickinson said in February that land tax was expected to raise $85.4 million in this financial year. Tax rates on homes with an ARV of between $22,001 and $44,000 remained unchanged and owners of properties with ARVs of more than $120,000 saw the rates rise from 47 to 50 per cent.
2018. March 21. The Land Tax Amendment Act 2019, if passed by the Senate, will come into effect on July 1, 2019. This new legislation will see properties charged taxes based on the annual rental value. Properties are classified into seven groups, called bands, and taxed accordingly. All properties will be charged a base rate of $300. Units that are private dwellings with a valuation of over $22,000 will pay the base rate of $300 in addition to the yearly percentage tax for the band of property. All properties under $22,000 will pay only the base rate of $300. Wayne Furbert, the Junior Minister of Finance, said Bermudians who are 65 years and older who own and occupy a private dwelling are exempted from tax on the first $45,400 of the annual rental value. He added: "The reality is to maintain Government service at a reasonable level and to avoid financial failure, the Government needs to increase revenue." The new legislation also included increased tax on commercial properties from 7 to 9.5 per cent and on tourist properties from 7 per cent to 8 per cent. Mr Furbert said: "The primary purpose of this Bill is to amend the land tax rates to ensure additional revenue to the Government so that Government can continue to do the work that the people elected us to do." Patricia Gordon-Pamplin, the shadow health minister, said although it was the Government's responsibility to provide services, it was also duty-bound to cut costs. She added that cuts in spending could be made without putting people out of jobs. Ms Gordon-Pamplin warned that the cost increase on commercial owners could be passed on to tenants and the public. She added that some of the increased taxes and fees appeared small, but it all added up and could put extra pressure on struggling Bermudians. The Dental Practitioners Amendment Act 2019 was also passed on Monday. The Dental Practitioners Amendment Bill will require dentists to have indemnity insurance in order to register as a dental practitioner. It will also give the Bermuda Dental Board power to impose additional registration requirements for some procedures when it thought it was needed to protect the health of patients.

Legal costs
World's highest, averaging in Bermuda about $860 an hour. Bermuda's most affluent residents are lawyers. In Bermuda, you need a lawyer to form a company.

Miscellaneous costs
About 3 times the costs in New York, twice the cost of Canada and somewhat more than in the UK, in particular for items such as dry cleaning, general goods, general services, linen, magazines, maid service, newspapers, office supplies, postage stamps and stationery.

Personal Care
About 3 times the costs in New York, twice the cost of Canada and somewhat more than in the UK. In particular for cosmetics, hair care, moisturizer, diapers (nappies), pain relief tablets, shampoo, soap, sun block, toilet paper and toothpaste.

Police
In 2019 there were 478 full-time police in Bermuda's 21 square miles, about 22 per square mile, for its resident population of less than 70,000 people and about 650, 000 annual visitors.

Poverty indices
It is significant, when considering costs of living overall, to compare the financial definitions of poverty existing between Bermuda and the USA. In Bermuda, the poverty line has been established as an income of less than $27,000 per annum for a single person and $76,000 for a two-parent family with two children under 16. Compare this with the 2020 Poverty Guidelines for the 48 Contiguous States and the District of Columbia shown below.
Persons in family
Poverty guideline
1
$10,830
2
14,570
3
18,310
4
22,050
5
25,790
6
29,530
7
33,270
8
37,010
For families with more than 8 persons, add $3,740 for each additional person.

Property Taxes
(In Bermuda, Land Valuation Taxes). Non-Bermudian residents who are property owners will find that these can be up to 500% or more higher than in all other overseas jurisdictions. For example, a UK £ 2 million or any figure higher or far higher home in central London, England or the UK provinces and with lots of land and any number of outbuildings will incur a "Council Tax" (property tax) of Band H or about sterling £3,500 or $ US/Bermuda 5,000 a year. But in Bermuda, a substantial multi-million $ property can have a $90,000 annual Land Valuation Tax.
Additionally, non-Bermudian newcomers buying property in Bermuda need to pay a licence fee to the Bermuda Government that can be 20% of the purchase price, the highest such fee in the world imposed by any government. If a single family home is bought, for $3,5 million or higher, the licence fee will be enormous, 20% of that.

Public transport
About 2-3 times the costs in London or New York. By bus or ferry. Commuter buses are invariably crowded, especially at peak rush hour times and, in the case of ferries, when cruise ships are visiting.

Recreation and Culture
About 3 times the costs in New York, twice the cost of Canada and somewhat more than in the UK. In particular for books, camera, cinema tickets, fitness/health club membership, sports goods and movie house (cinema) tickets.

Restaurants
About 2-3 times the costs in London or New York.

Salaries and earnings
Senior executives of insurance companies can earn millions of dollars annually, plus have stock and other bonuses and benefits galore.
The average starting salaries in a Bermuda-based but international or exempted company - for middle management positions - is at least BDA or USA$150,000 a year, gross. Those concerned will be appropriately degreed and professionally accredited.
For those in less senior positions, BDA or US$88,350 a year is the minimum basic salary figure recommended, below which it may not be practical to relocate to Bermuda for the period of the Work Permit. Some serious thought should be given by expatriates on whether or not it is feasible to come. For example, a professionally qualified person who is 33 years old, earns 45,000 pounds sterling a year in the United Kingdom and pays only 500 pounds a month for a 2-bedroom flat, may not find it practical to relocate to Bermuda.

Bermudians and residents once over 65 years old are the most likely to be deeply affected by cost-of-living increases. Most public-sector and private-sector employers expect their employees to retire then. Thus they have to discontinue their present 50% or-more employer-provided health and hospitalization coverage and either seek alternative employment if they can find it or begin paying it 100% themselves, without any employer-provided subsidy, for a lower quality and more restricted private individual medical and hospitalization plan.

Stamp Duty
Highest in the world by a very large margin. especially since 1 April 2019. Approximately $34,000 would be payable on the purchase of a residential property for the sum of $1 million.
2019. March 20. Stamp duty payable on lease agreements is set to rise sharply if legislation passed by the House of Assembly, and currently before the Senate, comes into force. Under current legislation, a flat stamp duty fee is based on the monthly rent of the property in question. The maximum fee payable is $400, which is due on a property that attracts a monthly rent of $5,000 or more. Properties with lower monthly rents attract lower flat fees. However, the Stamp Duties Amendment Act 2019 has introduced a new fee schedule that is based on a percentage of the aggregate rent payable under the lease. The stamp duty payable is 1 per cent of the aggregate rent payable for the first three years of a lease, and 0.5 per cent of the aggregate rent payable for any additional period beyond three years. For a one-year lease on a property attracting a monthly rent of $5,000, the new fee would be $600, an increase of $200 over current rates. A three-year lease on the same property would attract stamp duty of $1,800, a rise of some $1,400 over current rates. Sharp increases materialise in the case of multiyear leases of larger spaces such as commercial property. A commercial lease of 5,000 sq ft of space at the typical rate of $40 per square foot per year over three years, would result in stamp duty of $6,000, a $5,600 increase on the current flat fee of $400. A 10-year lease on the same property would result in stamp duty of $13,000, an increase of $12,600 over the current rate. Stamp duty must be paid within 30 days of the execution of a lease. The amending legislation was passed by the House of Assembly on March 15. It gets a second reading in the Senate today. Provided it is passed by the Senate, the amending legislation — and the new stamp duty rates therein — will become effective on April 1, the legislation says. Speaking on the condition of anonymity, a leading property lawyer said: "It is a dramatic increase — that is agreed — but the need for a change in the stamp duty rates payable on leases has long been acknowledged. It seems a bit ridiculous that a lease granted for five years, or even 100 years, at a rent of $1 million per annum should be stamped at the rate of $400. Increases probably ought to have been implemented some time ago. No doubt, the increase will cause a stir, but the schedule of fees has been crying out for some form of revisit for many years. Maybe Government has gone too far in the eyes of some people, and maybe not in the eyes of others, but stamp duty at the rate of $400 for $1m or $2m in rent is somewhat lower than it should be." The lawyer pointed out that stamp duty of approximately $34,000 would be payable on the purchase of a residential property for the sum of $1 million. Even so, the lawyer said, the increase in rates will be a shock to commercial landlords. "The other side of the argument is that commercial landlords have come to expect stamp duty rates to be maintained at a certain level and if they are operating on the basis of tight financial margins, a sudden increase of this nature could have a material (negative) impact on them," the lawyer said. "Taking this new approach in a phased way may have been a better idea. If it had been done 10 or 15 years ago, when it was first discussed, perhaps there could have been steady increases over time." The lawyer identified a flaw in the proposed legislation. "The way the new rates are framed, prevents one from calculating the stamp duty that will need to be paid on leases that include open market and consumer price index based rent review provisions," the lawyer said. "In such cases, you won't know what the stamp duty should be because it's not determinable. You will have no choice but to send it to the Tax Commissioner's Office for adjudication, or to determine the stamp duty that should be paid."



Authored, researched, compiled and website-managed by Keith A. Forbes.
Multi-national © 2020. All Rights Reserved