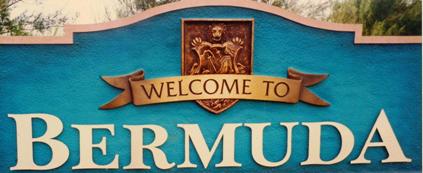 165+ web files, a regularly updated Gazetteer, overall an in-depth description of our island's internally self-governing British Overseas Territory 900 miles north of the Caribbean, 600 miles east of North Carolina, USA. With accommodation options, airlines, airport, actors, actresses, aviation, banks, beaches, Bermuda Dollar, Bermuda Government, Bermuda-incorporated businesses and companies including insurers and reinsurers, Bermudians, books and publications, bridges and causeway, charities, churches, citizenship by Status, City of Hamilton, commerce, communities, credit cards, cruise ships, cuisine, currency, disability accessibility, Devonshire Parish, districts, Dockyard, economy, education, employers, employment, environment, executorships, fauna, ferries, flora, former military bases, forts, gardens, geography, getting around, golf, guest houses, highways, history, historic properties, Hamilton, House of Assembly, housing, hotels, immigration, import duties, internet access, islands, laws, legal system and legislators, main roads, marriages, media, members of parliament, money, motor vehicles, municipalities, music and musicians, newcomers, newspaper, media, organizations, parks, parishes, Paget, Pembroke, performing artists, residents, pensions, political parties, postage stamps, public holidays, public transportation, railway trail, real estate, registries of aircraft and ships, religions, Royal Naval Dockyard, Sandys, senior citizens, Smith's, Somerset Village, Southampton, St. David's Island, St George's, Spanish Point, Spittal Pond, sports, taxes, telecommunications, time zone, traditions, tourism, Town of St. George, Tucker's Town, utilities, water sports, Warwick, weather, wildlife, work permits.

Bermuda's Internet Access costs for residents and visitors
High speed Broadband is available but very costly compared to USA, Canada, UK and Europe

By Keith Archibald Forbes (see About Us) exclusively for Bermuda Online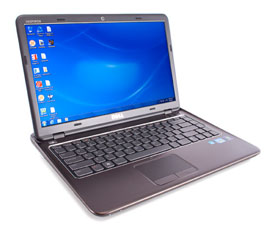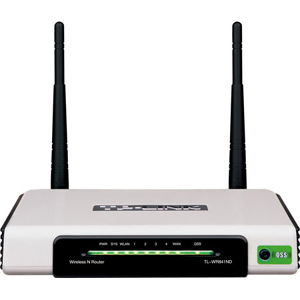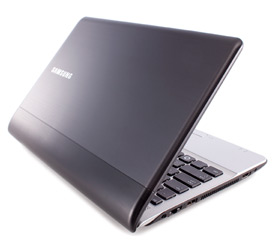 For local residents and visitors arriving by air
2020. March 3. Bermuda is the 17th most expensive place in the world for broadband internet service, according to a survey of 206 countries. This is based on the average cost of a fixed-line broadband package, at $129.98, as measured by UK-based Cable.co.uk. Countries are ranked by the cheapness of such a package, meaning Bermuda places 190th. On the list, the island fares better than Cayman Islands, British Virgin Islands, and Turks and Caicos, which were 194th, 198th and 203rd respectively. However, it trails Gibraltar, Isle of Man, Barbados, Guernsey, and Jersey. Of those, the most expensive is Jersey with an average package costing $80.14. Breaking down the average cost of a fixed-line broadband megabit, per month, shows Bermuda at $9.95, which is more expensive than all the previously mentioned jurisdictions; the next costliest is Cayman at $3.53. The broadband pricing list has been published annually for the past three years. Bermuda improved from 180th in 2017, to 175th in 2018, when the rankings featured 195 jurisdictions. When asked for its reaction to the island's low position on the list, the Regulatory Authority of Bermuda, which oversees the electronic communications sector, said historical pricing suggests that Bermuda's retail prices for broadband has been higher than in comparable countries. In addition, it said: "Consideration should also be given to what is being measured in the Cable.co.uk comparison, ie, whether the definition of 'broadband' is the same for each country; is the broadband offered as a stand-alone item or is it bundled with other options?" According to Cable.co.uk, its methodology included researchers selecting one package at each available speed from established providers in the countries included in the rankings, and where multiple packages have identical bandwidth, then selecting the cheapest option. Only consumer broadband packages were included. In Bermuda, 22 broadband packages were measured. Asked by The Royal Gazette if it was concerned about the difference in pricing between Bermuda and some comparable jurisdictions, and if there was anything it was able to do to improve this, the RA said it had analyzed retail broadband pricing in 2018. "As a result of the market review, the RA intends to monitor the cost efficiency of SMP [significant market power] broadband operators more closely. It also intends to conduct international benchmarking of prices in order to indirectly monitor the levels of operational efficiency of the SMP operators," it said. The authority said it will accomplish this by comparing the prices charged by operators in countries with characteristics similar to Bermuda, adjusted for declining subscriber-base, economic productivity and standards of living between countries (such as purchasing power parity) to see whether the prices charged by the SMP operators in Bermuda are in line with these comparators. It added: "The RA is actively seeking the best outcomes that balance the needs of the consumers, sectoral providers and the broader economy." It also said the final report on its Market Review is expected to be released in the first quarter of the fiscal year 2020-21. London-based Cable.co.uk operates to help customers compare broadband services and to offer advice. In a previous report it analyzed more than 250 million broadband speed tests to rank 207 countries by the average speed they offer. In that list, Bermuda improved from 67th to 55th between 2018 and 2019, with a mean download speed of 13.55Mbps. In comparison, Jersey was fourth with 67.46, Gibraltar's speed was 20.27, Guernsey's was 18.26, and Cayman's was 16.12. Among those listed lower than Bermuda were Isle of Man with 11.04, Turks and Caicos with 8.78, and BVI with 7.75. The RA said several developments in Bermuda's electronic communications sector have occurred over the past few years, "and that some of these developments have helped to improve consumer outcomes. For example, the roll-out of broadband network upgrades has led to faster internet connection speeds". The authority was asked if it believed higher costs and lower speeds for broadband could be detrimental to the island's development in the digital space. The RA said it believes "cost-effective, secure and reliable electronic communications services are essential to economic development in the modern era". In addition, it said a moratorium on new Integrated Communications Operating Licences has been lifted by the Minster of Home Affairs to increase the level of competition. On January 27, the RA opened up a licensing period for new ICOLs. "It is anticipated that the addition of new competition should serve to deliver better outcomes for Bermuda," it said.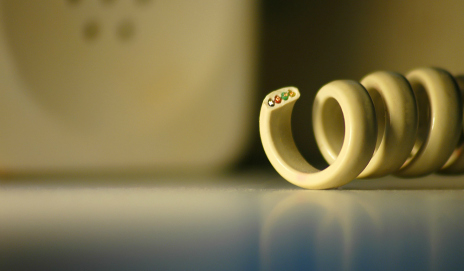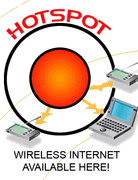 For cruise ship visitors
Bermuda-registered ships have the world's highest-priced Internet/WIFI on-board costs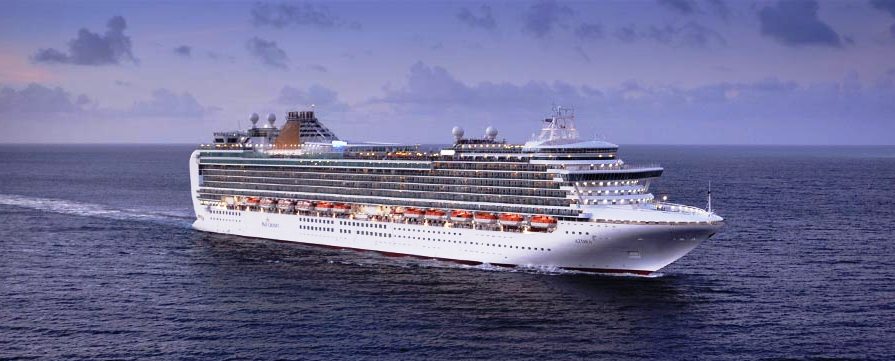 P&O cruise ship Azura
Similar rates are believed to be in effect on other Cunard, P&O, Princess Cruises, etc ships showing Hamilton, Bermuda as their port of registry
In 2020 cruise ship Internet costs in Bermuda, payable by credit card, are from 1 hour $4.99; 24 hours $9.99; 72 hours $14.99
In comparison, at cruise ports beyond Bermuda free or nearly-free WIFI at cruise terminals include:
Barbados. Bridgetown.

Canary Islands ports.

Curacao. Willemstad.

St. Lucia. Castries.

St. Thomas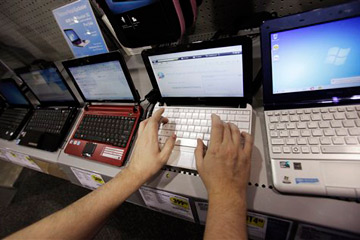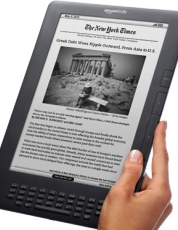 Local Internet Service providers
There are a number of them. In Bermuda, all Internet/WIFI companies must by law be supplied by majority Bermudian-owned companies. This excludes any foreign corporations - such as AOL, which routinely offers services in the UK, Europe, USA and Canada
2020. March 13. Telecoms holding company One Communications Ltd, one of the leading companies offering Internet and WIFI, recorded net income of $16 million in 2019, the company reported in a filing with the Bermuda Stock Exchange. That was an increase of $900,000 over the net income recorded a year earlier. The company reported shareholders' equity of $156.3 million as at December 31, 2019, an increase of $6.1 million over the previous year. Capital investment during the year was $17 million, some $11.3 million less than in 2018. The company paid $6.5 million in dividends for the period ending December 31. One paid $1.7 million in dividends in 2018. Frank Amaral, chief executive officer of One, said: "For Bermuda in 2019, we continued efforts to further improve and enhance our suite of internet, TV and mobile services. We were especially focused on the launch of our FibreWire TV platform, which provides customers with a choice as to when, where, and over what device, they want to watch. With respect to the company's operations in the Cayman Islands, we continue to benefit from strong capital investment and continuing growth in the national economy." The company reported earnings per share for continuing operations for the year of 39 cents per share. One's total assets increased during the year to $212 million, up from $205.6 million the year previous. Consolidated revenue for the period was $105.6 million in Bermuda and $30.7 million in Cayman. Total operating expenses were $114.4 million. The company made $4.7 million in principal repayments in 2019 leaving a balance of $27 million in long-term debt outstanding. One said it did not make use of its overdraft facility in 2019 and had $20 million in cash and cash equivalents at the end of the period. During the year, the company repurchased 1,005,037 shares under the approved share buyback programme at an average price of $3.58 per share.
Other factors that contribute to high local costs
The Bermuda Government has import duties (averaging 27.5 percent and up) levied by the Government on computers, modems, peripherals, routers and all other relevant electronics. They are among the highest in the Western Hemisphere.
The very high Cost of Living, see www.bermuda-online.org/costoflivingguide.htm.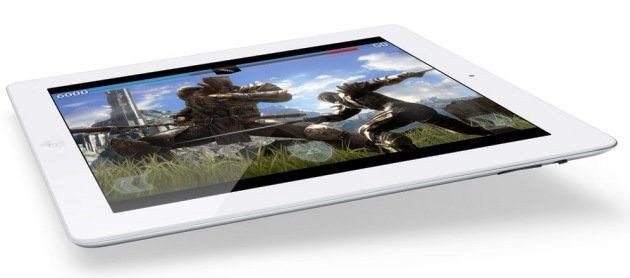 Last Updated: March 30, 2020
Multi-national © 2020 by Bermuda Online. All Rights Reserved