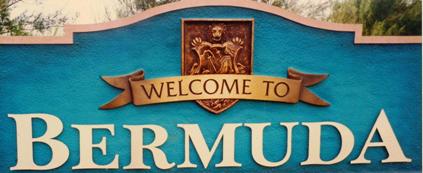 125+ web files in a constantly updated Gazetteer on Bermuda's accommodation, activities, airlines, apartments, areas, art, artists, attractions, airport, aviation pioneers, banks, banking, beaches, Bermuda as an international business centre, Bermuda citizenship by Status, Bermuda-incorporated international businesses, books and publications, Bermuda Customs Duties and taxes, British Army, calypso, Canadian military, causeway, charities, churches, City and Corporation of Hamilton, commerce, community, cruise ships, culture, cuisine, customs, Devonshire Parish, disability accessibility, districts, Dockyard, economy, education and universities abroad, employers, employment, entertainment, environment, executorships and estates, fauna, ferries, flora, food, forts, gardens, geography, getting around, golf, government, guest houses, Hamilton Parish, history, homes, housing, hotels, internet access, islands, laws, legal system, legislators, local businesses and organizations, location, media, motor vehicles, music, municipalities, open spaces, organizations, Paget Parish, parishes, parks, Pembroke Parish, politics and political administration, postage stamps, public holidays, public transport, railway trail, religions, Royal Navy, Sandy's Parish, St. David's, St. George's Parish, shopping, Smith's Parish, Somerset village, Southampton Parish, Spanish Point, Spittal Pond, sports, stores, telecommunications, time zone, transportation, Town and Corporation of St. George, traditions, tourism, United States armed forces, vacation planning, villages, vital statistics, water sports, weather, Warwick Parish, wildlife, work permits, etc. For tourists, business visitors, employers, employees, newcomers, researchers, retirees, scholars.

Bermuda's International Business industry
It earns much more revenue than tourism for the island and government

By Keith Archibald Forbes (see About Us) at e-mail exclusively for Bermuda Online
To refer by email to this file, please use "bermuda-online.org/intbiz" as your Subject.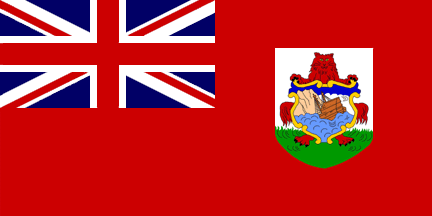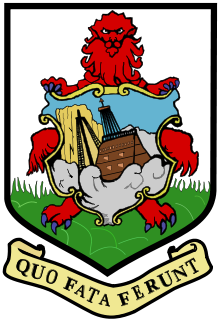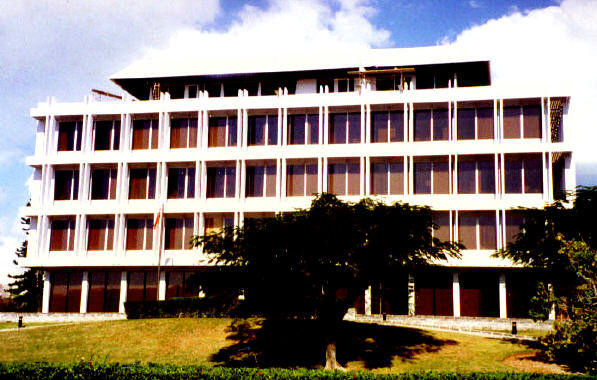 Bermuda-based AIG, briefly Chartis
Introduction
See
Today, since February 1947, Bermuda is a major International Business Centre, number 1 in the world as an offshore centre for insurance and reinsurance, in the top three for shipping, investment and other services, for administering, controlling and directing companies but is not and never has been a manufacturing centre, due to its very small size (21 square miles in total land area), tiny resident population (only 64,500) and remoteness (600 miles from the nearest mainland. While many of the world's biggest companies are not incorporated in Bermuda, they nevertheless have offices or some other kind of active presence in Bermuda, mostly for tax avoidance reasons. As an international business centre, Bermuda offers a number of tax advantages to international businesses seeking to lessen their operating and taxation costs providing they operate abroad or with each other and are not competing in the Bermuda market place with Bermudian businesses.
Bermuda international business operations began in February 1947
In 1947 - a full three years before appropriate legislation officially launched the industry - Bermuda welcomed an organization known worldwide because of its distinctive trademark of a sea shell. With dramatic implications to fuel and light Bermuda's lawyers for future business of equal caliber, the Provident Fund of the combined petroleum companies known in The Netherlands as Voorzieningsfond Der Verbonden Petroleum Maatschappojen was transferred to Bermuda. It had been granted exemption from payment of United Kingdom Income Tax on its investments when it had to quickly transfer its Headquarters from The Hague to London following the fall of Holland in 1940.

Thus the Shell Oil Company arrived in Bermuda, initially as an investment vehicle to protect the pensions of employees of all companies within the Royal Dutch Shell umbrella from unnecessary taxation by Britain. Lawyers Conyers, Dill & Pearman, with bankers Jack Tucker (later, Sir Henry) of the Bank of Bermuda Ltd. and Hal Butterfield (later, Sir Harry) of the Bank of N. T. Butterfield & Son Ltd., assisted in the transfer of Shell's Provident Fund to Bermuda. Three Shell VIPs, Sir George Legh-Jones, Mr. Tim Wilkinson and Mr. Tim Boyle even bought land in exclusive Tuckers Town. They built very expensive homes there, as a visible sign that Shell was here to stay. Its first staff - a group of 20 mostly young ladies - arrived from England on Shell tankers Many have since graduated to the great clamshell womb of heaven but several are still alive and retired.

Shell was also the first to operate a corporate administrative structure for a collection of affiliated international companies outside the City of Hamilton, at Ferry Reach in St. George's Parish. Interestingly, the only other organization today with a similar clutch of international companies also in this Parish is its competitor, Esso Bermuda, with the Exxon group of companies also based at its Ferry Reach head office just down from the Shell building.
Today...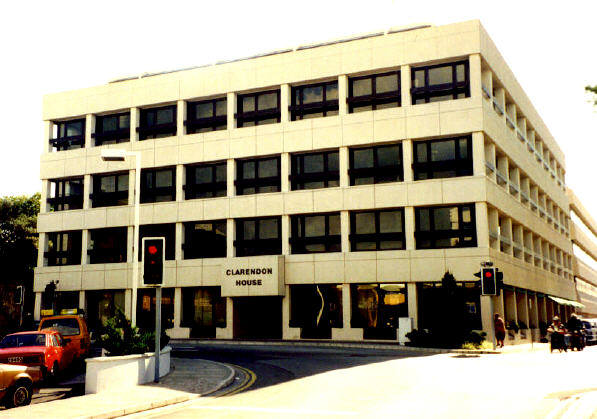 Bermuda is the business jurisdiction for many. There are more than 18,000 Bermuda based exempted or international companies (see Definitions below), 2551 local companies, 420 overseas partnerships and 840 other non residents, many with a global business empire. Most popular international companies in Bermuda are investment holding, insurance, mutual funds, commercial trading and shipping. There are also managers, consultants, insurance brokers, natural resources, etc.
Exempted or international companies, not being majority locally-owned, are not permitted to carry on local business. However, they may deal with other locally based exempted companies without restriction and may buy their locally needed necessities or services from local companies. Examples are the accounting, banking, legal, management and office supply services they buy locally.
Exempted or international companies include subsidiaries of 75% of the Fortune 100 and their European equivalents. Only 235 or 3.4% of the internationals have local offices, yet account for 75% of internationals' spending. In insurance and reinsurance, Bermuda ranks with Lloyds of London and New York as a global leader and in some aspects of specialty insurance, outranks them. There are numerous British-UK insurers who have either moved their domiciles to Bermuda or have substantial subsidiaries on the Island.
The multinational corporation with the largest number of Bermuda-registered or Bermuda-incorporated subsidiaries is Chevron, with over 400 according to 2013 statistics.
Bermuda is a 'designated territory' under the Financial Services Act of the United Kingdom. See http://www.fsa.gov.uk/pubs/mou/mou_bermuda.pdf. However, there are certain conditions attached, viz: The Bermuda Monetary Authority (BMA) shall submit to the Financial Services Authority (FSA ) of the UK an annual self-assessment report covering authorization and supervision of recognized schemes within its territory. Notwithstanding that the precise format and nature of the coverage of this report will be agreed between the FSA and BMA from time to time, this report must include at least the following:
An overview of the reporting period.

Details of recognized schemes in operation during the reporting period

New recognized scheme applications received during the reporting period

Recognized scheme amalgamations, applications to terminate authorization, terminations, amendments and transfers occurring during the reporting period

New Managers and trustees of recognized schemes (including promoter)

Material guidance and waivers given to recognized schemes

Supervision visits given during the reporting period

Material administrative or financial sanctions or fines imposed against recognized schemes and any manager, authorized corporate director, trustee, depository, fund advisor or administrator of any such scheme, and

Future proposals to amend legislation which might impact on the operation of recognized schemes.

The self-assessment report must be produced annually, covering a 12-month period 1st June to 31 May. The FSA would expect to receive the report no later than 12 weeks after the end of the reporting period. The FSA will send to the BMA a response to the matters contained in the report.
It was also noted The FSA will carry out an inspection in Bermuda every five years or earlier if necessary, with the BMA to cover the costs of hotels, transportation, food, etc.
However, no UK laws apply in Bermuda to Bermuda-registered companies. There is no equivalent to the UK's Companies House. Instead, if you wish to research any particular company, ask the Registrar of Companies or the Bermuda Monetary Authority, both of the Bermuda Government, under whose jurisdiction they fall, if and how they can help. Please do NOT ask this author.
As an international offshore business center, Bermuda hosts insurance, reinsurance and other companies. It can provide significant advantages to companies and corporations.
Newcomers like having only half an hour to home or office, golf courses and beaches. Regulatory agencies cannot divulge information. Expatriates have freedom from foreign anti-trust laws. They are not subject to currency control. Unlike Bermudians, they can deal in any currency with any bank anywhere and freely transfer funds.
Bermuda has signed a series of similar Tax Information Exchange Agreements (TIEAs) with many countries. These supplement the TIEAs already signed with USA, UK, etc. The tax information exchange agreements are part of a joint campaign by the parties to stop tax evasion and will enable the authorities to access information about anyone seeking to evade payment of tax on income and capital investment and help disclose assets that have not been reported in their home country. Information to be exchanged includes information on beneficial ownership of companies in the whole ownership chain; settlers, trustees and beneficiaries of trusts, and information held by banks and financial institutions. The process will enable tax authorities in Bermuda and all the countries mentioned above to access information about tax evaders and disclose any assets not reported in their home country. Bermuda has received recognition from the Internal Revenue Service (IRS) and the UK British Prime Minister for its efforts to get onto the Organisation of Economic Cooperation and Development (OECD) "white list."
Bermuda-based but USA-owned or USA-operated companies can sue or be sued in the USA following a US Supreme Court ruling. Also, from 2003, if relocating to Bermuda from the USA or owned by US investors, they may soon have to tell shareholders they may face capital gains taxes in the USA.
But Bermuda is NOT a no- tax zone. Indirect taxes and a direct employment (payroll) tax on an employee's salary of any rank, usually paid in part also by an employer make the cost of living about about 3.8 times more than in the USA and 2.8 times more than in Canada, United Kingdom or Ireland.
All Bermuda-based and/or Bermuda incorporated companies registered in Bermuda
Relevant local laws apply, some modeled on those of the United Kingdom. But none of the UK's laws apply in Bermuda and none of Bermuda's laws apply in the UK. However, Bermuda's laws give a conditional (if qualifying, according to Bermuda law and prior Bermuda court action) right of appeal in disputes to the United Kingdom's Privy Council if necessary.
Unlike corporate laws in the United Kingdom, USA, Canada and Europe, expatriate employees of international companies based here should expect to have a limited future in Bermuda. They will never get local citizenship. Any children born here will not be Bermudian. Premium priced housing will apply and many other restrictions will have to be accepted as the price to their employers of doing offshore business from Bermuda.
Incorporation and servicing are handled only by local registered lawyers.
Officers and auditors of Bermuda-incorporated entities are only proportionately liable for damages, not equally, unless fraud or dishonesty are involved.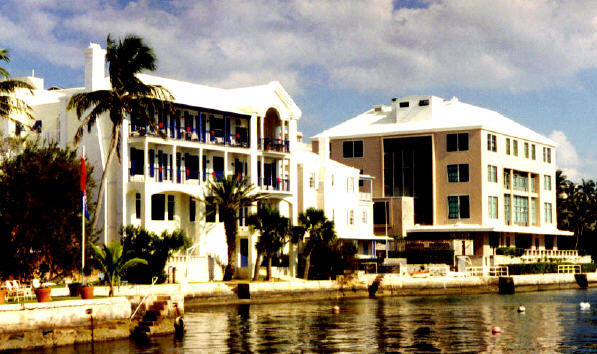 Bermuda's Aircraft Register
Bermuda has has one for many years. The Bermuda Aircraft Register (BDCA) operated by the Bermuda Government's Department of Civil Aviation is rated as a Category 1 Aviation Regulatory Authority by the US Federal Aviation Administration and provides "low-profile" registration marks, which are valuable when operating in areas of the World subject to security risks or political instability. The Bermuda registration marks VP-B and VQ-B with two subsequent letters are seen as neutral marks of high standard, internationally accepted. As a result, Bermuda-registered aircraft are accepted for operations worldwide.
For details of how to register aircraft in Bermuda, see http://www.dca.gov.bm/Registration/HowToRegister.aspx.
About 490 aircraft are presently registered. Aircraft are registered in either the private or commercial categories. In February 2011 Russia-based S7 Airlines acquired its 30th Airbus aircraft all of which are registered in Bermuda. The Russian airline, which recently became a full member of the Oneworld Alliance, is continuing to expand and registering its aircraft on the Island. S7 first registered five Boeing 737s in Bermuda in 2005, but in 2011 that fleet is expected to grow to 38 aircraft. The airline has overtaken former state airline Aeroflot as the largest domestic carrier in Russia. Its planes and flight attendants wear an eye-catching bright green colour scheme. Before the above delelopments there were 284 registered commercial aircraft, most of them not built in Russia but operated by Russian carriers. They operate in Russia for various reasons including that many of them are financed by the US and the owners don't want them registered in Russia because they feel it is easier for them to retrieve their asset, if something goes array with the transaction, if it is registered in Bermuda; also, in Russia registration is a long process and can take anywhere from three months to a year. It is easier for them to register it here than in the US because Bermuda's registry is not as big and the wait is not as long; and the reason they buy older planes is they have to pay a hefty duty on any foreign built aircraft, so the older the plane the less the tax. Many of the small airlines who register aircraft here buy older planes for the first few years of operation while they build their company and then trade up to newer models.
Bermuda has an aged aircraft program in place for all aircraft older than 14 years. They undergo more scrutiny and maintenance. The Bermuda program is similar to what the US Federal Aviation Association has in place. Bermuda retains airworthiness oversight, an attractive position for lessors as they receive the asset on return with a complete maintenance history, in English, to a high standard. Aircraft financiers appreciate the quality of regulatory oversight on assets in upkeep and maintenance.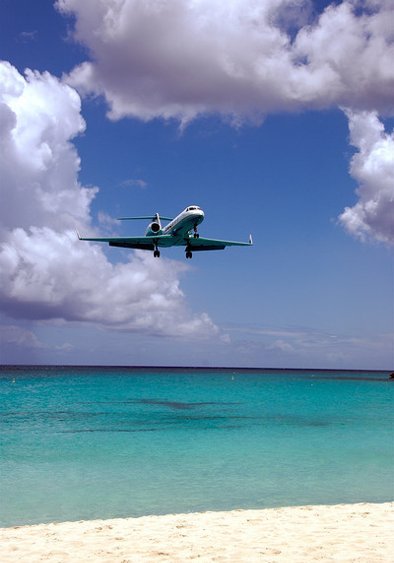 Aircraft over Bermuda
Information from the Bermuda Stock Exchange
Bermuda operates a category one register, which allows registration of unlimited ship type and tonnage within conditions agreed with the UK.
It has the best three-year safety record, according to a leading European port state control organization. The Paris MoU rates registries each year, based on the number of inspections and detentions in a rolling three-year period. It uses a three-tier classification, a white list for the safest, a grey list for those with average track records and a black list for those considered to carry medium or high risk. The white list of 42 registries for the 2008-2010 period was topped by Bermuda, which recorded 270 inspections and zero detentions. Second-placed Germany had 1,388 inspections and 14 detentions. Sweden, the UK, the Netherlands, France, Denmark, Finland, China and the Isle of Man made up the rest of the top ten. Bottom of the table was North Korea, just behind Libya, Togo and Sierra Leone. Bermuda's international fleet includes many of the world's top cruise ships. In addition to Bermuda-registered ships of all types and sizes from cruise ship to cargo and tanker ships there are also super-luxurious yachts, including the mega yacht Golden Odyssey. Bermuda is part of the Red Ensign Group of shipping registries. The UK's Maritime and Coastguard Agency (MCA) usually gives the Island's Department of Marine Administration and the Department of Marine and Ports a glowing endorsement after they visit. The MCA regularly monitors the Red Ensign Group shipping registers of the UK Overseas Territories and Crown Dependencies to review the quality and standards.
"Seamen" in Bermuda are now known as "seafarers" — and rules for their pay, food and medical care by ship owners have been tightened, under Bermuda laws. In 2012 Bermuda was brought into line with the International Labour Organisation's 2006 Maritime Labour Convention, by Bermuda's Merchant Shipping (ILO) Amendment Act, 2012. Under the legislation, Bermuda's training of ship inspectors will be augmented by the UK Coast Guard. Inspection work will be carried out locally — but outsourced when there is too much work to be done. In 2011-2012 Bermuda's Registries of Aircraft and Shipping between them brought in $33, $34 million, a significant contributor of foreign currency, since most are paid in other than the Bermuda dollar.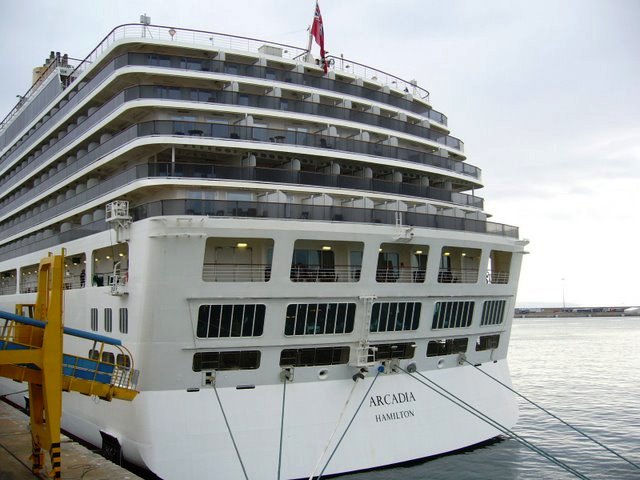 P&O's huge cruise ship Arcadia, registered at Hamilton, Bermuda, one of most in the P&P fleet. All the Cunard and Princess vessels are also now registered in Bermuda.
Background checks
Confidential background checks occur. Officials see credentials of corporate applicants. They cooperate with with law enforcement agencies overseas. This is to weed out fugitives from justice, those who evade (as opposed to avoid) taxes in their own countries, money launderers, or others who could be embarrassments. Regulations are in place that help the United States of America find its tax evaders, an extension of the USA and Bermuda Tax Treaty of 1986 subsequently renewed.
Corporate advantages include
Often, directors of onshore corporations get frivolous lawsuits from litigious shareholders. This is not the case in Bermuda. Companies can lend money to individuals to buy shares. They may merge or amalgamate.
The time zone is one hour ahead of USA's Eastern Standard Time.
Bermuda has the largest reinsurance and general insurance domicile after London and New York.
For special risks, it has more clients than either, the second biggest domicile for mutual funds and largest for captives, with 65% in Bermuda.
Distinctions and definitions
There are clear distinctions between companies owned by Bermudians and operating in the local marketplace and "exempted companies" not owned by Bermudians and not operating in the local marketplace. Exempted Companies and Partnerships - otherwise known as International Companies, Continuation or Permit Companies and Partnerships - are international because they:
are incorporated in Bermuda but not Bermudian-owned, instead internationally owned
conduct their operations worldwide from Bermuda (but are not allowed to do business in Bermuda).
unlike local companies, are exempted from Bermuda's exchange controls
are exempted from laws applicable to local companies which trade mostly within Bermuda's domestic marketplace and require at least 60% beneficial Bermudian corporate ownership.
unlike local companies, for a stipulated period of time, are exempted from any Bermuda tax on income or capital that may be or has been introduced.
are not subject, because they are deemed to be Bermuda-based and therefore out of the jurisdiction of foreign places, to any of the laws or restrictions on national and international corporate acquisition and general trade currently in effect in countries such as the USA, Canada, United Kingdom, Europe, etc - unless they have offices there too.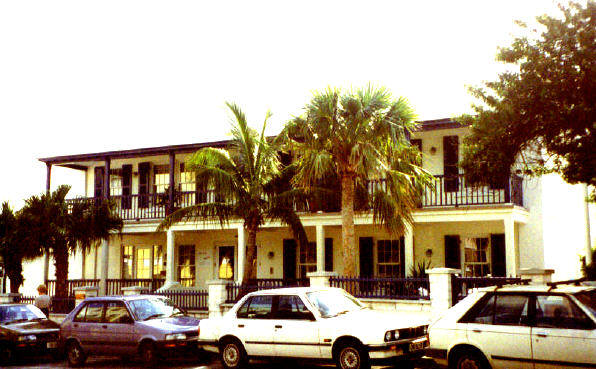 Continuation or Permit Companies
Also Exempted Companies. These are incorporated outside Bermuda but are permitted to operate from Bermuda in the same way as exempted companies. They evolved originally to meet certain special situations, for example when the United Kingdom's exchange control restrictions once prevented incorporation in Bermuda, or where tax treaties made it disadvantageous to incorporate in Bermuda. Others are encouraged to do so, for strategic reasons.
Exempted or international companies
Most focus on international activity. To protect local business interests, the Bermuda Government will not normally allow the formation of an exempted company in banking. However, some quality international banking organizations may, under certain circumstances, apply to form an exempted company for international or multinational general trust, investment and executorship activities. By qualifying as exempted companies, these corporate entities are not subject to any restrictions on foreign ownership. They can be either 100% owned by non-Bermudian interests or anywhere from 100% to 80%. Bermudians cannot hold more than a combined 20% interest in any one exempted company or partnership.
Gambling and gaming
This may change wholly or to some extent in 2014 when Bermuda has a referendum on whether or not to continue to ban gambling, but at this time and for the last 400 years Bermuda deliberately does NOT allow online or offline gaming or gambling businesses, except for the game of Crown and Anchor, stacked in the dealers' favor, at annual local Cup Match games. Other jurisdictions that do allow gambling have profited hugely from it though, so much that the Bermuda Government now wants, but the general public still has to be convinced, to allow visiting cruise ships, currently denied access by their passengers and crew to their casinos while in Bermuda waters, to open their casinos to cruise passengers on those ships.
Local Companies
Non-Bermudians should note these must be beneficially owned by Bermudians and operating in the local marketplace, they are NOT "exempted" companies. The legal requirement that they must be at least 60 percent owned by Bermudians goes further. To avoid non Bermudians controlling local companies through pyramiding or secret agreements, corporate shareholders of local companies must themselves be 80 percent owned by Bermudians to qualify as Bermudian owners. They include local accounting, banking and legal firms and support services.


Last Updated: December 10, 2013.
Multi-national © 2013 by Bermuda Online. All Rights Reserved. Contact Editor/writer and webmaster.