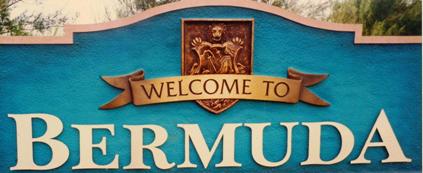 125+ web files in a constantly updated Gazetteer on Bermuda's accommodation, activities, airlines, apartments, areas, art, artists, attractions, airport, aviation pioneers, banks, banking, beaches, Bermuda as an international business centre, Bermuda citizenship by Status, Bermuda-incorporated international businesses, books and publications, Bermuda Customs Duties and taxes, British Army, calypso, Canadian military, causeway, charities, churches, City and Corporation of Hamilton, commerce, community, cruise ships, culture, cuisine, customs, Devonshire Parish, disability accessibility, districts, Dockyard, economy, education and universities abroad, employers, employment, entertainment, environment, executorships and estates, fauna, ferries, flora, food, forts, gardens, geography, getting around, golf, government, guest houses, Hamilton Parish, history, homes, housing, hotels, internet access, islands, laws, legal system, legislators, local businesses and organizations, location, media, motor vehicles, music, municipalities, open spaces, organizations, Paget Parish, parishes, parks, Pembroke Parish, politics and political administration, postage stamps, public holidays, public transport, railway trail, religions, Royal Navy, Sandy's Parish, St. David's, St. George's Parish, shopping, Smith's Parish, Somerset village, Southampton Parish, Spanish Point, Spittal Pond, sports, stores, telecommunications, time zone, transportation, Town and Corporation of St. George, traditions, tourism, United States armed forces, vacation planning, villages, vital statistics, water sports, weather, Warwick Parish, wildlife, work permits, etc. For tourists, business visitors, employers, employees, newcomers, researchers, retirees, scholars.

Bermuda's many connections with world business leaders
Some reside locally, most others base their multinational operations here

By Keith Archibald Forbes (see About Us) at e-mail exclusively for Bermuda Online
To refer to this webfile, please use "bermuda-online.org/intexecs" as your Subject.
A to C
Lord Ashcroft
Formerly Michael Ashcroft, made a life peer in 2000, a former treasurer and now deputy chairman of the Conservative Party in England. British, estimated to be worth $93 million, one of the 500 richest British people in the world. He made a fortune in Belize and was once its Ambassador to the United Nations. He resigned in 2002 as a director of Bermuda-based Tyco International. His many interests include owning the majority interest in the Belize telephone company and Bermuda-registered Flying Lion, private jet airline. It Flies UK opposition politicians world-wide. Owned by millionaire Lord Ashcroft. Registered at Cedar Avenue in Hamilton. A Falcon 900EX allows its MP passengers to travel in comfort and style, with features such as supple leathers, glistening veneers and deep pile carpet as standard, according to French maker, Dassault.
William Atkin
Annuity & Life. Once President of Mutual Risk Management Ltd. Bermudian.
Sir David Rowat Barclay & Sir Frederick Hugh Barclay
British twins, among Britain's 500 richest people. Worth about £1.65 billion in hotels, property and publishing. They own The European, The Scotsman and Daily Telegraph newspapers of UK - the latter bought on 22nd June 2004 for £650 million - London's Ritz Hotel, and Channel Island of Brecqhou. Business interests are controlled by Bermuda registered BI Ltd.
Albert Benchimol
Partner Re.
Silvio Berlusconi
Italian media magnate, believed to be worth more than US $7.8 billion. He and his family own a mansion, Blue Horizon, in Tucker's Town. A son is Piersilvio, there are also other children from his two marriages. He was the Italian Prime Minister for seven months in 1994, lost his first come-back bid in 1996, was elected Prime Minister of Italy again on May 14, 2001, was defeated in the Italian general election of April 2006 but became Italian Prime Minister for the third time in April 2008 and remained so until November 2011. He owns the top soccer club in Milan, Italy's top supermarket chain, Europe's largest private television network, magazines and a publishing firm. There are various books about him. On September 17, 2012 a montage of photos taken while the Duke and Duchess of Cambridge were on vacation at a relative's home in the south of France included the 14 pictures of the topless Duchess published by the popular French magazine Closer, which like Chi in Italy is owned by Berlusconi's Mondadori publishing house.
Geoffrey Bible
Formerly Chairman of Philip Morris.
Michael Bloomberg
An American technology wizard and frequent visitor to Bermuda with a vast home overlooking the ocean in Tucker's Town, he founded a global financial company - Bloomberg - in his own name, more than 75% of which he still owns. 69 years old (in November 2010) he is the wealthiest divorced man, with 2 daughters in New York City, with an estimated US$18.1 billion in assets in February 2011. His Bermuda home was recently extensively re-worked at a reported cost of $10.5 million. His neighbors there include Hugh Lowenstein, billionaire Ross Perot and Italian Prime Minister Silvio Berlusconi. His other homes are two in New York's Westchester County, Armonk, a townhouse at 17 E. 79th Street in Manhattan, a 20-acre farm in North Salem, a London apartment in Cadogan Square and a condominium in Vail, Colorado. His financial information and news services are widely used locally. He was a 2001 Republican mayoral candidate for New York City, won the election and became Mayor after November 6, 2001 (still in office in 2011). He has a fleet of aircraft at his disposal. A licensed pilot, he owns a high-performance single-engine plane for quick jaunts. It is a Mooney Bravo M20M, seats four, flies high and goes fast. On February 21, 2006 the New York Daily News reported that Mayor Bloomberg's presence in Bermuda was about to get a whole lot bigger. His daughters, Emma and Georgina, filed an application with the Bermuda Minister of Home Affairs to buy The Jungle, a 1.7-acre property next to their dad's $10.5 million mansion. The ultra-exclusive property is owned by Hugh Lowenstein, one of Bloomberg's oldest friends and a member of his company's board of directors. A Bermuda real estate agency described The Jungle as an "exquisite property" and "magnificent house" with a large galleried living room, replete with a cedar railing balcony leading to the bedrooms. There's an outdoor pool in a beautiful garden setting with a sloping lawn heading to a large dock. The house has four bedrooms, five bathrooms and a fireplace in the living room.
Nicholas Brown, Jr.
XL Capital.
James Bryce
IPC Holdings.
Warren E. Buffett
Billionaire, one of the richest man in the world. CEO and principal shareholder in Bermuda-based Berkshire Hathaway. West End Capital Management Ltd, at Crawford House, 23 Church Street, Hamilton HM 11. Phone 296-8272. Fax 295-4927, is a hedge fund company managing about US$700 billion for him. Also owns Bermuda-registered Berkshire Hathaway Assurance and NetJets, a leading private aviation group.

In February 2008 he offered beleaguered bond insurers an $800bn (£408bn) life-line in a bid to prevent further fall-out from the US sub-prime mortgage crisis, with the opportunity to reinsure $800bn in municipal or tax-exempt bonds. He is known as the "Sage of Omaha" for his intuitive ability to make money from the markets. In April 2008 Berkshire Hathaway and the chocolate giant Mars announced plans to acquire Wm Wrigley for $22bn, in deal that would unite two of America's largest confectionary groups.

Michael Butt
President and chief executive of catastrophe re-insurer Mid Ocean Ltd. One of the highly paid Bermuda based chiefs of global commercial insurers.
Rory Carvill
British, worth at least $36 million, one of the 500 richest British men. His Carvill companies, including R. K. Carvill (Reinsurance Brokers) Ltd are Bermuda registered.
John Charman

Tucker's Town resident. Multi-millionaire CEO/President/Director of Bermuda-based Axis Capital Holdings Ltd and Axis Specialty Ltd.

Has

over 30 years of experience in the insurance industry and has been in a senior underwriting position since 1975. From 2000 to 2001, he served as deputy chairman of ACE INA Holdings and President of ACE International. Was CEO at ACE Global Markets from 1998 to 2001, before that, CEO of Tarquin plc (a joint venture company among Insurance Partners, Harvard University and the Charman Group), the parent company of the Charman Underwriting Agencies at Lloyd's. He was a deputy chairman of the Council of Lloyd's and a member of the Lloyd's Core Management Group and Lloyd's Market Board between 1995 and 1997. A permanent resident of Bermuda and with property in the UK also, he was ordered in August 2006 to pay his ex-wife £48 million ($96 million) at London's High Court in what is believed to be the biggest-ever settlement in a contested divorce case in British legal history.

John Kent Cooke
The former president of the Washington Redskins football team in the USA. He is the son of Jack Kent Cooke who died in April, 1997 and left an estate conservatively valued at US$ 60 million. Assets then included the Washington Redskins football team, subsequently sold for US$ 800 million.
Peter Cozens
IPC Holdings.
D to H
| | |
| --- | --- |
| Michael DeGroote | Bermuda resident. Canadian billionaire. Owns Westbury (Bermuda) at Victoria Hall, 11 Victoria Street, Hamilton HM 11. Phone 292-9480. Fax 292-9485. An investment company. Was at McMaster University in Hamilton, Ontario in September 2005 to preside over the opening of a new medical complex, bearing his name. The new $71 million building is the Michael G. DeGroote Centre of Learning and Discovery. Housing more than 250 scientists, it brings together specialized teams to work collaboratively to speed the discovery of new medicines – to shorten the timeline between laboratory research and patient medicines and treatment. |
| David Eklund | Renaissance Re. |
| John Denholm | British, worth at least $93 million, among the 500 richest British people in the world. Denholm Ship Management is Bermuda registered. |
| Johannes Christiaan Martinus Maria (John) Deuss | Bermuda-based owner of Bermuda-based Transworld Oil, one-time owner of Bermuda Commercial Bank (BCB), plus a bank in Curacao, Netherlands Antilles and more. Dutch, he lived on Shore Lane, Tucker's Town. The son of a humble garage owner from Nijmegen, Holland, he created a world-wide business empire from his Bermuda base. His billions of petro dollars bought him a string of homes around the world plus two Gulfstream jets, and a 180-foot, three-masted schooner – Fluertje. On May 29, 2012 the Royal Gazette newspaper of Bermuda reported " Tycoon John Deuss has been given a six-month suspended jail sentence and a fine of 327,000 euros ($409,000) after being convicted by a Dutch court of banking without a licence and not reporting unusual transactions. The 69-year-old went on trial in Arnhem more than five years after he was arrested in Bermuda. He was accused of membership of a criminal organisation, not reporting unusual transactions and illegal banking involving his First Curacao International Bank (FCIB) according to reports from the Netherlands. According to the De Telegraaf newspaper in Amsterdam, the judge found the allegations that Deuss was a member of a criminal organization to be unproven. He stood trial with his sister Tineke, 66, of Berg en Dal in Holland, and they both denied the charges. His sister was convicted of the same charges and received the same fine. Both must serve two years of probation. The FCIB must pay a 1.2 million euro ($1.5 million) fine. The Dutch businessman was once one of the world's best-known oil dealers. He was arrested in Bermuda in October 2006 before being voluntarily extradited to his homeland. He denied any wrongdoing and later returned to the Island while investigators continued to probe allegations about FCIB." |
| Graham Dimmock | Partner Re. |
| John J. Donovan, Sr | A Tuckers Town resident worth about $100 million, owns Massachusetts company Cambridge Executive Enterprises. He owns Winsor House, near Ross Perot's house in Tucker's Town, but does not live on the Island and rents it out to people from MIT. Cambridge Executive Enterprises trains executives how to use technology in business. The New York Times once called him the "Johnny Carson of the training circuit". It is also thought he has a number of Trust fund interests based in Bermuda. Donovan was a business professor at the Massachusetts Institute of Technology from 1969 to 1997. He commanded big fees as a sought-after speaker to Fortune 500 companies, started more than a dozen companies and published 11 books. He is a founder of Cambridge Technology Partners, a computer services consulting company that was once valued at more than $1 billion. He also was a clinical professor of pediatrics at Tufts University for 10 years, doing research to track birth defects. He has several children. |
| John Dowling | IPC Holdings. |
| Michael Douglas | Owned Longford House in Bermuda in 2001, now lives in New York. American-born, prominent film star, actor and producer. His wife is talented actress and prominent film star, Welsh-born Catherine Zeta Jones. He and his brother Joel in the USA are the sons of Kirk Douglas and the former Diana Dill, Bermudian. They are the half brothers of Eric and Peter Douglas by Kirk Douglas and his later wife, Anne Buydens. Son Michael had his first birthday in Bermuda. Eric is an actor and comedian and Joel and Peter are producers. Michael Douglas is a founding member of the 20/20 Club (film stars who can command £20 million per movie and 20% of box office and merchandizing takings. The former Diana Dill, now remarried to a former US State Department executive, wrote a most interesting autobiography, including references to Kirk Douglas. (UK's Daily Express, page 40, October 2, 2003). Michael Douglas, despite Bermuda being his main address, was the official "face" for Majorca tourism - a major Bermuda competitor - from 2004 to 2008, in return for the Majorcan government bailing him out of a £3 million investment he made in Majorca's loss-making tourist enterprise, the Costa Nord theatre. He has a holiday home in Majorca. |
| Lawrence Doyle | Annuity & Life. |
| Brian Duperreault | Chairman and president of Bermuda-based ACE Ltd. Bermudian, he is one of the highest paid - earned a total of $5.1 million - among global commercial insurers and re-insurers. |
| Curt Engelhorn | From Germany, one of Bermuda's wealthiest residents, worth about $6.6 billion in February 2011. A Swiss resident, he owns Five Star Island and owned a major share holding in Bermuda-registered German pharmaceutical multinational Corange Ltd which owned Boeringher Mannheim. He netted $5 million when he sold Corange to Swiss pharmaceutical giant Roche in 1997 for US$11 billion. He has given large amounts of money to the Bermuda College and the Bermuda Biological Station. |
| Nick Faldo | English golfer and TV commentator. Runs his own company Bermuda registered Nick Faldo Enterprises at faldo.com with multinational clientele, through which he was selected to redesign Bermuda's St. George's Golf course and has a home in Bermuda. |
| Stephen Fallon | IPC Holdings. |
| Chuck Feeney | Founder of the Bermuda-based General Atlantic Group and Atlantic Philanthropies charitable institute, reported to be one of the wealthiest people in the world. A New Jersey native. In order to set up a foundation in Bermuda, Mr. Feeney needed to be a resident on the island for a year. So in 1978, with the help of local banker Cummings Zuill he bought a large villa and that summer moved his entire family here. Bermuda was chosen because the island imposed no direct taxes on personal or corporate income, did not levy taxes on charities or foundations and did not require public disclosure of foundations. At that stage Mr. Feeney's company, General Atlantic Group Ltd., was already registered in Bermuda with a little office on Washington Mall in Hamilton. He made his millions in shipping and later co-founded the first chain of duty-free ships in the Asia-Pacific market in the 1960s. |
| Friedrich Christian and Gert Rudolph Flick | Millionaires, brothers, with substantial real estate in Tucker's Town, estimated to be worth $4.5 billion. |
| Wolfgang Floettl | Austrian financier and billionaire, who owned Bermuda-based Ross Capital Markets and others, 65 Front Street, Hamilton HM 12. His wife since the late 1980s is Anne Eisenhower, Dwight D. Eisenhower's granddaughter. His father is a Viennese banker. In 1991 he bought Castle Point in Tucker's Town, one of Bermuda's most luxurious properties, 8 acres surrounded by water on three sides. He acquired it from American Dr. Henry Clay Frick. He also owned Sounion West, nearby. However, he left the Island to live mostly in New York in 1995. In 2006, Castle Point was sold for $20.8m to billionaire Aubrey McClendon. In 2008 he was brought to trial in Vienna. |
| Dominic Frederico | ACE. |
| John Fredriksen | Norwegian shipping magnate worth over $ 10.7 billion, owner and chairman of Bermuda-registered SeaDrill, and Frontline Ltd, world's largest oil tanker operators and drillers. |
| Michael French | Scottish Annuity. |
| Bill Gates | See http://en.wikipedia.org/wiki/Bill_Gates. The Microsoft founder and CEO, one of the richest men in the world. Two of his Microsoft companies are Bermuda-incorporated. |
| Bruce Gordon | Australian, media mogul worth over $ 1 billion. He heads Bermuda based Paramount Television International Services Ltd and other holdings including Birketu Pty Ltd. He purchased for $7 million the former Bermuda real estate of Robert Stigwood. His WIN Television Network Ltd is Australia's largest private media company. |
| Peter Green | Billionaire Bermudian investor, owner of the investment company Berco Ltd - with an office in Bermuda - part of the Mitchell empire, Bermuda resident, long-time contributor to the UK's Labour Party. His first wife was the late Mary-Jean Mitchell, who died in 1990. She was only child of Sir Harold Mitchell, then one of the world's wealthiest men, who arrived in Bermuda in 1947 with his wife Mary Pringle. He has a $ multi-million home on Marshall's Island. He married again, as a widower. Born in Manchester, his father was an entrepreneur in textiles and grocery stores. The latter later became Tesco. In September 2012 he and his sons including Alexander Green bought Bermuda's Hamilton Princess Hotel. They will invest more than $50 million into upgrading it. The Green family also owns Overbay and the Waterloo House development of luxury commercial and residential accommodations on Pitt's Bay Road. The Green family's international experience as an investor in one of London's top hotel groups will be of great benefit to the hotel and to the island. The Green family has a history of owning hotels and for a seven-year period beginning in 2004 they had a 25 percent stake in the Maybourne Group, which owns The Berkeley, Claridge's and The Connaught, in central London. He purchased the Fairmont Hamilton Princess from GHI with his sons, Alexander and Andrew Green, who are Bermudian. The property will continue to be managed by Fairmont Hotels and there will be no changes of staff or operations as a result of the sale. |
| Maurice (Hank) R. Greenberg | Former Chairman & CEO of American International Group, the biggest insurance company and the first international insurance company to establish on office in Bermuda. He was believed to be worth over US$2.3 billion until the huge 2008-2009 crash in AIG's share prices and its takeover by the US government.. His son is Evan, president and CEO of Ace Ltd. |
| Christopher Greetham | XL Capital. |
| Reg Grundy | Australian media tycoon. Has a lovely house in Bermuda's Tucker's Town. |
| Herbert Haag | Retired recently as CEO of Partner Re. |
| Torstein Hagen | Norwegian citizen. Chairman and CEO of Viking River Cruises, with a number of its operating companies registered in Bermuda. Founded in 1997, the company has become the world's leading river cruise line, operating a fleet of 41 deluxe vessels on the waterways of Europe, Russia, Ukraine, China, Southeast Asia and Egypt. Hagen has extensive experience in the shipping and cruise industries; he was CEO of Royal Viking Line and has served on the boards of Holland America Line and Kloster Cruise Ltd. He was formerly a partner of the management consulting firm McKinsey & Company in Europe. Hagen earned a degree in physics at the Norwegian Institute of Technology and an MBA at Harvard University. |
| Dennis Higginbottom | IPC Holdings. |
| Kristian L. Hougaard | Fritholme Main House, 12 Fritholme Gardens, Paget PG 04. Since 1978 in Bermuda and Copenhagen, Denmark after he had accumulated a significant base of knowledge of the aircraft industry as a Boeing 707 captain. Since then his World Jet Trading has sold and purchased corporate jet aircraft on a worldwide scale to a diverse set of clients including large corporations, high net worth individuals, public institutions, and governments. It has a solid global coverage, working with clients in the Asia Pacific, Africa, Middle East, Europe, and North and South America. |
I to M
J. D Irving
The famous Canadian dynasty, the Irving family, has a major offshore corporate base here. A $6 billion empire, it controls huge business concerns in New Brunswick. The 125-year-old dynasty has a number of JD Irving Limited Bermuda-registered entities, and the Island became the final home for company patriarch Kenneth Colin Irving before he passed away in 1992. Since then it has been Mr. Irving's three sons JK, Arthur and Jack, all in their 70s, who have overseen the various elements of the business, which includes media, oil and energy, and forestry. The Irving family is the third richest in Canada.
Abigail Johnson
Daughter of Fidelity Investments founder Edward (Ned) Johnson III (see below) with an estimated worth of $11.3 billion. Has a huge Bermuda home believed to be on Seabright Avenue, Hungry Bay, Paget.
Edward (Ned) Crosby Johnson III
American, Bermuda resident, founder and billionaire chief executive of FMR Corporation (Fidelity). He has a Somerset home. He's been very generous to Bermuda, including funding the Bermuda Underwater Exploration Institute. He is believed to be worth over US$ 7.1 billion.
Catherine Zeta-Jones
42 in 2011. Actress and mother. Bermuda resident from about 2003 to 2009. Married to actor Michael Douglas (see above) who has Bermuda connections. He and Catherine had a son, Dylan, in August, 2000 and a daughter, Carys Zeta, born in April, 2003. She was brought up in a small, mostly Catholic, Welsh coastal fishing village and has a Catholic repugnance to divorce. The daughter of a seamstress and factory owner quit school at age 15 to pursue a stage career in London. The smoldering Welsh actress rose to fame in the late '90s with her performance alongside Anthony Hopkins and Antonio Banderas in The Mask of Zorro. In 2002 she captivated audiences as Velma Kelly in the blockbuster musical Chicago, earning the actress an Oscar, BAFTA Award and Screen Actors Guild Award. Zeta-Jones also has appeared in advertisements for

Elizabeth Arden

, T-Mobile, Alfa Romeo and Di Modolo jewelry. In December 2010 Zeta-Jones' estimated net worth was nearly $45 million.
Robin Judah
Briton resident, millionaire, supporter of the arts, in 2008 donated more than $10 million to a hospice in Blaenau, Gwent, Wales. He was born in Calcutta, and spent several years working in London as a stockbroker. Since moving to Bermuda in 1975, he has spent much time travelling, along with pursuing his interest in photography, an interest which has resulted in a book, "Organic Abstractions," which focused on pictures of plant life photographed with powerful lenses and a variety of film types. He donated all the profits from the book to PALS, a local cancer charity on which he sits on the board of directors.
Henry Keeling
XL Capital.
James Kelly
Mutual Risk Management.
John Kessock, Jr.
Mutual Risk Management.
Henry and Simon Keswick
British millionaires. They founded the formerly Hong Kong based Jardines corporate empire, five of the principal companies of which fled Hong Kong in favor of Bermuda in registration and corporate domain.
John Werner Kluge
American billionaire, Bermuda resident. He headed the Metromedia conglomerate. His luxury yacht Virginian was once often seen in Bermuda waters, registered at the Royal Bermuda Yacht Club.
Donald Kramer
ACE.
Ronald Lauder
Worth at least US$ 3.1 billion in 2011. He heads Bermuda registered Central European Media Enterprises Ltd. He and his brother Leonard are cosmetics heirs, via his mother Estee Lauder.
Stephen Lauder
Believed to be worth over US$3.1 billion. He owns Bermuda-registered companies.
John Lummis
Renaissance Re.
Robert Lusardi
XL Capital.
Hugh Lowenstein
A Bloomberg director who owns Bermuda-based Shore Capital Ltd. His lovely large property, "Jungle," in Tucker's Town, a neighbour of Bloomberg's, was sold recently to the two daughters, Emma and Georgina, of Michael Bloomberg, as first reported on February 21, 2006 by the New York Daily News.
James Martin
Born 1933 in England. Multi-millionaire, Information Technology consultant and author, nominated for a Pulitzer prize for his book, The Wired Society: A Challenge for Tomorrow (1977). Martin joined IBM in 1959, and since the 1980s established several IT consultancy firms. Beginning in 1981 with Dixon Doll and Tony Carter he established DMW (Doll Martin Worldwide) in London, UK, which was later renamed James Martin Associates (JMA), which was (partly) bought by Texas Instruments Software in 1991. He later co-founded Database Design Inc. (DDI), also in Ann Arbor, to promulgate his database design techniques and to develop tools to help implement them. After becoming the market leader in Information Engineering software, DDI was renamed KnowledgeWare and eventually purchased by Fran Tarkenton, who took it public. He lives on his own Bermuda private island, Agar's Island. According to Computerworld's 25th anniversary issue, he was ranked fourth among the 25 individuals who have most influenced the world of computer science.
Aubrey McClendon
Born In 1960. In 2006, he bought Castle Point in Tucker's Town, one of Bermuda's most luxurious properties, 8 acres surrounded by water on three sides, for $20.8 million, then gave it a multi-million dollar makeover to create a new main house, two guest cottages, swimming pool, small golf course complete with kiosks and pathways, and a pond. After selling Castle Point he acquired nearby Winsor House, 32 Tucker's Town Road for $11 million. He is believed to also own 30 Tucker's Town Road. He is co-founder of Chesapeake Energy, the third largest independent producer of US natural gas. He also owns the pro basketball side Seattle SuperSonics and is listed as the world's 664th richest person in the latest Forbes list, which estimates his wealth at $1.5 billion. He and family fly to Bermuda via his corporate jet. He is a great nephew of former Oklahoma Governor Robert Kerr, co-founder of US oil-and-gas pioneer Kerr-McGee Corp. His wife Kathleen is a Whirlpool heiress, and her relative, Kate Upton, is a Sports Illustrated swimsuit cover model.
Betty L. McMahon
Private lady, year-round resident, very wealthy.
Dr. Brian Mercer

Awarded an OBE in 1981 and elected a Fellow of the Royal Society in 1984, he was the British founder of the international Netlon/Tensar plastic mesh empire. He invented the majority of the process technologies used around the world today to manufacture integrally formed oriented polymeric grid and mesh structures. An engineer, scientist, inventor, innovator and avid collector of contemporary European, Japanese and African art, he relocated to Bermuda from the UK in 1994. In 1982 he married Vivien Counsell of Bermuda. He was worth at least US$64 million. He died in November 1998 at the age of 70. (Information kindly supplied by Vivien (Counsell) Mitchell).

Bruno Meyenhofer
Partner Re.
Scott Moore
Partner Re.
Robert Mulderig
Until late 2002, he was President of Mutual Risk Management Ltd. Bermudian.
Rupert Murdoch
Based in the USA, this media magnate uses Bermuda to base some of his holding companies for his US $ 5.6 billion fortune. He is believed to have 101 British or other companies listed as subsidiaries of his main British holding company Newscorp Investments. They include his low profile News Publishers company in Bermuda and many others in the Cayman Islands, Netherlands Antilles and British Virgin Islands. The Bermuda company was more profitable during the 1990s than any other British company. Murdoch also bases his family's £3.8 billion investment vehicle, Karlholt, in Bermuda and lists it on the Bermuda Sock Exchange
Paul Myners
Baron Myners, CBE (born 1 April 1948) was quoted by British Newspapers on 23 March 2009 including the Telegraph and Sunday Times as in charge of the UK Government's clampdown on tax avoidance, tax evasion and tax havens as having set up his own business in Bermuda, Aspen Insurance Holdings. The newspapers intimated he earned nearly £200,000 in a year during his time as chairman of Aspen, between 2002 and 2007. He has stated he has always paid all his UK taxes and has no continuing interest in or from Aspen. He was Financial Services Secretary (a position sometimes referred to as City Minister) HM Treasury, in then-UK Prime Minister Gordon Brown's government. He had held the position since October 2008, and was made a life peer in order to permit his appointment, as he was not (and never has been) an elected Member of Parliament. He also served on the Prime Minister's National Economic Council. Myners worked in the financial sector since 1974. He has also held a number of third sector posts, including Chairman of the Trustees of the Tate Gallery and Chairman of the Low Pay Commission, all of which he relinquished on his ministerial appointment. Immediately prior to his ministerial appointment he was Chairman of the Guardian Media Group, publisher of The Guardian and The Observer newspapers, and chairman of Land Securities Group, the largest quoted property company in Europe at that time. He is a former Chairman of Marks & Spencer and Deputy Chairman of PowerGen.
N to S
| | |
| --- | --- |
| Denis O'Brien | From Ireland, Chairman of the privately-owned Bermuda-registered Digicel Group, one of the fastest growing mobile operators in the world. He founded Digicel in 2001 when the company launched a GSM cellular phone service in the Caribbean. He has extensive investments across several sectors including international telecoms, radio, media, property, aircraft leasing, golf and other leisure interests. He also founded Communicorp Group which owns and manages a portfolio of media and broadcasting-related companies in Ireland and eight other European countries. Digicel has extended its operations to 32 markets with over 11 million subscribers in the Caribbean, Central America and Pacific regions. |
| Brian O'Hara | President of XL Capital Ltd. One of the highest paid Bermuda based chief executives among leading world commercial insurers and re-insurers. |
| Sir Christopher Ondaatje | An exhibition room at the Bermuda National Gallery is named in his honour, for the financial support he has provided. A cultural philanthropist, he helped fund an extension to London's National Portrait Gallery; and has donated thousands of British pounds to the Gulbenkian Foundation's £100,000 arts prize. Philip Christopher Ondaatje, eldest son of Philip Mervyn and Enid Doris Gratiaen, was born in Kandy, Ceylon (now Sri Lanka) on February 22, 1933. As a child, he moved to England where he was educated at Blundell's School, Tiverton. In 1956, he emigrated to Canada. He married Valda Bulins in 1959. Ondaatje lived in Canada for a number of years and built a highly successful career, first in banking, finance, and then publishing. He has three children: David, Sarah, and Janet. From a family noted for its literary achievements, once Ondaatje "retired" from the corporate world, he broke new ground as a respected writer of thought-provoking books dealing with significant political, historical and geographical events. He was president of Pagurian Press Ltd in Toronto in 1967, where he combined his financial powers and love of literature. He was also a founding partner in Loewen, Ondaatje, McCutcheon & Co. Ltd., in Toronto, from 1970 to 1988. Although he re-purchased control of Loewen, Ondaatje, McCutcheon & Co. Ltd., in 1992, he officially retired from finance in 1995, when he sold control of the company. Since then, he has devoted his time to travelling, writing and administering The Ondaatje Foundation. He was a member of the Canadian Olympic Bobsled team in 1964. He has maintained his interest in sports. He is a member of the Chester Yacht Club of Nova Scotia and the Toronto Golf Club. He is a life member and Patron of the Somerset County Cricket Club, England. He has fostered the development of learning and international understanding through The Ondaatje Foundation. He is a member of the Traveller's Club, London, England and a Fellow of The Royal Geographical Society, England. He is on the Advisory Board of Pearson College, Canada; Advisory Board Member of Lakefield College School in Canada; Governor of Blundell's School in England; as well as being an Honorary Governor of the Art Gallery of Nova Scotia. In addition, he is Honorary Fellow of the Royal Society of Literature, on the Advisory Board of the Royal Society of Portrait Painters, and a Trustee of the National Portrait Gallery. He has written eight books. He became an Officer, Order of Canada, in 1993 and has received three LL.Ds., from Dalhouise University in 1994, University of Buckingham in 2003, and Exeter University in 2003. He was made a Commander of the Order of the British Empire (CBE) in the Queen's Birthday Honours list, June 2000, and awarded a Knighthood in the Queen's Honours list, June 2003. |
| Don Panoz | American-born in Pittsburgh, PA, Irish tax exile, properties he owns includes Ireland's Elan Corporation with a Bermuda office; Chateau Elan group with hotels and wineries in California and Georgia; a £58 million golf and hotel complex at St. Andrew's Bay in Scotland. |
| David Palmer | 2003 Squash World champion. An Australian, he has a home in Bermuda. |
| Glenn Partridge | Mutual Risk Management. |
| Allen Paulson | Very rich, he put his Bermuda theme casino and hotel at the River Palms Resort in Laughlin, Nevada, near Las Vegas, in Bermuda shorts and filled them with Bermuda palms, plants and more. |
| John Paulson | Billionaire American hedge fund manager. Owns Pacre Ltd in Bermuda. When it was established in April 2012, Pacre's startup capital included $450 million from the "principals" of Paulson's hedge fund, according to A.M. Best. Paulson owns about 53 percent of his firm's assets under management, according to the Bloomberg Billionaires Index, and at least 75 percent of the firm. Bloomberg estimates Paulson's net worth at $11.2 billion. He opened his money management firm in 1994, and rose to fame in 2007 after a wager against the collapsing U.S. subprime mortgage market generated billions in profits. Paulson told a US Congressional hearing in 2008 that all of his personal investments were with Paulson & Co., which now manages about $18 billion in assets. He announced plans last year to donate $100 million to conserve Manhattan's Central Park, steps from his six-story townhouse. The other $50 million for Pacre came from Validus, to which Pacre outsources its underwriting. Validus sold premiums worth 32 percent of its equity in the most recent nine months. Pacre invested the entire $500 million in startup capital in four Paulson & Co. hedge funds. |
| Viscount Petersham | British, titled, worth US$ 160 million and has Halley Investment company in Bermuda. |
| Ross Perot | In the 1992 and 1996 US Presidential elections he won 19 percent of the popular vote. He founded the Reform Party in USA. He's worth at least US$ 3.4 billion in 2011. He and his son, Ross Jr, own lavish side by side Bermuda homes in Tucker's Town. His own property is "Vertigo. " Ross Jr. has "Caliban" on 2.86 acres overlooking Waller's Bay and Surf Bays, with various buildings. In August 2006, Ross Sr's guests included US Cabinet Secretary Jim Nicholson and America's leading wine importer John F. Mariani, Jr. Bermuda-based Parkcentral Global Hub is his family trust. Steven Blasnik, president of Parkcentral Capital Management LP and manager of the Perot family's money since 1992, and others formed Parkcentral Global in 2002. |
| Marion Macmillan Pictet | American, Bermuda resident, worth at least US$4.7 billion. She runs Cargill Inc. and once owned Perot's Island in the Great Sound. She is descended from William W Cargill, who started with one-grain elevator in post-Civil War Iowa. |
| Hasso Plattner | Formerly Chairman of SAP, owner of 1st over the line Morning Glory in a recent Newport to Bermuda Race. Lives at "Sea Crest" Shore Lane, Tucker's Town. |
| Patrick Rafter | Two-time U.S. Open Tennis Champion and Wimbledon runner-up. Has a home in Bermuda. |
| Dennis Reding | ACE. |
| Robert Reale | Annuity & Life |
| William Riker | Renaissance Re. |
| Mitt Romney | Republican candidate for US President November 2012 elections. Estimated to be worth about $250 million, he and/or his wife and family have several Bermuda-based offshore entities. |
| Hans-Joerg Rudloff | A frequent visitor to Bermuda, he was chairman of Barclays Capital - the investment banking division of Barclays Bank; the director of Bermuda-based Marcuard Capital (Bermuda) Ltd; and is a board member of the enormously wealthy (about US$2.7 billion) Bermuda-based Thyssen-Bornemisza Group. It cost US$100 million to settle its grievances in Bermuda in 2001-2002. |
| Gary Scofield | Annuity & Life. |
| Hon. Christopher Sharples | He lives with his wife and mother, Baroness Sharples, at multi-million dollar Tideway, 19 Lone Palm Drive, Point Shares, Pembroke Parish, Bermuda. It received Bermuda's residential building design award in 2001. The Hon. Christopher Sharples and mother Baroness Sharples are the son and wife respectively of Governor Sir Richard Sharples who was assassinated in Bermuda in 1974 with his aide-de-camp, Captain Hugh Sayers, Welch Guards, British Army. They are buried side by side at St. Peter's Church in the Town of St. George. Lady Sharples was made a Baroness by the British Government in London soon afterwards. |
| Wafic Said | Billionaire. A Syrian-Saudi Arabian businessman living in Monaco and Paris. Born 21 December 1939, in Damascus, Syria. Owns a huge exempted investment holding company, Said Holdings Ltd. incorporated and registered in Bermuda. It has investments in Europe, North America and the Far East and diverse portfolios, which include fixed income, quoted equities, hedge funds, private equity and real assets including real estate. Saïd started his business career in banking in 1963 at UBS Geneva. In 1969, he established a project development and construction management business in Saudi Arabia. The following two decades, during the period when Saudi Arabia was building its infrastructure, saw his group handle some of the largest public sector projects in the Kingdom. He became a billionaire through his connections with the Saudi royal family, acting as an advisor and consultant on many major infrastructure, industrial and defence related projects including the multi-billion dollar Al-Yamamah arms deal, which was considered controversial at the time. Is also heavily involved with Bermuda-registered Magna Holdings. |
| James Sherwood | American, worth at least US$ 80 million. He heads the Bermuda registered company Sea Containers Ltd. It has substantial real estate, hotel and ferry holdings in Europe and elsewhere. He was the major investor in the reconstituted Orient Express in the late 1970s and spent $32 million on it. |
| George Soros | Hungarian born, British, worth at least $968 million. Via two funds, he holds shares in Bermuda based IPC Holdings, a subsidiary of which is catastrophe insurer International Property Catastrophe Reinsurance Company Ltd. Also had a major stake in Q Re, founded by two former Renaissance Re executives, Michael Cash and the late Bill Riker, with the backing of Mr Soros through his hedge fund manager Soros Funds Management. |
| Robert Stigwood | Former Bermuda resident, film and musical producer (Grease etc) from 1978 to 1991 and entrepreneur, now worth US$ 360 million. His Bermuda-based company is Cedarwood Ltd. |
| Ernest Stempel | Retired CEO of AIG, the largest American insurance conglomerate, having worked there since 1938. A Bermuda resident of Pembroke Parish and worth over $1.3 billion in 2009. |
| James Stanard | Bermuda-based Renaissance Re. |
| Sir John Swan | Multi-millionaire, Bermudian-born and resident, former Premier of Bermuda and probably the best-ever in that role. Knighted for his services to Bermuda. Lives in Grape Bay, Paget Parish with his wife, Lady Swan. |
T to end
| | |
| --- | --- |
| Ed Trippe | American, part time Bermuda resident, son of Juan Trippe who founded Pan American World Airways and serviced Bermuda from 1937. President of Bermuda Properties established by his father. Has a home in Tucker's Town. Also president of the Pan Am Historical Foundation, dedicated to Pan American World Airways. Operates Aegis Systems Inc. in Boston and is a trustee of the Bermuda Biological Station for Research, Inc. |
| Monroe Trout | Prominent Bermuda based commodities futures trader who owns and operates Hamilton Fund Ltd. His Trout Trading Management Co. Ltd. is based in Bermuda and does not come under the rules and regulations of the USA based Securities and Exchange Commission. It is now a US$ 2 billion fund. Has a brother, Timothy, who once owned part of the company. |
| Richard Tucker | Annuity & Life. |
| Richard Turner | Mutual Risk Management. |
| Bruce Wasserstein | CEO of multi-billion dollar Wall Street investment bank Lazard which is incorporated in Bermuda. He took the company public in 2005 and is estimated to be worth approximately $2 billion. |
| Charles Watts | British, former Rolling Stones group drummer, worth about US$ 96 million. |
| John Weale | IPC Holdings. |
| Sanford Weill | CEO of Citygroup Inc. He tops the list of earnings of Bermuda-based executives with an estimated $19.5 million in last reported annual earnings. |
| Alberto Weisser | CEO of Bunge, largest Bermuda-registered international company in Bermuda, 2011 world rankings of 162 in sales, 235 in profit, 731 in assets, 921 in market value. 2011 CEO: Alberto Weisser. World's top soybean exporter and oilseed processor with over 33,000 employees and 2011 sales of $45.71 billion. A global agribusiness and food company operating in the farm-to-consumer food chain, engaged in oilseed processing, producing and supplying of fertilizer to farmers in South America and selling of packaged vegetable oils worldwide. |
| Scott Willkomm | formerly with Scottish Annuity. |


Last Updated: May 20, 2013.
Multi-national © 2013 by Bermuda Online. All Rights Reserved. Contact Editor/writer and webmaster.