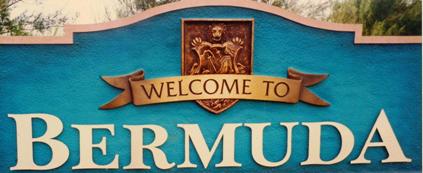 165+ web files, a regularly updated Gazetteer, overall an in-depth description of our island's internally self-governing British Overseas Territory 900 miles north of the Caribbean, 600 miles east of North Carolina, USA. With accommodation options, airlines, airport, actors, actresses, aviation, banks, beaches, Bermuda Dollar, Bermuda Government, Bermuda-incorporated businesses and companies including insurers and reinsurers, Bermudians, books and publications, bridges and causeway, charities, churches, citizenship by Status, City of Hamilton, commerce, communities, credit cards, cruise ships, cuisine, currency, disability accessibility, Devonshire Parish, districts, Dockyard, economy, education, employers, employment, environment, executorships, fauna, ferries, flora, former military bases, forts, gardens, geography, getting around, golf, guest houses, highways, history, historic properties, Hamilton, House of Assembly, housing, hotels, immigration, import duties, internet access, islands, laws, legal system and legislators, main roads, marriages, media, members of parliament, money, motor vehicles, municipalities, music and musicians, newcomers, newspaper, media, organizations, parks, parishes, Paget, Pembroke, performing artists, residents, pensions, political parties, postage stamps, public holidays, public transportation, railway trail, real estate, registries of aircraft and ships, religions, Royal Naval Dockyard, Sandys, senior citizens, Smith's, Somerset Village, Southampton, St. David's Island, St George's, Spanish Point, Spittal Pond, sports, taxes, telecommunications, time zone, traditions, tourism, Town of St. George, Tucker's Town, utilities, water sports, Warwick, weather, wildlife, work permits.

Bermuda's international and local insurers from A to L, Part 1
Specialty risk, captive, excess liability, property catastrophe, etc. offered by multi-nationals

By Keith Archibald Forbes (see About Us) exclusively for Bermuda Online
Introduction
See:
2019. July 1. Regulation poses the greatest threat to the global insurance industry due to the volume of change and associated cost, according to Bermuda-based respondents to a survey of insurance industry professionals. One survey respondent said that regulation is "strangling of our ability to operate effectively across jurisdictions and leverage our capital. [This] is a huge and expensive problem". The Insurance Banana Skins global report, issued biennially since 2007, is published by the Centre for the Study of Financial Innovation in association with professional services firm PwC. This year's analysis is based on 927 responses from 53 territories, including 32 Bermuda respondents. Fourteen were from the reinsurance sector, while there were nine non-life respondents, two life respondents, and one composite respondent. Six respondents identified themselves as 'other'. While Bermuda-based respondents ranked regulation as the greatest threat, the world ranking for regulation was fourth. Technology, meanwhile, was ranked as the number one threat by respondents globally, while Bermudian-based respondents had technology at number five on their list. Bermuda also gave a higher score to political risk (sixth v eleventh in global ranking). That, the survey organisations said, was "because of the island's vulnerability to political actions in the United States (tax), the European Union (blacklisting) and the United Kingdom (Brexit)". Climate change was another higher-than-average scorer among Bermudian-based respondents, perhaps due to the proportionally high number of respondents from the reinsurance industry as that sector bears the brunt of catastrophic events. What follows is a selection of quotes by Bermudian-based respondents to the survey:
Capital availability: "Surplus capital will continue to erode margins and result in adverse economics in the short to medium term."
Climate change: "[Concern about] the ability of the industry to deal with the liability, physical and transitional risks associated with a changing climate."
Investment performance: "Recessionary event in the US combined with continued political upheaval globally [will combine] to produce weak investment returns."
Social change: "Social demands will continue to put pressure on the industry, but not in isolation from governmental interactions and policies."
Change management: "Lloyd's failure to innovate and the advancing march of Chinese capital [will] shift the marketplace."
Bermuda produced the second-lowest score on the Banana Skins Index, implying a low level of risk anxiety. The index measures the average score given by each of the 32 countries with ten or more respondents to the 21 risks, or "banana skins", listed in the questionnaire. The higher the score, the greater is the implied "anxiety level". The top three scores were posted by Turkey (3.64), Malaysia (3.59) and the Philippines (3.55). Bermuda (3.19) was more anxious than only Denmark (3.15). The global score was 3.33. Meanwhile, Bermuda produced an above average score on the Preparedness Index, implying a high level of preparedness. The index measures the average response given to the question: "How well-prepared do you think the insurance industry is to handle the risks you identified?" The continuum runs from "poorly" to "well". The higher the score, the greater is the implied level of preparedness. Bermuda was ninth of 32 countries on the preparedness index at 3.28, behind only Spain (3.47), South Africa (3.46), Switzerland (3.40), Turkey (3.35), Portugal and South Korea (3.33), Germany (3.31) and Malaysia (3.29). The global score was 3.11. The Bermuda rankings, with the corresponding ranking globally in brackets: 1, Regulation (4); 2, Cyber-risk (2); 3, Climate change (6); 4, Change management (3); 5, Technology (1); 6, Political risk (11); 7, Human talent (8); 8, Macro-economy (9); 9, Competition (7); 10, Cost reduction (12); 11, Investment performance (5); 12, Quality of management (16); 13, Reputation (13); 14, Social change (18); 15, Capital availability (20); 16, Brexit (21); 17, Guaranteed products (14); 18, Corporate governance (19); 19, Business practices (15); 20, Interest rates (10); 21, Credit risk (17).
2019. June 11. Bermuda's captive insurance know-how gives it an edge in an industry that has become increasingly competitive. That is the view of Brady Young, chief executive officer of Strategic Risk Solutions, who added that changes in US tax rules had helped to make onshore US captive domiciles more attractive. "Bermuda's sustainable competitive advantage is the expertise among it's service provider and regulatory community," said Mr Young, who was speaking to Captive International ahead of the three-day Bermuda Captive Conference, which started at the Fairmont Southampton yesterday. "Few if any domiciles have the breadth and depth of knowledge and experience that can be found in Bermuda. Also the accessibility and convenience of Bermuda continues to be attractive to captive owners, especially on the East Coast of the United States." Mr Young added: "The above bodes well for the more demanding and sophisticated clients who need what Bermuda can provide. The challenge for Bermuda is remaining competitive for those less complex clients who have the option to implement their captive programme in various onshore domiciles." US domiciles such as Vermont, Utah, Delaware, North Carolina and Tennessee have seen significant growth over the years. A number of states have also been modernizing and updating their captive laws to facilitate new business. Mr Young's company has offices in Bermuda, the Cayman Islands and Vermont, as well as many other captive domiciles. US tax reform that took effect the start of last year increased the compliance burden for offshore captives, which has become an additional consideration in forming a captive and may drive captives to redomicile onshore, Mr Young added. He added that Bermudian captives have more flexibility than those onshore to do third-party business, an area in which he is seeing more growth. "Many clients continue to like the ability to meet and access reinsurers and excess insurers in the same market at the same time they are doing captive business," Mr Young said. He added that the Bermuda captive market is seeing some "exciting developments" and is well placed to benefit from the changing landscape of players in the insurance supply chain. "Mature captives are being used to solve new problems such as gaps in cyber-risk programmes and in response to the hardening market to access alternative sources and forms of reinsurance and capital,"
2018. July 12. The Bermuda Foundation for Insurance Studies awarded $230,000 in scholarship funding to ten students focused on careers in Bermuda's insurance sector. This brings the total amount of funding that the foundation has awarded since the charity was founded 22 years ago to nearly $6.5 million. The total number of current BFIS scholars now at college is 31, which is a funding commitment of $480,000. BFIS has now assisted 189 students with scholarship funding and, with ten BFIS scholars graduating this year, 152 alumni are now employed in the insurance sector and related industries. The BFIS Scholarship Awards Reception, attended by over 80 guests including BFIS donors, trustees, committee members, mentors, alumni, the new awardees and their parents, was held at O'Hara House, courtesy of XL Catlin. Gail Martin, BFIS chairwoman, started the event by highlighting the reason BFIS was created, which was to provide financial support and guidance for Bermudian students so that they would have the opportunity to obtain the appropriate education and training in order to pursue an insurance-related career. She went on to thank the Scholarship Committee for their difficult task in selecting the recipients. Duranda Greene, chairwoman of the BFIS Scholarship Committee, in presenting the BFIS awards, said: "We received 75 applications of which 34 were freshmen, 18 sophomores, 20 juniors and three seniors and from those 27 students were interviewed. The standard was extremely high and the committee looks for students of outstanding ability, not only extremely sound academically, but also well rounded, excelling in their individual pastimes of sports, music and philanthropic endeavors. They need to be able to clearly articulate their interest in a career in the insurance sector so both the essay and the interview are extremely important to the review process." BFIS Overseas Scholarships were awarded to: Grace Francoeur (finance, McGill, Canada), Ava Marshall (finance, Queen's, Canada), Sydney Mason (politics and international relations, Southampton, UK), Malini Romeo (economics, British Columbia, Canada). This year there were six "named" awards from BFIS donor companies: the BFIS Argo Scholarship awarded to Somer Froud (IT management, West of England, UK); the BFIS Aspen Scholarship to Amon Wedderburn (insurance and risk management, St John's, USA); the BFIS Axis Scholarship to Busayo Salawu (actuarial science, Southampton, UK); the BFIS MS Amlin Scholarships were awarded to Rajah Steede (insurance and risk management, Georgia State, US) and Miles Cave (actuarial science, Queen Mary, UK). The BFIS Alumni Association Scholarship, funded with money raised by BFIS Alumni mostly though their annual Denim Day, was awarded to Zya Fraser (finance, Georgia State). Closing speakers were Jonathan Allen, co-chairman of the BFIS Mentor Network Committee and BFIS Scholar 2000, who spoke about the work the committee does and how important it is for students to network at every opportunity. He also highlighted the opportunity students have to learn from their mentors — not only their career successes but also any missteps they made along the way. Meagan Stecko, BFIS Scholar 2016 and BFIS Bermuda Intern 2018, highlighted the importance of taking advantage of all BFIS has to offer in terms of support and programmes from networking to resume reviews and finding employment. She encouraged the new scholars to take full advantage of Cathy Lapsley and Jane Bielby at the BFIS office, who are available for advice and assistance. BFIS president Stephen Jones congratulated the new scholars and thanked Cathy Lapsley, BFIS executive director, and Jane Bielby, BFIS administrator, for their continuing hard work, professionalism and dedication in the running of BFIS and all its programmes.
2018. February 8. The ratings of some insurance and reinsurance groups could be affected by the impact of the reform of US tax law. AM Best said that anticipated structural changes to certain reinsurance arrangements between affiliated insurance or reinsurance companies, particularly those domiciled in the US, could impact the rating agency's assessment of group rating affiliations. The agency said its "rating unit" concept in evaluating insurance group members recognizes that the financial fortunes of certain members may be so intertwined that they are most appropriately analyzed with their group as a whole. Several Bermuda insurance groups have American-based insurance subsidiaries and cede a proportion of that business to a Bermudian-based affiliate in the form of quota share reinsurance. According to a new Best's Briefing, titled Impact of US Tax Reform on Group Rating Affiliations, AM Best expects its rated American-domiciled insurers and reinsurers to make significant changes to material financial arrangements, such as quota share, excess of loss or stop-loss reinsurance agreements with foreign affiliates, in response to the Tax Cuts and Jobs Act's base erosion and anti-abuse tax measure. The agency said material changes to a reinsurance agreement, or outright non-renewal, for any reason, could affect AM Best's assessment of whether a parent is willing and able to provide explicit support to an affiliate. However, it also said explicit support is one of ten qualitative and quantitative factors used to assess group rating affiliation eligibility, and it will consider all of these, "including all forms of explicit support, on a situational basis". AM Best expects tax reform to be a net positive for the financial position of US property/casualty insurance companies and American-parented global insurers and reinsurers. The agency said the largest benefit will be the reduction in the corporate tax rate; however, other tax reform provisions may limit the benefit of the reduction. AM Best noted that foreign-parented global re/insurers have publicly stated that the impact of tax reform will not be material, presumably as a result of the multiple platforms in which they can transact business.
2018. February 7. Bermuda was home to 739 active captive insurance companies as of the end of last year, according to financial-services regulator, the Bermuda Monetary Authority. The BMA said 17 new captives were registered in 2017, up from 13 in 2016. Jeremy Cox, the BMA's chief executive officer, said: "The majority of the new captives originated in the US but they also came from Europe, Canada, Australia and Latin America. "Both Latin America and Canada have benefited from the business development efforts of the Bermuda Business Development Agency (BDA) and we have accordingly seen heightened interest from those regions." New 2017 captives covered a diverse range of risks, particularly among the Class 1 captives — those underwriting only the risks of their own parent companies and affiliates — which saw significant growth — 12 new Class 1s were registered in 2017 compared to four in 2016. The new Class 1s covered a diverse range of risks, from Canadian conglomerates writing general liability and workers' compensation, to US healthcare captives insuring nursing homes and medical stop loss cover for employees. "The BMA takes the role of gatekeeper to Bermuda's re/insurance market very seriously and every application undergoes intense scrutiny," Mr Cox said. "As supervisor, it is our job to ensure that Bermuda's outstanding reputation as a financial services centre remains intact. Bermuda remains the world's leader for captive formations, it's not about the number of captives on the Bermuda register; it's about the quality of the business being conducted here. That's the Bermuda brand and the BMA will continue to apply the regulation needed to protect it." Net premiums written by Bermuda's captives amounted to $54.7 billion, down from $55.3 billion in 2016. Bermuda's captive register as at December 31, 2017, included:
Class 1: 218 licences
Class 2: 267 licences
Class 3: 239 licences?
Class A: seven licences
Class B: eight licences
2017. December 18. Bermuda-based reinsurers are weighing restructuring options in response to US tax reform legislation that could be signed by President Donald Trump as early as this week and come into effect by the start of next year. Tax expert Will McCallum said that the island's major industry will see its cost of doing business going up when the reform takes effect and some companies will likely have to relocate hundreds of millions of dollars of capital to the US. However, judging from conversations with clients, he views a mass exodus of jobs from the island as unlikely. Mr McCallum, managing director and head of tax for KPMG in Bermuda, was speaking at a US tax reform update session hosted by the Bermuda Chamber of Commerce on Friday morning. "I don't see how anybody can say this a good thing for Bermuda, but it doesn't feel apocalyptic," Mr McCallum said. Late on Friday, US Republicans put forward the latest version of the Tax Cuts and Jobs Act fashioned from the different Bills passed by the House of Representatives and by the Senate. Members of the House and Senate are expected to vote on it this week, with Republicans hoping to get it to President Trump's desk before Christmas. The US corporate tax rate will be slashed from 35 per cent to 21 per cent, reducing Bermuda's tax advantage over US rivals. But perhaps the biggest direct impact for the island will come from the Base Erosion and Anti-Abuse Tax, known as Beat. It will hit Bermudian insurance groups with US subsidiaries, which cede premiums to their affiliated reinsurers in Bermuda, by effectively levying a 10 per cent tax on the transaction, rising to 12.5 per cent from 2026. This will impact several major groups including XL Catlin, Arch Capital and Axis Capital. Mr McCallum told a business audience, which included John Rankin, the Governor, and Wayne Furbert, the Junior Minister of Finance, that his impacted clients in the insurance industry had been working on their restructuring options. He said Beat would effectively be a gross tax with no apparent deductibles. The Bill includes an option to be taxed as a US entity — with regard to affiliated US business — instead of paying Beat, an option that Mr McCallum believes most impacted groups will take. If the Bill becomes law before the end of the year, Beat will come into effect on January 1, 2018, meaning insurance companies face a "busy couple of weeks" preparing. For the first taxable year, the rate will be a reduced 5 per cent. Mr McCallum explained that many US subsidiaries of Bermudian insurance groups used quota-share reinsurance contracts with their parent companies, to transfer substantial amounts of risk from the US to the Bermuda balance sheet. He argued that this was "a standard way of managing risk, not a tax play". Much of the premium goes back to the US in the form of ceding commissions and claims, Mr McCallum said. And he added that the diversification of global risk and scale of the Bermuda balance sheet was what allowed Bermudian insurance groups to take on so much American risk. He said the 10 per cent Beat tax was "not a gross tax, but it works that way" and would be so punitive to affiliated quota-share deals that most groups would take the option to file as a US taxpayer for this particular part of their business. They would effectively "draw a box around their US earnings" and pay US corporate tax on those profits. "Why would a Bermuda company opt to be a US company for tax purposes?" Mr McCallum said. "Because it's a better outcome. The bad thing is that they will have to restructure their businesses in a way that they don't want to, not for good business reasons. It will mean that some capital will have to be relocated to the US to satisfy the regulators. But the bottom line is that there may not be much change in Bermuda." Bermuda reinsurers write business from all over the world that will be unaffected by the US tax changes, he said. Also, Beat would not apply to third-party business from the US. He did not expect to see mass relocation of underwriting teams to the US, but he said this would depend on each group's circumstances and its concentration of US business. The Association of Bermuda Insurers and Reinsurers is a member of the US-based Coalition for Competitive Insurance Rates, which expressed "disappointment" over the latest version of the Tax Cuts and Jobs Act and urged a rethink. The effect of Beat would be to "unfairly slap US consumers and small businesses with higher insurance premiums — undoing potential tax relief they had hoped to get from this bill", the CCIR stated. "The global insurance and reinsurance industry is concerned that Congress would include a provision in the Tax Cuts and Jobs Act that will serve only to 'Americanise' risk by decreasing capacity benefits to insurance markets globally, thus increasing US prices. This is truly a blow to consumers and business, particularly those in Florida, Texas, California, South Carolina, Louisiana and other disaster-prone states who rely on this capacity in times of catastrophe. The only winner under the double-taxation that will result from Beat is a group of highly successful domestic insurance companies who stand to benefit greatly from the market distortion this provision will trigger. CCIR welcomes continued dialogue on this issue."
2016: Legislation, drawing upon Delaware law, has been approved by MPs in Bermuda to introduce limited liability companies (LLCs). Such vehicles would be broadly similar to Delaware LLCs.
Office prices in office buildings
Some examples were from, in 2015:
Wellesley House. $60 per sq ft per annum, with Service Charge $23 per sq ft per annum.

IAS Park Building. $33 per sq ft per annum, plus Service Charge (including Electricity and Bermuda Government Land and Corporation of Hamilton Taxes) of $16.51 per sq ft per annum.
l Ram Re House. $40 per sq ft per annum or $8,666.67 per month plus Service Charge per sq ft. $9.65 per annum or $2,091 per month; Electricity estimated at $7.58 per sq ft per annum or $1,642.33 per month; Bermuda Government Land and Corporation of Hamilton Taxes currently estimated at $12,825 per annum, in total.
Companies (corporations) by name include
This file lists many Bermuda incorporated international - not domestic unless shown as local - insurance & reinsurance companies. Jurisdictional regulatory agency is the Insurance Division of Bermuda Monetary Authority. All shown are limited liability companies ending in "limited" but for mention-only purposes below the word "Limited" is not included.
Advantages do not include no income taxes (because there is an income tax, called a Payroll Tax, payable by employers and employees, based on employment income) but there are few restrictions as to how Bermuda companies can invest their assets and deploy capital, not to mention the island's close proximity to the largest insurance market in the world, the USA. They are presently free to accept contingent commissions, which are payments to brokers from insurers based on the volume of business steered to them. These factors, along with the current favorable market conditions, have contributed to the robust financial performance of the Bermuda insurance and reinsurance market. They are exempted from Bermuda's domestic company requirements of being at least 60% beneficially owned by Bermudians. They can trade anywhere in the world except as a local company in Bermuda (They cannot write any business for Bermuda residents, only with other international or exempted companies). The regulatory environment is exceptionally favorable to them in Bermuda - so much so that many international businesses, including insurers, from all over the world, even in places such as St. Lucia, West Indies, now have their Bermuda-incorporated and Bermuda-based companies as their registered offices and their companies beyond Bermuda as their subsidiaries. They come mostly - but not solely - from the USA. One prominent US corporation, Chevron, has over 400 Bermuda-incorporated companies and there are an equal number of Bermuda-incorporated companies beginning with the word "China." Their reasons to relocate to Bermuda as corporate inversions arise out of the USA's own tax code and/or similar taxation policies of the UK, Canada, China, Russia and other countries. The presence in Bermuda of these Bermuda-registered companies, the Bermuda Government fees they pay in return for not having any Bermuda Government taxes imposed on their income or profits and the profits they earn from their often world-wide business including acting a principal insurers in US and other jurisdictions and in major disasters such as hurricanes, typhoons and special risks, is the single-biggest reason, not tourism which lags far behind, why Bermuda, despite its tiny size of only 21 square miles or 58 kilometers, scores so highly in World Bank and related statistics in Gross National Income and other economic indicators.
Note:
Showing when incorporated in Bermuda. With incorporation dates shown the American way.

A much more extensive list of all Bermuda-incorporated entities, including insurance companies, is in process. When completed it will replace this much shorter file and no longer show some insurance companies only.
A
Name

Details

Accord Re
5/26/1989. 28 Church Street, Hamilton HM 12. Phone 292-4006. Fax 292-3865.
Accord Underwriting Agency
6/21/1989. Continental Building, 25 Church Street, Hamilton HM 12. Phone 292-4006.
Accordion Reinsurance
5/11/2011 by Lancashire Holdings as a fully collateralised sidecar quota share reinsurance arrangement with a capital draw-down feature, flexibly capitalised for up to $250 million, to act as a quota share reinsurer of Lancashire Insurance Company Ltd on its worldwide property retrocession business. A Special Purpose Insurer.

Ace Bermuda Insurance

Since 6/2/1993. World HQ in Bermuda. Ace Building, 30 Woodbourne Avenue, Hamilton HM 08. Phone 295-5200. Fax 295-5221. P. O. Box HM 1015, Hamilton HM DX, Bermuda. Regional headquarters are in London, including Lloyd's Syndicate 2488, Stamford and Dublin.

Ace Bermuda International Insurance (Ireland)
Since 3/4/2003
Ace Capital Re Managers
Since 12/19/1996
Ace Ina Overseas Insurance Company
Since 5/18/1995
Ace Life Insurance Company
Since 7/28/1976
Ace Tempest Life Reinsurance
Since 10/13/2000. Reinsurance division of the Ace Group of Companies. In 2007 established an underwriting presence at Lloyd's Reinsurance Company (China) Limited, Lloyd's new licensed reinsurance company based in Shanghai. Offers all lines of property and casualty facultative and treaty reinsurance to the Chinese market, fully supported by Ace's existing Lloyd's Syndicate 2488.
Ace Tempest Reinsurance
Since 9/1/1993
ACHP Insurance Company
Since 8/6/1985
Aeolus Re
Formed April 2011, Class 3.
Aeolus Re MY11
Formed May 11, 2011 as a special-purpose insurer (SPI) by Aeolus Capital Management.
Aeolus Re J12 SPI
Formed December 2011 special-purpose insurer (SPI) by Aeolus Capital Management.
Aetna Life and Casualty (Bermuda)
AFC Re
Victoria Hall, 11 Victoria Street, Hamilton HM 11. 292-1361. Fax 299-8813
African Risk Capacity (ARC)
Since May 2014. A specialized agency set up by the African Union to help member states become more financially resilient to extreme weather events and to protect insecure food populations. See its ARC Insurance Company, below. The capital was provided by the governments of the UK and Germany.

It is possible that at some point in the future, the company may consider re-domiciling to Africa, depending on the wishes of the members and directors. ARC officials had visited Bermuda several times during the past 18 months, for talks with himself and financial regulator the Bermuda Monetary Authority.
Affiliates Insurers
Formed 23 October 2002. Class 3.
Agatha Re
Incorporated 28 November 2001. Class 3.
Agent Alliance Reinsurance
Incorporated November 18, 2011 as a class two re/insurer by Risk Services (Bermuda).
Aggcap Insurance
Incorporated 15 March 2002. Class 2.
AIG Cat Excess Liability
P. O. Box HM 152, Hamilton HM AX. Formerly Starr Excess International. Has between 500 and 600 clients in Bermuda. A property and casualty subsidiary of AIG providing catastrophic excess liability products, services and solutions plus capability to offer policies on an admitted basis.
Airline Mutual Insurance
Managed by Thomas Miller (Bermuda) Ltd
Airways Assurance
C/o Conyers Dill & Pearman
Alphacat Reinsurance
Class 3. Since January 2009. Established by Validus Managers.
Alea Group Holdings (Bermuda)
Crown House, 3rd Floor, 4 Par-la-Ville Road, Hamilton HM 08. Or P. O. Box HM 2983, Hamilton HM MX. 296-9150. Alea Bermuda Ltd. is a property and casualty insurance company. Also with offices in Bahrain, Basle, Jersey (CI), Kuala Lumpur, London, New York, Norwalk (CT), Rocky Hill, Sydney, Toronto, Tokyo and Tunis. Now owned by Fortress Investment Group LLC, which manages private equity and hedge funds.
Alea (Bermuda)
P. O. Box HM 2983, Hamilton HM MX. A member of the Alea Group. Underwriting for Aviation and Space, Finite and CAT.
Alea Europe
In September 2009 re-domiciled from Switzerland to Bermuda
Alea Group Holdings (Bermuda) Ltd
Also with Alea (Bermuda) and Alea (Europe). Controlled by the New York buyout firm Fortress Investment Group LLC, Alea is in the process of winding down its insurance businesses following record storm losses in 2005.
Alberti Re
Formed 2006, Class 3
AlphaCat Reinsurance
Formed January 2009 by Validus.
AlphaCat Re 2011
Formed April 2011 by Validus. A special purpose insurer
AlphaCat 13
Formed 2013 by Validus
AlfaStar Insurance Group
formerly Stirling Cooke Brown. Chairman Stephen Crane.
Alice Re
Formed 2006, Class 1.
Allianz Risk Transfer (Bermuda) - (ART)
55 Par-la-Ville Road, Hamilton HM 11. 295-4722. Fax 295-2867. Allianz is the leading insurer in Germany and Austria.
Allied World Assurance Company - (AWAC)
Bermuda Commercial Bank Building, 43 Victoria Street, Hamilton HM 12. Phone 278-5400. Fax 296-3428. P. O. Box 3010, Hamilton HM MX.. A commercial property, casualty. reinsurance and specialty lines insurer. Incorporated 13 November 2001. Property and catastrophe insurance and reinsurance. With US$1.5 billion in capital. A joint venture between American International Group Inc, Chubb Corporation, GS Capital Partners 2000 LP, an investment fund managed by Goldman Sachs & Co. Class 4. Also in Dublin.
Ally International Insurance Company

Formerly GMAC International Insurance Company.

Altair Re
Since April 2013 as Ace's new $95 million special purpose vehicle (SPI).
Alternative Reinsurance
C/o Conyers Dill & Pearman, Bermuda.
Alterra Capital Holdings
A new (March 2010) Bermuda-based re/insurer created by the merger of Max Re and Harbor Point. Also includes its affiliated/owned similarly Bermuda-based operating companies Alterra Bermuda, Alterra Capital Trust I, Alterra Finance, Alterra Reinsurance Europe, Alterra Europe, Alterra America Insurance Company, Alterra Excess and Surplus Insurance Company, Alterra Reinsurance USA.
Alterra Bermuda
Amerimed Insurance
Incorporated November 6, 2002. Class 1.
American Senterfitt Insurance Company
Incorporated 30 October 2001. Class 1.
American Fire & Marine
48 Par-la-Ville Road, Hamilton HM 11. Phone 295-6986
American General Life of Bermuda
A subsidiary of American General Corp. In 2001, it took over and renamed Templeton General Life of Bermuda Ltd. Taken over in 2001 by AIG
American Home Assurance
Began January 2009.
American Indemnity Insurance Company
Belvedere Building, Pitt's Bay Road, Pembroke. Phone 292-7569
American International Company

9 Richmond Road, Hamilton HM 08. Phone 295-2121. Fax 292-6735. Very prominent in Bermuda, with its own building shown below and with many AIG Bermuda-incorporated entities. World's largest insurer by market value, with a $100+ billion balance sheet. Founded in Shanghai, China, in 1919. New York-headquartered at Maiden Lane, a block from Wall Street. On 16th September 2008 AIG was rescued after the US Federal Reserve extended an $85bn bridging loan to the troubled insurance giant that provides mortgages insurance and more to most banks in the USA and many abroad. The Fed, after meeting with senior officials of the US Treasury, Senate and Congress, offered the money to the corporation in return for it pledging all of its assets. In addition, the Fed received warrants which gave it an ownership stake of almost 80pc. In March 2009 AIG announced a huge loss, highest in US corporate history, of $61.7 billion for the fourth quarter of 2008 on Monday. The US Government provided another $30 billion of aid in its third bailout of the company, now totaling $180 billion, since September 2008. The latest bailout increased the government's commitment to keeping AIG on life support, and avoided any crippling credit rating downgrades that might have forced AIG to come up with billions of dollars it might not have had. Most of the loss stemmed from big write-downs tied to credit default swaps and other toxic debt. AIG built up its exposure to swaps earlier this decade, when long-time CEO Maurice (Hank) Greenberg and then Martin Sullivan ran the company. Briefly changed its name to Chartis, now back to AIG, following its return to health, profitability and hugely less debt to Uncle Sam. Employs around 200 people in Bermuda. First major insurance company to locate in Bermuda and in the 1960s was allowed to have a separate agency of the American Life Insurance Company, an AIG subsidiary, active in the Bermuda marketplace.

American International Underwriters Overseas (Bermuda)

Owned by American International Group. A prominent international or exempted company.

American International Underwriters Overseas Association
Owned by American International Group. A prominent international or exempted company.
A - continued
American Investors Insurance (Bermuda)
American Overseas Group
Formerly RAM Re. Formed 1998. An AAA S&P rated financial guaranty reinsurance company specializing in municipal and asset-backed securities
American Safety Insurance Holdings

Bermuda-based, in March 2013 indicated that the company is exploring "strategic alternatives, including a potential sale of the company." The insurer turned to Bank of America Merrill Lynch to advise on its evaluation and has indicated that no further statements will be made by the company "until a definitive agreement has been reached, or until the process of exploring strategic alternatives has ended." A week earlier, Bermuda-based run-off buyer Catalina Holdings built a 6 percent stake in the insurer as it fired a first shot in a possible takeover attempt. For 25 years, American Safety Insurance Holdings, has offered solutions outside the US in the reinsurance and alternative risk markets through its subsidiaries, American Safety Reinsurance and American Safety Assurance; and in the US for specialty risks and alternative risk markets through its programme administrator, American Safety Insurance Services, and insurance company subsidiaries and affiliates, American Safety Casualty Insurance Company, American Safety Indemnity Company, American Safety Risk Retention Group and American Safety Assurance (Vermont). (770) 485-4310. Toll free: (800) 388-3647. Fax: (770) 952-7507.

Amerisure Re (Bermuda)
Windsor Place, Church, Queen and Reid Streets, Hamilton.
Amlin Bermuda
Incorporated 24 October 2005. 141 Front Street, Hamilton. landlord Sir John Swan, from October 2011. $1 billion reinsurer formed by Amlin, one of the largest UK-listed Lloyd's insurers. Class 4. Largest independent Lloyd's insurance group. Parent is Amlin plc of UK. With total capital in the region of $1 billion. Before October 2011 was in the Bermuda Commercial (BCB) building. Began in Bermuda with a staff of four underwriters brought in from London. Since then has expanded to 45-strong team, including 30 Bermudians or spouses of Bermudians. In the global catastrophe reinsurance market, reported a group-wide net loss of £151.7 million ($250 million) in the first half of 2011, compared with a profit of £84.5 million in the year-earlier period, due to record claims from natural disasters in Japan, New Zealand and Australia. In 2010 Amlin completed redomestication of its Bermuda-based reinsurance unit to Switzerland, but the move has had little impact on its operations here. It has gone from being Amlin Bermuda Ltd, a reinsurance company incorporated in Bermuda, to becoming part of Amlin AG, a Swiss incorporated company.
Anderson Hill Insurance
ANECO Reinsurance Co
The first publicly held reinsurance firm in Bermuda.
Annuity & Life Reinsurance
Cumberland House, 1 Victoria Street, Hamilton HM 11. P. O. Box HM 98, Hamilton HM AX. Lawrence S. Doyle. Arrived 1998. A subsidiary of Annuity & Life Re America, formerly Capitol Bankers Life Insurance Company. Provided annuity and life reinsurance to insurers through its wholly owned subsidiaries, Annuity and Life Reassurance, Ltd. and Annuity and Life Reassurance America, Inc.
Aon (Bermuda)
Phone (441) 295-0265. Top floor, Cumberland House, Victoria Street, Hamilton. P. O. Box HM 2450, Hamilton HM JX. Specialist insurance, broking, reinsurance expertise and consulting. One of the first in Bermuda.
Aon Insurance Managers (Bermuda)
as above
Aon Global Risk Consulting Bermuda
as above
Aon Risk Solutions (ARS)
as above. The global risk management business of Aon plc. Has signed a unique coinsurance agreement with Berkshire Hathaway International Insurance Ltd. ARS will place business in the sidecar where the Lloyd's market participates. Unlike most sidecars, which write reinsurance business, this sidecar is globally available across all industry segments to write primary business for retail clients.
Appalachian Re (Bermuda)
Formed 2006, Class 3
Aquila Energy Re
Aquila Inc. of the USA is a leading wholesaler of electric power and natural gas. It was seriously buffeted by the Enron fiasco. As a result, the Bermuda company is wound down its operations. It closed its Bermuda office and reduced its staff to 1.
AQR Re
Formed December 2011, Class 3B re/insurer, the reinsurance arm of investment firm AQR Capital Management.
ARC Insurance Company
In May 2014 Bermuda beat out competition from Switzerland to become the domicile of this first-ever African catastrophe insurance pool. ARC Insurance Company Ltd is a mutual insurance company established on the Island to provide drought coverage for five African countries: Kenya, Mauritania, Mozambique, Niger and Senegal.

The company was set up by African Risk Capacity (ARC), a specialized agency set up by the African Union to help member states become more financially resilient to extreme weather events and to protect insecure food populations. The capital was provided by the governments of the UK and Germany.

It is possible that at some point in the future, the company may consider re-domiciling to Africa, depending on the wishes of the members and directors. ARC officials had visited Bermuda several times during the past 18 months, for talks with himself and financial regulator the Bermuda Monetary Authority. Marsh IAS, the insurance manager in Bermuda, Willis Group as reinsurance broker, and Appleby Bermuda, who assisted with ARC Ltd's incorporation, are among others involved with the new company.

The insurance policies issued by ARC Ltd will provide a total of approximately $135 million in drought insurance coverage tailored to the specific requirements of the insured countries. In addition to its own capital, ARC Ltd has secured US $55 million of capacity from the international reinsurance and weather risk markets in order to cover the risks it is taking on from the participating countries.

The ARC Agency said the new insurance pool would make disaster-stricken African countries less reliant on international aid and also avoid the scenario of having to divert funds from important development projects to deal with an immediate crisis.

Henry Rotich, Kenya's Cabinet Secretary for the National Treasury, said: "Droughts undermine our hard-won development gains, just as Africa is beginning to realize its vast potential.

ARC will help us build resilience among vulnerable populations, protect our agriculture investments, thereby increasing productivity, as well as promoting fiscal stability by preventing budget dislocation in a crisis."

Nigeria's Finance Minister Okojo Iweala, chairman of the ARC Agency Board, described the formation of the Bermuda-based catastrophe insurance pool as a "transformative moment in our efforts to take ownership and use aid more effectively.

It is an unprecedented way of organizing ourselves with our partners, with Africa taking the lead taking our collective destiny into our own hands, rather than relying on the international community for bailouts.
Arcata National Insurance
Incorporated 13 December 2001. Class 2.
Archimedes Risk Solutions
Incorporated 3 June 2002. Class 2.
Arch Reinsurance
Craig Appin House, Wesley Street, Hamilton. P. O. Box HM 1826, Hamilton HM HX. Telephone (441) 296-8240. P. O. Box HM 1826, Hamilton HM HX. Broad-based multi-line reinsurance. Originally Risk Capital Reinsurance Company. Capital US$ 1 billion. Moved to Bermuda from Delaware on November 8, 2000 to avoid US taxes. Part of Arch Capital Group of USA. Arch Capital Group Bermuda and Arch Merger Corporation were formed in July 2000. More than 25 percent is owned by XL Capital. In 2000, Arch acquired Hales, a private American merchant bank specializing in insurance. Class 4.
Ardra Insurance Company
Owned by Richard and Jean DiLoreto of USA.
Argo Group International Holdings
Formed in 2008 by the 2007 merger between PXRE and US insurer Argonaut Group, 110 Pitts Bay Road, formerly the office of PXRE. An international underwriter of specialty insurance and reinsurance products in niche areas of the property and casualty market. ArgoGlobal SE is the European arm of Argo Group. It looked at several jurisdictions when it decided to expand its operations into Europe. Argo picked Malta because it has an English-speaking population and the Malta Financial Services Authority (MFSA) has a good reputation internationally. The Maltese branch operates in Europe, mostly Germany, Austria, France, the UK and the non-EU Switzerland, which required a licence from Swiss regulators. The Malta operation takes in millions of euros in premiums and provides work for local law and accountancy firms. It specialises in professional liability coverage.
Argus Insurance Company
Local. 12 Wesley Street, Hamilton HM 11. P. O. Box HM 1064, Hamilton HM EX. Telephone 295-2021. Fax 292-6763. Argus expanded its property and casualty portfolios with the acquisitions of Bermuda-based Aviva Plc. and the Gibraltar property and casualty company, Norwich Union International Insurance.
Argus International Life Bermuda
see above
Ariel Re
Victoria Street, Hamilton. Incorporated 2005 by by former ACE executive Don Kramer and investors. Queen Street, Hamilton. The company took over the infrastructure and offices of reinsurer Rosemont Re, a Bermuda company owned by troubled UK parent, Goshawk Insurance Holdings Plc. then in run-off. In 2012 Ariel Re was sold to Goldman Sachs. The deal stating the sale includes reinsurance of all in-force business and outstanding reserves associated with the property reinsurance, property insurance and specialty reinsurance business, as well as the Ariel Re brand and intellectual property. In 2012 the company had 61 employees, 42 of which are Bermudian or spouses of Bermudians. All stayed with the sale. The current underwriting staff of Ariel Re and the existing Goldman Sachs underwriting team will be merged into a single, coordinated underwriting team, writing business in both London and Bermuda. The combined business will operate as part of the Goldman Sachs Reinsurance Group, and there will be a single organizational structure overseeing three operating entities, Ariel Re Bermuda Ltd, Ariel Syndicate 1910 and Arrow Capital Reinsurance Company Ltd. Syndicate 1910 will be renamed Ariel Syndicate 1910 and along with its existing business will offer renewal and novation of the in-force covered business. Ariel Reinsurance and Ariel Holdings will be renamed 'Arden Re' and 'Arden Holdings', respectively, and will continue to own and operate its credit and surety business and Lloyd's operation Atrium. Goldman Sachs Reinsurance Group has been in the property and casualty reinsurance business since 2005, had been seeking profitable ways to grow its business. Ariel Holdings had been looking to for liquidity for its initial private equity investors and said the merger creates a strong combined business and ongoing operating platform for both customers and employees.
ARIA Ltd
Incorporated 21 January 2002. Class 3.
Ark Syndicate Management
2007. A Bermuda-based holding company, with investors including Swiss Re and Lehman Brothers, as a new Lloyd's of London underwriting vehicle. Approved by Britain's Financial Services Authority and Lloyd's, it underwrites a diversified book of insurance and reinsurance in marine, energy, property and casualty classes.
Arlington Insurance Company
Formed 9 October 2002. Class 3.
Armitage International Insurance
Incorporated September 21, 2001. Class 1.
Armor Re
Formed May 2013 as a Special Purpose Insurer.
Armour Reinsurance Group Holdings

Incorporated 2007 by Brad Huntington and John Williams. Holding company for the Armour Re Group - Bermuda based insurance, reinsurance and service companies which specialize in the creation and implementation of solutions and acquisitions within the distressed, discontinued and other specialty sectors of the global insurance and reinsurance marketplace.

Arrow Capital
Incorporated 24 October 2005. Owned by investment firm Goldman Sachs Group, and is an addition to Arrow Re.
Arrow Reinsurance Co
2005. Class 4. Wholly owned subsidiary of The Goldman Sachs Group Inc of New York.
Artex Underwriting Managers
Arthur J. Gallagher & Co (Bermuda) Ltd, Sofia House, 48 Church Street, P. O. Box HM 2000, Hamilton HM HX.
Artex Risk Solutions (Bermuda)
See above
Arthur J. Gallagher Intermediaries (Bermuda)
Sofia House, 48 Church Street, P. O. Box HM 2000, Hamilton HM HX. A subsidiary of Arthur G. Gallagher & Co. Ltd, 4th largest insurance brokerage in the world.
Ascend Financial Services
Incorporated 2004 as an imported financial guaranty reinsurer to Bermuda
Ascend Guaranty
as above
Ascend Insurance Group
as above
Ascendant
Formed late 2005
Asco Bermuda
Incorporated 22 March 2002. Class 1.
Aspen Insurance
141 Front Street, Hamilton, since November 2011. Previously at Maxwell Roberts Buildings on the corner of Church Street and Par-la-Ville Road, Hamilton. P. O. Box HM 1826, Hamilton HM HX. Incorporated late 2002. Commenced operations in Bermuda in December 2002 as a Class 4. Property and casualty. Capitalized at US$200 million.
Aspen Insurance Holdings
Holding company of above, formally known as Exali Reinsurance Holdings Ltd. Also owns Wellington Reinsurance Ltd, based in London.
Aspre Insurance Brokers
Since June 3, 2011.
Asset Alliance Reinsurance
Incorporated 30 October 2001. Class 3.
Associated Electric & Gas Insurance Services (AEGIS)
One of the principal Bermuda companies.
Assured Guaranty
Incorporated 2003 when ACE Limited spun off its financial guaranty arm. Its US direct financial guaranty insurer is Assured Guaranty Corp. The bond insurer backed by billionaire Wilbur Ross. Shareholders approved proposals to buy competitor Financial Security Assurance Inc. from Dexia SA, based in Brussels and Paris. The New York state insurance department approved the transaction, also Oklahoma's insurance department.
Asurion Japan Re
Formed 2006, Class 3
Assurex Global Reinsurance
3 October 2003. Class 2.
Athene Holding

In 2011 concluded the acquisition of SCOR SE's US fixed-annuity subsidiary, Investors Insurance Corp, for $55 million. SCOR, a Paris-based reinsurer, said in February that it would sell the Jacksonville, Florida-based subsidiary to Athene, also a reinsurer. It said the move was part of its strategy to focus its life reinsurance activities around biometric risks - or risks directly connected with the life of the insured person. Liberty Life Insurance Company, a US life insurer, has been a subsidiary of Athene since October 2011, acquired for $628.1 million.

Atlantic Star Insurance
Formerly Stirling Cooke Brown.
Atrax Medical Group
Attorneys' Liability Assurance Society (Bermuda)
Cumberland House, 1 Victoria Street, Hamilton HM 11. P. 0. Box HM 1289, Hamilton HM FX. Phone 292-9989. A large mutual insurance company providing professional liability coverage to member USA law firms. US operations include ALAS in Chicago.
Aurigen Re
Formed July 2012, Class C insurer
Aurum Surety Insurance Co.
Formed November 19, 2010 as a Class 2 insurer by Willis Management (Bermuda).
Aviva Plc
See under Argus
Awbury Insurance
Formed December 2011, Class 3A
AWCI Insurance Company
17 October 2003. Class 2.
Axa Insurance PLC
75 Front Street, Hamilton HM 12. Telephone 296-3600. Fax 295-6209.
Axa Financial (Bermuda)
Formed 25 November 2003. Long Term. As above
Axa Re
Owned by above
Axis Capital Holdings

See below. John Charman is CEO/President/Director of Bermuda-based Axis Capital Holdings Ltd and Axis Specialty Ltd.

Axis Specialty
Mayflower Building, Par-la-Ville and former Partner Re Building, Pitts Bay Road. Incorporated 8 November 2001. Property, aviation, war and other insurance. Formed by March & McLennan Cos. Inc. with US$1.6 billion in capital. Class 4.
B
Banyan Re
Formed 25 April 2003. Class 3.
Barmas Insurance Co.
Incorporated 1 October 2001. Class 1.
Bay Point Re
Incorporated May 29, 2006. Class 3. Harbor Point's so-called 'side car' vehicle, to provide reinsurance for short-tail business to Harbor Point.
BBP Insurance
Formed 2006, Class 3
BB&T Insurance Company
Incorporated 15 November 2001. Class 3.
B&C International Insurance Company
Incorporated 3 July 2002. Class 3.
Beechwood Bermuda International
Since January 2014. Class C
BF&M Insurance Group
Local. 112 Pitts Bay Road, Pembroke HM 06. Telephone 295-5566. Fax 292-8604.
Bejar Indemnity (Bermuda)
Incorporated 2 May 2002. Class 3.
Bellago Insurance
Berkshire Hathaway Assurance Corp
A Warren Buffet company. 2007. His Berkshire Hathaway investment company, also Bermuda owned, injected $5bn into to this bond insurance company.
Bermaco Insurance Company
Chevron House, Hamilton. Phone 295-2187
Bermuda International Reinsurance Services
Formed 2006, Class 3 Long Term
Bermuda Life Insurance Company
Local. Part of the Argus Group. 12 Wesley Street, Hamilton HM 11. P. O. Box HM 1064, Hamilton HM EX. Telephone 295-2021. Fax 292-6763.
Bermuda Provident Company
Local. Armoury Building, Reid Street, Hamilton. Telephone 295-3758. Fax 292-1210.
Benfield Group
Wessex House, Reid Street, Hamilton. Incorporated June 2002, initially with capital of US$12,000 but now increased to $2.6 billion. World's largest exclusive reinsurance broker. UK-based. Also has non-insurance subsidiaries. US operations are Benfield Blanch Inc. UK operations are Benfield Group PLC. Benfield Grieg remains the trading name for reinsurance broking operations outside the USA. Benfield Grieg (Bermuda) and Benfield Advisory are other Bermuda vehicles.
Biomet Insurance
Formed 17 June 2003. Class 3.
Black Gold Re
Formed 2006, Class 1, by

Colombian oil and gas exploration giant Ecopetrol, to insure its own risks

.

Ecopetrol epitomizes the new breed of expanding company emerging in Latin America. For most of its 62-year history, it was owned and run by the state. It became a publicly owned company seven years ago and now trades on the stock exchanges of New York and Toronto.

During the past two years, it has extended its interests outside Colombia, in the form of a Brazilian offshore venture with Andarko and a subsidiary in Peru. Ecopetrol is the fourth biggest oil and gas company in Latin America.

Blizzard Re Ltd

Formed May 2013 as a Special Purpose Insurer.

Blue Capital Global Reinsurance Fund

Since November 2012, launched by Bermuda-based Montpelier Re as a third-party managed catastrophe reinsurance fund on the London and Bermuda Stock Exchanges. The fully collateralized reinsurance and retrocessional linked investment fund was launched in the market through the Bermuda reinsurer's Blue Capital Management investment management subsidiary. The fund will tap into investor appetite for alternative financial market assets. Montpelier will invest up to $50 million in the fund on the condition that the amount is matched by external investment. The fund is set up as a feeder fund and will invest in a diversified portfolio of fully collateralized reinsurance-linked contracts and other investments carrying exposures to insured catastrophe event risks in North America, Europe and Asia. By providing its investors with an opportunity to access the returns of global reinsurance markets and catastrophe risks, it aims to offer an annualized dividend yield return of six percent above Libor and after tax annual returns of ten percent above Libor. The fund intends to invest in predominantly in fully collateralised reinsurance-linked contracts through investing in preference shares issued by Blue Water Re Ltd. a reinsurer that in turn writes the reinsurance contracts with the ceding companies. It may also invest in other reinsurance-linked investments carrying exposure to insured catastrophe event risks such as Industry Loss Warranties (ILWs), Catastrophe Bonds and other Insurance-Linked Securities.

In June 2013 a $52 million share offering from Blue Capital Global Reinsurance Fund has pushed the rapidly expanding insurance-linked securities (ILS) instruments on the Bermuda Stock Exchange (BSX) beyond the $7 billion mark. A BSX press release stated the value of the ILS instruments, which include catastrophe bonds and reinsurance-linked investment funds, has grown by $1.25 billion or 21 percent so far this year, and now stands at $7.249 billion.

Blue Capital Reinsurance Holdings
New (2013) Bermuda reinsurance holding company. Owned by Montpelier Re Holdings. Offers collateralized reinsurance in the property catastrophe market, by underwriting a diversified portfolio of short-tail reinsurance contracts and investing in insurance-linked securities.
Blue Ocean Reinsurance
2005. Class 3. Due to a $133 million investment by Montpelier Re Holdings. It offers retrocessional protection, or reinsurance for reinsurers, in the property catastrophe market and does so to parties other than Montpelier. At inception, Blue Ocean Re had capital commitments of $300 million in common and preferred equity, including a $133 million investment by Montpelier. The other investors were not identified.
BluePoint Re

Financial guaranty reinsurer. In August 2008 it filed for Chapter 15 bankruptcy protection in New York, and similar protection in Bermuda on August 7, citing defaults on mortgage-related products.

Blue Reinsurance
Formed 6 June 2003
BMC Insurance Company
Formed September 30, 2011 by JLT Insurance Management (Bermuda).
Bowring Marsh (Bermuda)
P. O. Box HM 2244, Hamilton HM JX. Bermuda office of a global network
Bott & Associates
Bridge Re
Brit Group

Since 2013 in Bermuda. A global specialty re/insurer. Has a large presence at the Lloyds of London market. The Bermuda office focuses on underwriting excess workers compensation reinsurance as well as US property catastrophe reinsurance, retrocession and ILWs covers.

British Steamship Protection and Indemnity Association (Bermuda)
Formed July 15, 2010 as Class 2 insurer by Cedar Management.
Brit Insurance Holdings
Formed December 2006
Broadhead Risk Management
Since January 2014. Class 2
Broker Link
Formed July 2012, broker
BrokerageAmerica LLC
Of New York, with a Bermuda office.
Brown Water Insurance
Since October 2013, Class 2.
Burlington Northern Santa Fe Insurance Co.
Incorporated 22 May 2002. Class 2.
BW Assurance Corporation
Incorporated 23 September 2002. Class 2.
C
Cahow Insurance
Incorporated 22 July 2002. Class 1.
Cambridge International Insurance Company
Formed 2006, Class 1
Canada Life Insurance Company
Represented in Bermuda by Kitson & Company. 20 Church Street, Hamilton HM 11. Telephone 295-2525.
Canada Life Financial Corporation
Established in 1999, holding company for Canada Life.
Canopius Holdings Bermuda
Recently sold and merged with Tower Group of New York.
Canopius Reinsurance
Atlantic House, Par-la-Ville Road, Hamilton. Formerly Omega Specialty Insurance Co. 2006/2007. Canopius Group's Bermuda reinsurance platform. A Class 3A reinsurance company with $400m of capital. It writes structured reinsurance business for third parties and provides capital support to Canopius Group's underwriting operations at Lloyd's. Since 2014 owned by Japanese giant NKSJ Holdings and now the latter's specialty insurance platform. Canopius Bermuda employs a team of ten, most of whom are Bermudian.
Canopius Underwriting Bermuda (CUBL)
Atlantic House, Par-la-Ville Road, Hamilton. Subsidiary of Canopius Group Ltd, headquartered in Guernsey, one of the biggest privately-owned Lloyd's insurance underwriting businesses. Also with offices in Ireland and Singapore. Underwrites excess casualty business on behalf of Canopius Syndicate 4444.
Canopy Assurance
Incorporated 15 November 2001. Class 1.
Capital Z Partners IV

Since 2012. Subsidiary of New York- based private-equity firm Capital Z Partners. Will focus on insurance, specialty finance and lending. Capital Z Financial Partners partnered with Aon Corporation and Zurich Financial Services to sponsor the formation of Bermuda-based re/insurer Endurance back in December 2001.

Captech Reinsurance Company
C/o Trott & Duncan
CARE Ltd.
Incorporated 4 September 2002. Class 2.
Carter Insurance Company
Incorporated 25 November 2003. Class 1
Carolina Re
Collapsed following investigation of US-based Fortress Re.
Castle Harbour Insurance
Victoria Hall, Hamilton. Swift code CAHIBMH1.
CastlePoint Holdings
Since November 2005. A Hamilton-based holding company that provides property and casualty insurance and reinsurance products and services primarily to small insurance companies and programme underwriting agents in the US. Tower Group Inc., a New York-based specialty property and casualty insurance company, was CastlePoint's sponsor, has a 16% interest and is the company's largest customer, according to the prospectus filed in 2006 with the Securities and Exchange Commission. Tower Group, which had sponsored CastlePoint's formation, bought it in 2008. CastlePoint gets most of its premium revenue from Tower Group.
CastlePoint Re
See above. Formed 2006, Class 3.
Castle Re Insurance Company
Incorporated 7 November 2001. Long Term.
Castlewood
Subsidiary of Castlewood Holdings Ltd.
Castlewood Holdings
Incorporated in November 2001 with Trident Holdings and a group of investors known as Castlewood Principals to manage and acquire insurance and reinsurance companies including those in liquidation and to provide management, consulting and other services to the insurance and reinsurance industry. Windsor Place, Church, Queen and Reid Streets, Hamilton.
Castlewood Risk Management (CRM)
P. O. Box HM 2267, Hamilton HM JX. One of the above companies. Changed its name from Powerscourt Group Ltd - established by Irish resident John Kane - which had taken its name from the mansion, gardens and business operations of Powerscourt in Ireland owned by the Slazenger family. A privately owned professional insurance services company headquartered in Bermuda. Castlewood also has offices in the Lloyd's Building in London and Guildford near London.
Catalina Holdings (Bermuda)
Since 2005. With a wholly owned subsidiary, Catalina Echo. Catalina is backed by major institutional backers including the Royal Bank of Scotland Group, Nomura International, Caisse de Depot et Placement du Quebec, the Ontario Teachers Pension Plan and Century Capital Management, offers owners of insurance and reinsurance companies and portfolios in run-off finality through outright acquisition or, alternatively, through a range of co-venturing, profit sharing or partnership structures. In 2011 agreed to acquire Glacier Re, the Swiss-based reinsurer in run-off. Glacier Re was established in 2004 and wrote a diversified book of predominantly short tail reinsurance until it went into run-off in August 2010. Other recent acquisitions concluded by Catalina include Quanta Capital Holdings in 2008, Alea UK in 2009 and Western General Insurance in 2010. With the Glacier Re acquisition taken into account, Catalina will have total assets of $2 billion. Catalina has offices and operations in Bermuda, New York, London and, following completion of the Glacier acquisition, Switzerland. Catalina offers finality and immediate capital release to owners of insurance and reinsurance companies and portfolios in run-off. In August 1011 announced its wholly-owned subsidiary, Catalina Echo Ltd, signed a definitive merger agreement on August 22, 2011 to acquire Residential Loss Control Holdings, LLC (RLCH). Catalina specialises in offering "finality and immediate capital release" to owners of re/insurance companies and portfolios that are in run-off. RLCH owns two risk retention groups, National Home Insurance Company (NHIC) and Residential Insurance Company (RIC), based respectively in Colorado and Hawaii.

In July 2012 HSBC Europe has agreed to sell its Irish insurance business to this Bermuda-based company for an undisclosed amount. In an announcement to the London Stock Exchange, the bank said it was selling HSBC Insurance (Ireland) and HSBC Reinsurance to Catalina. Earlier this year, HSBC and Hang Seng Bank agreed to sell their general insurance businesses in Hong Kong, Singapore, Argentina and Mexico to AXA and QBE Insurance Group. HSBC Holdings, the parent company of the HSBC Group, has 7,200 offices in more than 80 countries and territories in Europe, the Asia-Pacific region, North and Latin America, the Middle East and North Africa. mCatalina specialises in the acquisition and management of non-life insurance and reinsurance companies and portfolios in run-off. Recent acquisitions include Residential Loss Control Holdings in Q3 of 2011, Glacier Re in Q2 of 2011, Western General Insurance in 2012, Alea UK in 2009 and Quanta Capital Holdings in 2008.

Cataline Insurance
Since May 2008.
CatCo Re
A class 3 Bermuda reinsurer. It writes fully collateralized reinsurance contracts, associated with Bermuda-based investment entity CatCo Diversified Fund and other CatCo entities.
CatCo Reinsurance Opportunities Fund

Also run by CatCo from Bermuda. Shares trade on London's Specialist Fund Market and provide some of the capital for CatCo Re.

Catlin Insurance Company (CICL)
Swan Building, Victoria Street, Hamilton. P. O. Box HM 1287, Hamilton HM FX. Incorporated by WestGen. Lloyds of London insurer and reinsurer. A member of the Catlin Group. Rated A by AM Best.

Catlin Westgen Group
Owners of above.
Cat Pool Re
Incorporated 1 October 2001. Class 3.
CATRisk
A holding company and reinsurance operating company that has assumed 50% of the business of St. Paul Travelers CATRisk operation pending its acquisition by affiliates of San Francisco private equity investors Hellman & Friedman LLC and Friedman Fleischer & Lowe LLC. A specialty property and casualty insurer providing coverage for clients with significant catastrophe exposures. The company provides non-admitted homeowners insurance primarily in Florida and Texas and admitted residential earthquake in California and Washington. It operates through three interrelated specialty insurance companies: residential earthquake insurers, GeoVera Insurance Company and Pacific Select Property, and surplus lines carrier, USF&G Specialty Insurance Company.
Cavu Re
Since June 23, 2008. Class 3.
Centre Solutions (Bermuda)
Rated A. One of Bermuda's top reinsurers. Since 1988. Waterfront, Zurich Centre, Pitts Bay Road, Pembroke. (441) 295-8501. (441) 295-3705. Name changed from Centre Re in 1998. Bought by Zurich in 1991 for a reported US$ 7 billion. Parent is Zurich Financial Services. Many offices overseas.
Centurion Insurance Services
Local. Part of the Argus Group. Craig Appin House, 8 Wesley Street, Hamilton HM 11. Telephone 296-2000. Fax 295-8637.
CFM Insurance Managers
3rd Floor, 44 Church Street, Hamilton HM 12. Phone 296-1051.
CFTS Bermuda
Incorporated November 2003
Champlain Insurance Company
Victoria Hall, 11 Victoria Street, Hamilton HM 11. (441) 292-6357. (441) 292-1893. Voice mail extension 229 at (441) 295-3550.
Charles Taylor & Company (Bermuda)
Charon Insurance
Formed May 2009. Class 1.
Chelsea Insurance Co
Incorporated 1 May 2002. Class 3.
Chevron International
Chiquita International
Chubb Atlantic Indemnity
Belvedere Building, 69 Pitt's Bay Road, Hamilton HM 08. (441) 292-7343. (441) 296-1728. Owned by Chubb in USA. There is also Chubb Re, Inc.
Churchill Insurance
Advertises extensively in the UK using the bulldog motif. Believed to be or have been a Royal Bank of Scotland subsidiary.
CIFG Holding and CIFG Guaranty
A $1.4 billion French insurance and reinsurance organization that moved its headquarters to Bermuda in 2007. It's CIFG Europe will stay a French-resident entity and CIFG Assurance North America will remain a New York-domiciled company. It provides insurance and reinsurance for investment grade transactions in the structured finance, public finance and project finance markets in the US and Europe. A major shareholder is Natixis, offering a range of business activities and services in the retail, commercial and investment banking sectors.
CIG Re
September 2004. Suite 1774, 48 Par la Ville Road, Hamilton HM 11. A Citadel hedge fund company, as the result of pressure to put new investment money to work.
CIS
Incorporated in Bermuda 27 September 2001. Class 3.
Citygroup Inc
CEO Sanford Weill.
Citycorp International Insurance Trust
Victoria Hall, 11 Victoria Street, Hamilton HM 11. (441) 298-6666. (441) 298-6611
Claddaugh Casualty Insurance
Since May 2008
Colonial Group International Company
Jardine House, 33-35 Reid Street, Hamilton HM 12. Or P. O. Box HM 1559, Hamilton HM FX. Phone 296-3700.
Colonial Insurance Group
As above. Local.
Colonial Medical Insurance
As above. Phone 296-3200.
Colonial Private Trustee
As above
Commercial Guarantee Assurance
Craig Appin House, 8 Wesley Street, Hamilton HM 11. Phone 296-3165.
Commercial Risk Partners
Subsidiary of French reinsurer SCOR.
Commercial Risk Reinsurance Co
The Waterfront, 96 Pitt's Bay Road, Pembroke HM 12. Phone 292-9744. Fax 292-9743. Established by Commercial Risk Partners.
Commonwealth Annuity
Since April 2013
Compass Re
Incorporated November 2011 by Aon Insurance Managers (Bermuda) Ltd
Concord Re
Formed August 2006, Class 3. AIG's $730 million Bermuda-based sidecar set up to reinsure US property risks written by AIG subsidiary Lexington Insurance Co.
Converium Holdings AG
Since October 2001, assumed third party reinsurance business operations of Zurich Financial Services. A global lead reinsurer for all major lines of non-life and life insurance organized around four underwriting hubs.
Cores Re
Formed December 11, 2009. SPI
C N. A Butterfield & Son
Local. "Whitehall" 1 Park Road, Hamilton HM 09. Telephone 295-5519. Fax 292-7972. PO Box HM 78, Hamilton HM AX.
CNA Risk Services
CMDC Guaranty Company (Bermuda)
Formed 2006, Class 3.
Credit National Bermuda
Formed 2006, Class 3
Cross Bay Capital Re
2007, Class 3
Crown Colony Insurance Company
Formed 18 September 2002. Class 1.
CTFS Bermuda
Formed 25 October 2003. Class 3 and Long Term.
Curelife
Incorporated 22 November 2001. Long Term.
Custodian Life
Since October 2013, Class C insurer
Cyprus Reinsurance
Cyrus Re
Since late 2005, Class 3, after the industry was hit by billion dollar claims from heavy hurricane activity. With lead investor Highfields Capital, a Boston-based hedge fund company, to provide reinsurance under a quota-share treaty to XL. A wholly-owned subsidiary of Cyrus Reinsurance Holdings SPC.
Cyrus Reinsurance 2
A sidecar of XL Re Ltd
D
| | |
| --- | --- |
| DCS Risk Management | Formed December 2011, Class 2 Insurer |
| Danish Re Bermuda) | A Bermuda-registered global insurer underwriting at Lloyds of London |
| Danube Insurance | |
| D'Artagnan Re Bermuda | Incorporated September 2002. Class 4. |
| D'Artagnan Holdings | Incorporated 5 August 2002 by a group of former Axa Re directors to hold the above. |
| Da Vinci Re | Formed 21 December 2001. Renaissance House, 8 Crow Lane, East Broadway, Pembroke. P. O. Box HM 2547, HM GX, Bermuda. CEO James Stanard. Property catastrophe and casualty cover on a world-wide basis. With US$500 million in capital by Bermuda-based Renaissance Reinsurance Ltd. and State Farm Mutual Reinsurance Company. Managed by Renaissance Underwriting Managers Ltd. 55 staff in Bermuda, all in offices of Renaissance Re. No staff work specifically for Da Vinci Re. Class 4. |
| DEL Re | Formed May 9, 2011 as a Class 3A re/insurer by Marsh IAS Management Services. |
| Demeter Re | Formed May 2013 as a Class 3 Insurer. |
| D. E. Shaw Re (Bermuda) | Formed 2006, Class 3. |
| Diamond Re | Formed September 16, 2008. Class 1. |
| Donau Re | Formed December 4, 2009 by Aon Insurance Managers (Bermuda) Ltd. Class 1. |
| Dunamis Holdings | In November 2011 announced it's launch of Kalista, a cost-effective and efficient catastrophe bond issuance platform. |
| Durham Casualty Company | Formed 24 October 2001 after September 11, 2001 World Trade Center loss. Class 1. |
E-F
Endurance Especiality Reinsurance
Formed October 17, 2008
Eastport Insurance Company
Windsor Place, 18 Queen Street, Hamilton. Phone 295-5425.
East End Insurance
Formed 2006, Class 3 Long Term
Electronics Technology Insurance Company
Incorporated November 2003. Class 2
Element Reinsurance
Elwood Insurance Limited
Emlico
General Electric's Bermuda-based captive, in liquidation
Emerald Re
Formed November 30, 2009 by JLT Insurance Managers (Bermuda). Class 3.
Empyrean Re
Endurance Specialty Insurance
Incorporated 26 November 2001. Zurich Centre, 90 Pitt's Bay Road, Hamilton HM 08. Phone (441) 278-0400. Fax (441) 278-0401. Major investors include Aon Corporation, Zurich Financial Services, Capital Z Financial Services, Fund II, Thomas H. Lee Partners, Texas Pacific Group and Perry Capital. Offers business including property/casualty reinsurance, excess workers compensation reinsurance, aviation liability, D&O insurance and excess general liability. Class 4.
Energy Risk
Since April 2005. Class 1.
Energy XXL Insurance
Formed June 21, 2011 as a Class 1 by JLT Insurance Management (Bermuda).
Engineering Consultants Underwriters
Formed February 9, 2009, Class 1, by Independent Management Group.
Enhance Reinsurance Bermuda
Enron Re
The reinsurance unit of Enron Corp in USA that applied for bankruptcy protection. It has assets including US$7.9 million and a reported $8.93 million in liabilities. It was one of 7 Enron Bermuda-registered subsidiaries.
Enstar Group
A 2006 holding company of Enstar USA based in Georgia, USA, operating several equity affiliates in the financial services industry. Acquires and manages re/insurance companies in run-off and provides management, consultancy and other services to the insurance and reinsurance industry. Together with Trident Holdings and a group of investors known as Castlewood Principals, it formed Castlewood Holdings in Bermuda in November, 2001 to pursue the management and acquisition of insurance and reinsurance companies, including companies in run-off, and to provide management, consulting and other services to the insurance and reinsurance industry. Now owns Torus Insurance Holdings Ltd, to expand into direct sales of coverage.
Enterprise Re
Purchased by Imagine Re in June 2001
Esecuritel Re
Formed May 2009. Class 2.
Eon Group
January 2008. Class 2.
ESG Re
A supplier of reinsurance, specializing in life accident and health product development, as well as direct insurance to financial institutions. Although Bermuda-based, it also has offices in London, Dublin, Lisbon, Hong Kong, Bangkok and Kuala Lumpur.
ESM Re
2006. Class 3.
Esurance

Since 1999. A unit of the Bermuda-based White Mountains Insurance Group.

In its first decade, the company sold more than 1.5 million auto insurance policies in USA, and insured more than 2.2 million drivers. It has become the third-most recognized personal auto insurance provider on the Internet. Was a pioneer in web-enabled insurance services, using real-time underwriting verification, electronic signatures, and actionable comparison quotes. Since 2004, the firm has adopted animated television advertising to support the Esurance brand.
E-Trade Re
Formed 23 October 2002. Class 3.
Equator Reinsurances
Bermuda-based, incorporated by Act of Parliament 20 March 2002
European Insurance Company of Zurich
P. O. Box HM 1767, Hamilton HM GX.
European Finance Reinsurance
Incorporated 2002. Class 3 and Long Term.
Everest Reinsurance (Bermuda)
Rated A+. One of Bermuda's top reinsurers internationally. Formed in 2000 as a corporate inversion from the USA. Writes primary and excess property insurance for US Fortune 500 firms and global accounts.
Everglades Re

Bermuda-based special purpose insurer, the insurance vehicle for a May 2012 $750-million single-peril catastrophe bond deal, the largest cat bond on record. Those bonds provide hurricane reinsurance cover. It marks the first time that Florida state-run Citizens, which sponsored the bonds, has come to the ILS market. Citizens now has a Bermuda Stock Exchange listing.

Evergreen Insurance Co.
P. O. Box HM 2775, Hamilton HM LX. (441) 296-2977. (441) 296-4565
Exeter Reassurance
Bermuda-incorporated, owned by Metlife, the USA's largest insurer. Scheduled for repatriation to USA, and a merger with three state-regulated MetLife units: the MetLife Insurance Company of Connecticut; the MetLife Investors USA Insurance Company, now based in Delaware; and the MetLife Investors Insurance Company, based in Missouri.
Exporters Insurance Company
Ace Building, 30 Woodbourne Avenue, Hamilton HM 08. (441) 296-1745. (441) 292-8662. Trade credit insurer.
FAC Re
Formed 2006, Class 2
Falvey Insurance Co.
Incorporated 28 February 2002. Class 2.
FGS (Bermuda)
Incorporated 17 September 2001. Class 1.
Financial Security Assurance International
XL House, 1 Bermudiana Road, Hamilton HM 11. P. O. Box HM 1272, Hamilton HM FX. Phone 292-6683. Fax 292-4338.
Finance & Risk Services
Fine Art Insurance Co.
Victoria Hall, 11 Victoria Street, Hamilton HM 11. (441) 292-3433. (441) 297-9787
First Advent Re
Formed in 2006
Fitzwilliam Insurance
Incorporated 15 March 2002. Class 3.
Five Families Insurance
Formed 2006, Class 1
Flagstone Re
Incorporated December 2005 in the wake of the devastation of hurricanes Wilma, Rita and Katrina on the US by Bermuda hedge fund management company West End Capital and based out of the latter's Church Street offices. Writes property, property catastrophe and specialty and casualty reinsurance. While its main underwriting office is in Bermuda, its data centre and back officer work is done in Halifax, Nova Scotia and part of its catastrophe modeling and risk analysis is done in the low cost jurisdiction of Hyderabad in India. The company is also building up a separate European underwriting platform in Switzerland, while its international reinsurance marketing is carried out in London. It has a 28.5 percent stake in Cayman Islands-based insurer Island Heritage Holdings Ltd. Employs 95 people globally, of which around one-third work at its Church Street offices. The others are spread out, mostly in Canada and India, but also at small offices in London and Switzerland. "The company realised that in certain jobs it is hard to get the locals to do the work because of limited availability, so rather than try to have those jobs in Bermuda where you have to get the people through immigration and there is the high costs, we decided to have them from the very beginning somewhere else. So what we have is access to lots of big talent pools and no immigration problems because they are working in their own country." Flagstone has accountancy, legal claims, and IT support and networking based in Halifax, Nova Scotia, while in Hyderabad, India, it has a catastrophe modeling team, development operation and research and development group. The cost of bringing someone in (to Bermuda) is very high. It's hard for them to make a career move because they can't stay here forever, so it's much easier to employ someone in their own country with lower cost base where there is no issue about them getting a job and they can stay with us as long as they want. Payroll tax does increase the cost of doing business here and is one of the factors that people look at when they are doing business. It costs a lot for lots of good reasons; it's a small Island with limited resources and limited labour pool and that tends to drive up prices. I'm not complaining about, it's just a fact. The higher those costs get the more people will start looking for alternatives like we chose."
Flatiron Re
Incorporated December 14, 2005 as a limited-life, special-purpose Class 3 reinsurance company set up specifically to offer reinsurance to Bermuda-based Arch Reinsurance Ltd.
Forterra Guarantee
2006, Class 3
Fortius Re
Since October 2013, Special Purpose Insurer
Fortress Insurance Company
Conyers Dill & Pearman
Freisenbruch-Meyer Group
Local. 75 Front Street, Hamilton. Telephone (441) 296-3600. Fax (441) 295-6209.
Freisenbruch-Meyer Insurance
Local. Incorporated 26 April 2002. Class 3.
Fresenius Medical Care Risk Management Group
Formed May, 2009. Class 1.
Frontier Re

A wholly owned subsidiary of Mitsui Sumitomo Insurance Co. Ltd. (MSI), the main trading subsidiary of Mitsui Sumitomo Insurance Group Holdings, Inc. Serves as one of MSIG's strategic insurance vehicles designed to achieve the group's geographical portfolio optimization and risk diversification.

Front Street Advisors
Since March 3, 2012. Formed by former XL CEO Brian O'Hara as a new line of business for the Bermuda insurance market. The company is creating a form of insurance that would allow banks to count the intangible assets of their borrowers, such as intellectual property, as collateral, thereby easing their capital requirements. The group has been in talks with underwriters on the Island in a series of meetings over the past year. The UK's Financial Times has reported that some banks have been exploring whether they can use intellectual property assets to reduce their estimated losses in the case of a loan default. The difficulty of putting a dollar value on trademarks and patents, for example, has always been an obstacle. An insurance contract through which the insurer agreed to buy the intangible assets for a fixed price in the event of a loan default could help to apply a value to them. The advantage for banks is that it could help them reduce the risk weight of the loans in question and thus reduce the amount of capital to be allocated. Such an insurance product could gain traction in an increasingly knowledge-based economy, in which an ever larger proportion of the assets of companies are in the form of ideas rather than tangible assets like buildings and hardware. This is particularly true of technology and biotech firms. Also, banks would welcome the chance to ease capital requirements at a time when regulators are requiring them to hold more capital. Also being considered is a new model for run-off of discontinued lines of business, revolving around a new legal approach to run-off. To make it work, a special purpose vehicle would be ideal to post collateral to give comfort to the run-off company that it would work and with reinsurance behind it, if it doesn't work.
G
Galileo Re
Since October 2013, Special Purpose Insurer
Gallagher Re
GC Insurance
Incorporated 12 December 2001. Class 1.
GFC St. George
Victoria Hall, 11 Victoria Street, Hamilton HM 11. (441) 296-8891. (441) 296-8892
GS Secured Guaranty
Formed June 10, 2011 as a Class 3 insurer.
GeneralCologne Re (Bermuda)
Continental Building, Hamilton HM 12. Phone 295-8879
General International

A 2010 captive management company born out of the reorganization of this entity. General Motors' Bermuda-based captive insurance company.

No longer managed by its own staff. Instead, now run by Granite Management Ltd., a new consultancy and captive management company.
General Security Insurance Company
Incorporated 10 October 2003. Class 1.
GeoVera Insurance Holdings
A supplier of specialty residential property insurance products in hurricane-prone markets such as Florida, South Carolina and Texas, and earthquake-vulnerable states such as California, Oregon and Washington. Provides specialty residential property insurance products, focusing on two lines of business, specialty homeowners and residential earthquake. Fairfield, California, is its primary place of business.
Gerova Financial Group

Cumberland House, Hamilton.

Since January 2010 in Bermuda, after relocating from the Caymans.

An international reinsurance holding company, with operating insurance subsidiaries in Barbados, and Ireland, as well as a Bermuda life reinsurance company.

Gerova Holdings

See above. In addition to underwriting, Gerova makes what it describes as high-yield senior secured commercial loans to middle market companies in select industries.

Gerova Re
As above.
Glacier Re
Glencoe Insurance
Renaissance House, 8-12 East Broadway, Hamilton HM 19. (441) 296-3235. Fax (441) 295-4029. Owned by Renaissance Re.
Goshawk Insurance Holdings
Incorporated 26 November 2001. Par-la-Ville Place, Hamilton. Owned by UK insurer Goshawk Holdings PLC - which owns and manages Syndicate 102 at Lloyd's of London.. Class 4.
Global Risk Underwriters
Formed 2006, Class 1
Global Reinsurance Capital
Formed 17 June 2003. Class 3.
Globe Re

Since May 2008. A new $133 million "sidecar" with investors being

German reinsurance company Hannover Re and independent reinsurance and risk intermediary Benfield Group. Created to provide extra capacity for US natural catastrophe risks.
Golden State Re
Since October 24, 2011, Special Purpose Insurer, incorporated by Kane (Bermuda) Ltd.
Goodhealth Worldwide
Acquired in September 2007 by health care benefit provider Aetna. Underwrites international private medical insurance that offers expatriate benefits to individuals, small and medium enterprises, and large multinational clients around the world. Owned until take-over by international insurance business Primary Group. Has more than 55,000 members and 170 employees with offices also in Miami, London, Dubai, Jakarta, Hong Kong and Shanghai. Now a unit of AGB, Aetna's international business for expats.
Goran Management

Insurance products. Directors include

Michael Bott, of Bott & Associates, and Susannah Daugharty, executive assistant to Mr. Symons.
Goshawk Reinsurance
Incorporated August 2002. Subsidiary of above.
Governance Re
Formed October 20, 2007
Grand Central Credit Insurance
Formed 1 May 2003. Class 3.
Grand Central Re
Established in May 2001 as a joint venture between Germany's second-largest bank HypoVereinsbank and Bermuda-based reinsurer Max Re. Class 4
Grand Indemnity Company
Class 2. Since January 2009. Set up by Quest Management Services.
Grand Isle SAC
On March 7 2014 American International Group (AIG) launched this Bermuda-domiciled subsidiary in response to strong demand for alternative risk financing programmes, particularly from small and medium-sized companies. It will offer customers the option of establishing segregated accounts in an AIG-sponsored captive. Customers gain access to the captives established capital, insurance licence, and underwriting capabilities to retain and manage their risk, without the costs of starting and operating their own stand-alone captives. Segregated account companies have been used across all industry segments for a range of coverages, from general and professional liability to employee benefits and cyber risk. A segregated accounts company is considered an option for a company looking to share risk in order to achieve cost savings and flexibility in its insurance programme. AIG Captive Management Services in Bermuda manages the regulatory requirements, financial reporting, and administrative functions for all customers participating in Grand Isle.
Greenlight Capital Re
2005. Capitalizes on growing demand for insurance products. A hedge fund based company.
Greif Insurance Company
Formed 16 October 2002. Class 1.
Greenwich Knight Insurance Company
Incorporated November 2003. Class 3.
Guaranteed Finance Co.
Victoria Hall, 11 Victoria Street, Hamilton HM 11. (441) 296-8889. (441) 296-8890
Guaranteed Weather Re
Formed 5 May 2003. Class 3.
GX Insurance
Incorporated 12 December 2001 as a direct result of the tragic September 11, 2001 World Trade Center and related events. Class 1.
Guaranty Direct Insurance Co.
Guildford Re
2006, Class 3
Guy Carpenter & Company
P. O. Box HM 2444, Hamilton HM JX. Pitts Bay Road, Hamilton. Reinsurance. Since 2000. One of the Marsh and McLennan companies. In 2006, it placed in excess of $4 billion in premiums with Bermuda-based companies.
H to K
H&R Block Insurance Co.
Established 6/30/1972 by the US-based tax advisors.
Hamilton Insurance Group
Holding company for Hamilton Re.
Hamilton Re
Bermuda-based Class 4 property and casualty reinsurer for Hamilton Insurance Group. Originally incorporated in 2011/2012 under a different name, SAC Re, after being founded by Steven A Cohen, who built one of the world's biggest and most successful hedge funds, SAC Capital Advisors, in Stamford, Connecticut. Class 4. But taken over and renamed by Bermudian industry tycoon Brian Duperreault, the former CEO of Ace Ltd and Marsh & McLennan companies. New York-based Two Sigma Investments manages Hamilton Re's assets.
Hannover Life Re (Bermuda)
2007. 50 Parliament Street, Hamilton HM 12, Bermuda, or by mail at P. O. Box HM 2373, HM JX, Bermuda. Phone 294-3110. Fax 296-7568. Subsidiary of Hannover Re, fifth-largest reinsurance company in the world.
Hanseatic Eastern Insurance Company (Bermuda)
Windsor Place, 18 Queen Street, Hamilton. Phone 295-5425. Incorporated in Bermuda in 2002 under the Hanseatic Insurance Company (Bermuda) Ltd. Act 2002.
Harambee Re
2012. Launched by Argo Group International Holdings.
Harambee Re 2013-1
Launched January 2013 as a sidecar by Argo Group International Holdings. It supports both an insurance and reinsurance portfolio.
Harbor Point Re
2005. Class 4. A $1.5 billion global reinsurer formed in the wake of Hurricane Katrina. Set up by investments from private equity fund Trident III, L.P. and insurance giant Chubb Corporation. With Chubb's reinsurance business. Chubb has 16%, with staff from Chubb. Shares office space with Chubb Atlantic Indemnity in the Belvedere Building on Pitts Bay Road.
Harco Reinsurance Company
Established 2/7/1980 as a Bermuda-domiciled insurer, a wholly-owned subsidiary of Bermuda-domiciled IAT Reinsurance owned by billionaire American investor Peter Kellogg and his family.
Hardin Assurance
Formed June 17, 2011 as a Class 1 insurer by Marsh IAS Management Services (Bermuda).
Hardy Underwriting Bermuda
Class 3 reinsurance unit with a holding company. Park Place, corner of Front Street and Par-la-Ville Road. $200 million-capitalized insurance and reinsurance company. It re-domiciled from London to Bermuda in 2007/2008. Lloyds of London insurer. Re-domiciled from UK to Bermuda. Writes specialty lines and is best known for its aviation coverage, particularly helicopters and small aircraft. It also insures ships and their cargoes, as well as offering property, terrorism and health insurance.
Hardy Underwriting

Harlequin Insurance (Bermuda) SAC
2006, Class 3
Harrington International Insurance
P. O. Box HM 3210, Hamilton HM NX.
Harrington Sound Insurance
Victoria Hall, Hamilton HM AX. Swift code HSILBMH1.
Hartford Insurance
Haverford (Bermuda)
Since February 24, 2011, 3A class insurer, formed by Artex Risk Solutions (Bermuda)
HCP Insurance Co.
2006, Class 3
Healthstar Indemnity
Incorporated November 20, 2002. Class 1.
Heddington Insurance
The captive for ChevronTexaco
Helicon Re Holdings

Started by investors to insure White Mountains after the record 2005 hurricane season boosted demand for coverage.

Helmsman Insurance Group
May 2002. Class 3.
Henner Insurance
October 2001. Class 3.
Hillcot Holdings
Formed in 2003 by Castlewood Holdings Ltd and Japan's Shinsei Bank Ltd. to buy the UK subsidiary of Japanese insurer Toa Reinsurance Company for $46 million.
Hiscox Insurance Company (Bermuda)
2005. Class 4. Owned By Hiscox PLC, one of the UK's largest specialty insurers, formerly at Lloyd's of London, but now moved to Bermuda, tied in to other Hiscox insurers abroad. One of the UK's leading insurers of higher value homes and also one of the most expensive of medium-value homes.
Horne Re 2006-1
2006, Class 3
Horseshoe Group

In 2008 added life actuarial consulting and company management to its Bermuda-based services. Also offers claims-related services in the US. Provides consulting and management services to life insurance and reinsurance companies in Bermuda and also assists in the life insurance related securitizations taking place outside the US.

Howden Insurance Brokers (Bermuda)

Since July 26, 2011. Owned by Hyperion.

HSBC Insurance Solutions (Bermuda)
Continental Building, 25 Church Street, Hamilton. P. O. Box HM 3033, Hamilton HM NX. Established by HSBC Insurance Brokers. One of the world's largest banking and insurance groups, headquartered in London, with 5,000 offices in 80 countries. Opened in 2002. Owned by HSBC Banking Corporation.
HSBC Life (International)
As above
HSH N Residual Value
2006, Class 3
HTH Re
May 2003. Class 3.
Hudson Reinsurance Company
Formerly a subsidiary of Amphion Holdings Inc., now Castlewood Holdings Ltd
Hyaline Re
Since January 2014, class 3A
IAS Park
Formerly - until April 2003 - Mutual Risk Management Ltd. 48 Church Street, Hamilton HM 12. (441) 295-5688. (441) 292-1867. P. O. Box HM 2064, Hamilton HM HX. It owns Valmet, based in the Isle of Man. Robert Mulderig has left, replaced by David Ezekiel as CEO. Part of MRM Global Captive Group.
IAT Reinsurance Company
A Class 3 Bermuda domiciled reinsurer, owned by American billionaire Peter Kellogg and his family. Rated A- by A.M. Best. Reinsurance underwriting operations are conducted out of Rolling Meadows, IL, with the majority of business written by Harco National Insurance Company rated A- by A.M. Best, wholly owned by IAT Re.
IECD (SAC)
Formed May 6, 2011 as a Class 3 insurer by Symphony Management.
IES Reinsurance
Incorporated 28 January 2002 as a direct result of the tragic September 11, 2001 World Trade Center and related events. Class 1.
Imagine Insurance Company
Wholly owned subsidiary of the below company. Had a very successful 2002.
Imagine Reinsurance Holdings
A finite risk reinsurance enterprise delivering structured insurance and reinsurance solutions to clients. Has a Dublin office. 100 percent owned by Trilon Financial Corporation & Management, a Canadian financial services company. Purchased Enterprise Re in June 2001.
Inpex Insurance
January 2008. Class 1
Independent Agents Insurance Company
Established in 2001, owned by Leading Edge Holdings, also Bermuda-based, established by the Independent Insurance Agents Association of New York
ING Risk Management (Bermuda)
P. O. Box HM 1978, Hamilton HM HX.
Inner Circle Insurance Company
Since April 2005. Class 3.
Insurance Services (Bermuda)
Since April 2005. Class 1.
Insurance Solutions
Since April 2005. Class 3.
Insure-Rite
Insured Ventures
Incorporated 5 December 2001. Class 3.
Integro Bermuda
May 2005. Provides risk management and brokerage services to companies with complex risk. Bermuda HQ, also with offices in London, Toronto and USA. Founding partners were Robert Clements, Roger Egan and Peter Garvey to serve the complex insurance and risk management needs of large institutional risks. New York-based insurance brokerage. Some employees are Bermuda-based. Maxwell Roberts building, Par-la-Ville Road.
Inter-Ocean Holdings
A specialist insurance and low-retention finite reinsurance company since 1990. Until 2003, owned in part by the Argus Group of Bermuda.
International Advisory Services (IAS)
P. O. Box HM 2274, Hamilton HM JX. A leading insurance management company and part of MRM Global Captive Group Ltd
International Property Catastrophe Reinsurance
American International Building, 29 Richmond Road, Hamilton HM 08. P. O. Box HM 152, Hamilton. Phone 295-2121.
International Risk Management (Bermuda)
Belvedere Building, Pitts Bay Road, Pembroke. Phone 295-0713
International Specialty Brokers
International Tanker Indemnity Association
44 Church Street, Hamilton HM 12. Phone292-3580. Fax 292-5898
Inter-Ocean NA Insurance Co
Incorporated 9 August 2002.
Inter-Ocean Reinsurance Company
Wessex House, 4th Floor, 45 Reid Street. Hamilton. Phone 292-5794. Fax 292-5552. Parented by Inter-Ocean Holdings, now partly owned by GMAC Insurance Holdings Ltd. One of the principal Bermuda companies.
IPC Re
American International Building, 29 Richmond Road, Pembroke HM 08. Phone 298-5100. Fax 292-8085. Owned by IPC Holdings Ltd.
Iris Reinsurance

Since June 2009. Class 3. Set up by private equity firm Cartesian Capital Group

. Offers industry-loss warranties and covers a range of catastrophes globally.
Iron-Starr Excess Agency

141 Front Street, Hamilton. Since 2009. A joint venture between Ironshore and CV Starr & Co. A specialty lines insurance managing general underwriting agency.

Ironsure Insurance
Owners of Ironsure Re.
Ironsure Aviation
See Ironsure Re.
Ironsure Re
Incorporated October 2006 by Robert Clements, co-founder of Bermuda giants Ace Ltd. and XL Capital. With more than $1 billion in capital. A subsidiary of Ironshore Inc. Class 4 insurer, created in response to crisis conditions in the United States property catastrophe insurance markets. Specializing in the latter in wind-exposed parts of the USA. Staff are based in Bermuda, Seon Place, Front Street. Its US subsidiary, Ironshore Holdings (US) Inc., completed in October 2007 the acquisition of Stockbridge Insurance Co., a US-based admitted insurance company, from Folksamerica Reinsurance Co.
IronSelect

Ironshore's 2008 created excess casualty facility.

Writes excess umbrella casualty for mid-sized commercial risks such as manufacturing accounts, retail and wholesale operations, and contractors.
Island Capital

Insurer, its UK operation is Island Capital (Europe). Acquired in October 2010 by UK insurer and run-off investor Tawa in a $7.4 million (5.3 million Euros) deal.

Jacques-Cartier Reinsurance Company
Formed 2006, Class 1
Jackson National Life (Bermuda)
Formed 15 April 2003 by Appleby Spurling & Kempe. Long Term. With its own Private Bill Act.
Jardine Lloyd Thompson Group (JLT)

In September 2013 Jardine Lloyd Thompson Group plc (JLT, see below) announced the acquisition of the reinsurance brokerage business of Towers Watson. It has since merged with JLT's reinsurance business, JLT Re, to create a new force in the international reinsurance market with combined revenues of $266 million and 700 people in 35 locations in 17 countries.

Jericho Financial Guaranty Re
January 2008. Class 3
Jersey Re
Formed May 2009. Class 1
JLT Risk Solutions (Bermuda)
See below. Fax 292-4496
JLT Park
Since 2009. See below
JLT Risk Solutions Management (Bermuda)
Vallis Building, 3rd Floor, 58 Par-la-Ville Road, Hamilton. P. O. Box HM 1838, Hamilton HM HX. Captive Management.
JRG Reinsurance
39 Victoria Street, Hamilton. (441) 278-4572. Cell: (441) 536-4572. US working layer Casualty and non-Cat exposed property insurance. Since 2008. With lead role within Franklin Holdings (Bermuda).
Kaith
Incorporated 13 March 2002 as a direct result of the tragic September 11, 2001 World Trade Center and related events. Class 3.
Kalista Global
Bermuda-based, insurance and reinsurance services with a focus on the alternative reinsurance sectors. Recently partnered with Bermuda-based New Grange Brokers to launch a type of parametric index-based insurance weather product. The new product is called EPC, or ENSO-based Parametric Cover, and functions by utilising sea surface temperatures taken from the National Oceanic and Atmospheric Association (NOAA) as the basis for insurance payout. The insurance uses an index for payout that provides an objective means to measure losses, such as excess rain, high river levels, or extreme sea surface temperatures. According to Kalista, by using an index as the proxy for loss, there is no need for expensive loss assessments. Utilising an index also reduces moral hazard and other issues that can arise with traditional insurance covers. The trigger is based on the ENSO (El Nino Southern Oscillation) cycle index, which covers El Nino, La Nina and normal sea surface conditions. Claims are paid out by cat bond investors or collateralised/convergent markets.
Kelley Assurance Group
2006, Class 3
Keyport
Incorporated May 10, 2000
Kinsale Capital Group
See below
Kinsale Insurance Company (KIC)

Since March 2010. Formed by Kinsale Capital Group Ltd. as a new US specialty insurer, based in

Richmond, Virginia. Underwrites commercial property/casualty and professional liability lines within the excess and surplus lines segment in 31 states/District of Columbia and is applying for eligibility in the remaining states. Kinsale's investors include Moelis Capital Partners, LLC and Virginia Capital Partners LLC.
Kiln PLC
2007. Class 4. The fourth largest operator in the Lloyd's market moved its headquarters from London to Bermuda and set up a $309 million reinsurance subsidiary here. Will use its Bermuda base to expand in the USA. In the UK it provides energy, marine, property and aviation cover.
Kiskadee Re
Since April 2013, Special Purpose Insurer, formed by Bermuda-headquartered specialist insurer Hiscox.
Kitson Marine and General Insurance Company
Local.

Kitson Building,

5 Reid Street

,

Hamilton

HM 11

. Phone

(441) 295-2525

KM Insurance Ltd
Since 2005. Class 2.
L
| | |
| --- | --- |
| Lancashire Holdings | Since 10/12/2005. Parent company of October 2005 start-up Lancashire Insurance. A $1.38 billion capitalized international insurer, now also listed on the Bermuda Stock Exchange. |
| Lancashire Insurance Company | Since 10/28/2005, Class 3. Power House, 7 Par-Ka-Ville Road, Hamilton HM 11. Phone 441-278-8950. Fax 441-278--8951. Class 4. Formed by Richard Brindle and Capital Z Financial Services Partners. Began with about $1 billion in capital. Sells marine, energy and other short-tail risks. |
| Lancashire Insurance Company (UK) | Since 11/19/2006. Class 3 |
| Lancaster Insurance Company | Since 6/30/1975 |
| Lansdowne Insurance Company | Incorporated by Act of Parliament 20 March 2002. Windsor Place, Church, Queen and Reid Streets, Hamilton. |
| Lantana Insurance | Incorporated 31 July 2002. Class 3. |
| Latin American Reinsurance Company | XL House, 1 Bermudiana Road, Hamilton HM 12. |
| Latitude Insurance | January 2008. Class 3. |
| Lavida | Since 6 February 2002. Class 3. |
| LCI Insurance | Since 2 October 2002. Class 1. |
| Leeward Insurance Company | Formed 23 May 2003. Class 3. |
| Lehman Re | Ram Re House, 2nd Floor, 46 Reid Street, Hamilton HM 12. (441) 294-0000. (441) 296-8452. Insurance subsidiary of the US investment bank Lehman Brothers. Its shares dived in September 2008 before the Lehman parent collapse. |
| Le Mans Re | A joint Bermuda-based venture formed in 2001 of XL Capital Ltd and Les Mutuelles du Mans Assurances Group (MMA) |
| Lexington Insurance | A new (2007) part of the giant American International Group, based at the AIG offices on Richmond Road. |
| Libra Re (Bermuda) | Formed May 10, 2011 as a 3A re/insurer by Marsh IAS Management Services |
| Libra PO Re (Bermuda) | Formed May 10, 2011 as a 3A re/insurer by Marsh IAS Management Services |
| Libre Insurance Company | Since 18 September 2002. Class 3. |
| Liberty Mutual Management (Bermuda) | 3rd Floor, 73 Front Street, Hamilton. Phone 296-2131. Fax 296-8846. A wholly-owned subsidiary of Liberty Mutual in USA. |
| Liberty II Assurance | Formed 2006, Class 1 |
| Life Reinsurance Company | Formed April 2013, a Class C entity |
| Life Sciences Insurance Co. | Since May 1, 2002. Class 1. |
| Lincoln General Insurance Co. | Owned by Kingsway Financial Services of Toronto |
| Link Specialty Re | Formed May 2013 as a Special Purpose Insurer. |
| Lion Reinsurance | Formed December 2011, Class 3A |
| Lockton Cos | Owned by Global insurance broker Lockton Cos. Inc, Kansas City-based company. |
| Long Bay Re | Expected to raise $150 million in a 2010 initial public offering on London's Alternative Investment Market. |
| Longtail Re | Since 12 December 2001. Class 3. |
| Lonmin Insurance | Since 21 September 2001. Class 1. |
| Lorenz Re | A special purpose insurer. |
| Lucent Insurance Ltd | Since April 2005. Class 2. |
See:


Last Updated: January 17, 2020
Multi-national © 2020 by Bermuda Online. All Rights Reserved