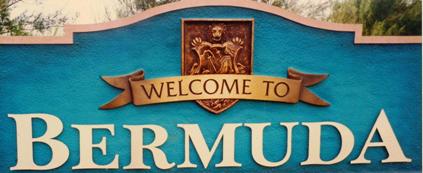 145 web files about the internally self-governing British Overseas Territory of Bermuda in a comprehensive and constantly updated Gazetteer. Accommodation, airlines, airport, apartments, art, aviation register, banks, beaches, Bermuda citizenship by Status, Bermuda Dollar, Bermuda Government, Bermuda-incorporated international and local companies, Bermudians, books and publications, causeway, charities, churches, City of Hamilton, commerce, communities, credit cards, cruise ships, culture, cuisine, currency, customs, disability accessibility, districts, Dockyard, economy, education, employers, employment, entertainment, environment, executorships and estates, fauna, ferries, flora, former military bases, forts, gardens, geography, getting around, guest houses, golf, government, guest houses, history, homes, House of Assembly, housing, hotels, immigration, import duties, insurers and reinsurers, international business, internet access, islands, laws, legal system, legislation, legislators, location, main roads, magazines, marriages, media, members of parliament, motor vehicles, municipalities, music, newcomers, newspapers, organizations, parishes of Devonshire, Hamilton, Paget, Pembroke, Sandys, Smith's, Southampton, St George's, Warwick, parks, permanent residents, political parties, postage stamps, public holidays, public transportation, railway trail, religions, retailers, Royal Naval Dockyard, senior citizens, shipping registry, St. David's Island, Somerset, Spanish Point, Spittal Pond, sports, taxes, telecommunications, time zone, traditions, tourism, Town of St. George, Tucker's Town, utilities, water sports, weather, wildlife, work permits.
Bermuda and Great Britain
A British Overseas Territory with more self-government than Scotland, Wales and Northern Ireland

By Keith Archibald Forbes (see About Us) exclusively for Bermuda Online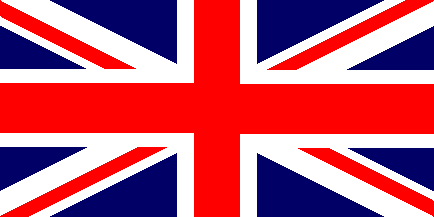 Introduction
Bermuda is a British Overseas Territory (BOT) but different from other BOTS in two main ways. Bermuda is the fourth oldest of all countries, islands and territories in the British Commonwealth of Nations after England, Scotland, Northern Ireland, Wales and Canada. See Bermuda History with the Old and New Worlds since 1500. It has been completely self-governing for centuries, is the oldest but smallest of all the fourteen BOTs (see below) and has by far the most evolved British Parliament in the world after Westminster in London. It has more tax powers in Bermuda by far than even the devolved Scottish, Welch and Northern Irish parliaments and those of other, larger but less affluent BOTs. Only in external affairs and defence does the UK have a controlling interest.
Bermuda Financial Instructions. The set of rules, agreed by the UK and Bermuda Governments, that govern financial procedures under which the Bermuda Government, as a British Overseas Territory, operates.
Even though Bermuda is a tiny (only 21 square miles it total land area) it has its own laws. In some respects only, they mirror those of the UK. It is not tied to any laws of the European Union (EU). Europe. Only in external affairs, some aspects of the judiciary, some areas of defence and some areas of the police is Bermuda subject to UK oversight.
Bermuda's place in the British Commonwealth. (Referred to here in this way, and not simply as the "Commonwealth" because several US states and also other countries use the name "Commonwealth").
British BOTs, alphabetically, with size in square kilometers and population:
| | | |
| --- | --- | --- |
| Anguilla | 96 | 10,000 |
| Ascension Island | 88 | 1,099 |
| Bermuda | 53.3 (20.75 square miles) | 62,400 |
| British Antarctica (South Sheffield Islands, South Orkneys and Graham's Land) | 1.7 | 0 (3 survey stations operated by 50 to 150 people) |
| British Indian Ocean Territory (Diego Garcia) | 54,000 | 2,000 American and British military personnel and 1,000 civilians. |
| British Virgin Islands | 153 | 16,100 |
| Cayman Islands (Grand Cayman, Little Cayman and Cayman Brac) | 259 | 32,000 |
| Falkland Islands (including South Georgia and South Sandwich Islands) | 12,173 | 2,121 |
| Gibraltar | 6.5 | 32,000 |
| Montserrat | 102 | 11,000 |
| Pitcairn Islands (including Henderson, Ducie and Oeno) | 35.5 | 54 |
| St. Helena | 122 | 5.664 |
| Tristan da Cunha | 38 | 295 |
| Turks & Caicos | 500 | 12,350 |
Bermuda and the European Union: Bermuda has chosen not to be treated as one of the Overseas Countries and Territories (OCT) of the European Union (EU). In one respect, while Bermuda may be deemed an OCT because it is placed on Annex II of the EC Treaty (and on a similar annex to the EU Constitution), it does not fall under the scope of the OCT Decisions that the Council takes. It is believed Bermuda made this request principally because it does not wish to comply with EU Human Rights legislation, and for other reasons. The UK had no objection to this request.
As a BOT, Her Majesty the Queen is Bermuda's official Head of State. The Governor and Commander-in-Chief of Bermuda is appointed by The Queen (on the advice of the British Government in London) after consultation with the Premier of Bermuda. The UK's Foreign and Commonwealth Office ( FCO) administers Bermuda internationally but in all other matters Bermuda is a self-governing British Overseas Territory (BOT), 3,076 miles from London, one of the 14 BOTS worldwide. (The others are - see http://en.wikipedia.org/wiki/British_overseas_territories). UK Statutory Instruments Applicable to Bermuda as a BOT. See http://www.bermudalaws.bm/site_docs/ukstat.aspx. The FCO is represented in Bermuda by His Excellency the Governor and Deputy Governor, Government House, 11 Langton Hill, Pembroke HM 13. 11 Langton Hill, Pembroke HM 13. Telephone 441 292-1271. Governor's Office Fax 441 292 2256.
British officials in Britain and the USA are helpful in Bermuda's affairs. British Information Services in New York answers questions about Britain and provides up to date Government comment on current events involving Britain. The Foreign & Commonwealth Office, at King Charles Street, London SW1 A2AH, England, telephone (011) 44-207-2701500 or fax 44-207-2702148 is the British Government department responsible for Bermuda's overseas relations and foreign affairs.
What Bermuda has with the UK is a British Overseas Territory (formerly colonial) relationship which costs the Bermuda taxpayers $2 million a year. It is for the upkeep of Government House and its 30-plus pristine acres and for the Governor and Deputy Governor's salary and their cars, their security, their travel, their housekeepers, their domestic staff and their accommodation. But in other ways, Bermuda benefits hugely from this, in ways far more strategically important as well as financial.
Britons (who are not Bermudians) coming to Bermuda as visitors must bring valid passports and other relevant travel documents and comply with the same laws as other non-citizens. Britons - again, who are not Bermudians - coming to work must get Work Permits like nationals of other countries; have the same time restrictions; also cannot drive on their UK or foreign driving licences; cannot vote ever unless they marry a Bermudian (must wait 10 years, remain married to and living with the same Bermudian to apply successfully for Bermudian Status); cannot buy the same real-estate properties as a Bermudian but are limited to the most expensive top 5%; and are subject to the same other restrictions.
Unlike in the UK and Europe, there are no Age Discrimination laws.
Unlike in the UK, where current Criminal Injuries Compensation laws give an average payout of £7500 (over US$14,000) to all who are criminally injured for offenses that are not life-threatening or cause horrific crimes to women, Bermuda laws are very mean. When a 17-year old Canadian teenager visited Bermuda on vacation in 1996, she was repeatedly raped, sodomized, tortured and murdered. Her parents had to wait 10 years before the Bermuda Government's Criminal Injuries Compensation Board finally paid out, in 2006, the negligible sum of $2,840.63.
In 2006, the UK abolished the law against double jeopardy, as a result of which murderers have at last been brought to full justice. But there has been no such improvement in Bermuda laws.
Unlike in the UK, Canada, USA, etc. the local Human Rights Act and Amendment Act relate only to Bermudians, not non-Bermudian retirees or guest workers. For example, where the Constitution says no discrimination by way of race or country of origin, etc, in practice non-Bermudians are regulated heavily in Work Permits regulations, exclusions, number of jobs they can have; property they may and may not buy; becoming Bermudian only by marriage and living together with a spouse - and eligible only after 10 years of such marriage. Even children born in Bermuda are not Bermudian under Bermuda law unless one parent is. No other country has such restrictions.
For the disabled, Human Rights Acts in the UK, USA and Canada specify the definition of disabled as some permanently disabled. But in Bermuda for the permanently disabled, the act gives them no such protection at all.
Nor are there in Bermuda any transportation laws laws for the disabled, as they are in UK, USA, Canada, etc, or equivalents of the UK's Disability Discrimination Act or the USA's Americans with Disabilities Act.
Bermuda still has military conscription laws, unlike Britain, Canada, the USA etc. But Campaigners have fought to end compulsory military service and some concessions have been made to create an all-voluntary Royal Bermuda Regiment in due course. Britain itself formally ended national service in 1960.
John Rankin, the former British Ambassador to Nepal, has been named the next Governor of Bermuda, filling the post left by George Fergusson in August. According to a Government House spokeswoman, Acting Governor Ginny Ferson will continue to hold the post until December, when Mr Rankin is expected to arrive on the island.
The last Governor of Bermuda from May 2012 to mid 2016 was George Fergusson, see www.gov.bm/governor-bermuda who was assaulted in Hammersmith, London, during the evening of April 20, 2012 before his arrival in Bermuda and was hospitalized. He lost the sight of his left eye resulting from the attack. His wife is Margaret. The married father-of-three was walking in Margravine Cemetery, close to The Queen's Club – the tennis club whose members include the Duchess of Cambridge, when he was attacked. It is understood he was late for a dinner party where his wife Margaret was waiting, when he took a short cut through the cemetery. He was allegedly punched to the ground after getting out his BlackBerry mobile phone to check the address of his hosts. Scotland Yard said a "small quantity" of cash was taken and, at this early stage, officers were satisfied that robbery was the only motive. They have yet to make any arrests and say inquires are continuing. The robber was black, aged between 25 and 35, and around 5ft 10 ins. He was wearing a dark hooded top and dark glasses. Mr Fergusson, who was educated at Eton and Magdalen College, Oxford, managed to keep hold of his mobile phone and after the incident, called his wife to tell him he was going to be late before walking to Charing Cross hospital for help. Previously a former British High Commissioner to New Zealand and Samoa, Mr Fergusson, of Lambeth, London until his move to Bermuda, has also worked in the Soviet Department, which became the Eastern Department of the Foreign Office after the collapse of Communist Russia, and in London. Mr Fergusson, whose wife works for the British Council, also spent four years as Consul-General in Boston before being seconded in 2003 to the UK Cabinet Office as head of the foreign policy team. His career as a diplomat has also included time in Northern Ireland, Ireland, South Korea and the Pitcairn Islands. His father, Baron Ballantrae, was the last British-born Governor-General of New Zealand and served in that role between 1962 and 1967. Mr Fergusson was born abroad while his father served abroad as a senior soldier. His grandfather had also been governor-general of New Zealand and two of his great grandfathers were its governors when it was a colony. According to the Daily Mail newspaper in the UK, his family history has been plagued by tragedy: his mother was killed when winds blew a tree onto her car, his father died from a stroke and his 20-year-old son Alexander died after being hit by a taxi while pushing his bicycle across a bus lane. One of his middle names is Raukawa, a Maori word in recognition of the family's long association with the country.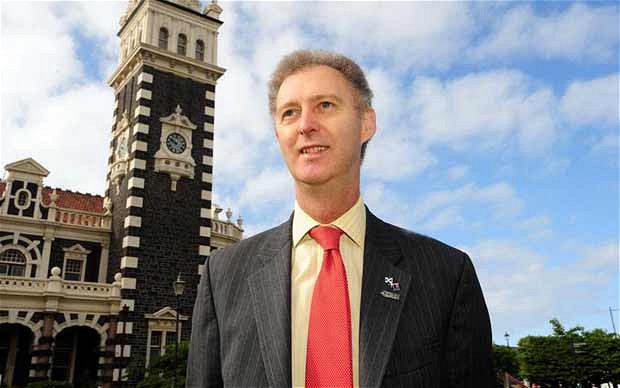 Governor from May 2012, George Fergusson, photographed in London before his departure to Bermuda
Several months after his arrival, inspecting the Bermuda Regiment, of which as Governor he is Commander-in-Chief. Royal Gazette photo.
The governorship of Bermuda was traditionally one of the most prestigious posts in the gift of the Government. For much of the last century it was given to a senior military officer on retirement, or a politician who had held senior office. The last of the latter type was David Waddington, Baroness Thatcher's last home secretary who as Lord Waddington was governor from 1992 until 1997. Since then the post has been held by career diplomats and usually comes with a knighthood for the holder.
His Excellency the Governor has his own Flag of Office. It is a Union Jack but in its center it has the Bermuda arms on a white disc encircled by a green garland. Uniforms for the Governor are made in London by Davies & Sons. They include a full dress blue and tropical cotton drill. It is based on old British military Field Marshals, with a white pith helmet with dyed scarlet swan's feathers plumage and Mameluke sword by Wilkinson Sword. The price of about $10,000 is met by the British Government. The official car used by the Governor features a crown instead of a license plate, with extra large width, length and horsepower by Bermuda standards and the Governor's Flag. The main challenge for a Bermuda Governor is to balance two sometimes contradictory functions. First, he is the primary source of information from Bermuda to the Foreign and Commonwealth Office on the state of affairs in Bermuda. Second, he is the voice of the United Kingdom and the Foreign and Commonwealth Office for advising Bermudians what they can and cannot do under British/United Kingdom laws. The salaries of the Governor, Deputy Governor and their staff are paid by Bermuda's taxpayers, NOT the British Government. Bermuda, despite its tiny size, is wealthy enough not to need the support from the United Kingdom some other overseas territories get.
2016. November 21. Bermuda's relationship with Britain will be "stronger than ever" after Brexit, Michael Dunkley has assured the House of Assembly. The Premier, who attended the Joint Ministerial Council meetings in London earlier this month, said that the UK's withdrawal from the European Union would not change its relationship with the Overseas Territories. He added that Government was working to ensure that Bermudians would retain free movement throughout the Schengen area. Mr Dunkley said that although Bermuda's people did not get to vote on Brexit, "we respect the decision of the UK people". Progressive Labour Party MP Walton Brown expressed his concern over the prospective impacts on Bermuda. "The UK doesn't have a very good track record of listening to the Overseas Territories," he said. The Premier responded by saying that the JMC meetings were "the most consultative we've ever had" and that Government would ensure that its voice would be heard as discussions continue. He added said that potentially tighter offshore tax rules imposed by Brussels "does not concern Bermuda. We have consistently had direct engagement in Brussels and EU nations on a bilateral basis. In some cases there has been assistance from the UK Government, but for the most part Bermuda has defended its own battles and developed a unique skill in highlighting our valued economic contribution to the global economy."
2016. November 16. Premier Michael Dunkley's trip to the UK to attend the Joint Ministerial Council Meetings cost just over $10,000. The Premier traveled to London with Cabinet Secretary Derrick Binns on October 30 to take part in the annual gathering of leaders from the UK Overseas Territories and returned on November 3. According to details released on the Government's ministerial expenses website, the total cost of air travel was $5,447, while the accommodation bill was $2,692. Just over $680 was spent on ground transport during the trip and a further $1,200 amounted to expenses for Mr Dunkley's annual reception for Bermudians living in the capital. A summary of the trip states: "The annual meetings bring together the leaders of the UK Overseas Territories with UK Ministers to discuss and address issues of concern, including the UK withdrawal from the European Union, Health, Environment, and the ongoing relationship between the UK and its territories. "While at the meeting, the OT Leaders were introduced to the Foreign Secretary, Boris Johnson. In addition, Leaders met with the UK Parliamentary Environment Select Committee and the Foreign Affairs Committee. The Premier was accompanied by the Director of the Bermuda London Office and UK Representative Kimberley Durrant and Secretary to the Cabinet Derrick Binns."
2016. November 2. Updating Governor-designate John Rankin on Bermuda life was the among tasks in London for Michael Dunkley, the Premier, during talks among Overseas Territory leaders. Mr Rankin is to be sworn into office on December 5, Mr Dunkley told The Royal Gazette. Yesterday's last round of business included "broad discussions on economic development, and the UK acknowledged our openness and transparency on the airport development", Mr Dunkley said — referring to the British Government's issuance of an entrustment for the Canadian Government to proceed with the project. The Premier, who returns home today, divulged little on Monday's Throne Speech — but promised "a very ambitious agenda. The fall session in Parliament is short and we have a lot of key legislation to tabled," Mr Dunkley said, calling for a "change of tone" in local politics. The people of Bermuda don't want to hear acrimony and dissent; they expect political debate to be done in a respectful and understanding way." After a difficult year for the One Bermuda Alliance, in which several members chastised the party for its public image and communications strategy — and former minister Shawn Crockwell quit to go independent — Mr Dunkley was asked about the current state of play within the OBA. "Everybody has speculated, seeing the advertisements that we have been running, and they think an election is imminent," Mr Dunkley said, noting the party's recent series of ads in this newspaper — which focused on defending the proposal for LF Wade International Airport. "There is an election that will take place next year; we still have work to do and improvements to make. Communication is key. However, against that, I think the people of Bermuda will recognise that we have seen significant progress over the four years since we were elected to the Government. Every day we look forward and we learn from any missteps we have made. I am proud of that progress — we live and learn. We have been the most open and transparent Government that Bermuda has ever had. Our record is one we can be proud of, but we can never rest on our laurels, because there are still people who have not moved forward as we would like to see." The OT joint ministerial council included meetings on climate change, where the Premier spread the word on the Hamilton Declaration on Collaboration for the Conservation of the Sargasso Sea. A meeting led by Crispin Blunt, chairman of the Foreign Affairs Select Committee, provided "a good opportunity for all the OT leaders to speak with MPs in the House". Yesterday's meetings were led by Baroness Anelay, the Minister for the Overseas Territories, ranging from infrastructure to good governance, anti-corruption, European Union negotiations and international trade. Mr Dunkley said he once more presented Bermuda's firm stance on anti-corruption and beneficial ownership. An anti-bribery convention from the Organisation for Economic Cooperation and Development is to be extended to the island during the upcoming session of Parliament, along with the United Nations Convention Against Corruption. The Falkland Island Government introduced a memorandum of understanding aimed at safeguarding children through the sharing of information between the territories and the British Government, which was supported by Bermuda. And Brexit, the British Government's decision to leave the European Union, loomed large in the talks. It was agreed to establish a joint ministerial council on the negotiations for early next year, before the evoking of Article 50 of the Treaty on European Union. Mr Dunkley also met with Boris Johnson, the Foreign Secretary, at a reception last night — where the former London mayor was presented with a set of Bermuda shorts.
Bermuda's racial inequalities came up for discussion when Michael Dunkley met with locals in the UK. The Premier's gathering at the Government's London office included talks with attendee Kevin Minors, which drew widespread online attention back home. Taking to Facebook, Mr Minors characterized the exchange as going "toe-to-toe" with Mr Dunkley, adding that it was "not pretty" as the Premier fielded his questions on affirmative action and racial disparity. Mr Dunkley responded to the online post, contending that he had not seen it as such — adding that progress depended on "open dialogue in the best interest of all Bermudians without concealed intentions". Asked yesterday about the exchange, Mr Dunkley said he applauded Mr Minors for his passion for issues — "certainly on issues of race" — adding that he looked forward to further talks. "I don't get deterred when we have conversations like these," he said. "We had over 80 Bermudians who came, and I found it to be a very good and interesting session. We started with people mingling; after 45 minutes I gave some comments and then took questions, which lasted well over an hour. It was clear that some people had other engagements, but I stayed and had discussions with people. With Mr Minors I had a more detailed discussion that went on for probably ten minutes, with at least three other people who were there waiting to speak. I later saw the post on Facebook. There can be two opinions on a conversation between two people — while Mr Minors may have his view, I didn't see it as being toe-to-toe. I offered straight answers and I would like to hear more. I thought it was very successful and I was surprised when I saw the post." Asked if there was room for more work in dealing with Bermuda's racial legacy, Mr Dunkley said: "Of course. As I've said before, one of the first things we need to do is continue having these discussions, which are quite often uncomfortable for people, and I hope that we can continue to move forward without getting sidetracked, and make sure racial inequality is beaten down more and more."
2016. November 1. Premier Michael Dunkley has joined other Overseas Territories leaders in London for the (British) Overseas Territories (OT) joint ministerial council. OT heads held a parliamentary meeting yesterday with MP Nick Hurd, Minister of State for Climate Change and Industry. The group also met with the Foreign Affairs Select Committee, at a gathering led by its chairman, Crispin Blunt MP, to discuss matters of significance to the territories. Afternoon sessions included a meeting on OT pension matters, chaired by Richard Harrington MP, Parliamentary Under Secretary of State for Pensions, as well as a discussion of health issues, chaired by Lord Prior of Brampton, Parliamentary Under Secretary of State for Health. Mr Dunkley also met with Baroness Anelay, Minister for the Overseas Territories, who last night hosted a formal dinner for OT leaders.
2016. October 24. Premier Michael Dunkley will be travelling to the UK at the end of this month to take part in the Overseas Territories Joint Ministerial Council meetings (OT JMC). While there, along the Bermuda's London Office, he will also host the annual networking forum for Bermudians living, working and studying in the UK. The OT meeting will see the Premier join other leaders as well as cabinet ministers and senior civil servants from Anguilla, British Virgin Islands, Cayman Islands, Falkland Islands, Gibraltar, Montserrat, Turks and Caicos Islands, Ascension Island, Tristan da Cunha, St Helena and Pitcairn. "It's anticipated that there will be a robust agenda for the upcoming OT JMC with issues such as Brexit, immigration matters and environmental sustainability forming part of the discussion among OT leaders," said Government spokesperson. His meeting with Bermudians living in the UK will take place October 31 at the London Office. "The Government appreciates that there are many Bermudians living in the UK, and as has been the tradition in years past, the upcoming networking reception provides an opportunity for Bermudians to have a face to face dialogue with the Premier," added the spokesperson. The London Office is advising those Bermudian students who are registered with the Office that they will have an opportunity to win a complimentary round trip ticket between London and Bermuda courtesy of British Airways. To register with the Office, visit www.bdalondonoffice.co.uk. Alternatively students can register with the London Office at the October 31 event. For more information about the London Office networking session or to RSVP, email emaileventslondonoffice@gov.bm or call 020 7518 9900. The OT JMC process is under the remit of the London Office and works in cohesion with Overseas Territory representative offices based in the UK to ensure Bermuda's overall interests are upheld.
2016. October 9. Brexit, Britain's controversial referendum decision to exit the European Union, was the "focal point" of Prime Minister Theresa May's address at the Conservative Party Conference in Birmingham, environment minister Cole Simons said. Mr Simons, who attended from October 2 — 5, said it had been "very clear" that the UK Government planned to start negotiations before March 31, 2017. "These negotiations would be rooted in decisions that are made in the best interest of Britain," Mr Simons said. "In addition, the British Government saw this as an opportunity to form new trade links and new partners." Ms May intends to trigger Article 50 of the Treaty on European Union, in accordance with the outcome of the June 23 vote. Mr Simons said the UK Government would repeal the European Communities Act, which decouples EU legislation from British legislation. After Royal Assent, the UK Parliament would be free to legislate, subject to international agreements and treaties. The Prime Minister said the British Government would "decide for ourselves how we control immigration" without the influence of the EU, which she said had been swayed by the movement of labour within the EU market. Mr Simons said he believed that the vision of a "truly global Britain" would include "the devolved powers such as the Overseas Territories". Governments of the UK Overseas Territories are working alongside the UK Government to be involved in the process of the negotiations, in accordance with their constitutional relationships, to ensure that their views are taken into account. Bermuda's London Office is now consulting with the UK Government through the Foreign Office, along with the Department for Exiting the European Union, to ensure that the interests of Bermuda were covered — including immigration, access to education, and the financial services industry. On behalf of Michael Dunkley, the Premier, Mr Simons hosted a breakfast round table discussion with influential MPs and Conservative think tanks, a Cabinet Office statement said this evening. It was co-hosted with Bernard Jenkins, MP, the Chair of the UK Select Committee on Public Administration and Constitutional Affairs. Discussions focused on corporate governance and a debate on transformational and transactional leadership. Mr Simons reported an interest in what Bermuda's parliamentary reform efforts to develop an independent Parliamentary Commission. There was also a wide opinion on the UK Government's intended negotiations after Article 50 is evoked under the Lisbon Treaty (by 31 March 2017), and the impact not only in homeland UK but the devolved powers to include the Overseas Territories. There was participation from Head of Taxation at the Institute of Directors. Mr Simons provided some examples of Bermuda's current robust tax policy and structure, clarifying some of the inner workings of Bermuda's financial services system, to reduce "misconceptions of Bermuda being described as a tax haven". Bermuda's compliance record was discussed, including how many financial and professional institutions had complied with the extensive oversight and participation with the robust regime of Know Your Customer procedures arising from the Anti-Money Laundering and Anti-Terrorist Financing regulations. Solvency II initiatives, along with business opportunities to businesses as a result of its ratification, were also discussed. In addition, Mr Simons met with a variety of leading UK Government environment officials attending the conference.
2016. September 30. Premier Michael Dunkley will not be travelling to Britain for the upcoming Conservative Party Conference, Cabinet Office announced today. The Premier was scheduled to travel this weekend to the event, to network and meet with UK Cabinet members. However, those meetings were not confirmed, so Mr Dunkley will instead aim to schedule any meetings during the Overseas Territories Joint Ministerial Council Meeting, in Britain at the end of October. The Bermuda London Office's planned Birmingham networking session for next Monday has now been cancelled and confirmed attendees notified. Bermudians living, working and studying in Britain are instead encouraged to attend a networking session on October 31, at the London Office, located at 6 Arlington Street, London, SW1A 1RE. They will have an opportunity to have face-to-face dialogue with the Premier. Environment minister Cole Simons will attend next week's Conference and plans to hold discussions with UK officials and organisations about Bermuda's marine environment. For more information about the London Office networking session, e-mail eventslondonoffice@gov.bm or call 020-7518-9900.
2016. September 19. Bermuda is "a step ahead" of the UK as it grapples with its exit from the European Union. Ariane West, a partner in law firm Taylors, in association with Walkers, said the island's self-negotiated Solvency II equivalency status in Europe and work to gain an Alternative Investment Fund Managers Directive passport on a third country basis from the EU would continue as Britain unravels its relationship with the rest of the continent and attempts to build a working relationship with its former partners from outside the EU. She added: "Because of the nature of Bermuda's relationship with the UK and because we are very much a self-governing territory, and we're already operating as a third country and have our own bilateral relationship with Brussels, we now have the opportunity to continue to build on this and take advantage of the fact that the UK finds itself in a very uncertain place which will likely continue for a considerable period of time. Bermuda has the advantage of offering consistency in what its relationship with the EU will look like. We're certainly one step ahead in this context. Usually, when you speculate, you can take it in a lot of different directions, but I think the reality is the UK is going to be seeking a positive and productive relationship with the EU going forward and Bermuda wants the same thing with both the UK and EU. I don't think speculation about terms or scenarios are something worth investing a lot of time or thought in — all parties will be seeking the most beneficial arrangements for their people and their economies." Ms West was speaking at the first "Breakfast Bites" session on Friday organized by the Bermuda branch of the international Alternative Investment Management Association, which has corporate members around the world. She added that an AIFMD passport could "certainly be a boon to Bermuda's asset management industry. Solvency II does provide a significant degree of comfort in terms of insurance groups domiciling themselves in Bermuda. That certainly bolsters Bermuda's position for the foreseeable future as a stable domicile." Earlier, she told the meeting that the UK had always had a sceptical attitude to "the European experiment. The fact that the UK public has elected to leave the EU has sent shock waves through the market. Europe has experienced its first setback of this magnitude." And she said that many of the political drivers behind the UK Brexit vote were "not aligned with the financial services industry, who voted overwhelmingly to remain in the EU". Ms West said that Bermuda, as a UK Overseas Territory, was also recognized as Overseas Territory of the EU, and Britain's exit would mean the island would no longer have that access to that direct channel of communication through Britain. But she added that Bermuda had a long history of negotiating on its own behalf in the international arena and would continue to do so. "The opportunity and uncertainty and even instability caused by Brexit may be a source of opportunity for the Bermuda market." Around 90 people attended the breakfast session and AIMA Bermuda chairman Craig Bridgewater, a managing director at professional services firm KPMG, told the meeting the rejuvenated organisation was on the lookout for new members. He added: "There are 1,700 corporate members around the world and we would like to see more Bermuda-based members as well."
2016. September 19. John Rankin, the former British Ambassador to Nepal, has been named the next Governor of Bermuda, filling the post left by George Fergusson in August. According to a Government House spokeswoman, Acting Governor Ginny Ferson will continue to hold the post until December, when Mr Rankin is expected to arrive on the island. In a statement, Mr Rankin said: "I very much look forward to taking up the role of Governor and working in partnership with the elected Government in the interests of the people of Bermuda. Bermuda has a well-deserved reputation as a vibrant place to do business and an attractive place to live or to visit. That vibrancy will be all the more evident as we approach the America's Cup next year and Bermuda has the opportunity to showcase itself to the full on the world stage" Mr Rankin joined the Foreign Commonwealth Office in 1988 as a legal adviser, working in both Britain and Geneva and assisting with the Northern Ireland peace process. He later served as the British High Commissioner to Sri Lanka and the Maldives, Consul-General in Boston and Head of the America's Directorate. In his most recent post, Mr Rankin served as the Head of Mission of the British Embassy in Katmandu, which was rocked with a 7.8 earthquake just six days after he arrived in April last year — something he later described as a "baptism by fire". Speaking to The Telegraph about the disaster, Mr Rankin said: "I think first of all you saw some buildings intact and some places where the walls had fallen down and you saw the damage, but the initial thing was seeing people. Seeing people in a confused condition, people standing there not really knowing what had happened, people trying to get themselves to open ground. When you do see what has happened to some people — the fact that I was in a retrofitted building, the fact that I have got a security team to assist puts us in a position where hopefully it means we can help people. But I can appreciate how terrifying it must have been for people who were in a more exposed situation." In the wake of the disaster, more than 150 British and Commonwealth citizens flocked to the embassy grounds, with many being given shelter in tents. The lawn later became temporary home for British medics and firefighters who traveled to Nepal to assist with recovery efforts. Prior to joining the FCO, Mr Rankin practised as a solicitor in Scotland and was a lecturer in public law at the University of Aberdeen. Michael Dunkley, the Premier, welcomed Mr Rankin's appointment, stating: "We are pleased to see that the FCO process of appointing a Governor for Bermuda has been completed. We note Mr Rankin's wide range of expertise, which we consider could be an asset to Bermuda's growth in the next few years."
2016. September 16. Independence from Britain might be feasible, should the UK's withdrawal from the European Union jeopardize Bermuda's business interests, said finance minister Bob Richards. "We still don't know which way is up," Mr Richards cautioned of Brexit — the UK's shock referendum result of June 23. "It's my opinion, not the opinion of the Bermuda Government, and it is the same as it was in the late 1990s; it has not changed — but I have more context to put it in from my experience with this job over the last four years. We don't know how this is going to pan out as it relates to Overseas Territories. We can speculate, but we don't have any evidence. My view is that if the external situation affecting Bermuda should change, so that our way of life and business and our ability to feed ourselves is threatened by UK policies, whether inside or outside Europe, then I would not hesitate to go for independence. It's our duty to protect Bermudians." The minister said he had discovered during his tenure that "on a number of issues, we are not on the same side" when it came to Britain. "The tax haven issue is one that was visited upon us by the UK; the Cameron Government was on a crusade to do something about tax havens. I happened to be in London for a demonstration so large it stretched from the Bank of England to Parliament." A "groundswell" of anti-haven sentiment in recent years has led some to believe that Bermuda was somehow "taking money out of their pockets. We have had to react to all kinds of initiatives that posed risks to our business model ... if a confluence of circumstances arise with the Brexit issue, our responsibility as a government would be very clear." The past few years have seen sharply worded responses by Mr Richards and Michael Dunkley, the Premier, to charges of financial impropriety from across the Atlantic. While Mr Richards said the island was "a long way" from such a drastic move, tides could turn. "Up until recently, we have been in a sweet spot where our business partners feel comfortable. We're English speaking, we have the rule of British law, and with relatively low taxation. It's our role as Government to keep us in that sweet spot." As far as Brexit's true implications go, Mr Richards said the island was in the early days. "The UK, I've heard, may not be in a position to start talking to the EU about Article 50 until possibly the end of next year," he said — referring to the section of the Treaty of European Union that covers the breaking of ties." Recent speculation had the invocation of Article 50 possible by the close of 2016.
2016. September 3. Bermuda has become the first British Overseas Territory to initiate direct talks with the UK over the impact of its withdrawal from the European Union. Along with discussing the repercussions of the June "Brexit" referendum, Michael Dunkley's two days of meetings in London encompassed the appointment of the next Governor, and the surprise decision by Massachusetts to stop accepting Bermudian driver's licences. With British authorities still grappling with the consequences of Brexit, the Premier said that it would "probably take until the end of the year for Article 50 to be invoked". This was in reference to the section of the Treaty on European Union that covers notifying the European Council. A two-year negotiation period will follow. "I wanted to make sure that Bermuda's interests are at all times at the forefront, as well as to obtain a better understanding of the process," said Mr Dunkley, stressing that it was still "too early to speculate what we might see", but that he was "confident that we have direct access". The Premier anticipated "minimal" impact on the island's business dealings in Europe. "We want to be sure that we are involved whenever the UK is at the table and our interests have to be protected." Less certain was the ease of movement and travel that Bermudians enjoy at present within the EU, but Mr Dunkley again said it was impossible to know at this point. Some have questioned whether the Brexit move could come with unintended consequences for the right of abode within Britain that Bermudians enjoy as British citizens, but the Premier said he didn't see that being an issue "at all". "Brexit could impact their ability to live in Europe, but not in the UK." The London meetings included talks with Baroness Anelay, Minister of State for the Commonwealth, as well as British MP Robin Walker, a junior minister in the Department for Exiting the European Union. The Premier also spoke with a reporter at The Economist on business and political issues. The appointment of a new Governor after George Fergusson stepped down this summer was discussed, and Mr Dunkley said there should be "an announcement coming quite shortly". Mr Dunkley, who said that the former government administration had first learnt of the issue in 2010, added that he was "optimistic" at finding a solution for restoring driving rights for Bermudians in Massachusetts — where many locals travel for educational and medical reasons. "We don't underestimate the business that goes back and forth as well. It's a very important area for Bermuda, and we are trying to deal with it on two fronts." Getting Bermuda on to a driving treaty dating back to the 1940s would take time to investigate, with Government House likely to be involved. Another option was a memorandum of understanding directly with the Massachusetts Governor's office.
2016. September 2. Britain's decision to opt out of the European Union was discussed by Premier Michael Dunkley during a London visit that also covered the announcement of the island's next Governor. The Premier addressed the extradition process between the Overseas Territories and the UK, and the recognition of the Bermuda driving licence in Massachusetts. See tomorrow's edition for further details, with Mr Dunkley noting that Bermuda was the first Overseas Territory to discuss with UK officials the implications of the "Brexit" move out of the EU. The aim of the two-day trip was to "build an open line of communication with the new UK administration under Prime Minister Theresa May", he said. The Premier's first meeting took place yesterday at 9 Downing Street with MP Robin Walker from the Department for Exiting the European Union. "This was a very key meeting which focused on issues of concern for many Bermudians as a result of Brexit," Mr Dunkley said. "It was an opportunity to discuss how the Government will maintain an open line of communication to ensure Bermuda's interests are part of the UK's overall negotiation process." The island will be kept updated on developments that could have an impact on Bermuda. The Premier also spoke with Baroness Anelay, Minister of State for the Commonwealth, UN, and Overseas Territories. Mr Dunkley had breakfast today with "friends of Bermuda": Lord James Borwick, Lady Victoria Borwick and Lord Chadlington, to discuss Ms May's new administration and her vision for the UK. The Premier was then hosted at a luncheon including key industry figures at XL Catlin, based in London, and conducted an interview with The Economist. Mr Dunkley was accompanied by the Secretary to the Cabinet, Derrick Binns, and Kimberley Durrant, UK representative and director of the London office.
2016. August 3. The Governor, George Fergusson, formally bade farewell to the island yesterday after a ceremony in Dockyard. Mr Fergusson, who has served as Governor since 2012, told a crowd of MPs, senior civil servants, Royal Bermuda Regiment soldiers and visitors: "When I arrived 4½ years ago, I spoke of hopes of a community that would increasingly come together, that would achieve an economic recovery and see a reduction in gang violence through the working together across agencies. There has indeed been progress in all of these areas. In each of them, less progress than we all would have wished, but still progress." He said the America's Cup would provide an opportunity to further advance these areas both in 2017 and beyond. Mr Fergusson thanked Bermuda and its people for their kindness before boarding the Norwegian Dawn. He and his wife are set to travel on the cruise ship to Boston before returning to Britain. Deputy Governor Ginny Ferson will serve as acting governor until a permanent replacement is announced. Bob Richards, the Acting Premier, thanked Mr Fergusson for his years spent assisting the island. "Although Bermuda is one of the smallest of diplomatic postings, it is a complex and beautiful place and it is a complex and beautiful task that you have had, but it has not always been an easy one," he said. He thanked the Governor and his wife, Margaret, for their community work outside of Government House, saying they would be remembered fondly by many Bermudians and Bermuda residents. Earlier, Lynn Woolridge, chairwoman of the OBA, formally thanked Mr Fergusson and his wife, saying: "Together they epitomized dedication, service and civility. We wish them all the best."
2016. August 2. Bermuda bids farewell today to George Fergusson, the Governor, who will be sent off in style with a handover ceremony and parade at 4pm in Dockyard. Mr Fergusson and his wife, Margaret, will then head off from the island on the Norwegian Dawn. The public are also invited to wish them well at 3.45pm, when they set off for King's Wharf on a police launch from Barr's Bay Park in Hamilton. Ginny Ferson, the Deputy Governor, is to assume office as Acting Governor until a successor for Mr Fergusson is appointed. Today concludes a tour of duty that started in May 2012, when Mr Fergusson replaced Sir Richard Gozney. The Fergussons' ultimate destination is London, where Mrs Fergusson works for the British Council. According to Government House, Mr Fergusson's last day on the job was "a relatively normal business day in the office". It included lunching with Larry Mussenden, the Director of Public Prosecutions, as well as Lieutenant-Colonel David Curley, the Commanding Officer of the Royal Bermuda Regiment, and Paul Wright, the Acting Police Commissioner. The Governor also held his regular weekly meeting with police. Mr Fergusson closed the day with an informal barbecue with Government House staff.
2016. July 22. Premier Michael Dunkley will return to Bermuda tomorrow after the Pre-Joint Ministerial Council Meeting concluded in the Turks and Caicos Islands. The Premier met with fellow Overseas Territories leaders to discuss matters, including Brexit and the 2012 Overseas Territory White Paper. The meetings serve as a precursor to the upcoming OT Joint Ministerial Council meetings hosted by the UK Government in October. OT leaders discussed the threat posed by the Zika virus to Caribbean countries, and noted both the health risks and the potential impact on tourism. Other issues included healthcare for OT citizens, the prospective upgrade to pay index-linked pensions and a review of the partnership with the UK Government. Mr Dunkley was accompanied on his visit by the Secretary to the Cabinet Derrick Binns and Kimberley Durrant, UK representative and director of the London Office.
2016. July 19. The Premier is in the Turks and Caicos Islands this week for the UK Overseas Territories Heads of Government Pre-Joint Ministerial Council meeting. As well as taking part in discussions about the British referendum on the European Union, Michael Dunkley will lead a panel discussion on topics including sustainable economic development, opportunities and challenges for small economies, and infrastructure development. Held annually, this week's meeting takes place tomorrow and Thursday, and is being hosted by Rufus Ewing, the Premier of the Turks and Caicos Islands. The British referendum, exit from the EU and the effect on overseas territories will be a specific area of discussion. The Turks and Caicos meetings are a precursor to the Overseas Territories Joint Ministerial Council meetings, which will be hosted by the British Government in October. The Premier, who is due to return on Friday, is accompanied by the Secretary to the Cabinet, Derrick Binns, and Kimberley Durrant, UK representative and director of the London Office.
2016. July 16. The Bermuda Government has already spoken with British Government officials regarding the UK's withdrawal from the European Union. But Premier Michael Dunkley told the House of Assembly yesterday that the implications of Brexit remained unclear. Having already written to Britain's new Prime Minister, Theresa May, to offer congratulations on her appointment, the Premier said he had outlined Bermuda's significant economic contribution to Britain. He added that he would be travelling to the Turks and Caicos Islands next week to join other Premiers and Chief Ministers at the Pre-Joint Ministerial Council, where Brexit will be discussed. "Our discussions will focus on our relationship with the European Union, in view of Brexit. It is a priority that we assess the future of overseas territories within the EU and our collective priorities within UK negotiations. Among the many topics to be discussed, we will focus on the global tax and transparency agenda attached to our financial services industry, child safeguarding and sustainable economic development. I will have an opportunity to lead the discussion on the latter topic. These discussions are prudent and timely, as we prepare to engage with new UK ministers across Whitehall." Joining Mr Dunkley will be Cabinet secretary Derrick Binns and the island's UK representative, Kimberley Durrant, who acts as Bermuda's Sherpa in the Joint Ministerial Council. "The Prime Minister has indicated that she will respect the wishes of the UK voters and will proceed to withdraw the UK from the European Union," the Premier said. "This will not be completed quickly and there remains much to be understood in this regard. In consideration of the potential impact of the UK decision on Bermuda, the Government has held discussions with officials within the UK Government and also among key officials within the Bermuda Government. I can inform this House that a great deal of uncertainty remains within the UK with regard to the implications of and process for the UK's withdrawal from the EU. Prime Minister Theresa May will have responsibility for activating Article 50 of the European Union Treaties, triggering the steps required for the UK to formally sever its membership in the EU. Until the date of entry into force of the withdrawal agreement, the UK remains a member of the European Council, and as such the relevant EU law continues to apply to and within the UK. The European Council met on June 28 and 29 and agreed under the legal basis of Article 50 of the Treaty of the European Union that once notification has been received from the UK, the European Council will adopt guidelines for the negotiations of an agreement with the UK. The Council has already determined that any agreement, which will be concluded with the UK as a third country, will have to be based on a balance of rights and obligations. Access to the Single Market requires acceptance of all four freedoms. If no agreement is reached within two years of the UK activating Article 50, the UK would leave the EU without any new agreement being in place. The Overseas Territories Department within the Foreign Office has actively engaged the Europe Directorate to immediately identify the issues as it relates to overseas territories. A new EU unit has been established within the UK Cabinet Office that will oversee the negotiations for the UK to leave the EU and the subsequent relationship of the Foreign and Commonwealth Office to the EU. Our team, alongside other overseas territories and the Foreign Office, has already identified priority complex issues to be forwarded to the EU unit within the UK Cabinet Office. The details of the UK's plans to manage its consultation and negotiation process remain unclear at this stage. However, we are preparing alongside the Foreign Office to ensure that priorities relating to the overseas territories are streamed within the negotiation structure. We will, of course, be keenly interested in the impact on any existing treaties in which Bermuda has an interest, particularly those covered by the Overseas Association Decision, and also on the impact of the free access across Europe by most Bermudians under the Schengen Agreement. The legal position is clear: the UK remains a member of the EU and the full range of rights and obligations afforded under the treaties still apply."
2015. December 23. Deputy Governor Ginny Ferson will be away from Bermuda between February and May of next year as she undertakes a special assignment for the St Helena Government. While Mrs Ferson is in St Helena former Deputy Governor David Arkley will serve as acting Deputy Governor. A statement released by Government House today said: "Government House has announced that Deputy Governor Ginny Ferson has been asked to undertake a special assignment to assist the St Helena Government with implementation of the recommendations of the Wass Inquiry. "She is expected to be in St Helena from February to May 2016. In her absence, former Deputy Governor David Arkley will be Acting Deputy Governor."
2013. December 13. Bermuda's first female Deputy Governor was sworn in at a ceremony at Government House. A career diplomat, Mrs. Ginny Ferson has previously worked in Mauritius, Luxembourg, South Korea and Pakistan during her more-than 25 years with the Diplomatic Service. She replaces David Arkley. A mother of two, Mrs. Ferson served as Deputy Governor of Pitcairn while she was simultaneously First Secretary at the British High Commission in Wellington, New Zealand and then British Consul-General in Auckland, New Zealand. The duties of the Deputy Governor include being an ex-officio notary public who can perform or notarize anything on behalf of the Bermuda Government but may not receive a fee for this service. Contact details are Deputy Governor's Office, Government House, 11 Langton Hill, Pembroke, Hamilton. Phone 441 292-3600. Fax 441 295-3823.
The Governor and Deputy Governor have direct access to security advice in Washington DC and London from senior British representatives.
One of the functions of the British Governor is to read the Throne Speech. In Britain, the Queen reads the speech and in British Commonwealth countries, Governors or Governors General do.
The Government of Bermuda is self governing (except for defense, external affairs and internal security) - independent of the United Kingdom in all internal matters and with its own set of laws. The same applies in the Channel Islands of Guernsey, Jersey, Alderney, Brechou, Great Sark, Little Sark, Herm, Jethou and Lihou) of Great Britain, near France and Isle of Man between Britain and Ireland.
Many Americans visiting Bermuda assume, wrongly, that British-UK laws apply. They do not. Bermuda laws do and are much more restrictive to non-nationals than any British, USA, Canadian, Caribbean, Australian, New Zealand and other democratic country laws.
Please note that despite Bermuda being a British Overseas Territory it does not come under European Community (EC laws) and Bermudians are not both British and EU citizens. UK nationals should note that British laws do not apply in Bermuda, Bermudian laws do; Britons and European Economic Community (EEC) citizens do not have any of the same rights to live, be domiciled, be employed and retire here as they do in the United Kingdom or EEC. For those who want to work in Bermuda, Work Permits apply just as much to Britons, Canadians, Europeans and Americans as to Philippine nationals or Mongolians. Britons who are not also Bermudians have none of the rights that Bermudians in the UK now have if they apply for UK passports. It was the UK Government that approved that Bermudians could have, on application, a UK passport and be treated as full UK nationals in every other way, but that Britons in Bermuda who are not also Bermudian would not have reciprocal rights.
About 66% of the resident population of Bermuda is black. About 33% are white or other races.
Bermuda Basics
| | |
| --- | --- |
| Bermuda size & population | 20.75 (Twenty point seven five) square miles in total. 65,180 residents |
| Resident population density per square mile | 3,141. Third highest in the world |
| Government Code of Conduct for legislators | None. There is a voluntary code, with no legislative teeth. It is ignored by some. No equivalent at all of the UK's Ethical Standards in Public Life Act. |
| Number in Cabinet | 13. Same number as USA, equivalent in Bermuda to 0.63 (Point six three) per square mile. They have "The Honorable" before their name. |
| Number of elected legislators in House of Assembly and their salaries | 36. Equivalent to 1.93 (One point nine three) per square mile. They have "MP" for Member of Parliament after their name. If they are also Cabinet Ministers, they earn well in excess of $100,000 a year, plus unlimited expenses. |
| Number of registered voters per Member of Parliament | On December 17, 2012, date of last General Election - the average was one thousand two hundred and ninety seven). Contrast this with no fewer than 72,810 and no more than 80,433 per member of parliament in the UK in 2011 and approximately the same in the USA per congressperson and Canada. |
| Number of appointed politicians in Senate | 11. Equivalent to 0.53 (Point five three) per square mile. They have "Senator" before their name. If they are also Cabinet Ministers, they earn this plus what is shown above under "Number of elected legislators." |
| Number of Government Boards | About 108. All require the approval of the Premier who controls all Public Information. See Bermuda Government Boards separate website shown at the end of this file. |
| Number of Police | About 460, over 20 per square mile. Plus, there are Reserve officers. |
| Number in Bermuda Regiment | 600 members, mostly Bermudian men, mostly part time. Some non-Bermudian men and women from British Commonwealth countries and female Bermudians are serving but on a volunteer basis as conscription regulations do not require enrolment by Bermudian females and non-Bermudian males. Only male Bermudians under a certain age resident in Bermuda are liable to be conscripted, on a selective basis. |
| Registered voters who can participate in a General Election | Total number of registered voters, about 60% of the entire resident population. was 43,745 as of June 2015. |
| The Bermuda Society | |
In the Bermuda General Election held Monday, December 2012, the Progressive Labour Party, in power since 1998, were defeated 17-19 seats by the relatively new political party the One Bermuda Alliance (OBA) which was contesting its first General Election. Less than 18 months after it was formed in 2012 the OBA is now the Government. The new party brought together members of the United Bermuda Party, the Bermuda Democratic Alliance, former Progressive Labour Party supporters and people with no previous political involvement at all. In the end, the OBA is a beneficiary of the dismal state of the economy, although its members may soon wonder what they have gotten themselves into as they delve into the Government's books.
Bermuda and the UK timeline of recent political events
2016. July 13. The Governor, George Fergusson, has no plans to force Bermuda's hand on the contentious issue of same-sex marriage. A statement from Government House said it was "unlikely" for a Governor to turn down legislation passed by Parliament specifying that no element of the Human Rights Act could allow same-sex marriage. "The UK Government has taken a policy position in support of same-sex marriages and legislation to that effect has been passed in England and Wales [and, separately, in Scotland, although not in Northern Ireland]. But it is not something required by the UK's and Bermuda's international obligations or by the Bermuda Constitution. It is therefore unlikely that a governor would withhold assent from a Bill on the lines of the one currently before the Legislature, if passed by both Houses." Mr Fergusson confirmed Bermuda and Britain had the same obligations under the European Convention on Human Rights. He said there was no plan or request from Bermuda at present for Britain to send assistance from the Government Equalities Office, as it did before the 2013 amendment to the Human Rights Act, which prohibited discrimination based on sexual orientation. But the Governor added: "It would certainly be considered if requested."
2016. June 24. Bermudians' free movement within the European Union is the greatest cause of concern following last night's Brexit decision, Premier Michael Dunkley said today. The Premier told the House of Assembly much negotiating would take place after the British opted out of the EU. Under a June 2014 agreement with the British Government, Overseas Territories citizens are allowed to travel through the EU Schengen Area for 90 days. "The greatest concern for many Bermudians is the free movement within the EU for British Overseas Territory Citizens who possess British Citizenship as defined within the Treaty on the Functioning of the EU," Mr Dunkley told MPs. "For those who have obtained British Citizenship, the Treaty provisions state that every person holding the nationality of a member state shall be a citizen of the Union. It further outlines that 'citizens of the Union shall enjoy the rights and be subject to the duties provided for in the Treaties. This includes that every citizen of the Union shall have the right to move and reside freely within the territory of the member states. Clearly, there is a likely impact on the free movement of Bermudians through the European Union. As indicated earlier, there is still much to be negotiated in this regard." Mr Dunkley also said an EU withdrawal will not affect Bermuda's solvency equivalence. And he said he had been advised there is no reason why any equivalency or unilateral decisions of the EU on insurance, audit or fund management should cease to exist on or before UK withdrawal. Bermuda is already treated as a "third country" by the EU, he said.
2016. June 24. Major Bermuda-incorporated insurers could take a significant hit as a result of Britain's decision to pull out of the European Union, a top ratings agency warned yesterday. AM Best said it did not expect to take rating actions in the near future as a result of the shock vote — but warned it would continue to monitor the exit process. The AM Best report said: "The decision has led to a sharp drop in Sterling and global equity markets. AM Best notes that the financial market volatility could have a material impact on insurers' half year and balance sheets, with most companies reporting their positions as at June 30. Solvency II's market-consistent approach to valuing the economic balance sheet means that financial market volatility will be closely reflected in European insurers' reported solvency capital ratios. AM Best will discuss the implications of this with rated entities, but will continue to incorporate a prospective view when assessing insurers' financial strength. The implications for the financial strength of insurers with regard to subsequent investment market volatility, currency fluctuations and increased economic uncertainly will be closely monitored." AM Best spoke out after the UK voted by around 52 per cent to 48 per cent to leave the EU, where it had been a member for 43 years. David Cameron, the British Prime Minister, who had backed a remain vote, resigned yesterday in the wake of the outcome, although he will remain until his Conservative Parry elects a new leader at its conference in October. Sterling plunged after the result was announced and European financial markets were thrown into turmoil, although it will take several years for Britain to negotiate its exit. The AM Best report said: "Also, as the terms of the exit are negotiated, AM Best will discuss with rated companies what prospective changes will mean for their competitive positions and ability to continue to access business in the UK and EU." Greg Wojciechowski, chief executive officer of the Bermuda Stock Exchange and the chairman of ILS Bermuda, said the island can offer a "safe harbour" amid fears over the future after the UK narrowly voted to quit the European Union. Mr Wojciechowski explained the British vote "in no way diminished" Bermuda's standing as a well-respected and well-regulated financial centre. "While the world wrestles with the Brexit vote, Bermuda will continue to offer innovative commercial solutions to clients and industry segments we support and we welcome future opportunities that might arise. Bermuda will continue to provide a safe harbour amid uncertainty for the foreseeable future. Bermuda's unique geographic position between two of the world's deepest capital markets and largest insurance centres has created commercial opportunity for the island as well as a solid platform to provide services to a global audience — and the Brexit result will not impact this. Bermuda will continue to offer innovative commercial solutions to clients and industry segments we support and we welcome future opportunities that may arise." The Royal Gazette's business magazine, The Bottom Line, reported last month that Bermuda could get an influx of reinsurance business into the EU if the UK voted to leave. And Lloyd's of London chief risk officer Steven McGovern warned that Britain would have to seek Solvency II equivalence if it left the EU — a privilege Bermuda already has on its own merits — and also cause financial turmoil in European financial markets. Bermudians who hold UK passports are also set to lose the automatic right to live and work in Europe on equal terms with Euro nationals, although those already resident will not lose that right under treaty provisions. Mr Wojciechowski said that the BSX would continue to work to improve the domestic capital market, including the insurance-linked securities class, where Bermuda is the global listings leader. "In the face of change, Bermuda's ILS platform remains a stable centre of excellence for the creation and listing of these structures and as an industry, we stand ready to provide collaborative support to overseas colleagues to help drive the global ILS market." Grainne Richmond, president of the Bermuda Insurance Management Association, said it was too early to comment on the full effects of Brexit as it will take years for Britain to untangle itself from Europe after 43 years as a member of the EU. As an economic bloc, the European Union is stronger with the United Kingdom in it, yet respect has to be given to the decision of the British people. It will likely take years for a full departure of Britain from the EU, therefore it remains premature to comment on any effects the vote will have on the captive insurance market. BIMA and our members will be monitoring the process closely in the UK."
2016. May 28. The printing of passports for British Overseas Territories Citizens is soon to switch over to Britain, in a move that the Progressive Labour Party warned could lead to delays in processing. Patricia Gordon-Pamplin, Minister of Home Affairs, said the move, which was mandated by the UK, would take effect on June 29, meaning BOTC passports could take up to four weeks to process. While the minister said the shift meant that BOT citizens would receive the most up-to-date biometric passports available, it was unwelcome news for the Opposition. Walter Roban, the Shadow Minister of National Security, said the PLP had "never been happy" with the switch, announced a year ago. "We in the Overseas Territories are effectively losing autonomy that we have had for decades for our citizens," Mr Roban said. The Opposition also had concerns over "well-publicised backlogs" that have troubled the UK services in the past. The application process will not change, and passport applications can be found with a list of fees on the government website. The minister added that Bermuda's office would retain a stock of passports to be printed on compassionate grounds, or for urgent government business.
2016. May 20. With the UK's blessing, because it handles all Bermuda's external affairs, The Bermuda Government will explore the potential of establishing a connecting air service between the island and the Azores. The announcement was made yesterday by Michael Dunkley in the House of Assembly as he provided information about the trip this month to the Azores by a government delegation. "We could not help but notice that Azorean Airlines has a direct flight between the Azores and San Francisco," the Premier said. "Just imagine if en route to San Francisco that flight stopped over in Bermuda. Many Bermudians and persons with Azorean connections would undoubtedly take advantage of a direct route between our islands. This is an opportunity that we will pursue with Azorean Airlines." Mr Dunkley told MPs that the delegation, which included Attorney-General Trevor Moniz, also visited the São Miguel Science and Technology Park. "A technology park such as this would benefit Bermuda and something that we should aspire to implement," he said. "Innovation has the ability to enhance our sustainable development and to provide economic diversification, thereby further enhancing our global competitiveness." During the visit, a Memorandum of Understanding was signed between Bermuda and the Azores to help promote "co-operation and mutual understanding" between the two countries. The Premier said the agreement would enable the two governments to co-operate in a variety of fields, including cultural and historical as well as marine conservation and sustainable development. "The Azores is a strong viable partner to Bermuda and a Memorandum of Understanding will only strengthen that special relationship between both communities," Mr Dunkley said. "Agriculture is a fundamental part of the Azorean economy and we visited a number of agriculture businesses. One of these businesses was a tea plantation, which has been in operation since 1883 and takes pride as the only tea plantation in Europe. We had the pleasure to visit a dairy farm, where it was of interest to note the owner maintains tourist accommodation. This is just the beginning of an enhanced friendship with the Azores. We have much in common and there are many areas we can share our areas of expertise."
2016. May 12. The postal deadline for people living abroad to vote in next month's European Union Referendum closes on Monday, Deputy Governor Ginny Ferson has advised. Scheduled to take place on June 23, the poll popularly known as "Brexit" will decide whether or not the United Kingdom stays in the European Union. "British, Northern Irish and Commonwealth citizens who have registered to vote in the UK in the past 15 years are still eligible to vote, even if they are now living elsewhere," Ms Ferson said. "This may well apply to a number of Bermudians in addition to UK and other expats. Should the UK leave the EU there would be no knock-on effects specific to Bermuda. But a UK exit may mean that freedom of movement within the EU is likely to be up for renegotiation for all British passport holders. On Tuesday, the Electoral Commission's communications director Alex Robertson published a blog post encouraging the UK's 5.5 million citizens living abroad to register online to vote at www.gov.uk/register-to-vote. "What used to be a real hassle can now be done online in five minutes with just your National Insurance number and passport to hand," he said. Online voters must register by June 7 to vote in the referendum, with proxy voting another available option. Ms Ferson added: "I believe that Brits all over the world are watching this closely, as are many non-Brits, and I would certainly encourage all those who are eligible to vote to consider doing so."
2016. May 4. Government House has refused to release records detailing why a Bermudian twice lost out on the post of Director of Public Prosecutions. The Royal Gazette made a public access to information request late last year for "all the information and documentation on the selection process" for the job when it was advertised in 2013 and 2014. Long-serving Deputy DPP Cindy Clarke, a Bermudian, is understood to have been the only applicant to respond to the job advert in 2013, and she was appointed to take over from work permit holder Rory Field, subject to what Governor George Fergusson referred to as a "suggested transitional period". But the appointment became "untenable", according to Mr Fergusson, after what he said were "certain subsequent developments". Mr Field agreed to carry on as DPP in December of that year and Government House later said there would be no investigation into why the Bermudian candidate was not appointed. In January last year, English barrister Mr Field was reappointed as DPP for another two years, prompting Michael Dunkley to "strongly" express his concerns to the Governor. The Premier said he would raise the issue with the Foreign & Commonwealth Office junior minister with responsibility for the UK Overseas Territories, while shadow Attorney-General Michael Scott described the reappointment as a "slap in the face" to those who believed Bermudians should come first. About 15 lawyers staged a mass walkout when Mr Field gave an address to a special sitting of the Supreme Court, citing their disappointment at the non-appointment of a "perfectly qualified Bermudian". Mr Field resigned last December. Subsequent adverts for his post said only Bermudians or candidates living on the island could apply and Bermudian lawyer Larry Mussenden was announced as his replacement last month. The aim of our Pati request was to find out why Ms Clarke was twice passed over for promotion but it was rejected by Deputy Governor Ginny Ferson, information officer for Government House. She decided the records were exempt from disclosure as they contained personal information and information received in confidence. This newspaper appealed Ms Ferson's decision to the Governor and he agreed with her that the personal information exemption did "apply to the material relative to the decisions affecting the appointment (and non-appointment) of candidates". He said other information given in confidence by "candidates and others involved in the selection process from outside the public service" was also exempt. Mr Fergusson did release some information. He told us that in 2013 one candidate applied who met the criteria for the job and in 2014 there were four candidates, including Mr Field. He also shared e-mail correspondence relating to the search for a replacement for Mr Field in 2013 and 2014. An e-mail from Mr Fergusson, dated July 18, 2013, stated that he had discussions with both the Premier and Chief Justice Ian Kawaley about filling the position. "The immediate background is that Rory Field's contract expires in September," the Governor wrote. "I had previously agreed with him that I would appoint him afresh for the period of September-31 December to enable him to complete Privy Council cases in which he had been engaged and to allow for the completion of Cindy Clarke's attachment to the Crown Prosecution Service in time for her to be a candidate. Rory Field has notified me that, if offered the opportunity, he would like to stay on for a further full term. I have informed him that I want to give Bermudian candidates an opportunity to compete for the role." He suggested that an advert be produced, recommending it specify that the competition was "limited to Bermudians". The subsequent advert stated that the applicant should be "Bermudian or free of Bermuda immigration control". When Mr Field's contract again approached a close in 2014, e-mailed discussions about filling the post resumed. In September 2014, Mr Fergusson wrote to Dr Justice Kawaley noting that a draft of the advert for the post included lines specifying that the candidates should "be Bermudian or free of Bermuda immigration control" and that "only candidates currently practising in Bermuda need apply". Mr Fergusson added: "That was the original model — before you came and persuaded me to go for a full international offering, with Bermudians being given preference." Dr Justice Kawaley responded that there had been a "proofing mistake" on his own part, adding: "I thought I had deleted the Bermudian-only requirement as we discussed at the JLSC [Judicial and Legal Services Committee] meeting — that was my main point on the issue!!!" The Governor proposed an amendment which would state that preference would be given to Bermudians or applicants who were practising on the island at the time but Dr Justice Kawaley responded that the use of "preference" would result in a much larger scope. The Chief Justice later wrote that the JLSC decided to exclude overseas applications altogether but allow non-Bermudians already on the island to apply. The final version of the advert — which appeared in The Royal Gazette on September 17 and September 23, 2014 — included a line stating that only Bermudians or candidates practising in Bermuda could apply. Dr Justice Kawaley later recused himself from the selection committee, with an e-mail from Governor Fergusson to Justice Edward Zacca stating that the Chief Justice felt he was "too well informed about some of the circumstances of the last appointment process". We have appealed the Government House Pati decisions to the information commissioner, as is the right of any requester under the legislation, and are awaiting to hear the outcome of her independent review.
2015. December 4. Premier Michael Dunkley has hit back at calls for Bermuda to make its beneficial ownership information public, claiming that critics are "attempting to solve a problem that does not exist." After three days of meetings in London, the British Overseas Territories (OTs) agreed to put information on the people who ultimately own and control companies — so-called beneficial owners — in centralized registries, something the Premier noted that Bermuda had done for more than 70 years. Rosie Sharpe from international transparency campaign group Global Witness claimed the move "falls short of what is needed" and called for the information to be made fully public. Ed Miliband, then as the Leader of the British Opposition, had threatened that a Labour administration would brand Bermuda a tax haven unless it published a list of the beneficial owners of offshore firms. After talks this week, the OTs announced in a statement: "We noted that the Overseas Territories were responsible for their own tax rates and generating the revenue necessary for the provision of essential public services. It is not appropriate to refer to British Territories as tax havens. We agreed to hold beneficial ownership information in our respective jurisdictions via central registers or similarly effective systems. We discussed the details of how these systems should be implemented, including through technical dialogue between the Overseas Territories and UK law enforcement authorities on further developing a timely, safe and secure information exchange process to increase our collective effectiveness for the purposes of law enforcement. We agreed that addressing this issue would be given the highest priority and that progress on implementation would be kept under continuous and close review." Mr Dunkley, who flew back to Bermuda yesterday, stated: "Bermuda has had for over 70 years a world-leading, Government-held central register of beneficial ownership that long predates those in most developed countries, including the UK, and has at every opportunity shared the information requested by legitimate international authorities, within 24 hours." Mr Dunkley dismissed the idea that Bermuda may encourage illicit practices by refusing to fully share its data. He added: "Those who demand Bermuda makes its register public are attempting to solve a problem that does not exist, and demonstrate a lack of respect towards the transparency and regulatory standards Bermuda has upheld, arguably unsurpassed, for many decades." Ms Sharpe called the agreement "a small step forward", but claimed it did little to prevent serious corruption. She said: "The UK's Overseas Territories lie at the heart of the global secrecy industry; companies registered here are the most abused in the world. A study by the World Bank into more than 200 cases of grand corruption had concluded that companies from Overseas Territories are most popular with the corrupt. "This measure may help the UK track down tax evaders and the corrupt, but what about the rest of the world? The only way for tax inspectors and law enforcement to easily know that someone is hiding money in a bank account that belongs to a company is for information on the people who own and control companies to be public." One of the Overseas Territories, Montserrat, recently announced that it would make information on beneficial owners public, albeit not online and for a small fee. Ms Sharpe said: "David Cameron is hosting an anti-corruption summit next May. But the UK will lack credibility in calling for other countries to get better at tackling corruption when its own backyard remains shrouded in secrecy. We need a fully public register. David Cameron said that he would continue to make the case to the Overseas Territories for company ownership transparency. Private centralized information is not a transparency measure." Global Witness also raised concerns that no timetable has been set out, and does not define what it means by "similarly effective systems."
2015. December 4. Bermuda must refrain from isolating itself and pay attention to the outside world, Michael Dunkley has insisted after returning from London. The Premier visited the British capital from Monday to Thursday to attend the annual Overseas Territories Joint Ministerial Council Meetings. This morning, he told the House of Assembly: "While we may be blessed to live on a beautiful island in the middle of the Atlantic, and while it may be romantic to think of ourselves as living in another world, the reality is that we are subject to, and need to be responsive to forces that emanate outside of our 22 square miles." Elsewhere in his ministerial statement, Mr Dunkley conceded that the most contentious issue of his trip was beneficial ownership. The UK has placed pressure on Bermuda to publish a list of the beneficial owners of offshore firms, something Mr Dunkley has previously claimed would be "attempting to solve a problem that does not exist. We have publicly stated our position on this on many occasions. We believe that the UK understands that Bermuda is a world leader with regard to protections against money laundering and illicit financing. We are proud of our record and stand firmly on it." The Premier added that during talks with James Duddridge, the UK Minister responsible for the Overseas Territories. other subjects discussed included the appointment of Bermuda's next Governor and enhanced maritime security. As well as courting the heads of London insurance companies, Mr Dunkley said he took the chance to promote the Island as a tourism destination. He met with the Times Group, who are planning a special supplement on Bermuda for early next year, and attended a breakfast with travel writers from publications including The Independent, Tatler and National Geographic Traveller. "The Government takes every opportunity to tell Bermuda's story, and it is an exciting story to tell," said Mr Dunkley, who was accompanied on the visit by Bob Richards, the Deputy Premier. "Bermuda's representation is only enhanced by cultivating relationships with those with whom we wish to do business," he added.
2015. December 2. Michael Dunkley has vowed to "do what is required to keep our solid reputation intact", if the beneficial ownership issue raises its head during his London trip. The Premier arrived in the British capital on Monday for a three-day visit to take part in Overseas Territories Joint Ministerial Council meetings. "We started with sessions on climate change and the environment, health, seniors and pensions," he told The Royal Gazette, adding that today's sessions would involve child safeguarding and economic development. I'm sure beneficial ownership will come up there," added Mr Dunkley, referring to the debate sparked this year by Ed Miliband, then Leader of the British Opposition, who threatened that a Labour administration would brand the Island a tax haven unless Bermuda published a list of the beneficial owners of offshore firms. "The UK is very focused on the topic because we've been a leader in that area for some many years and the UK is basically trying to play catch-up with us as far as their register goes," he said. "Ours works well. There's never been an access for information that's been denied, so that issue is one that we have to continue to talk about, because people just don't understand." Joining the Premier of Bermuda on the visit are senior figures from nine other Overseas Territories, including Gibraltar, Cayman Islands and Anguilla. "The OTs are all willing to share information and that has put us in a good position going forward," Mr Dunkley said. "It's a pretty tight-knit group. We share some of the same challenges, but we also bring some unique perspectives to the table as well." Mr Dunkley said that his trip, which featured a Soho reception on Monday for students and young Bermudians residing in London, was "non-stop" but would be "very productive for us in the short- and long-term." He also said that promoting Bermuda as a tourist destination would remain a priority for himself and the Deputy Premier, Bob Richards. "We are continually reaching out to the media," said Mr Dunkley, adding that the pair would be meeting with Bill Hanbury, the chief executive of the Bermuda Tourism Authority, tomorrow morning for a media breakfast to discuss the matter. "We're keen to talk about tourism," he added. "There's a great deal of opportunity to increase the passenger count coming from Europe to our paradise in the ocean."
2015. November 30. Premier Michael Dunkley traveled to London to take part in Overseas Territories Joint Ministerial Council meetings. According to a Cabinet Office spokeswoman, the meetings were scheduled to begin yesterday and continue until December 3, with the Premier being joined by representatives from Anguilla, British Virgin Islands, Cayman Islands, Falkland Islands, Gibraltar, Montserrat, Turks and Caicos Islands, Ascension Island, Tristan da Cunha, St Helena and Pitcairn. Among the topics for discussion are economic diversification and development, regional border security, global standards of financial regulation accountability and transparency and environmental sustainability. "While in London, the Premier will also engage in meetings with OT leaders, Foreign and Commonwealth Office representatives and meet with recognized business entities such as Lloyd's of London," the spokeswoman said. "The Premier will also conduct UK media outreach and attend a media breakfast sponsored by the Bermuda Tourism Authority." This evening Mr Dunkley will also take part in a networking reception for Bermudians living, working and studying at the university level, hosted by the Bermuda Government's London Office.
2015. August 27. A favorable trip to London by Michael Dunkley has been notable for what did not come up in talks, the Premier said. "One thing that never came up was the European Union blacklist," Mr Dunkley said of his meeting with British Cabinet ministers. In June, the EU's executive commission included Bermuda in a list of jurisdictions that had failed to take sufficient action on tax avoidance. "That seems to have faded from the radar," Mr Dunkley told The Royal Gazette. He added that he had been "delighted" by the appointment of Sir David Amess to chair the Britain-Bermuda All Party Parliamentary Group. "With his experience and connections in the House of Parliament, this will work well for Bermuda," he said. Also absent from the agenda was the Island's evolving airport terminal deal with the Canadian Commercial Corporation, the subject of repeated concerns raised at home by the Progressive Labour Party. Mr Dunkley met yesterday with the British Foreign Secretary, Philip Hammond, who he said had been "intricately involved" in the letter of entrustment sent to the Island by the British Government on the redevelopment plan. "There was no real concern over there," Mr Dunkley said, adding that Mr Hammond was "well aware" of the issues entailed in the proposal. During a 45-minute talk, the two discussed benefits to the Island to be gained from hosting the America's Cup, as well as "what we are trying to do to turn the economy around and make our Civil Service more effective." Mr Dunkley added: "We also discussed an issue that has been prevalent with the UK for some time, which is the matter of the public register for beneficial ownership. They understand our position, and acknowledge that we were ahead of them on that." A furore on beneficial ownership was sparked this year when Ed Miliband, then Leader of the British Opposition, threatened that a Labour administration would brand the Island a tax haven unless Bermuda published a list of the beneficial owners of offshore firms. "I look forward to continuing dialogue on our efforts to remain an effective, transparent and well-regulated jurisdiction in all regards," Mr Dunkley said. "I was excited to meet with two Cabinet ministers, both very senior. This puts Bermuda in a good position going forward. It has been some time since we have talks with ministers on that level." Also part of the discussion was the upcoming Overseas Territories Joint Ministerial Council meetings in November. As with his previous meetings with British ministers, the Premier presented the Foreign Secretary with a pair of traditional Bermuda shorts and knee socks. "I also had the run of the media, which is an effective way to keep Bermuda on the map, talking about where we stand in business and tourism," Mr Dunkley said. He conducted interviews with BBC Radio 4, BBC Business Live and CNBC UK Closing Bell. In each instance the topics of discussion included Bermuda's reputation in financial services, with Mr Dunkley providing clarity about Bermuda's tax regime. It is anticipated the CNBC interview will air today while the BBC interviews will air next month. Mr Dunkley is accompanied in his London meetings by the Secretary to the Cabinet, Derrick Binns, and the Bermuda Government's London Office director and representative in Britain, Kimberley Durrant.
2015. August 13. Maintenance costs at LF Wade International Airport are rising "exponentially" and each time a major hurricane hits the Island taxpayers will incur millions of dollars in repair costs, Finance Minister Bob Richards has warned. The vulnerability of the airport to storms is one of the major arguments for the Bermuda Government's plans to build a new airport terminal in a less hurricane-prone location, Mr Richards said. The $250 million project will be financed by a private-sector developer — meaning there will be no need for Government to add to its debt — who will then take over management of airport operations for a 30-year period. Government has signed a memorandum of understanding with the Canadian Commercial Corporation, a branch of the Canadian government, which has in turn selected Canada-based Aecon Group Ltd as the developer and concessionaire. However, in an update on the project in response to questions from The Royal Gazette, Mr Richards said Government is still more than a year away from signing any contract and that ground will not be broken before the second half of next year. The opposition Progressive Labour Party (PLP) has raised concerns about the airport revenue that will be lost over 30 years, but Mr Richards said expenses would be offloaded too. "The current terminal is in the worst possible location insofar as hurricanes are concerned — too close to Castle Harbour and vulnerable to storm waves riding storm surges," Mr Richards said. "That's what happened with Fabian, with seawater up to the ceiling. Spending good money, $12.5 million after Fabian and over $2 million after Faye and Gonzalo, will be repeat events if the terminal is not moved to a safer location and higher elevation. As our principal gateway to the world we cannot have an airport so vulnerable to hurricanes. The new terminal at its proposed locale will lower that risk materially." Taxpayers made a small loss on airport operations in the fiscal year through March 2015, according to government figures. The Department of Airport Operations took in $10.7 million, from sources such as landing fees, commercial passenger charges and aviation security fees. When $13.4 million of airport departure taxes are included, total revenue was $24.1 million. Airport expenditure, including compensation for 43 staff, maintenance, energy and professional services, totaled $24.4 million. In the 2015-16 fiscal year, an increase in the departure tax from $35 to $50 per passenger will increase total airport revenue to $30.8 million, while expenses are projected to fall to $19.3 million. As no deal has been struck with a concessionaire, it is not yet clear whether Government would maintain any share of those future revenues or expenses. Deloitte was brought in to analyze the project and to compare it with UK government "Green Book" standards for procurement. Deloitte found gaps between what the Government has done so far and the UK standards, required to make a "full business case". Since the UK is responsible for Bermuda's external affairs and the airport project has involved working with a Canada government entity in the shape of CCC, Government House was consulted on the project. Last month the UK Foreign and Commonwealth Office sent a letter of entrustment to Governor George Fergusson, stating that "the United Kingdom Government and the Government of Bermuda must agree on what measures are required to address the deficiencies that are identified by Deloitte." Mr Richards said: "Government is in the process of promulgating responses and information that will satisfy the gaps relative to HM Treasury's Green Book as outlined by the Deloitte report. When this is complete we will fulfill the requirements of the entrustment letter. Nowhere in the Deloitte report does it refer to 'deficiencies'. This word can only be found in the entrustment letter. In so far as Bermuda law and regulations are concerned there are no deficiencies. Considering where we are in the process, the findings in the report are not surprising and we still have opportunities to close the gaps identified in the Deloitte report before entering into any contracts." Mr Richards said Government had agreed voluntarily to the Deloitte review, in the belief that its findings would improve the project's value for money and reduce risk. "Merely because Deloitte did not find lengthy memoranda or explanatory documents regarding, for instance a 'full business case', does in no way indicate that such matters were not considered, discussed and deliberated on in the Ministry of Finance or the Cabinet, because they definitely were," the Finance Minister stressed. "Bermuda Financial Instructions (FI), the set of rules that govern financial procedures under which the Bermuda Government operates, do not require or even suggest that such memoranda or documents be prepared." Such documents were "not boxes that we have to tick in the process mandated by FI", he added. Under UK guidelines, a "full business case" would be required before making a "Gate 3" decision, or a final investment decision. "It is important to note that the Government is not yet ready to make a Gate 3 investment decision," Mr Richards said. "We are over a year from making this decision. So we have the opportunity to close the gaps that have been identified before entering into contracts for the concession with the selected private sector supplier. The project will not break ground before the second half of 2016." Some observers have questioned whether Bermuda needs a new airport terminal right now. Mr Richards said storm vulnerability, the benefits of economic stimulus from the project and keeping up with competitors were all valid reasons. "During the 1930s the US borrowed billions and built iconic structures like the Golden Gate Bridge, the Hoover Dam, the George Washington Bridge and the Empire State Building to reduce unemployment," Mr Richards said. "We need to similarly stimulate our economy, but we don't have that proportionate borrowing capacity. With the project financed in this way, this Government can stimulate the Bermuda economy during difficult economic times, create construction jobs and longer-term retail jobs in the process. This terminal is an integral part of our recovery strategy." Rival international business centres and tourism destinations were building new airport terminals, he added. "Bahamas has just finished one. Cayman is building one in phases. Barbados built a new airport some time ago. If we are to compete and live up to our brand, 'First Tier, First Class, First World', we cannot have a third-world airport. While you may say nobody will come to Bermuda because of the airport, people's overall impressions of the jurisdiction will definitely by colored by their travel and airport experience. Being First Tier demands investment to make it so." When private-sector operators take over public-sector facilities, there are numerous instances of jobs, wages and benefits being slashed. Mr Richards said this would not be the scenario with Bermuda's new terminal. "If you look at the Quito, Ecuador airport, which CCC/Aecon built, the scenario you described did not happen," he said. "The jobs and compensation of the staff at our airport will be protected. In fact, more jobs will be created there. In the Quito airport, 99 per cent of the jobs there were filled by locals." The Finance Minister argued that taxpayers would get value for money. "Bermuda will acquire a strategic asset that its residents as well its customers will enjoy for many years to come," Mr Richards said. "It will be more efficient, both in terms of energy use as well as operationally. It will enhance the retail opportunities offered to travelers. It will be handicap friendly and protect travelers from the vagaries of the weather. It will reduce maintenance costs which are currently on an exponential growth curve. It will offer easy expansion options should that need arise."
2015. July 25. The terms of the British Government's entrustment letter concerning the controversial airport deal have been unveiled by Government House. The Bermuda Government must agree with 10 Downing Street on deficiencies identified by Deloitte, the letter states, while the government balance sheet should rack up no debt over the project. Bob Richards, the Minister of Finance, had previously said that the entrustment letter removed ambiguity over the authority of the government to engage with the Canadian Commercial Corporation in constructing the new terminal. Reacting to the release of the full entrustment letter yesterday, David Burt, the Shadow Minister of Finance, repeated his call for the Government to put the project out to tender. The entrustment letter states: "The cost of the construction of the airport must be wholly borne by CCC and the selected developer and subcontractors. No debt should appear on the balance sheet of the Government of Bermuda that relates to the airport construction. The United Kingdom Government and the Government of Bermuda must agree on what measures are required to address the deficiencies that are identified by Deloitte in their assessment report[s]. The Government of Bermuda must publish a written and evidence-based assurance that the required measures have been taken, before the Contract can be concluded." The entrustment letter also states that the Government of Bermuda "will keep the United Kingdom Government informed as to the progress of its negotiations with the CCC." Mr Burt pointed to two additions to the original entrustment letter dated November 10 last year:
• (6b) The United Kingdom Government and the Government of Bermuda must agree on what measures are required to address the deficiencies that are identified by Deloitte in their assessment report(s);
• (6c) The Government of Bermuda must publish a written and evidence-based assurance that the required measures have been taken, before the contract can be concluded.
"These additions make it clear that the OBA Government must address the numerous deficiencies that were identified by Deloitte in their independent report," Mr Burt said. "That report was very critical of the OBA Government's approach to the airport redevelopment and highlighted 'key' and 'integral' steps missing from the economic case. The Deloitte report examined the commercial case and poured cold water on the OBA's claim that their current approach can guarantee value for money. Deloitte went on to recommend that the Government independently assess some of the claims made by CCC, especially the claim that a sole-source procurement is the only viable option. Deloitte also examined the financial case and found that many items were developed by CCC and may not take into account the full costs to be borne by the Government of Bermuda." Mr Burt called it "critical that the largest capital project in Bermuda's history is executed correctly" — particularly as the OBA planned to give Aecon control over the air terminal for "the next 35 years." The Opposition had called from the outset for the project to go to competitive tender, he said, to ensure the best deal possible. "Further, we agree with the independent Deloitte report which states that the Government must use a 'public sector comparator' to ensure that the public-private partnership (PPP) that they have agreed to makes the most long-term economic sense for Bermuda. We look forward to reading the 'written and evidenced-based assurance' that is required by this latest Letter of Entrustment and it is our expectation that the alternate options required by the Deloitte report will be published in that document so the Bermudian people can determine whether or not the OBA's sole-sourced PPP is the best option for Bermuda." However, Mr Richards said he was entirely satisfied with "improvements" made to the original letter tabled in the House, pointing out that the Deloitte report used UK requirements that do not apply in Bermuda's case. "We don't have those rules in Bermuda," the minister said. "That does not mean that these things were not considered by the Ministry of Finance or Cabinet. It just means they didn't find anything in writing pertaining to those requirements when they came and spoke with us about it. We complied with financial instructions." Mr Richards added: "There are no deficiencies because we are operating by a different set of rules. There is no deficiency so far as thought processes or due consideration by the ministry or Cabinet." The minister said he expected a "go or no-go decision in the next couple of weeks", with work on the new terminal to commence within the subsequent year. The new terminal will not be ready in time for the 2017 America's Cup, he added. "It was not intended for it to be," he said. "The two are not connected." Mr Richards stressed the need for "a new airport in a different location", less susceptible to hurricanes, and said the Government had urgently sought a way of replacing the dilapidated former terminal without adding to national debt. He said he had shown brief video clips of the terminal's drastic flooding experienced during last October's hurricanes at a number of presentations, and that these were enough to end the debate. "It has passed its sell-by date," Mr Richards said. Mr Burt said the Progressive Labour Party would call a public meeting on the matter this August, adding that he hoped Mr Richards would allow independent debate in Parliament on the Deloitte report. "For two months he has refused to debate this report and we believe that this project is far too important not to debate all aspects in Parliament." The entrustment letter, signed by Peter Hayes, Director of Overseas Territories, and dated July 17, 2015, also says: "I believe the continued deterioration of Bermuda's fiscal situation to be a cause of significant concern and taking on board more debt is unlikely to provide a sustainable solution over the longer term. However, I have also considered the assurances I have received from the evaluation work undertaken by an independent accounting firm of internationally reputable standing [Deloitte], which assessed whether the project for the redevelopment of the airport represents value for money for Bermuda according to the requirements of the full business case under Her Majesty's Treasury Green Book guidance for appraisal of public spending proposals. Subject to the requirements set out in paragraphs 6 and 7, the United Kingdom Government delegates authority to the Bermudian Government to enter into a contract with CCC to redevelop the airport."
July 25. Leaders of several Overseas Territories including Bermuda released a joint statement following a Pre-Joint Ministerial Council meeting. Representatives from territories (OTs) including Anguilla, the British Virgin Islands, the Cayman Islands, the Falkland Islands, Gibraltar, Montserrat and the Turks and Caicos Islands all took part in the meeting in Bermuda this week. The goal of the international gathering was to discuss matters of common interest in order to present a unified front later this year at the meeting of the Joint Ministerial Council. In advance of the meeting, Premier Michael Dunkley said: "As we prepare for this year's Joint Ministerial Council, let us approach the UK Government in strength. "Let us present a united front in those areas that matter to all of us. Let us work together to represent the best interests of the people we were elected to serve and to guard against pressures that would otherwise threaten those interests." According to the joint statement, the discussions covered a number of topics, including economic diversification, strengthening families, good governance, meeting global standards of financial accountability and environmental sustainability. Notable measures included:
• seeking innovative solutions, in partnership with the UK and developing robust and effective infrastructure across all of the OTs;
• developing innovative healthcare and social services in the territories, including mental health services and the creation of an OT sports council;
• reiterating the UK's constitutional responsibility for defending OTs in international forums among key stakeholders where they have committed to meeting international standards;
• continuing the fight against financial crime and continue to be responsible international financial centres that facilitate global trade and investment in line with the emerging global consensus.
The statement concluded: "We reaffirm our commitment and respect for the principles outlined in our constitutions and will uphold our obligations to our electorate and the people we serve."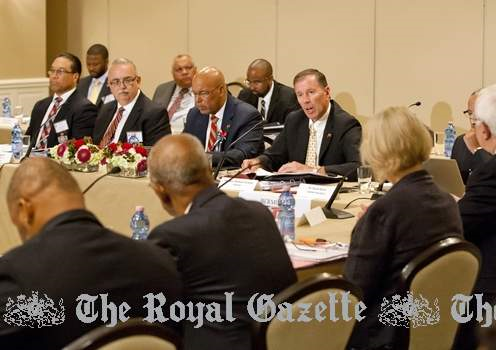 2015. July 24. The issue of beneficial ownership was high on the agenda during the first day of the Pre-Joint Ministerial Council meeting being hosted in Bermuda, according to Premier Michael Dunkley. Leaders from several Overseas Territories banded together to discuss issues of mutual interest ahead of a scheduled meeting of the Joint Ministerial Council. Mr Dunkley told The Royal Gazette that he made his stance clear, as he has done in the past, that he believes Bermuda's existing registry is in the spirit of transparency and highlights Bermuda as a quality international financial centre. He said: "The issue of beneficial ownership was topical before the election, during the election period, certainly during the UK election period and it continues to be. The deputy Premier and Minister of Finance have been very aggressive on exposing our position on where we stand and we used a significant amount of time this morning to make sure we can put forward a collective position to talk to the UK about it. The UK has been very clear that they would like access to registries and our position has been very clear: we have had a registry for 80 years, we allow access to the registry and we are willing to work with the UK going forward." Mr Dunkley said part of the discussions also centred on strengthening relations between the OTs and the UK. "We had a quiet discussion about where we see ourselves going forward. If the OTs are going to get stronger it is important that we all have access to the appropriate ministers, right up to the Prime Minister to be able to deal with the subjects that fall under their portfolio and can help us to move forward." Mr Dunkley said in a statement earlier in the day: "Recently strengthened by a clear majority in Parliament, Prime Minister Cameron is at liberty to examine policies afresh and so it is vitally important for us to be in harmony on issues that affect us as territories." Other big issues of the day included infrastructure projects in the various overseas territories, including Bermuda's airport terminal, health issues, child safeguarding issues, the environment and climate change. The two-day meeting is intended to serve as a planning session, allowing those involved to discuss issues affecting the OTs in advance of a Joint Ministerial Conference scheduled to take place in November 2015. Among those who traveled to the Island to take part are Premier Rufus Ewing, of the Turks and Caicos Islands, Premier Orlando Smith, of the British Virgin Islands, Premier Alden McLaughlin, of the Cayman Islands, Deputy Premier of Montserrat Dolmades Ryan and Roger Anthony Edwards, Member of the Legislative Assembly of the Falkland Islands. Other OTs will be represented remotely, including Ascension Island, Tristan da Cunha, St Helena and Pitcairn. Speaking yesterday, Mr Dunkley said that all of the territories involved have faced difficulties since their last meetings, including "economic headwinds" slowing the pace of recovery. "These challenges have tested our democracies and our ability to navigate our people safely through the choppy waters of recession. Our meetings this week are held against a backdrop of cautious growth in the United States, pockets of turmoil in the European Union and complex tourism dynamics in the region. Added to that are the social issues that occupy our domestic agendas, including the threat of the gang lifestyle, increasing healthcare costs and the ability of governments to provide relief for the most vulnerable of its citizens. There is cause for much hope within the territories. Each of us in our own ways continue to 'punch well above our weight' on the international stage. This is something of which we are justifiably proud and which we must continue to do." In addition to international challenges, Mr Dunkley said each of the nations are faced with domestic issues that require the same level of attention. "The expectations of our people have been disappointed by the challenges of unemployment and inadequate revenue. The task, as you all know, is difficult. We cannot simply balance budgets through redundancies or cost cutting without regard to impact. The people affected by either of those actions have nowhere else to go; not the next state, county or district. So we have to find creative ways to reduce spending and balance budgets while restoring growth to our economies."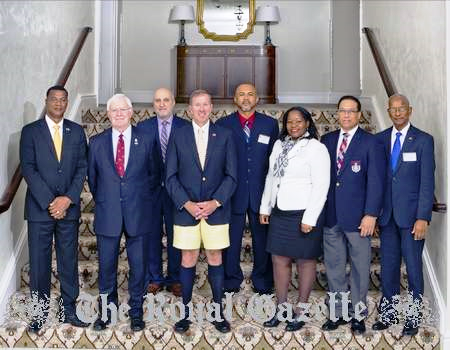 See above story
2015. July 19. Leaders of the UK's Overseas Territories will gather in Bermuda this week ahead of the Joint Ministerial Council. It's the second time the Island has hosted the precursor of the JMC that will be held in London later in the year. The pre-meeting, which takes place at Rosewood Tucker's Point from July 22 to 24, will be attended by Orlando Smith, Premier of the British Virgin Islands; Alden McLaughlin, Premier of the Cayman Islands; Rufus Ewing, Premier of the Turks and Caicos Islands, Dolmades Ryan, the Deputy Premier of Montserrat and Roger Anthony Edwards, member of the legislative assembly of the Falkland Islands. Other overseas territories of the South Atlantic including Ascension Island, Tristan da Cunha, St Helena and Pitcairn will be represented remotely. "Bermuda is very pleased to welcome the OT Heads of Government and OT representatives," said Michael Dunkley, who will be chairing this week's meetings. "The Joint Ministerial Council is the highest political forum between the UK Government and elected leaders and representatives of the Overseas Territories. It's objective is to provide leadership in delivering shared priorities as set out in the 2012 White Paper. So the pre-meetings provide an invaluable opportunity for us to have frank and meaningful discussions about critical matters facing each of our countries in preparation for the OT JMC meeting later this year. Areas of focus at this week's meetings will Centre on social and economic development, environmental and security matters and the relationship between the OTs and the UK."
2015. April 16. Bermudians who travel to the UK for longer than six months and do not have a British passport must obtain a Biometric Residence Permit (BRP), Government confirmed this evening. The new rules, which are being rolled out in other countries including the Cayman Islands, will take effect in Bermuda from May 31. The BRP card is a credit-card sized immigration document that contains a secure embedded chip. Fingerprints and a digital photo within the chip contain biometrics unique to each individual. The BRP provides evidence of the holder's immigration status in the UK. It can be used as proof of right to work, study and access public services in the UK. "While the Bermuda public was alerted to this matter from an announcement made by the Cayman Islands, the actual effective date for Bermuda is May 31," said chief immigration officer, Dr Danette Ming. "Under the direction of the Deputy Governor's Office a formal public announcement in Bermuda was on the point of issuing." As of March 18 BRPs for non-European Economic Area (EEA) nationals travelling to the UK for more than six months began to be issued in phases according to country. Bermudians possessing a British Citizen Passport will not be impacted by the change. "As before, Bermuda passport holders will be able to travel to the UK for up to six months without a visa but, if they want to stay longer, they need to get a BRP," said Dr. Ming. "To completely avoid the requirement for a visa for an intended stay in the UK longer than six months, the remedy is for that person to obtain a British Citizen passport." For more information on how to apply for a BRP go to: www.gov.uk/biometric-residence-permits.
2013. December 13. Bermuda's first female Deputy Governor was sworn in at a ceremony at Government House this morning. A career diplomat, Mrs. Ginny Ferson has previously worked in Mauritius, Luxembourg, South Korea and Pakistan during her more-than 25 years with the Diplomatic Service. She replaces David Arkley. A mother of two, Mrs. Ferson served as Deputy Governor of Pitcairn while she was simultaneously First Secretary at the British High Commission in Wellington, New Zealand and then British Consul-General in Auckland, New Zealand.
2013. November 29. Bermuda supports up to 100,000 jobs in the UK and trade between the two nations averages about $1.4 billon a year, according to a secret report seen by The Royal Gazette. The report given to the UK Foreign Office in the run-up to the Overseas Territories summit this week outlines the trade links between Bermuda and Britain. A report on the Island on the Foreign Office website, which used parts of the report, said: Bermudas expertise and capacity contributes directly to the UK economy from generating over 100,000 jobs on the UK mainland, more UK jobs that, for instance, of Japanese industrial investment in the country. The full report prepared for the Bermuda Ministry of Finance by a Washington-based consultancy said there were 52,500 posts backed by foreign direct investment from Bermuda, while 17,500 jobs were due to the export of services to the Island and between 10-22,000 jobs were supported from goods exported from the UK to Bermuda. The report lists the major economic sector as shipping and transport, business services and, above all, insurance and reinsurance. It added: "Most of the trade is due to an expanding relationship in insurance services trade between the UK and Bermuda that began to show up clearly in data by 2005 but had begun with investments made earlier that decade. Even during the global financial meltdown trade links remained strong, and remained at around the 1 billion ($1.63 billion) mark. Bermuda's relative economic significance with the United Kingdom compared to other developed and much larger economies grew enormously since 2000 and remained at a high level throughout the crisis." Overall, Bermuda ranks in the top 20 of the most important export markets for the United Kingdom. In fact, Bermuda accounted for 16-25 percent of the United Kingdoms cross border trade in insurance services for the last ten years and 20 percent of UK reinsurance services imports. The report said that two-way trade and investment flows between the two countries averaged about $1.4 billion between 2001 and 2011. It added: "The bulk of the UK/Bermuda economic relationship is in the export and import of financial and non-financial services including equally both cross-border trade and services delivered through UK subsidiaries of companies headquartered in Bermuda." In 2011, UK cross-border service imports to Bermuda amounted to GBP338 million ($552 million) and UK imports from Bermuda were GBP680 million ($1.1 billion). The report said that Britain exports on average around $81.7 million in manufactured goods to the Island every year, It added: "The chief UK exports are transportation equipment principally yachts, commercial ships and airplanes made or finished in the UK or Europe." Bermuda's partnership with the UK in trade in ships and jets is long-standing and based on shared commitment to regulation of air and maritime safety and strong environmental standards. The report also said that Bermudas financial services industry attracted UK investors partly due to its close links to Britain and similar legal system. It added: "First, Bermuda provides a global investment platform that attracts international capital. Second, investors from around the world view Bermuda as well regulated, primarily because as a territory of the United Kingdom, Bermuda has close legal and administrative affinity with the UK regulatory system." Financial stakeholders have recourse to UK courts and the UK Financial Services Agency has strong relations to the Bermuda Monetary Authority. Third, Bermuda's tax system is attractive to most global investors. Bermuda does not tax worldwide income and does not impose a personal or corporate tax. The upshot of this large-scale international economic activity of Bermuda as a financial entrepot benefits the United Kingdom as well as other jurisdictions. Minister of Finance Bob Richards, who was part of the delegation at the London Overseas Territories meeting, was yesterday en route back to the Island and not available for comment.
2013. November 26. A summit meeting of the Overseas Territories and the UK government will focus on economic growth and job creation, the UK government said yesterday. Premier Craig Cannonier and Senator Michael Fahy, the Minister for Home Affairs, yesterday arrived in London for the meeting, held by Overseas Territories Minister Mark Simmonds. And the meeting, which starts today, will be followed for the first time by a business forum designed to promote investment opportunities in the UK's Overseas Territories. Mr Simmonds said: "Jobs and economic growth are fundamental to building safe, successful and sustainable territories." The year's joint ministerial council will focus on agreeing practical steps for the UK and Overseas Territories to work together to achieve that goal. According to the UK Foreign Office, the meeting will concentrate on economic diversification, attracting investment, vocational education and jobs. The FCO added: "There are also likely to be discussions on the environment, tax and transparency and the relationship between the Territories and the European Union." Follow-up business forum, to be held on Thursday, would bring together, for the first time, all the Overseas Territories with UK businesses and investors of all sizes to explore the numerous exciting investment opportunities available to the Territories. Mr Simmonds added: "I am delighted to welcome back the leaders from the Overseas Territories to the second joint ministerial council. We have achieved much by working in partnership towards our shared vision for the Territories as vibrant and flourishing communities in line with our 2012 white paper on the Territories." The council meeting will also discuss health, the environment, visas and passports and criminal justice issues.
2013. November 25. Minister of Finance Bob Richards today signed the UK FATCA Intergovernmental Model 2 Agreement, IGA Model 2 with the United Kingdom. Signing on behalf of the UK was the Secretary to the Exchequer, the Hon. David Gauke. A press release announcing the move quoted the Minister of Finance, who said: "The signing of IGA Model 2 is in keeping with the Government's international tax strategy which is to demonstrate our commitment to tax transparency and automatic exchange of information, and ensure Bermudas reputation as the premier international financial jurisdiction in which to do business. The significance of choosing IGA Model 2 versus IGA Model 1 means all Bermuda's financial institutions must identify all UK residents with interests in Bermuda and automatically report them to HM Treasury on an annual basis. HM Treasury will receive the information on those residents in bulk form and will be able to issue group requests for information in relation to recalcitrant clients of Bermuda financial institutions." Recalcitrant clients are persons who refuse consent to allow the financial institution to automatically share their information. Additionally, where HM Treasury initiate investigations on a person with respect to possible tax evasion, a request for information can be made under the UK Bermuda Tax Information Exchange Agreement. Utilizing this method of automatic exchange of information guarantees the rights, safeguards, and confidentiality of the information received in regards to those persons.
2013. November 19. Ahead of the annual meeting of Overseas Territories leaders this month in London, the UK Foreign and Commonwealth Office is featuring an overseas territory on Facebook every day. Bermuda will be today's selection. The annual Overseas Territories Joint Ministerial Council brings together political leaders from the Overseas Territories and UK Ministers. It will meet on November 26 and 27, hosted by then-FCO Minister for the Overseas Territories, Mark Simmonds.
2013. November 8. Bermuda is the most secretive UK offshore territory, according to an influential British think tank on tax. Now the Tax Justice Network (TJN) has written to the Queen asking her to intervene to tackle tax havens and secrecy jurisdictions where she is Head of State. But last night Finance Minister Bob Richards blasted the survey and said it was riddled with inaccuracies and total nonsense. A letter from Tax Justice Network chairman John Christensen to the Queen said she should exert all possible influence to tackle harmful fault lines in the global economy. Bermuda comes top of the ten Overseas Territories and Crown Dependencies reviewed in the biannual TJN financial secrecy index with a score of 80 one point ahead of Gibraltar and two points ahead of the scandal-hit Turks & Caicos Islands. But Mr Richards said: "I guess you just can't believe everything you see, this article is sheer nonsense as far as Bermuda is concerned." Mr Richards singled out Bermuda being marked as wholly incompliant on obtaining and updating beneficial ownership information. But he said: "That is total nonsense. Bermuda has obtained beneficial ownership information on all international clients since soon after Second World War. We are one of the few places that does collect the information." The Island is also marked down on whether it requires company accounts to be publicly available. But Mr Richards said private company accounts are not required to be made public in most jurisdictions. He added: "I don't know of any G8 country that publicly reveals accounts unless they are a public company on the stock exchange. Its really hypocritical. It's not required in the US or UK." Mr Richards also pointed out that the island had signed almost 40 tax information exchange agreements including ones with almost all G8 countries and 75 percent of G20 countries. He added Bermuda had also signed up to the OECD/Council of Europe multilateral tax agreement and the US Foreign Account Tax Compliance Act (FACTA). Mr Richards said: "This report is riddled with deception or a political agenda, I don't know which it is." TJN founder, accountant and economist Richard Murphy, said: "This unique index combines a secrecy score with a weighting to create a ranking of the countries that most actively and aggressively promote secrecy in global finance." Of 15 key secrecy indicators singled out by TJN, the island is listed as wholly incompliant on nine of them. Worldwide, Switzerland topped the league table of 82 countries. Mr Murphy said: "This new edition of the financial secrecy index shows that the United Kingdom is the most important player in the financial secrecy world. While the UK itself ranks only in 21st place, it supports and partly controls a web of secrecy jurisdictions around the world from Cayman and Bermuda to Jersey and Gibraltar. Had we aggregated the entire British network it would easily top the index, far above Switzerland. Claims in September by British Prime Minister David Cameron that the UK havens are no longer a concern are baseless. Our index, now expanded to cover 82 jurisdictions, also reveals how broader claims by the G20 and leading powers to have cracked down effectively on tax havens are bogus. While some welcome promises have been made and modest improvements seen, we remain light years away from seeing the transformative changes the world so urgently needs." Mr Cameron told a meeting of the powerful G8 group of nations in June that he would use Britain's presidency of the forum to rewrite the rules on tax and transparency for the benefit of countries right across the world. He was praised last week when he announced at the Open Government Partnership in London that companies registered in the UK would have to list their real owners in public filings. But tax campaigners said that the move was a token gesture unless it also included trusts and foundations and countries linked to Britain. Mr Christensen, who worked in the trust industry in Jersey and as an economic adviser to the Jersey government before quitting to become a tax transparency campaigner, said: "None of the Overseas Territories or Crown Dependencies operate a properly transparent public register of offshore companies, trusts and foundations. None obtain information on beneficial ownership and make this publicly available. Not one requires that all company financial accounts are made publicly available. The use of offshore jurisdictions also hit countries who are members of the Commonwealth, which is headed by the Queen, and contributed to poverty in developing nations. The victims of this secrecy include, among others, a billion Commonwealth citizens. A recent study of 33 African countries found that they lost over $11 trillion in capital flight since the 1970s, of which $640 billion came from 16 Commonwealth countries. These losses dwarf the external debts of just $190 billion for the 33 countries."
2013. October 9. Two top Foreign Office officials have paid a flying visit to Bermuda to familiarize themselves with the Islands business environment. And Tim Colley and Marilia Astle took time to meet with Chamber of Commerce members who stressed that Bermuda was not a tax haven, as it has been portrayed in sections of the UK media in recent times. The meeting also led to an invitation to the Chamber to send representatives to the UK Overseas Territories business, trade and investment forum, to be held in London next month. Joanne MacPhee, executive director of the Chamber of Commerce, said: "They were very interested in the Chambers position on the local economy and keen to receive an update on our current lobbying efforts. Our meeting was brief, but we were able to summarize a number of initiatives and report on a broad range of issues related to business in Bermuda. The issue of recent negative press in the UK was discussed and it is hoped that in the coming months the Bermuda Business Development Corporation will seek to address these issues head on and begin to generate positive press about our competitive advantages and favorable status as a transparent and well-regulated offshore jurisdiction that and the fact that Bermuda is very much open for business." Deputy Governor David Arkley said the two Foreign Office diplomats had special responsibilities for the Overseas Territories in the Caribbean and Bermuda. Ms Astle, who has just taken over as team leader for the Caribbean Overseas Territories and Bermuda, was on her first visit to the island. Mr Arkley said: "It was a fact-finding mission just to get to know Bermuda. They will be looking after Bermuda in the London context and so it was a familiarization visit." The visit came after Bermuda hit the headlines again in a row over a tax avoidance scheme used by internet giants Google, which channels money through the Republic of Ireland to the Island in order to minimise its UK tax bill. Google last year only paid 2.6 percent tax in the US on sales worth $8.1 billion because it channeled most of its overseas profits through Bermuda, which has no corporate income tax. Previous revelations about Google's tax arrangements have led UK parliamentarians to denounce them as immoral and led to demands that the Island change its laws. Google said it follows tax rules in all the countries it operates in and pays little tax in the UK became its profits are not generated by UK employees. The UK arm of the firm, as well as other European operations, are designated as providers of marketing services to Google Ireland. But Google declares little profit in Ireland because it sends nearly all the cash it gets to the Bermuda affiliate, in the form of licence fees for use of Google intellectual property. The scheme although legal has attracted criticism in the recession-hit UK and led to the Island being branded as a tax haven. Mr Arkley said: "I would characterize this as something we are aware of and we have raised with the Bermuda Government. The characterization that comes out in the UK media is not always accurate. I know its something that Prime Minister David Cameron has made statements on and that's a more accurate portrayal of the UK government's position than that which appears in the newspapers in the UK."
2013. October 1. The tax spotlight was yesterday turned on Bermuda again after it was revealed that internet giants Google last year paid a tiny percentage in UK tax on sales of nearly $5 billion by funneling cash to the island. Previous revelations about Google's low tax bills have sparked calls for Bermuda to tighten up on its laws. But island economics expert Peter Everson said that multinationals wielded enormous power and were able to get the tax arrangements they wanted. He said, of the USA and UK: "All of their problems are written in the tax codes of the US and Britain. The reality is, if Washington wanted companies to pay more tax, it changes the law in Washington. These same guys who have all these foreign sales also contribute large amounts of campaign dollars. Likewise, David Cameron in Britain, it's precisely the same for UK companies. In the UK, they've made it easier for companies to pay less tax than it used to be. Bermuda's perspective is a PR one. This is what Bermuda is. An international platform for foreign business. It doesn't cut tax or reduce tax. There are all sorts of different ways to fund governments and electors get to choose the way at the ballot box. Those who shout the loudest, it's always the problems at home. Its clear those shouting the loudest are the UK, the US and France, the countries with the biggest problems. Premier Craig Cannonier was right to call for a united front by the UK Overseas Territories to combat being branded tax havens. He was right in saying it's important that the smaller jurisdictions act in the same manner and should all speak out together and say its not our problem, its yours." Mr Everson was speaking after Bahamas Prime Minister Perry Christie told the UN it needed to take action to protect small island economies. Mr Perry said offshore jurisdictions were the victims of ongoing economic aggression by larger countries. He said offshore jurisdictions should be regulated by UN-led mechanisms to balance the needs of both sectors. And he warned that crippling offshore economies would cause tens of thousands of newly-empowered middle class citizens to slop back into poverty or to migrate to the developed world. Mr Everson said: "There should be a forum which one it is, I'm not qualified to say." The news came after it was revealed that Google last year only paid 2.6 percent tax in the US on sales worth $8.1 billion because it channeled most of its overseas profits through Bermuda, which has no corporate income tax. Previous revelations about Google's tax arrangements have led UK Parliamentarians to denounce them as immoral and led to demands that the island change its laws. Google said it follows tax rules in all the countries it operates in and pays little tax in the UK became its profits are not generated by UK employees. The UK arm of the firm, as well as other European operations, are designated as providers of marketing services to Google Ireland. But Google declares little profit in Ireland because it sends nearly all the cash it gets to the Bermuda affiliate, in the form of licence fees for use of Google intellectual property. The Westminster public accounts committee (PAC), however, has pointed out that the firm has advertised for sales people in the UK, despite Google's insistence that it conducts no sales in Britain. A PAC report last year accused Google of using contrived mechanisms to avoid tax and said the UK should close the loopholes. Tax avoidance was earlier this year a major topic at both the G20 and G8 and the pressure on offshore jurisdictions is likely to intensify as the western world continues to struggle with the financial problems of the global recession.
2013. September 27. Government House last night moved to clarify the impact of the move by the Foreign and Commonwealth Office to consolidate passport production in Britain and away from embassies, high commissions and consulates around the world. The recent announcement sparked comment by politicians and residents, particularly the production of emergency passports. A Langton Hill spokesperson wrote the move is designed to produce British Citizen and British Overseas Territory passports to new and higher security standards at reasonable cost and that there is no reason to believe that third countries would be concerned about whether an Overseas Territory passport is printed in Durham, England or Hamilton, Bermuda. They are more likely to welcome the fact that it is being printed to the highest possible security specifications. These specifications are constantly being revised upwards. There are no plans to abolish British Overseas Territory passports. Discussions with the British Government are ongoing on emergency passports and the Governor, George Fergusson, very much hopes that an arrangement will be in place (within a year or two) which enables Bermudians to get travel documents quickly if they need them for emergency travel. But it is always a good idea to make sure that your passport, UK and/or Bermudian, is up to date. Information on applying for passports can be obtained from the Department of Immigration, who will continue to be responsible for the application process when the changes are implemented.
2013. September 7. The Ministry of Finance and the Cabinet Office announced today that the Government of Bermuda has written to the UK Foreign and Commonwealth Office (FCO) to request that the Multilateral Convention on Mutual Assistance in Tax Matters (Convention) include Bermuda. A Government spokesman said the request has been made to include Bermuda at the earliest possibly moment, following a decision made by Finance Minister The Hon E. T. Richards. The spokesman went on to explain that for developing countries, the benefit of signing the Multilateral Convention is that it allows them to sign one multilateral agreement and simultaneously create an exchange of information network with Bermuda, and many jurisdictions, rather than negotiating many individual tax agreements on a bilateral basis. It stated that currently there are 56 jurisdictions that are signatories to the Convention. Finance Minister Richards said: "We are delighted to have become signatories to the Multilateral Convention which will further establish our leadership as a best practice environment for financial transparency and efficiency."
2013. August 12. British passport applications must now be sent to Durham, UK, instead of Washington DC. Persons wanting to renew their passports must include the old passport with their application, Government House announced yesterday. Applicants were previously able to send a copy of their passport during hurricane season. The changes are intended to improve security and "consistency in decision making", a spokesman said. "On August 12, 2013 the application process will be centralised and British citizens in Bermuda will need to submit their passport application to Her Majesty's Passport Office in the UK," the spokesman said. "There should be no change in processing times. British Overseas Territory Citizen passport holders should continue to submit their passport applications and renewals for BOTC passports through the Bermuda Department of Immigration." British passports can be renewed up to nine months ahead of the expiry date with no loss of validity, meaning a new passport can be valid for ten years and nine months. Those applying for UK passports should send their documents by secure courier to: Her Majesty's Passport Office OVS-D, Millburngate House, Millburngate, Durham DH97 1PA, England, UK.
2013. August 5. Bermuda is ready to sign off on a Foreign Account Tax Compliance Act (FATCA) agreement with the US Government, Finance Minister Bob Richards has announced. The agreement, initialed by Bermuda and the US, must next be endorsed by the UK's Foreign and Commonwealth Office. Mr Richards thanked the Bermuda FATCA Committee for laying the groundwork for the tax transparency pledge, known as the FATCA Intergovernmental Agreement (IGA) Model 2. The Island's negotiating team was led by the Ministry of Finance's Wayne Brown, with Acting Treaty Advisor Dennis Simons. Bermuda's affirmation of the tax transparency agreement will help the US in curtailing tax evasion, according to Robert Stack of the US Treasury. The Minister also thanked US tax code expert Mike Murphy, HSBC's tax expert Lyndon Quinn, and Appleby managing partner and corporate lawyer Kiernan Bell, for traveling to Washington, DC to assist with negotiations. Also commended were Alan Granwell of DLA Piper (US); Senior Crown counsel Shakira Dill; James Berry and Charles Thresh of KPMG, and Paul Eldridge and Colm Homan of PWC.
2013. July 24. The number of requests for data which UK tax authority Her Majesty's Revenue and Customs (HMRC) made to Crown Dependencies and Overseas Territories on possible tax evaders hit a record high last year, Tax-News reported. The publication says HMRC made 72 requests for financial data from territories such as the Cayman Islands, Bermuda, and Jersey last year (ending December 31, 2012) regarding personal and business taxes, up 26 percent on the 57 in 2011 and 32 in 2010. The UK's Crown Dependencies and Overseas Territories have come under increasing pressure from the UK Government in Whitehall to start cooperating more closely with HMRC in order to root out tax evaders. The news comes as HMRC finalizes new tax compliance information sharing arrangements with the Crown Dependencies and Overseas Territories among other measures that are set to catch tax evaders." Under proposed tax compliance information sharing arrangements, HMRC will soon be able to obtain greater levels of information about bank accounts held by UK taxpayers in the Crown Dependencies and Overseas Territories automatically. The new rules will be closely modeled on the Foreign Accounts Tax Compliance Act — US legislation which sets out new reporting requirements for foreign financial institutions with accounts held by US national residents overseas. And in May 2013, all Crown Dependencies and Overseas Territories with significant financial centers announced a commitment to tackle tax evasion with the aim of setting a new standard of international tax transparency. Many of them have also agreed to sign up to the Multilateral Convention on Mutual Assistance in Tax Matters — a data sharing initiative led by the OECD.
2013. June 22. Premier Craig Cannonier and other leaders of the UK's Overseas Territories protested British Prime Minister David Cameron's representation that they had "signed up" to an international tax information agreement, and were ignored, it has emerged. Mr Cameron told the House of Commons this week that the Overseas Territories had signed up to a tax information and transparency agreement, although no document was signed. Facing a grilling from members of the Opposition Progressive Labour Party at yesterday's House of Assembly sitting, Mr Cannonier said that OT leaders had received advance notice of the Prime Minister's messaging and had voiced their concerns. Mr Cannonier returned to Bermuda following meetings in London with Mr Cameron saying that Bermuda had not signed any agreements. A day later the British Prime Minister told the House of Commons that the Overseas Territories had "signed up to the multilateral convention on information exchange, agreed automatic exchange of information with the UK and action plans for beneficial ownership." PLP MP Walton Brown kicked off the questions in the House of Assembly. "I can assure you that the Premier of Bermuda is not misleading you. My statements have been consistent and will remain consistent in the direction in which Bermuda wishes to go. I cannot speak for Prime Minister Cameron but it does concern me as well," Mr Cannonier said. The Premier also revealed that a request for a private meeting with the Prime Minister was not honoured. But he rejected a suggestion that agreeing to go to the London talks meant he had ceded constitutional power to the UK. "Bermuda will maintain its right constitutionally to direct its future as far as tax evasion is concerned, as far as beneficial ownership is concerned. We will continue on that path." Asked by MP Walton Brown if he would "convey his discontent" to the UK, the Premier said: "That displeasure was displayed by all of the Crown Dependencies and Overseas Territories. We will continue to massage and work this relationship. But it has been noted and I have also made sure that the Governor is aware of our discontent as well." The OT leaders had received advanced notice that the Prime Minister planned to tell the world that they had signed up to the tax evasion agreements, Mr Cannonier explained under questioning from Glenn Blakeney. "We voiced our concerns prior to that statement being put out." Mr Cannonier got a passing grade for his responses from Mr Brown. "He was very candid and I appreciate that," he told The Royal Gazette. "The Premier has effectively distanced himself from the comments made by Cameron in the House of Commons." He continued: "He would not say it explicitly, but clearly Prime Minister Cameron has misled the House in that regard." But Mr Brown, an Independence advocate, remains concerned that Bermuda has now ceded some authority over its affairs back to the UK by going to London and allowing the Prime Minister to speak on its behalf in respect of financial and tax policy. "That to me is a manifestation of devolution of powers back to the UK." Mr Brown said: "This trip was called by Cameron to grandstand and make it appear to the G8 that he had gotten his boys, so to speak, in line." In his statement to the House Mr Cannonier stressed that Government "did not take a quantum leap in any commitment or undertaking given in London." This is what the Premier told the House of Assembly yesterday. "We talked about Bermuda's highly regarded and well regulated international insurance sector that provides G8 countries with catastrophe risk insurance and pays claims on a timely basis. We explained how Bermuda's global insurance sector supports jobs in the United Kingdom and in the European Union. We differentiated Bermuda as an international financial centre with a comparative advantage in the delivery of insurance and reinsurance products and services to the global community. We stated that it was fundamentally incorrect and misleading to categories Bermuda as a tax haven. We were clear that Bermuda would protect its economic interests. We asserted that Bermuda is already committed to fully to the fight against tax evasion and aggressive tax avoidance. We pointed to our compelling history of action in this regard." Mr Cannonier and Mr Richards went to London at the request of the British Prime Minister in advance of the UK chaired G8 Summit this week. The Prime Minister's priority was tax information sharing and transparency with respect to who really owns and benefits from companies. Exchange of information under the Multilateral Convention on Mutual Assistance on Tax Matters was a key topic of conversation, the Premier said. "Bermuda has publicly stated its support to the review being undertaken to consider a possible new standard of government registries for beneficial ownership. However, Bermuda is well advanced in this practice and it is really for many of the G8 jurisdictions to catch up. My Government will work to improve access to information on beneficial ownership of companies. In doing so, however, we will not adopt measures that diminish our competitive capacity thereby leading to a loss of jobs in our economy. "
2013. June 21. Government "did not take a quantum leap in any commitment or undertaking given in London," Premier Craig Cannonier told the House of Assembly this morning. He and Finance Minister Bob Richards told the "real Bermuda story" in London. "We talked about Bermuda's highly regarded and well regulated international insurance sector that provides G8 countries with catastrophe risk insurance and pays claims on a timely basis," he said. "We explained how Bermuda's global insurance sector supports jobs in the United Kingdom and in the European Union. We differentiated Bermuda as an international financial centre with a comparative advantage in the delivery of insurance and reinsurance products and services to the global community. We stated that it was fundamentally incorrect and misleading to categorise Bermuda as a tax haven. We were clear that Bermuda would protect its economic interests. We asserted that Bermuda is already committed fully to the fight against tax evasion and aggressive tax avoidance. We pointed to our compelling history of action in this regard." Mr Cannonier and Mr Richards went to London at the request of the British Prime Minister in advance of the UK chaired G8 Summit this week. The Prime Minister's main priority was tax information sharing and transparency with respect to who really owns and benefits from companies. Exchange of information under the Multilateral Convention on Mutual Assistance on Tax Matters was a key topic of conversation, the Premier said. And he repeated assurances that Bermuda was a leader in providing access to beneficial ownership information. "Bermuda has publicly stated its support to the review being undertaken to consider a possible new standard of government registries for beneficial ownership. However, it bears repeating that Bermuda is well advanced in this practice and it is really for many of the G8 jurisdictions to catch up. My Government will work to improve access to information on beneficial ownership of companies. In doing so, however, we will not adopt measures that diminish our competitive capacity thereby leading to a loss of jobs in our economy. That would be foolhardy."
2013. June 21. Whitehall does not consider Bermuda as a tax haven, according to Governor George Fergusson. In a statement issued yesterday, the Governor said that British Prime Minister David Cameron appreciated Premier Craig Cannonier's visit to London last weekend. "The Premier's visit to London last weekend was greatly appreciated by the Prime Minister, David Cameron," Mr Fergusson said. "In his speech at Saturday's G8 'Open for Growth' event to heads of state, NGOs and others, Mr Cameron commended the leadership shown by the Overseas Territory and Crown Dependency Premiers and Chief Ministers in the area of transparency. It is clear that Bermuda is not a tax haven. It has a long record of transparency on beneficial ownership and banking, and tight and widely respected regulation of financial services. Its core business is insurance and reinsurance, which is conducted to the highest standards. And non-resident bank deposits are not a feature of its economy. As the British Government has focused its G8 Presidency on promoting transparency and reducing aggressive tax avoidance, not least to ensure that developing countries can develop their own tax base, Bermuda has been well placed to stay in the front echelon of economies on tax and transparency issues. The standards in this area have risen rapidly in recent years. Bermuda, like other countries, including Britain, has had to, and will continue to have to, bring in measures to stay at the front. But Bermuda is doing this from a position of strength. The commitments made, with others, last weekend have not involved Bermuda having to move radically: it was already a leader in the number of the bilateral Tax Transparency Agreements which it had negotiated. As the global practice for this switches to an international, multilateral agreement, Bermuda already has extensive experience of operating tax transparency agreements with other countries. It will be able to set out provisions to safeguard its interests. Bermuda has had a proud record of benefiting from a reputation for probity. It is clear that, even in this now fast-moving area, Bermuda will remain among those at the front." The Governor's statement echoes the position promoted by Mr Cannonier that Bermuda is a low tax jurisdiction but not a tax haven. Asked to define a tax haven by British standards, Deputy Governor David Arkley said that the UK adopted the definition crafted by the OECD (see below). That definition stresses "nil or nominal taxes", protection of personal information and lack of transparency. Government is mulling the implications of signing onto the Multilateral Convention on Mutual Administrative Assistance on Tax Matters, a global standard of tax information exchange intended to combat tax evasion. Bermuda's position is that it agrees with it in principle and already abides by many of its provisions.
Definition of a Tax Haven. (Organization for Economic Cooperation and Development):
Nil or only nominal taxes. Tax havens impose nil or only nominal taxes (generally or in special circumstances) and offer themselves, or are perceived to offer themselves, as a place to be used by non-residents to escape high taxes in their country of residence.
Protection of personal financial information. Tax havens typically have laws or administrative practices under which businesses and individuals can benefit from strict rules and other protections against scrutiny by foreign tax authorities. This prevents the transmittance of information about taxpayers who are benefiting from the low tax jurisdiction.
Lack of transparency. A lack of transparency in the operation of the legislative, legal or administrative provisions is another factor used to identify tax havens. The OECD is concerned that laws should be applied openly and consistently, and that information needed by foreign tax authorities to determine a taxpayer's situation is available. Lack of transparency in one country can make it difficult, if not impossible, for other tax authorities to apply their laws effectively.
'Secret rulings', negotiated tax rates, or other practices that fail to apply the law openly and consistently are examples of a lack of transparency. Limited regulatory supervision or a government's lack of legal access to financial records are contributing factors.
June 20, 2013. Bermuda and a handful of other British Overseas Territories have agreed to "commit to joining" the Multilateral Convention on Mutual Administrative Assistance on Tax Matters and take part in a pilot tax information exchange initiative launched by the UK, France, Germany, Italy and Spain, according to a press statement issued on PRnewswire. But none of that was apparent when Premier Craig Cannonier and Finance Minister Bob Richards updated the media on their meetings in London on Tuesday. Instead, the Premier stressed he had signed no deal on Bermuda's behalf and that he had asked British Prime Minister David Cameron for more time to examine the details of the Convention. According to Mr Cannonier, the Bermuda delegation had stressed to Mr Cameron that Bermuda and the other OTs had not been given a "fair opportunity" to examine the multilateral agreement that he wanted signed. Asked if the UK had accepted the request for more time, the Premier said: "They have to." However, the press release, issued by Citigate Dewe Rogerson, the UK PR agency for the British Virgin Islands, states: "We, the Political Leaders of the Overseas Territories of Anguilla, Bermuda, British Virgin Islands, Gibraltar, Montserrat and Turks and Caicos, warmly welcome our meeting with the Prime Minister today to discuss Tax, Trade and Transparency, where we had a very clear agreement and constructive exchange of views on the practical steps needed to tackle the global problem of tax evasion and how the UK and the Overseas Territories will continue to apply our high standards of regulation to address this. As part of our contribution to advancing this global agenda and to create a level playing field right across the world, different Overseas Territories at different times, and now unanimously, have reiterated and confirmed our agreement to the following three important steps:
To play an active part in the new pilot initiative of multilateral automatic tax information exchange launched by the UK, France, Germany, Italy and Spain;

To prepare national action plans on Beneficial Ownership to meet the FATF standards;

To commit to joining the Multilateral Convention on Mutual Administrative Assistance on Tax Matters."
And Mr Cameron reported as much in his remarks to the UK House of Commons on the G8 summit, which followed his meeting with the OTs. "The Overseas Territories and Crown Dependencies have signed up to the multilateral convention on information exchange, agreed automatic exchange of information with the UK and action plans for beneficial ownership," he said yesterday. Last night Mr Cannonier insisted the release did not contradict his update to Bermudians on Tuesday. "The statement that was released is a general statement that was being worked on by all members of the Overseas Territories last week. As we are at varying degrees of compliance, the statement speaks to our overarching agreement to comply with the Multilateral Convention Agreement initiative to exchange information and increase transparency, of which Bermuda has been leading the way. For example, in the statement, the second point speaks to the need for information regarding Beneficial Business Ownership and the exchange of information. It is no secret that Bermuda has signed almost 40 TIEAs and already has a registry of Beneficial Ownership for the companies doing business in Bermuda. Other countries are not as far along that far along in the process, but agree with it nonetheless. As OTs we agreed to each go away and speak to our own respective stakeholder groups to provide a more detailed account regarding our current status, which was clearly articulated at yesterday's press conference. Bermuda's position remains the same — we agree with the Multilateral Convention Agreement in principle, as do the other OTs, but we haven't signed the agreement. As to your question regarding why wasn't the local media sent the release, I can't speak to that as I don't know which country sent the release out."
June 19, 2013. Massive injustices exposed in UK's tax system compared to Bermuda's. From a prominent Bermudian writer. "Many Bermudians applaud Apple, Google, Starbucks, Yahoo, etc in UK for not paying more taxes there than they have to. Good for them for not acting like sheep to injustices. Instead of picking on Bermuda and other British Overseas Territories for not applying the multinational corporate taxes they want to see imposed, the UK government should instead look into and correct deliberate and massive tax avoidance, tax evasion and tax haven ploys that severely affect most UK taxpayers and were perpetrated not by multi-national companies but specifically by Houses of Parliament in both Westminster and Holyrood (Scotland). So many people in the UK who own modest three bedroom homes market valued at under £200,000 have to pay more in Council Tax (real estate tax) in Band E to their local authorities than the Queen does for her £850 million Band H Buckingham Palace. It's not the Queen's problem, it's an injustice legislated by British UK MPs and MSPs respectively all over the UK. In Scotland, MSPs legislated the Local Government Finance Act 1992 which gave local authorities responsibility to administer and fix council taxes. But they have not done so fairly. They have not used Buckingham Palace as a national yardstick. They should be asking all other UK homeowners to pay their real estate taxes at an appropriate fraction of what Buckingham Palace pays. It should have been a Parliamentary responsibility to enact a fair-to-all tax based on national comparisons. Instead, with cynical disregard for their voters, UK parliaments allowed each local authority to apply its own rates of council taxes as flagrant human rights wrongs for the inequities they make people suffer. Is it right and proper that while the Queen pays only £1400 or so (say BD$2,000) a year, Bermuda as a British Overseas Territory should charge some homeowners in the region of $25,000 a year in real estate tax for a home not worth anywhere near as much as Buckingham Palace? No, it's not right, it's a massive wrong. It is good to hear that American, Canadian and other media will be mentioning these horrible inequities during and after the G8 conference, as examples of tax evasion, tax avoidance and tax haven practices the UK should have eradicated long ago but have not. Until the UK rights its flagrant tax avoidance, tax evasion and downright tax-haven-like Council-Tax exemptions for all Band H homeowners and set the Bands instead from A-Z with Buckingham Palace as the Z, with its Parliaments setting an example, it is outrageous for the UK to expect tiny but responsible international business centers like Bermuda (not a tax haven) to comply."
These figures confirm the stark comparison in British UK and Bermudian annual real estate taxes, excluding water and waste water charges:
For £950 million 830,000 square feet Buckingham Palace, London, Band H............£1,639.04 (about $2504)
For a £170K 1,750 square feet 3 bedroom house in Scotland, Band F....................£1,672.67 (about $2592)
For a Bermuda $20 million 11,500 square feet house with ARV of $564,000 plus staff apartment with ARV of $48,000. Amount for main house rise appreciably (by at least 19.2%) from July 1, 2013................................$92,292 plus $1,374 (total $93,666).
June 19, 2013. Bermuda and other Overseas Territories are being used as the scapegoats for policy failures of larger countries, but more must be done to educate Europe about the Island's business model. So said Finance Minister Bob Richards and Premier Craig Cannonier as they updated the media yesterday on their meetings with British Prime Minister David Cameron. Mr Cannonier stressed that no agreements were signed in London and his Government will not do anything to jeopardize Bermuda's financial model or previous agreements the Island has signed. Mr Richards said there was a "groundswell" of opinion against offshore financial centres in London driven by a number of factors. "First of all the US is coming out of a recession, Europe and the UK are not. Unemployment remains very high in the UK. Budget deficits are ballooning. So it's a very difficult and negative environment over there. The Overseas Territories and Crown Dependencies were to some extent being used as scapegoats and distractions for domestic policy failures. In addition, there was a corps of non-Governmental organizations who had latched on to this notion that either multinational organizations or so-called tax havens are responsible for these poor countries not having any money. I was very surprised at the virulence of that sentiment that exists over there right now. Our message is to a significant extent being overwhelmed by that noise. Therefore we have to up our game." Mr Richards said that Bermuda had been more successful with its public relations in the US than in the UK. "We just kind of assumed that because we have this relationship with Britain and we have these representatives in our midst at all times at a most senior level that somehow there's an understanding over there of what Bermuda is all about. And I was surprised and dismayed to find out that that was not true. They don't understand what Bermuda is all about. They continue to lump us in with other jurisdictions that are engaged in offshore banking that have secrecy laws, that are engaged in money laundering. These are things that Bermuda is not involved in." The Bermuda delegation had stressed to Mr Cameron that Bermuda and the other OTs had not been given a "fair opportunity" to examine the multilateral agreement that he wanted signed. "It is important that you understand that Bermuda has not signed any agreement," the Premier said. "We need to be responsible, and in being responsible we must look at every 'T' and make sure that it is crossed and every 'I' to make sure it is dotted. Because we do not want to put in jeopardy the financial model we have in Bermuda." The Premier said "Bermuda had no problem with sharing tax information and providing information about beneficial ownership of companies domiciled here, and had been doing so for many years. When it comes to the highest regulations, Bermuda has always been [among] the forerunners." But Mr Cannonier stressed that Bermuda's model was not banking, but insurance. "It is the businesses that are domiciled here that pay out in billions of dollars to ensure that many of the places like the UK and the United States can get back up running again and can create jobs and sustain jobs and put them back in the positions they were in before these things (catastrophes) happen. There is a great misunderstanding about what it is that we do. So we will continue to ensure that we get the message out there." No other territories had signed the multilateral agreement, he said. Asked if the UK Government accepted Bermuda's request for more time, he said: "They have to." But the Premier stressed that a signing ceremony had never been on the agenda. "Sovereign nations like the United States and Canada are still coming to terms with this global agreement, so it's going to be a while before we all come to a consensus as to exactly the direction we want to go in. They also are looking at this very closely and they are being responsible as well. So as we move toward tightening up the net of illegal activity I'm sure that some agreements will be found, but right now we are not at that position." Asked about the efforts of companies like Google to avoid paying millions of dollars in taxes using vehicles domiciled here and in other countries, Mr Cannonier said Ireland's double tax treaty was a key factor in enabling Google's tax avoidance. "Bermuda is down the chain. So if you want to avoid this thing happening, the UK, the G8 nations really need to go to Ireland and the likes and address them first." Mr Cannonier added that misrepresentation of Bermuda in UK media stories will end with better public relations.
June 18, 2013. Premier Craig Cannonier is to report on Bermuda's attendance at the London tax evasion summit this afternoon. Mr Cannonier was joined by Finance Minister Bob Richards and technical officers for the meetings with British Primer Minister David Cameron and political leaders of other British colonies. Mr Cameron invited senior ministers of ten Overseas Territories and Crown Dependencies to meet with him last week ahead of the G8 summit in Northern Ireland which begins today. The British Prime Minister has been urging the colonies to commit to the Multilateral Convention on Mutual Administrative Assistance on Tax Matters — a global standard on exchange of information for tax purposes. Mr Cannonier said he viewed the meetings in London as an opportunity to state Bermuda's case that the Island is not a "tax haven" and is well regulated. But there has been some confusion in the international media about Bermuda's attitude towards the Convention. Mr Cannonier returned to the Island last night and is scheduled to speak to the media this afternoon.
June 13, 2013. Bermuda supports an international agreement aimed at tackling tax evasion "in principle", Premier Craig Cannonier said yesterday. "Bermuda welcomes the initiative to conclude a Multilateral Convention Agreement in principle and supports the principles of transparency and exchange of information that the Convention embodies," the Premier said in a statement. "However, legitimate reservations exist that must be addressed relating to costs, security of data, treaty duplication prior to signing the document. Bermuda is currently in talks with HM Treasury, in full anticipation that the issues will be ironed out as quickly as possible." Mr Cannonier was commenting after speaking to international media this week on Bermuda's strategy relating to international tax and regulatory policy. The headline in the Guardian yesterday said: "Bermuda refuses to sign up to Cameron's tax evasion deal" and "David Cameron's G8 agenda to close down cross-border tax evasion dealt blow by Bermuda prime minister Craig Cannonier". Mr Cannonier said in his statement yesterday: "Bermuda has always been a reputable and internationally responsible jurisdiction. Our main industry is Reinsurance and Insurance and our consumption tax regime dates back to the 1800s, a century before Bermuda became an international financial centre. "For example, 60% to 65% of all our financial activity in Bermuda is in insurance assets covering risks with trading partners, such as in the UK, where Bermuda has a direct and significant role in its economy, producing as many as 100,000 jobs. Bermuda also writes 27% of all European reinsurance, including 40% of all Lloyds Reinsurance." Premier Cannonier continued: "Originally Bermuda focused its Tax Treaty strategy around members of the G8, G20, EU, and OECD countries and as a result Bermuda has signed 39 Tax Information Exchange Agreements. To date, Bermuda has signed Tax Agreements with 90% of the G20, with the exception of two countries (the Kingdom of Saudi Arabia and the Russian Federation). Bermuda has tax agreements with 52% of EU member states but we have concluded negotiations with many more EU members. Bermuda also has tax agreements with 76% of OECD member states. We look forward to our discussions with Prime Minister Cameron on these matters." Earlier Reuters reported the Premier said in an interview that Bermuda and Britain's other overseas territories will not sign up to an international convention aimed at tackling tax evasion ahead of the G8 summit in Northern Ireland next week. But Bermuda could tighten rules so that Bermuda-registered subsidiaries needed to have more economic substance on the Island to enjoy its tax benefits, he told Reuters in the interview yesterday. And the Guardian newspaper reported Mr Cannonier said the territories were ready to agree that wider sharing of information with international tax authorities was required in principle, but that Mr Cameron's aim of having them all commit to signing the convention at the weekend was unlikely to be achieved. A spokesman for the Cayman Islands government said it had agreed on Friday to commit to an intention to sign the convention. No 10 said it expected most of the overseas territories and crown dependencies will sign up. But the group Cayman Finance said the devil was in the detail and that they "are not prepared to build a tax authority or a collection agency or incur huge costs to collect other people's taxes". Premier Cannonier told Reuters the Prime Minister's aim of having the territories all commit to signing the convention at the weekend was unlikely. "My understanding is that we are not here to sign something, but simply to agree that everyone needs to get on par," he told Reuters in the telephone interview. British Prime Minister David Cameron has invited the mainly Caribbean territories to London ahead of hosting the annual gathering of the G8 group of leading economies, at which he has put tax avoidance and evasion high on the agenda. Though they share Britain's monarch as head of state, the UK government's writ doesn't run in the self-governing territories, so Cameron must rely on persuasion to secure an agreement. A deal could give Cameron a coup against tax campaigners who question Britain's commitment to the issue, given the prominent role played by UK territories in facilitating tax evasion, avoidance and the hiding of stolen assets, Reuters reported. Mr Cannonier said the territories had held conference calls ahead of their meeting with UK ministers in London this week and none had expressed a willingness to commit to signing the convention when they gather with Cameron at Downing Street on Saturday. Mr Cannonier said Bermuda already met most of the standards in the Multilateral Convention on Mutual Administrative Assistance in Tax Matters, including having a register of beneficial owners of companies that other tax authorities can check. However, he said the convention, drafted by the Organisation for Economic Co-operation and Development, a body of mainly rich nations, had potentially damaging elements for Bermuda. "There's some clauses in there that we need to look at, that may need to be adjusted, and ... our Finance Ministry is going over it with a fine-tooth comb," he said. In May, the territories, which also include the Cayman Islands, the British Virgin Islands and the Turks and Caicos Islands, agreed to share taxpayer information with the UK, France, Germany, Italy and Spain, but the convention will include many more countries and more information. "Bermuda has been accused of facilitating tax avoidance by large companies," the Reuters report said. "Multinationals typically park intellectual property (IP) in letter-box companies on the island. These then charge fat fees for the use of the IP to affiliates in countries where the groups have big sales, thereby channelling profits to the island, which charges no corporate income taxes. Premier Cannonier said it was unfair to blame Bermuda for this since it was 'only one link in the chain' but added the country could tighten rules so that Bermuda-registered subsidiaries needed to have more economic substance on the Island to enjoy its tax benefits."
May 22, 2013. Premier Craig Cannonier responded to British warnings to its overseas territories on tax avoidance and tax transparency. "Prime Minister (David) Cameron is keen to underscore Britain's position on fighting tax evasion and aggressive tax avoidance through tax information exchange and access to information on beneficial ownership of companies. Bermuda has no qualms with this. We are already there and we continue to keep abreast of developing standards. The combined work of the Ministry of Finance and the Bermuda Monetary Authority over several decades now has put Bermuda among the leading countries in relation to tax information exchange and KYC or "know your customer", which includes having access to information on beneficial ownership companies. As you know, Bermuda for decades has required companies seeking to incorporate in Bermuda to file beneficial ownership information with the Bermuda Monetary Authority; many of our peer jurisdictions have not caught up in this area. Further, we have recently passed legislation to license all Corporate Service Providers (CSPs) in Bermuda and bring them under the umbrella of the Proceeds of Crime Act that imposes the FATF (Financial Action Task Force) standard on beneficial ownership. Bermuda is recognised internationally for its integrity and transparency as a centre for legitimate international business. Our job now is to grow the economy again, create jobs and new wealth for Bermudians. That is our priority." Mr Cameron wrote to the Island this week, along with the rest of Britain's Overseas Territories and Crown dependencies: "This is the critical moment to get our own houses in order." The letter, which didn't specifically single out by name any of the 10 territories to which it was addressed, emphasized Mr Cameron's respect for their right to be "lower tax jurisdictions." Britain is under pressure on the issue as it hosts the G8 Summit on June 15.
May 21, 2013. Bermuda and other British territories have come under pressure from UK Prime Minister David Cameron to "take the lead" on tax information exchange and beneficial ownership. Mr Cameron wrote yesterday to the Island, along with the rest of Britain's Overseas Territories and Crown dependencies such as Guernsey and the Isle of Man. The call for continued partnership with the UK came just weeks before Britain hosts the G8 Summit on June 15. With tax avoidance a priority for the gathering, Mr Cameron wrote, "this is the critical moment to get our own houses in order." Last month's visit by UK Minister for the Overseas Territories Mark Simmons saw Cabinet vow that Bermuda would "lead jurisdictions" in transparency, and enforcing beneficial ownership regulations. Mr Cameron's letter underscored the point, however — especially on the latter. Noting that some jurisdictions had committed to producing action plans on beneficial ownership, the Prime Minister added: "I hope those of you who have yet to can do so as quickly as possible". The letter, which didn't specifically single out by name any of the 10 territories to which it was addressed, emphasized Mr Cameron's respect for their right to be "lower tax jurisdictions." Bermuda has already pledged to provide the UK authorities with tax information automatically. "There is a critical mass building," Mr Cameron wrote, saying Britain aimed to set "a global standard in tax transparency."
May 3, 2013. Bermuda, the Cayman Islands and other British overseas territories will now be required to work with the UK and other European countries fight tax evasion. With governments in most advanced economies short of tax revenue after the financial crisis, pressure has been growing on small territories with big banking sectors to lift bank secrecy and do more to combat tax dodging and money laundering. Now British overseas territories such as Bermuda, the Cayman Islands and the British Virgin Islands — which are effectively colonies with some self-government — will have to automatically provide details the ownership of bank accounts, and about how they are used, British finance minister George Osborne said yesterday. "This represents a significant step forward in tackling illicit finance and sets the global standard in the fight against tax evasion," Mr Osborne said. The other territories affected by the deal are the Caribbean islands of Anguilla, Montserrat and the Turks and Caicos. The information will be shared by Britain, Germany, France, Italy and Spain, which agreed in June last year to work together to combat tax evasion. The Isle of Man also will be subject to the deal, but two other major offshore centres, Jersey and Guernsey, have not yet agreed to share information with countries other than Britain. The United States has been in a lengthy dispute with Switzerland over the latter's bank secrecy rules, while the European Union also has turned up pressure on two of its smaller members, Austria and Luxembourg. Austria in turn has accused Britain and the United States of shielding their own tax havens. Britain has made fighting tax evasion a priority while it chairs the G8 group of advanced economies this year, and in two weeks it will host a meeting of finance ministers from the bloc. However, Britain also faces problems of its own in being certain that companies comply with its tax laws. A recent Reuters investigation highlighted inconsistencies in the way Google portrays its activities in Britain, prompting lawmakers to demand the company's executives and auditors appear before them.
April 27, 2013. United Kingdom Overseas Territories Minister Mark Simmonds left Bermuda yesterday with a long list of areas of UK-Bermuda cooperation to develop but helping Bermuda out of the Uighur dilemma is not on the agenda. "That is a matter for the Bermuda Government. It is not a matter for the United Kingdom Government," said Mr Simmonds when asked whether the Uighurs' situation was any closer to resolution. I have had discussions to understand the complexity of some of these issues but it is a matter for the Bermuda Government." Ablikim Turahun, Khalil Mamut, Abdulla Abdulqadir and Salahidin Andulahad were part of a consignment of 17 Muslims from western China who were released by US authorities after being held unlawfully in Guant?amo Bay, Cuba as "enemy combatants". But the four were left stateless after they were brought to the Island under a deal arranged by then-Premier Dr Ewart Brown Lawyer Richard Horseman, who has been representing the four men since their arrival on the Island, was unsurprised by the stance. "That's been the consistent position adopted by the UK Government — that it's Bermuda's problem, since they were brought here without consultation. Hopefully Britain will step in at some juncture to help the men." Last month, Mr Horseman reported that Government would be holding talks with the US and the UK authorities. But it now appears that the UK, for the moment at least, is not minded to assist the Bermuda Government out of its dilemma. Granting the men status would require a change in the law and, says Mr Horseman, there is likely little appetite for that among the Island's parliamentarians. Nor can they be granted refugee status because the Refugee Convention does not apply to Bermuda. The UK has always insisted that the men have no entitlement to British citizenship or British Overseas Territories citizenship, and are not eligible to apply for British passports. Mr Simmonds told the media that his visit had been productive and positive. "My primary function for being here is to build on the positive and warm relationship that Bermuda and the UK already have. To understand more about the opportunities and challenges that exist in Bermuda and to discuss with Ministers some of the opportunities that Bermuda and the UK have in working more closely together where appropriate and where it is of benefit to Bermuda. Areas of cooperation include trade, health, education and fighting gang crime."
April 25, 2013. Bermuda will provide United Kingdom authorities with information to help authorities there fight tax evasion and fraud, Bermuda's Cabinet Office announced. The battle is a 'global priority', according to the Premier's office. In support of this cause, it stated Bermuda has entered into "automatic exchange of information agreements" with the United Kingdom. The announcement was made on the heels of the arrival of the British Government Minister in charge of overseas territories, Mark Simmonds. "Tackling tax evasion and fraud is a global priority which is necessary to protect the integrity of public revenues, the confidence of taxpayers in the fairness and effectiveness of their tax systems and ultimately public confidence in open global capital markets," it stated. Further action is needed to prevent tax evasion and to clamp down on it, despite the development of international standards and a peer review process, the Cabinet Office explained. "With this in mind, the next critical steps, aided by developments in technology, is to move to automatic exchange of tax information. The action taken by the United States under its Foreign Account Tax Compliance Act (FATCA) provides a unique opportunity to develop a new global standard in the near future and from that, to develop a system of multilateral automatic information exchange. Bermuda embraces the move, and has committed to entering into automatic exchange of information agreements with the United Kingdom to the same timetable as the agreements which we are currently finalizing with the United States." Additionally, Bermuda has committed to move forward towards "eliminating any remaining hiding places" stating the island will improve the availability of information on beneficial ownership. "The work of the Global Forum and the Financial Action Task Force has led to significant improvements but gaps still remain in many jurisdictions. Bermuda is determined to move forward with this agenda and will commit to review the effectiveness of our legal and enforcement framework and to produce an action plan, aimed at ensuring that we lead jurisdictions in respect of information and enforcement of rules on beneficial ownership. We look forward to working in close cooperation with the United Kingdom on these commitments and urge rapid development of new global standards in these areas.
April 25, 2013. The UK's Minister for Overseas Territories was on the Island for two days of meetings with officials. Mark Simmonds met Premier Craig Cannonier, Opposition Leader Marc Bean and other senior politicians and officials while here. The MP's first fact-finding mission here also included talks with police to see how the Island is tackling gang crime, and he learnt more about international business and tourism on the Island. Mr Simmonds, who met with Mr Cannonier in London earlier this year, said: "I am looking forward to my visit to Bermuda this week. As my first visit, this will be an important opportunity to re-emphasize the strength of the UK's relationship with the largest and most prosperous overseas territory. My visit comes at an important time for Bermuda, and the Overseas Territories as whole, and I look forward to discussing how we can take forward the government's commitment to delivering the ambitious partnership agenda set out in last year's White Paper." Mr Simmonds will also meet members of Bermuda's Youth Parliament to discuss the role of the UK in representing the Overseas Territories interests around the world.
February 3, 2013. Premier Cannonier takes over UK Overseas Territories Association presidency. Bermuda has for the first time been elected to lead the United Kingdom Overseas Territories Association (UKOTA) in the UK. During a meeting on Thursday, Bermuda, through representative Kimberly Durrant, was elected to the role of Chairman in the organization which was created to promote cooperation among the overseas territories. In accordance with the UKOTA Constitution Premier Craig Cannonier will assume the position as President of the Political Council. The latter is the highest body of the Association which consists of Leaders or Representatives of each Member Government. Revealing the news in a statement yesterday, the Premier said: "I am delighted with the regard in which Bermuda is held within UKOTA. There are many areas of mutual interest in which we can share knowledge and experience to our collective benefit. I look forward to my tenure as President of the Political Council and in particular how it seeks to shape the nature of engagement with the United Kingdom Government in matters of importance to the OTs." Ms Durrant, the Director of the Island's London Office, said the organization has always taken pride in giving all participating nation equal representation, regardless of size. "I am honored to have been elected to the position of Chairman and to have gained the respect and confidence of my fellow colleagues and Governments of the Overseas Territories," she said.
December 24, 2012. UK Overseas Territories Minister Mark Simmonds has congratulated Craig Cannonier for his appointment as Premier in the wake of last week's general election. "I welcome the appointment of Premier Craig Cannonier, JP, MP, leader of One Bermuda Alliance. Bermuda is the oldest and most populous Overseas Territory with strong constitutional connections to the UK, going back 400 years," Mr Simmonds said in a statement on Friday. "When I spoke to Premier Cannonier today (20 December) to congratulate him, I stressed that I look forward to working with the Premier and his Government on a wide range of issues highlighted in the UK's White Paper on the Overseas Territories. I would also like to thank former Premier and Finance Minister Paula Cox MP for the valuable contribution she made to Bermuda politics during her term in office, both domestically and internationally. I wish her every success for the future." The UK's White Paper on the Overseas Territories was released in June this year. It sets out three broad goals — to deepen engagement between the Territories and the UK, to help the Territories "strengthen good governance, financial management and economic planning" and "to improve the quality and range of support to the Territories", according to former Overseas Territories Minister Henry Bellingham.
August 15, 2012. Premier Paula Cox gave a mild rebuke last night to a British Member of Parliament who suggested if Bermuda wants the UK to keep providing its defence, it should change its tax policies to stop corporations using the Island to avoid UK taxes. Labour MP John Mann, a member of the UK House of Commons Treasury Select Committee, made the comment while talking about Google's use of a Bermuda-based subsidiary to reduce its tax bill. Ms Cox, who is also the Finance Minister, responded that Bermuda had no wish to change its tax rules and told the opposition lawmaker that Bermuda "pays all its own bills", including the one for Bermuda's Governor, the UK's top representative on the Island. The Independent newspaper reported that Google paid £6 million in UK taxes last year on turnover of ?395 million. The newspaper added that the tech giant operates a scheme under which its Irish subsidiary employs Google UK as an agent, meaning the proceeds of sales made in the UK end up in Ireland. A commission of around 10 percent is then paid back to Google UK. That fee is taxable once costs have been deducted. Google Ireland then pays much of the money it makes to the internet giant's Bermudian entity as a licensing fee, ensuring that a large portion of its turnover ends up on the Island, where the corporate tax rate is zero. The process is entirely legal. "This sort of scheme is running, meanwhile we are providing a legal base and defence for Bermuda because it is a British dependency," Mr Mann told The Independent. Firstly, we should be ensuring first of all that this is not possible across the EU. There is no point being in if you can tax dodge. Secondly, if Bermuda or any other British dependency wants our help with defence, then it should stop operating this sort of tax policy. We are paying twice because we are paying for Bermuda." Mr Mann suggested the Bermuda Government should take a stronger stance on tax avoidance schemes which "hit British tax receipts". The MP for Bassetlaw did not respond to The Royal Gazette's requests for further explanation of his remarks by press time yesterday. Last night Premier Cox responded: "We have no intention of changing our centuries-old tax laws which continue to serve the needs of our people. I would also take this opportunity to remind Mr Mann that Bermuda pays all of its own bills, including the bill for Bermuda's Governor." She added that Bermuda was an "international leader in tax transparency" and the vice-chair of the OECD Global Forum on Transparency and Exchange of Information for Tax Purposes. "The Bermuda Government will continue to stand strong for Bermudians and we will continue to work to attract new business to our shores that provide opportunities for our people," Ms Cox added. "Bermuda is a global financial centre that offers speed to market, intellectual capital and an stable environment from which to operate a global business. Since the beginning of international business in Bermuda this has been our main drawing card." Mr Mann is determined to shine the light on the methods used by Google to minimize its tax burden. He said the Treasury Select Committee may call on Google bosses to appear before it, to address the tax avoidance concerns. He described the company's tax practices as "entirely improper and immoral. I think it would be highly appropriate to pull a Google executive in front of the committee to justify their failure to pay proper taxes, we would be looking at covering the issue in this parliamentary session, so before Easter, realistically," he told The Independent. "Whether it is illegal or immoral, the British taxpayer loses out. Google is one of the big ones but there are others." Google has no physical presence in Bermuda. However, a Bloomberg news report in 2010 highlighted company filings that stated Google Ireland Holdings had its "effective centre of management" on the Island. The report added that "this Bermuda-managed entity is owned by a pair of Google subsidiaries that list as their directors two attorneys and a manager at Conyers Dill & Pearman, a Hamilton, Bermuda law firm." Many international companies use "transfer pricing" to attribute profits to subsidiaries in low-tax jurisdictions. This often involves transferring the ownership of intellectual property to the subsidiary. Other parts of the organization must then pay royalties on sales to the subsidiary through licensing agreements. The practice is particularly commonplace among technology and pharmaceutical companies. A Google spokesman told The Independent: "We make a substantial contribution to the UK economy through local, payroll and corporate taxes. We also employ over 1,000 people, help hundreds of thousands of businesses to grow online and invest millions supporting new tech businesses in East London. We comply with all the tax rules in the UK."
July 13, 2012. The British Government is continuing to work with Bermuda and the Sargasso Sea Alliance in an effort to create a high seas marine reserve. Henry Bellingham of the Foreign and Commonwealth Office told the House of Commons that members of the Sargasso Sea Alliance have met with officials from the Department for Environment, Food and Rural Affairs and the Department of Transport to discuss the project. "As a result of this meeting, officials of the Department for Transport and its Maritime and Coastguard Agency are engaged in discussions with the Sargasso Sea Alliance with a view to identifying a measure or measures which would be appropriate to take forward in the International Maritime Organization. In addition, the Government supports the work of the OSPAR Commission, under which seven Marine Protected Areas in areas beyond national jurisdiction have been identified, in assisting the Alliance with its proposals. The Government of Bermuda supports the proposal to provide appropriate protection for the Sargasso Sea. The British Government, the Sargasso Sea Alliance and the Government of Bermuda are working together to this end through the appropriate forums." He further acknowledged that the current system in place for identify marine protected areas on the high seas is "piecemeal, and that the British Government is committed to establish a new Implementing Agreement to address the issue. The Sargasso Sea is more than 1,000km wide and 3,200km long and is bordered by four separate ocean currents; the Gulf Stream, the North Atlantic Current, the Canary Current and the North Atlantic Equatorial Current. The region is also rich with marine life, and is considered a crucial spawning area for species including eel, dolphin fish and marlin.
May 18, 2012. Britain will not urge Bermuda to go Independent because that would be patronizing, according to outgoing Governor Sir Richard Gozney. And in one of his final interviews before ending his diplomatic career, the Governor warned Bermuda not to get complacent about the economy. The wide ranging discussion had its lighter moments. Sir Richard admitted, almost, that he wasn't exactly fond of wearing the ceremonial garb of a colonial Governor. "You feel you're going to take off in a strong wind," he said when asked what it was like wearing a feathered hat. His predecessor, Sir John Vereker, had discussed with then Premier Ewart Brown, the possibility of ditching the uniform as he ended his tenure. But Dr Brown had gone to his Cabinet and insisted it should be worn. "I'm a servant of Bermuda. Bermuda's paying not only my salary and for this house and I'll go along," Sir Richard said. Asked if he liked wearing the uniform, he said: "'Like's' quite a strong word, isn't it? I'm content wearing that uniform if Bermuda wants me to wear it." Sir John took his plumed hat and ceremonial uniform with him when he left. Sir Richard was issued a new one. He agreed that being a Governor of one of the world's last remaining colonies felt a bit odd. "It's bound to. In the 21st Century. No one's holding onto bits of Overseas Territories because they want to. At least I hope they aren't in this day and age. But we, unlike one or two other European countries, are not going to shed them if they don't want to leave the fold. The Portuguese shoved theirs off when the dictator Salazar died in the mid-seventies and poor Mozambique, poor Angola and poor East Timor went into civil war — each of them as a result. So we will say, those territories are small and for reasons of small size and for whatever other reasons, if and for as long as they want to retain the British link then we will do our bit to maintain it. It costs next to nothing. And it's a legacy of history. It's a responsibility of history and we accept it. We'll do it wholeheartedly. We won't be curmudgeonly or graceless about it." He repeated Whitehall's long held policy to support the wishes of Bermudians should a majority signal clearly that they want to became a sovereign nation. "But we're not going to force that issue either way. Because we don't think that's a grown up way of dealing with a very grown up situation," he said. "Bermuda is a fully grown up country which can decide for itself how it wants that future to be. And so, in the meantime — of course, it's an unusual position to have an overseas territory or colony. But we accept that we will do our small part in making those small territories run for as long as people want the status quo to continue." He said self determination "can include a determination to keep yourself in the fold of a bigger country — or linked to a bigger country." Asked why Britain does not simply tell Bermuda that it is old enough to take the sovereignty option, he said: "Because that would be patronizing. "We won't patronize Bermuda. We'll say 'Bermuda, you're grown up. You take that decision'. All we'll ask is if you decide to go independent, we'll need an unambiguous signal that that is the case." The arrival of the four Uighurs — the former Guantanamo detainees who were brought to Bermuda by former Premier Ewart Brown without consulting Britain or his Cabinet — was the most challenging aspect of his tenure as Governor, he said. "It made me scratch my head more than other things," he said. "Because of that double effect of breaching the Constitution and landing four men here who can't be given travel documents to go elsewhere." Britain and the US are still in talks over the fate of the Uighurs, he said. Turning to his most enjoyable experience he said: "It's hard to beat non-mariners. It is quite a magic afternoon." On his final message to Bermuda, he said: "I wish Bermuda every success in finding the next pot of gold. Whether it's going to be fish farming — the Chinese in those fancy restaurants in Shanghai and Hong Kong would pay ridiculous sums of money for what they regard as really special fish — I'm sure those fish would grow in netted tanks out on the reefs somewhere. Or whether it's the mineralisation of the sea bed around here. There's no oil but people have been down and found some quite interesting mineralisation. Financial services are not growing but they're not shrinking much. And tourism is strongly cyclical but may be coming back a bit. So, I'm not saying that people need to find the next crock of gold within the next year or two years. But the fragility and vulnerability of small countries is essentially based on just a couple of industries and that's the case in Bermuda. So one's always on the look out for the next serious piece of diversification." Asked if he agreed with those who feel that the economy may be on a permanent decline, he said he did not think that was likely "as long as people are not complacent. Economies have tired because of complacency. That didn't hack it in the 19th century, the 20th century and it certainly won't work in the 21st century. Because someone's going to come up and snap your ankles and take whatever business away from you. Because there are a lot of countries which are far more worldly than they used to be and most of the markets — whether they are for tourism or financial services, almost everything else other than oil and gas in the ground — are mobile. So as long as people here, as in other such well-to-do small countries, don't rest on their laurels I see no reason why Bermuda shouldn't thrive." Richard Gozney leaves for his homeland on Sunday. The new Governor, George Fergusson, is scheduled to arrive on Tuesday.
February 1, 2012. Then Bermuda Premier Paula Cox pushed for Bermuda to have direct formal links with the European Union through membership in the Overseas Countries and Territories Association. The OCTA brings together about two dozen territories with links to the United Kingdom, Holland, France and Denmark and is governed by EU regulations known as Overseas Association Decisions. Bermuda's inclusion could come as early as July when the current OAD is updated. The overall purpose of the current association is to promote OCTs' economic and social development and to develop economic relations between the OTCs and the EU. Members pay a fee to be included and are bound by basic principles such as democracy and human rights. In 2001, Bermuda turned down an invitation to be included in the arrangement because its original purpose was to give the territories access to developmental aid, according to a press release issued by Government yesterday. But the Association has now "furthered its remit" and is acknowledged as a means for the OCTs to "heighten their presence within the EU." Premier Cox raised the issue of Bermuda's membership in Brussels last week at a meeting between the EU and the OCTs. "I consider that deepening our engagement with the European Union was of national strategic advantage. There is also the potential for collateral benefits by a closer collaboration, including the possibility of technical and functional assistance in fostering environmental initiatives and support of sustainable development projects. I am pleased that Bermuda was able to participate in the constructive dialogue and this is consistent with furthering Bermuda's national agenda." Bermuda had been invited to the tenth OCT-EU Forum as an observer. And the Premier's overture comes in time for a review of the OAD which is scheduled for July this year. "As the revised OAD's submission to the EU Council is in July 2012, the inclusion of Bermuda would award us the opportunity for increased visibility within the EU," states the Government release. "Through the London Office, consistent representation within OCTA will be essential to maintaining constant dialogue with the EU and uphold Bermuda's interest and presence within Europe." According to the press release, the OCTs pressed the European Commission to "support the awareness of OCTs within European institutions on issues such as Environment and Climate Change; Trade; Rights of OCT Citizens; Partnership with the EU; Territorial Strategies for Innovation and Regional Projects and Equal Treatment for all OCTs." Kimberley Durrant, office manager of Bermuda's London office said yesterday that the OCTA planned to open an office in Brussels and all OCTA members will have access to its resources "and that of the EU."
January 2012. British MP Andrew Rosindell called for Bermuda and other overseas territories to be given representation in the UK House of Commons. In a submission to the UK Parliament's Backbench Business Committee, Mr. Rosindell said that since the UK makes decisions that can directly effect territories such as Bermuda, the territories should be able to have their own voices heard. Mr Rosindell, the chairman of the British Overseas Territories All Party Parliamentary Group, said: "We give our 21 territories nothing. All they have is an informal all-party group, of which I am proud to be chairman. We have a democratic hole, with hundreds of thousands of people for whom we make laws, whom we ultimately govern and on whose behalf we can declare war, make foreign policy and sign international treaties. We have substantial control over their domestic affairs. Those territories that have sterling are bound by much of our own economic policy. In a range of areas, although the Crown dependencies and Overseas Territories are not part of the UK they are substantially influenced and ultimately governed by this Parliament, so it is wrong for them to have no voice at all." The Conservative Party MP said other nations, including Australia, Denmark, France and the Netherlands all have external territories, but those territories have representatives elected to external territory committees. He said he hoped issues related to the overseas territories would be debated this year, noting that this year marks the 30th anniversary of the liberation of the Falkland Islands. "Perhaps it is an appropriate time to establish the principle that at the very least the UK Parliament gives recognition to our Territories and Dependencies, and that we actually want to debate subjects that affect them, so that is why I have put in for this debate," he said. "I have been an MP for 11 years and I do not think there has been an actual debate on territories and dependencies, except when the British Overseas Territories Bill was introduced by the previous Government in 2001-02. There needs to be a similar kind of annual debate such as we have on Scotland and Wales. Our 21 territories deserve to be given that kind of recognition, and I hope the Committee will give that due consideration." In a recent Government submission to the Foreign and Commonwealth Office for a new White Paper on the Overseas Territories, the Bermuda Government called for a greater voice in the UK Parliament on issues affecting the Island. A section of the submissions read: "This could be done by serving on Parliamentary Committees, for example, where matters affecting Bermuda's national interest are discussed." Mr Rosindell visited the Island last year as part of a three-day fact finding mission, during which he met with Premier Paula Cox. He later told The Royal Gazette they had a frank exchange of views about the relationship between the UK and Bermuda. He also described Premier Cox as being "cynical" about the British Government's desire for closer links, comments that National Security Minister David Burch said were disrespectful.
There are problems with Mr. Rosindell's call for Bermuda to be given representation in the UK House of Commons. Bermuda's laws don't comply with the UK's laws in many respects. Bermuda already has very substantial benefits in the UK that are not similarly afforded by the Bermuda House of Assembly to UK nationals living and working in Bermuda. Any proposed arrangements should be reciprocal. Some examples of this anomaly include that Bermudians can, if they wish, be given full UK citizenship and without any waiting period at all. But Bermuda treats all incoming UK nationals as foreigners, requiring them to have Work Permits which are usually for limited periods of no more than 6 years, and completely denying them local citizenship (Bermudian Status) unless they marry a Bermudian and stay married to and cohabiting with that spouse for at least 10 years. Some Brits have lived in Bermuda for decades without ever being allowed to vote. Only under special circumstances, if they are allowed to live that long in Bermuda, do they become entitled to Permanent Residence (similar to a US Green Card) which is not citizenship and does not allow them to vote or own any home that a Bermudian can own. In contrast, in the UK, it is possible for a non-UK national to obtain citizenship in 5 years and if a UK national marries a non-national, that latter spouse can obtain citizenship in 3 years. In the UK any non-national and his/her spouse can buy any home without prejudice but in Bermuda all non-Bermudians including all Brits may only buy one 10% most expensive in property value or tax band home. Only in Bermuda, nowhere else in the British or British Commonwealth of Nations world, are British subject non-Bermudians told they may not be a joint home owner without an expensive special licence. In the UK, full British citizens do not lose voting rights after 6 months or more of absence, only after 15 or more years. But in Bermuda they do. Brits in Bermuda, even those born in Bermuda but with both parents not Bermudian, are deprived of citizenship. nIn the UK, Bermudians are treated as UK nationals in university fees. But British non-Bermudians in Bermuda pay full whack to attend Bermuda's community college. In the UK, conscription ended in the 1950s. But in Bermuda, young men - not young women - born in Bermuda and are Bermudian are severely punished if they evade Bermuda's archaic conscription laws. In other respects too, Bermuda's laws are far below the UK's laws as they relate to old age pensioners (senior citizens in Bermuda) not being eligible in Bermuda for free National Health Service-equivalent hospital, medical and prescription coverage, seniors needing new car licenses after 65 (in the UK it is 70) and the severely disabled not having access in Bermuda to any of the UK's benefits awarded to the deserving disabled without any means testing. To allow Bermuda, with its present laws that conflict with those of the UK, to be part of the UK process would be a miscarriage of justice. Bermuda's laws must be amended first.
January 6, 2012. United Kingdom and its colonies have entered a new era with Whitehall seeking to "change the model short of self determination", Premier Paula Cox said yesterday. But Government's submission to the UK on relationships with the Overseas Territories contains a question about full sovereignty. "If Bermuda became independent, would the UK undertake not to revoke British passports held by Bermudians?" asks point 45 of the 53 point submission. At a media briefing to discuss Government's submission on the Overseas Territories relationship with the UK, the Premier waxed positive about what she said was an improving relationship between the OTs and the UK Government. "What you've seen by the coalition government is very much what you hear from President (Barack) Obama. He talks about the era of engagement," Premier Cox said. "And it's an interesting turning on its heels what has been the relationship even under a Labour government. Here you have a coalition government which seems to have a very high level of interest in trying to actually talk to the Overseas Territories in a way that conveys and suggests a real interest in trying to change the model short of self determination." The Premier explained that meetings with the British Government had demonstrated a "real interest in trying to show that we can have a relationship that doesn't have to be them and us. So this is part of that continuing conversation." But while Government's submission pushes for more autonomy, a central bank and representation in global organizations almost like an independent country it is also seeking benefits from the UK in terms of technical assistance and functional cooperation. "The current position is that we are an Overseas Territory and as such there is an administering power and the administering power is the UK," the Premier said. "In the confines of being a colony then certainly we are indicating there are areas where there can be assistance to provide and we're certainly not asking for funding assistance. And that is the nature of the special relationship that the people of Bermuda at this time have opted to be in." She said that while she was Leader of a party that supported Independence for Bermuda, she was "very clear" that the Island is an Overseas Territory of Britain. "But that (Independence) is not yet the position that the people of Bermuda are in." And she noted that Bermuda enjoyed a "much more mature and developed constitution" than the other OTs, some of which have the Governor sitting in Cabinet and having the final say on key posts and Cabinet decisions. The Premier explained: "Bermuda is often asked to take the lead in meetings between the colonies and the UK as it is seen as different and "more immune from any sort of retaliatory action or any sort of punitive action. It doesn't change the fact that we are still an Overseas Territory but we do have a more developed constitution." The submission's only direct reference to a sovereign Bermuda is the question on whether the UK would give an undertaking not to revoke British passports held by Bermudians in an independent Bermuda. The Premier was asked whether there had been any other instances in which the scenario of Independence had been raised. "Independence is a separate issue and on Independence the government does not operate by stealth. So to be honest, we don't have the legitimate authority to try and take Bermuda Independent without the people's buy-in." After the briefing this newspaper posed a few follow up questions by e-mail, including one seeking the rationale for including the question referencing a sovereign Bermuda. But Acting Director of the Department of Communication and Information Dwayne Caines said there would be no further comment "at this time." The Premier did elaborate on the rationale for seeking a Central Bank for Bermuda during the briefing. Currently, she said, the lender of last resort is the Government of Bermuda. "That's why when we had a situation with one of our local financing institutions we had the government give that $200 million guarantee. I think that every country is looking at where they can be more protectionist of their taxpayer and also not being held accountable for the faults or the excesses of others. For Bermuda it's a coming of age to at least have those discussions. And also look at what are our options. It could be in Europe, it could be in the US but it is a reserve, separate, over and above of what we have."
January 6, 2012. Premier Paula Cox spoke with the media during a round table discussion on the Overseas Territories white paper yesterday. In her Bermuda's submission on the British Overseas Territories she stated a list of What We Want issues. They include:
On the National Security Council
A "refinement" of the existing Governor's Council. To give local Government a "more defined responsibility on security issues."

Greater autonomy and latitude in the negotiation and finalization of commercial treaties including air links and International Investment Protection and Promotion Agreements.

Bermuda's own Central Bank.

Representation in global organizations such as the World Bank and the International Monetary Fund perhaps modelled along the lines of the World Trade Organisation.

No interference in Bermuda elections "irrespective of what may have occurred in other OTs".
Addressing the Key Challenges Facing Bermuda Economy
Access to external sources of capital from UK funding agencies for private sector developers for infrastructure development in Bermuda.

An ageing population. Bermuda must also grapple with its growing ageing population and the related health costs and housing support challenges. As the birth rate is shrinking, there are fewer people entering the workforce, and thus fewer people to contribute to the Government pension fund.

Aviation. Assistance with negotiating airlift to Bermuda would also help in opening up competition within airlines that service. Greater level of autonomy in negotiating with airlines so as to increase airlift. This could be facilitated through a specific entrustment so that the Bermuda Government negotiates directly with airlines with a broader remit than is currently the position in order to increase the airlift to Bermuda.

Civil Service. The UK could strengthen cooperation and build more effective partnerships with its Territories by increased dialogue and the offering of further training and education for Civil Servants at no cost. The objective would be to enhance the operations of government and assist to ensure the continued development of good governance in the region.

Cooperation between Territories. An Overseas Territory Militia. The Regiment has taken part in Regional bodies that have aimed to develop greater joint synergy. It is proposed that an OT security and defence policy forum group (that had realistic and manageable outcomes and goals) be created. This military unit could be available to reinforce tenets established by the OTs as a whole."

Cooperation with UK. The most important areas are: national security, immigration matters, legislation and international treaties/representation. Bermuda would seek to have greater engagement and interaction between the UK and other territories on matters concerning policing, the economy, healthcare and education."

Diplomacy. Bermuda and the OTs could benefit from UK efforts to quell arbitrary economic defensive actions against OTs by its EU and other partners. Bermuda's constitutional status, its political, economic and social system, and our track record in international affairs and external relations is not widely known in the UK, or in the EU. Constructive engagement could prove mutually beneficial to both the UK and Bermuda by way of civil service secondments, other Bermuda Government representatives to work alongside their British counterparts in both the UK and Brussels in constructive engagement. Bermuda and our London Office could be strengthened through the use of UK diplomatic resources particularly in Brussels and the EU. The same can be said for the UK Embassy in Washington and our office and our resources there.

Direct engagement to the UK Parliament. This could be done by serving on Parliamentary Committees, for example, where matters affecting Bermudas national interest are discussed. It would be most helpful if the UK established a formal mode of communication that will support an enhanced mechanism for accessibility to UK Government Institutions.

External Support. Bermudians could benefit from being able to have opportunities available to work directly among professional staff of diplomats and work within an international network of embassies, high commissions and consulates to look after our own interests and those traveling to Bermuda. There is a question of external support in the context of a sovereign Bermuda: if Bermuda became independent, would the UK undertake not to revoke British passports held by Bermudians?

Global Profile of the British Overseas Territories and how the UK can support them. The UK can assist in the endeavor to raise the global profile of Bermuda by: Partnering with Bermuda and the OTs to research climate change and its effects on Bermuda and support the resulting activities to assist in combating its effects on Bermuda and the other OTs. Allowing OT Ministers and Government officials to have their unique voice internationally at global events/conferences without seeking the authority of the UK. The UK could actively partner with the Territories in their promotional efforts. The UK Government can assist by way of mainstream marketing initiatives and at international conferences and forums.

Governance - financial management and economic planning. The UK could strengthen cooperation and build more effective partnerships with its Territories by increased dialogue and the offering of further training and education for Civil Servants at no cost. The objective would be to enhance the operations of government and assist to ensure the continued development of good governance in the region.

Immigration. UK assistance to reverse the EU policy requiring OT passport holders to get visas to travel to Schengen Treaty countries.

Increase in violent crime. The submission makes no specific request but notes this as a key challenge.

Military Affairs. Bermuda should pay UK fees for UK military courses attended by members of the Regiment. Equipment. The Regiment has sought permission from the Chief of Defence to obtain and wear British military "multi-cam combat uniform. It is requested that this process be expedited and a payment method be identified, so these items and the associated ancillaries can be purchased as soon as possible. In addition, a more formal process for purchasing British military equipment through the United Kingdom Ministry of Defence (MOD) (or surplus equipment through Disposal Services Authority) would greatly ease our procurement process. The Regiment would also wish to be included in the distribution of British military manuals, in particular the British Army Electronic Battlebox. Ammunition and pyrotechnics "The Regiment would wish to identify if ammunition and pyrotechnics could be sourced through the MOD and transported on military aircraft/ships that are transiting Bermuda" instead of the current arrangement of procurement through civilian sources. Host British Military Units. The Regiment is keen to offer support to UK military units who would wish to consider expeditions or training opportunities in Bermuda. The Regiment seeks to have informal ties with more UK Defence Attaches (in particular Jamaica and Canada) to help identify and expedite requests for support. Assistance to The Bermuda Regiment in moving personnel and stores in disaster relief operations in Overseas Territories, including Grenada, Montserrat and Turks and Caicos. Whilst the Regiment has conducted overseas exercises in Jamaica and been involved in various seminars and planning exercises with other territories, no formal mechanism is in place for planning and conducting joint activities. Most often, this comes down to lack of funding rather than lack of will. If UK would be prepared to assist or advise on areas of joint cooperation with other territories, the Regiment would wish to be involved.

National Security. Increased assistance to Bermuda and the OTs with respect to collaboration to deal with transnational crime. An enhanced level of cooperation with the UK with regard to the development and implementation of new policing strategies, systems and procedures.

Opportunity for Military Training. The Bermuda Regiment will lose its only "reasonable sized, secure training area" once development starts at Morgan's Point.

Social Policy Cooperation. Access to the UK rehabilitation programmes for Bermuda's criminals. A prisoner transfer programme sending high level Bermuda criminals to UK prisons under an MOU without any added costs, save for administrative fees.

Technical Education and Expertise. Opportunities for education "in the technical skills arena needed in a modern day economy" such as training and development support for the electrical, mechanical, structural, waste and water engineers.

UK assistance in helping Government establish an "international shipwreck exploration industry.
September 27, 2011. Bermuda stands to play a central role in defining the future relationship between the UK and its overseas territories, according to Overseas Territories Minister Henry Bellingham. In a speech before a packed hall at the Bermuda College, Mr Bellingham praised the Island as "a sophisticated and high-quality business and tourist destination with a highly developed government system." He commended Premier Paula Cox's "recent initiatives to strengthen governance mechanisms." Mr Bellingham then touched on the UK's governance issues with another of its 14 former colonies. He said: "The situation we are now handling in the Turks and Caicos Islands is one that we do not want to see repeated in other Territories, and we will be seeking, through this strategy and other mechanisms, to ensure that we do not." The Minister's audience, Governor Sir Richard Gozney noted, included "more former Premiers than I have seen in one place": David Saul, Alex Scott and Sir John Swan attended, along with Premier Paula Cox, numerous members of her Cabinet, US Consul General Grace Shelton, Director of Public Prosecutions Rory Fields, and Hamilton Mayor Charles Gosling. Mr Bellingham's visit to Bermuda, his first, is intended to give an overview of the Island's economy and political system, as well as to "launch a dialogue" in advance of next year's White Paper by the UK Government on its Overseas Territories. Mr Bellingham said: "We believe that at this point in the history of our relationships with the Territories, when a decade of constitutional revision is coming to a close, the time is not right to embark on further constitutional change. Rather, our strategy is to make sure the constitutional arrangements work properly to promote the best interests of the Territories and of the UK, both now and in the future." He reiterated the British Government's stance on independence, which is for Territories themselves to decide, on the basis of "the clearly expressed wish of the majority." Mr Bellingham's speech underlined the UK's wish for "good governance, public financial management and economic planning" in its Territories. He invited feedback from "as many people in the Territories as possible", including through an online portal. The Minister then fielded questions from his audience. Former Senator Walton Brown, Jr said the UK's previous White Paper, in 1999, was "neither progressive, nor a partnership" with the Territories. Referring to Article 73 of the United Nations charter, which he said obliged Britain to move its Overseas Territories toward self-government, Mr Brown asked for the Minister's comment. Mr Bellingham said that the UK "will not interfere in that decision-making process", adding: "It's a decision for the people of Bermuda." PLP Senator LaVerne Furbert asked: "We hear often in Bermuda, and particularly of people in the Opposition, being concerned about the way Government is handling finances, and that there is a need for a commission of inquiry to look into the way the Bermuda Government is handling finances. Is there a need?" Mr Bellingham replied that the Bermuda Government does not need permission from the UK government to borrow on the international market. He said that in discussions with the Premier, they had talked about economic challenges, her plans for lowering Bermuda's deficit and national debt, and called Bermuda's debt "still healthier than the UK's." Mr Bellingham warned Bermuda not to be complacent about the future of its financial services industry and to diversify its economy, finishing: "The UK will not order Bermuda what to do." Former Premier Sir John Swan said the Foreign and Commonwealth Office currently represented Bermuda's interests abroad. "I have yet to believe to the process has been as energetic and as forthcoming as it should be," he said. Sir John said that as other world governments "retrench themselves and seek new means of revenue", they might encroach on Bermuda's economic well-being, and asked if the UK would "reach beyond the reach" to defend Bermuda's interests. "I can give you 100 percent assurance," Mr Bellingham answered. Noting that in the European Union and the Organization for Economic Cooperation and Development, there were "interests that are jealous" of the Territories, Mr Bellingham said: "I don't call them tax havens. They are world-class offshore centers." He said it was important for Bermuda represent its interests in the European Union, the Commonwealth and other international organizations. A member of the audience, Joshua Butler, jumped up to speak as Mr Bellingham was leaving the room, but was cut off by the Governor. "He told Senator Furbert we are okay, and we're not okay," Mr Butler charged. Sir Richard said the Minister's schedule did not allow for extra time to speak. Mr Bellingham's visit included meeting today with Bermuda's Olympic athletes, who will compete in London next year.

September 26, 2011. British Overseas Territories minister Henry Bellingham, Member of Parliament for North West Norfolk, Conservative, visited Bermuda, in his capacity as Parliamentary Under-Secretary of State at the Foreign and Commonwealth Office. His ministerial briefs include United Nations, Africa, Overseas Territories. He has been the Member of Parliament for North West Norfolk since 2001, having also represented the same constituency from 1983 to 1997. He was born in March 1955. He studied Law at Magdalene College, Cambridge. Having graduated in 1977 he was called to the Bar (Middle Temple) where he served as a barrister for 8 years. He stated Bermuda could be in line to benefit from charity cash generated by the UK Lottery. He told a press conference at Bermuda's Government House it seemed "quite wrong and anomalous" for Britain's 14 Overseas Territories not to enjoy the fruits of the National Lottery. "It raises a vast amount of money and pays out billions of pounds but it's not allowed to dispense money for good causes in the Overseas Territories," he said. "I find that extraordinary. Ninety five percent of Britain's biodiversity is in the Overseas Territories." Apart from Bermuda, the other territories are Anguilla, British Antarctic Territory, British Indian Ocean Territory, British Virgin Islands, Cayman Islands, Falkland Islands, Gibraltar, Montserrat, Pitcairn Island, St Helena, Ascension Island and Tristan da Cunha, South Georgia and South Sandwich Islands, sovereign base areas on Cyprus, and Turks and Caicos. Mr Bellingham said there was a "complete illogicality" about not having the money available for the "280,000-odd" citizens of the territories and that it seemed "grossly unfair" to withhold it from those with British passports who wish to retain links with the UK. "It seems to me quite wrong and anomalous that they can't enjoy the benefits of the lottery fund." The Conservative MP said he planned to meet with the bodies responsible for dishing out lottery cash as a "priority". The National Lottery has generated more than £26 billion for good causes in the UK, with the money going toward numerous sports, arts and heritage schemes, as well as health, education and environment charities. Mr Bellingham left Bermuda after a three-day visit during which he launched consultation on the UK Government's new Overseas Territories White Paper, the first such report in a decade. He said the British Government wanted feedback from the citizens of all 14 territories for the White Paper, which will be released in 2012. The Minister described his trip here as having been "really excellent" and said he'd had a warm welcome from everyone, including Premier Paula Cox. He said Britain wanted to "reinvigorate" its relationship with the territories and make sure it was doing everything it should to support them. "We want to make sure that all the success and expertise in the UK ... can be harnessed in a way that can benefit the Overseas Territories. The UK Government does have important responsibilities. We want to carry out those responsibilities to the very best of our ability. Mr Bellingham fielded questions on a variety of issues at the press conference, including his discussions with Ms Cox this week and the four Uighurs brought here from Guantánamo Bay without Britain's permission. He said he and the Premier talked about the gang warfare which has seen 16 men shot dead since May 2009 and suggested the situation had improved from a year ago. "I'm not saying it's gone but it's certainly a problem that the Government has taken action on," he said. He revealed that his conversation with Ms Cox also focused on the Island's financial situation, adding that he told her he would like to see Bermuda diversify its economy. "I think Bermuda could attract more IT businesses from around the world," he said. "Renewable energy is also very important." The Minister said the UK remained in talks with the US about the Uighurs, adding: "We are looking to the US State Department to find a permanent solution." He was asked about Britain's view of recent damning reports from the Auditor General on the spending of public funds. Mr Bellingham said while it was the responsibility of the UK Government to "keep an eye on what happens in territories" it wasn't its role to put in place a fiscal responsibility framework for Bermuda. He said he'd met with the independent Auditor General and was impressed with her "absolute passion" for ensuring taxpayers get value for money. He added he expected her to continue working in a "rigorous" way. The Minister was asked about Bermuda's policy of requiring British guest workers to obtain a work permit, though no such restrictions exist for Bermudians who go to live in the UK. He replied that Britain was a country of 65 million people, while Bermuda had a population of about 65,000. "One has to be realistic," he said. "We are not comparing like with like and also I think that's something for your Government to address." Mr Bellingham added that he wanted to extend the right to work in Europe to holders of the "different categories of British passports."

In February 2011 the British MP who helps oversee the British Overseas Territories arrived in Bermuda on Monday for a three day stay. Andrew Rosindell visited in his role as Chairman of the All Party Parliamentary Group on the British Overseas Territories. He met Premier Paula Cox and other politicians, Chief Justice Richard Ground and Auditor General Heather Jacobs Matthews. He also visited the Bermuda Regiment, the Bermuda Police Service and Dellwood Middle School in Hamilton. Mr Rosindell, 44, is also chairman of the UK's Foreign Affairs Select Committee. His visit comes three years after that committee conducted an inquiry into the Overseas Territories. It made a series of recommendations for Bermuda including phasing out conscription to the Bermuda Regiment, reviewing voting rights for long-term residents, outlawing discrimination based on sexual orientation and bringing in freedom of information legislation. The Bermuda Government is working on the issues of sexual orientation and freedom of information. However, controversy is ongoing over conscription and voting rights. Mr Rosindell is a Conservative party politician and represents Romford, in Essex, which is near London. His special political interests include the British Overseas Territories and Crown Dependencies, Foreign and Commonwealth affairs, animal welfare, European affairs, Constitutional affairs, law and order and defence. Before entering politics on a full-time basis he was a freelance journalist and public relations consultant. The British Broadcasting Corporation website says is known for being a right wing populist who is anti-Europe.

From November 1, 2009 Bermudians were no longer be able to apply for full British passports in Bermuda and had to go through a Washington DC office.

Only Bermuda government-issued British Overseas Territory not full UK citizen passports can be issued by Bermuda Immigration, see photo below. Those who wish to apply for a British citizen passport will not be able to fill out paperwork and drop it off at the Bermuda Government's Department of Immigration, as before. Bermuda's Department of Immigration will no longer accept applications for British citizen passports.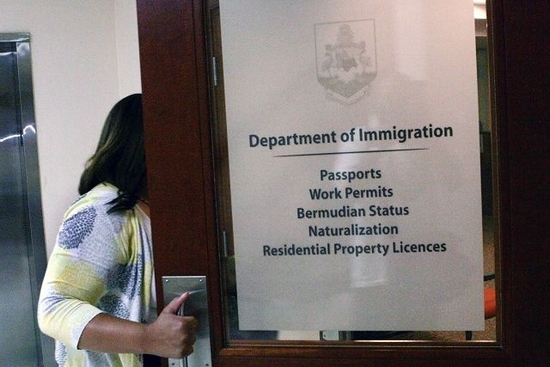 Instead people wishing to apply for a full validity British citizen passport should do so by sending their applications by courier or registered post to the UK Passport Service Centre in Washington DC at the full address shown below. This is the new UK passport production centre for Bermuda. These changes will not apply to those applying for or renewing British Overseas Territories Citizen Bermuda passports. Members of the public can use a courier company to send in their application for a full British citizen's passport A passport sent from Washington will arrive via UPS. The cost of the UK passport is presently $212 for adults for 32-pages or $255 for 48 pages (best for adult frequent travelers) and $135 for children under the age of 16, for the 32-page passport only. However an additional charge is made to cover the cost of returning it via UPS. Passports may take up to 10 weeks to arrive so applicants should plan accordingly. The mailing address for British Citizen Passport processing was: The UK Passport Service Centre for the Americas and Caribbean, British Embassy, 19 Observatory Circle, NW Washington, DC 20008, USA. British UK citizen passports are normally valid for 10 years from date of applicability but if you renew your passport within nine months of its expiry, the passport will be valid for ten years plus the nine months. Travelers are advised that some countries will not accept passports with less than months before expiry.
In June 2009, without the knowledge of Bermuda's Governor, or Foreign and Commonwealth Office in London, but arranged in a sneaky and underhand way between Bermuda's Premier, The United States Consul General in Bermuda and the United States government, four Uighur men were released from US custody at Guantanamo Bay and were flown secretly to Bermuda. Tensions between Bermuda and Whitehall reached fever pitch with Governor Richard Gozney calling the move 'invalid' and 'unacceptable.' As a British Overseas Territory, Bermuda is obligated to consult Britain on matters of foreign affairs and security. Both the Bermuda Government and the United States Consul General in Bermuda and its Government deliberately failed to do this. Taking in the Uighur detainees, who were conditionally cleared of wrongdoing by the USA, thrust the tension between the two countries into the international media spotlight. The Uighurs are rightly banned from ever going back to the USA for having accepted training from al Qaeda and taken part in terrorism.
In March 2008 members of the UK's House of Commons multiparty Foreign Affairs Committee (FAC) visited Bermuda. The FAC is appointed by the House of Commons and comprises 14 back bench Members of Parliament from Government and Opposition parties, and reflects the views of the membership of the House as a whole. The FAC's function is to examine the expenditure, administration and policy of the Foreign and Commonwealth Office (FCO) which includes the diplomatic service. FAC members were, at that time:
| | | |
| --- | --- | --- |
| Member | Constituency | Party |
| Mike Gapes (Chairman) | Ilford South | Labour |
| Rt Hon Sir Menzies Campbell QC | North East Fife | Liberal Democrats |
| Mr Fabian Hamilton | Leeds North East | Labour |
| Rt Hon David Heathcoat-Amory | Wells | Conservative |
| Mr John Horam | Orpington | Conservative |
| Mr Eric Illsley | Barnsley Central | Labour |
| Mr Paul Keetch | Hereford | Liberal Democrats |
| Andrew Mackinlay | Thurrock | Labour |
| Mr Malcolm Moss | North East Cambridgeshire | Conservative |
| Sandra Osborne | Ayr, Carrick and Cumnock | Labour |
| Mr Greg Pope | Hyndburn | Labour |
| Mr Ken Purchase | Wolverhampton North East | Labour |
| Rt Hon Sir John Stanley | Tonbridge and Malling | Conservative |
| Ms Gisela Stuart | Birmingham Edgbaston | Labour |
Following their visit they issued a report on lack of voting rights for long-term residents, many of whom were denied Bermuda Status while others were deemed under Bermuda law to no longer qualify - but those concerned would have with ease in any European country, Canada, USA, Australia, etc.

The issue was raised in a number of jurisdictions and the FAC quoted submissions from several long term residents (LTRs) complaining about Bermuda's strict immigration laws.

The report said: "We received many submissions about rights of non-Belongers. Of most concern was the lack of voting rights." It quoted Jonathan Suter, from Bermuda, who described the fact that Permanent Resident Certificate (PRC) holders in Bermuda did not have the vote as an "absolute embarrassment" and called for the UK Government to advise Bermuda to extend the franchise. Mr Suter had argued that PRC holders already have the right to live and work in Bermuda, therefore giving them the right to vote does not put any further pressure on the housing market or lend itself to any of the rhetoric concerning foreigners 'taking away' jobs from Bermudians. Mr Suter wrote: "Therefore, the only significant impact would be that PRC holders would have the opportunity to participate in the democratic process. The current Government would argue that this would somehow dilute the voting right of Bermudians. Yet, looking at the numbers, the number of PRC holders is about five percent of the voting population or 2,000 out of 42,00. PRC holders should have the right to hold the government accountable. They are not simply guests on the islands, they have been contributing members of society for over 20 years!" Julian Griffiths, from Hamilton, claimed Bermuda's immigration laws were "racist" and discriminatory and questioned why the UK Government had permitted them to continue. As well as lack of voting rights, he pointed out that non-Belongers, some of whom had lived in Bermuda for more than 20 or even 30 years, were also not given equal treatment under the tax system, or equal rights of property or business ownership. He added: "Worse, all these rights are denied to children born in Bermuda after August 1989 if their parents are not Bermudian, even though they may have lived all their lives in Bermuda. By extension this situation could lead to stateless people in the next generation." Mr. R. David of Bermuda also highlighted the issue of lack of rights for children of non-Belongers in the Territory and argued that it effectively made some children "second class citizens in their own land of birth." He added: "Strangely this denial of basic human rights upon such individuals continues to be endorsed by the silence of the FCO on this matter." Susan Parsons, a former Bermuda resident now living in Canada, explained to the FAC the impact non-Belonger status had on her family. She wrote: "I am married to a Bermudian and have been for ten years we have two children together born in Bermuda who hold full status. I had three children from my previous marriage when we met, born to a UK status father. We have had to leave Bermuda as when my children turn 21 they could not apply for status. This would have left my family in a situation where three children would be ripped away from their family and siblings and expected to start a life alone elsewhere. After having been brought up and schooled in Bermuda for over ten years. Is this not a constitutional breach of our rights as a family?" In conclusion the FAC wrote: "We conclude that although extending voting rights to non-Belongers will be politically difficult for Overseas Territory governments, the Government should at least encourage local administrations to review this issue with regard to non-Belongers who have resided in an Overseas Territory for a reasonable period. We recommend that the Government should propose that non-Belongers' rights be an agenda item for the next OTCC."

They also recommended phasing out conscription and the outlawing of discrimination based on sexual orientation.

The 171-page report on the Overseas Territories by the Foreign Affairs Committee went on to recommend that the UK Government encourage Bermuda to strengthen its transparency measures, including establishing an independent Electoral Commission and ending the practice of committees of the House of Assembly sitting in secret. And one passage of the report says: "We recommend that the Government sets out in its response to this report the steps it has taken to ensure that allegations of corruption at the Bermuda Housing Corporation, in the issuing of contracts, and of electoral fraud in Bermuda are properly investigated." The report noted submissions from Bermudians alleging Government improprieties, including claims that contracts were given to the party faithful, while Special Development Orders had not been handled in a transparent manner. And concerns were raised about the arrest of the Auditor General who was also thrown out of his office while he was off the Island. The MPs wrote: "During our visit to Bermuda, the Governor told us that his predecessor had objected strongly to the Bermuda government at the time." In a chapter on items relevant to Bermuda the team of MPs recommended that the UK Government take steps to ensure that discrimination on the basis of sexual orientation or gender status is made illegal in all Overseas Territories (OTs). While recognizing that extending voting rights to 'non-Belongers' will be politically difficult for OT governments, the UK Government was urged to at least encourage local administrations to review this issue with regard to non-Belongers who have resided in an Overseas Territory for a reasonable period. The FAC recommended Government should propose that non-Belongers' rights be an agenda item for the next Overseas Territories Consultative Council (OTCC). The Committee also wants the UK to urge the Bermuda government to move away from conscription and towards the Bermuda Regiment becoming a more professional organisation, with voluntary and paid elements. The UK MPs argued this could make serving in the Regiment more attractive, giving the staffing resources required to extend into maritime duties. The FAC recommends that the Foreign and Commonwealth Office (FCO) should also strongly encourage all Overseas Territories which have not yet done so to introduce freedom of information legislation. The report said the FCO should review with Overseas Territories what steps they might take to improve their public accounting and auditing capability. And the FAC backed a recent report by fellow British MPs on the Public Accounts Committee's which recommended that the FCO should explore how Overseas Territories might make better use of UK expertise and that it should also explore whether those Territories with Public Accounts Committees could make more use of ex-officio members. The FAC also wants the Foreign and Commonwealth office to encourage Bermuda to continue to improve financial regulation, in particular in money laundering investigations. The report noted that Bermuda is the only Overseas Territory whose government favours independence but that opinion polls still showed a majority against splitting from Britain. The MPs said they were pleased with hints by UK Overseas Territories Minister Meg Munn that an election of a party by a tiny majority in low turnout election would not be acceptable as a way of taking the country to independence. In a press release accompanying the release of the findings Committee chairman, Mike Gapes MP, said: "This is a wide-ranging report considering the FCO's discharge of its responsibilities with regard to the UK's 14 Overseas Territories and making recommendations across these Territories. "We considered the FCO's management of the risks and contingent liabilities to which Overseas Territories expose the UK. We recommend that the FCO should encourage Bermuda, the British Virgin Islands, the Cayman Islands and Gibraltar to continue to make progress in improving financial regulation, in particular in arrangements for investigating money laundering. Overall, we have concluded that, in some cases, the FCO's approach has been too hands-off. The FCO must take its oversight responsibilities for the Overseas Territories more seriously." A full report was sent to the Foreign and Commonwealth Office - see http://www.publications.parliament.uk/pa/cm200708/cmselect/cmfaff/147/147i.pdf.

In January 2005, the latest unofficial poll, taken among a small group of people, suggested that more than 60% of the population were not in favor of independence. Not stated in the poll or in any comments or press columns to date on possible independence is whether both those voting for independence and those against have thought of the implications of complying with current UN, USA, Canada, UK and European Community fundamental Human Rights requirements relating to citizenship, namely citizenship after 3 years if married to a Bermudian, 5 years otherwise, similar to what the USA, United Kingdom, Australia, other major countries, Grenada and other Caribbean islands offer. (Currently, citizenship for a non-Bermudian spouse is after 10 years of marriage to a Bermudian and no further citizenships are given to non-Bermudians with no Bermudian spouse, or children born there when neither parent is Bermudian. In most countries which are members of the UN, citizenship applies automatically to every child born there).

A Bermuda Independence Commission, Bermuda Government established in 2004, published in September 2005 a 600-page report as public opinion on political independence. The then-Premier, an ardent advocate for political independence from the UK, went on record as saying he does not want a referendum on the topic, he expected the legislature to adopt it.

Since 21 May 2002 Bermudians can get full British/EC passports and British citizenship virtually automatically, usually within a month and without any of the requirements and lengthy delays for non-British people living in the UK to get citizenship. Nor do they have to sear allegiance as do new UK citizens living in the UK. Also, they can live and work in UK and any EC country; buy any property they can afford; can register there to vote immediately and can do so in any UK or EC election; and if they physically live in the UK instead of returning to Bermuda on holiday, can get internal UK educational fees and more.

In 1977, possible political independence for Bermuda from the UK was first reviewed comprehensively in a Green Paper, followed by a White Paper stating Government's view Bermuda was not ready. Bermudians rejected political independence on August 16, 1995 in a national referendum. In 1995, the great majority of those who participated in the 1995 referendum felt there were no economic benefits, only potential additional liabilities costly to bear, especially with the huge burden Bermuda taxpayers (and visitors) already have to bear for 47 politicians in less than 21 square miles and civil servants amounting to more than 15 percent of the entire workforce. Bermuda was the first British Commonwealth country to have a referendum on independence under the previous Bermuda Government. But it was boycotted by the Progressive Labour Party (the Bermuda Government since November 1998) and the results may not be accurate. It is not likely the present Bermuda Government will go this same democratic route. Based on what current PLP politicians and pundits are saying, independence is a foregone conclusion. But none say what the cost will be to Bermuda taxpayers of an already hugely inflated cost of government by international standards.
Bermuda's British origins and traditions
Despite Bermuda's North American (not Caribbean) geography only 600 miles from the US East Coast, most of Bermuda's roots are British.

Bermudians are linked to Britain in culture, habits, names of places, public holidays, driving on the left, systems of high taxation on gasoline (petrol), vehicles and more, Westminster style of Government, and sports like cricket, golf and soccer.

The British declared slavery illegal and took measures to stamp it out, decades before any action was taken in the USA. Many Bermudians do not know how their economy was at one time completely dependent on Britain.
In Sandys Parish and near Fort St. Catherine in St. George's Parish are several. Countless British Army and Royal Navy officers and other ranks are interred there. Many died from yellow fever in the 1800's. Others perished at sea during the two World Wars and were brought to Bermuda for burial. Some of Bermuda's Parish Churches, for example, St. Paul's in Paget Parish, also have graves of British military personnel.

There are no reciprocal arrangements with the United Kingdom or Canada or USA or any Caribbean island for mutual recognition of driving licenses. Even with such overseas driving licenses, newcomers must take and pass the same full written and driving tests as those who have never used them before, in order to drive a car or motor cycle or scooter or auxiliary cycle in Bermuda. Many countries - but not Bermuda - have such reciprocal arrangements. It means that when Bermudians or non-Bermudian newcomers go to the UK to work or study, they are not allowed to have the same arrangements there as do those holding driving licenses from Australia, Barbados, British Virgin Islands, Canada, Cyprus, Gibraltar, Hong Kong, Japan, Malta, New Zealand, Singapore, South Africa and Switzerland.

It is up to Bermuda to make similar reciprocal arrangements and so far this has not been done.

And even though Bermuda is a British Overseas Territory and Britain is part of the European Community, Bermudians in Britain cannot claim EC/EAA driving rights. However, they may drive on their Bermuda licences for up to one year. But the same gesture is not extended by the Bermuda Government to newcomers retiring or working or visiting Bermuda. There is a double irony in that some persons still or formerly Bermudian who no longer live in Bermuda but visit from time to time and have current Bermuda driving licences, do drive cars in Bermuda.
Bermuda's Government House
Where the Governor lives, with his family. See under http://www.bermuda-online.org/seepemb.htm then Government House
Bermuda London Office
Opened on February 2, 2009 by former Premier Ewart Brown, UK Foreign and Commonwealth Office representatives, MPs and former Governors Lord Waddington, Thorold Masefield and Sir John Vereker. Other guests included former UK Minister and MP Meg Munn, Andrew Tuggey of the UK Branch Commonwealth Parliamentary Association and Director of Overseas Territories' affairs at the FCO Colin Roberts. At 6 Arlington Street. The Bermuda Government's London Office there covers 2,600 sq ft and is situated in the same building as the office for the Cayman Islands, in the City of Westminster. The primary focus of the Office will be Bermuda Government relations with the Foreign and Commonwealth Office and British Members of Parliament. The space and staff are also available to Bermuda Government Ministries as the need arises." The facility raises Bermuda's profile in London.
Bermuda Police
Government House has direct responsibility for the operational side of Policing with the Police Commissioner reporting directly to the Governor, while budgeting and manpower is Government's responsibility. Paid for by Bermuda - not British - taxpayers and coming under Bermuda - not British - laws. Periodic visits are made by Britain's senior advisor for Dependent Territory Police Forces, or a former Chief Constable of a UK Police Service. He makes periodic recommendations to increase efficiency and effectiveness.
Bermuda Regiment
See more information than shown below in Bermuda's Traditions - under "Bermuda Regiment. "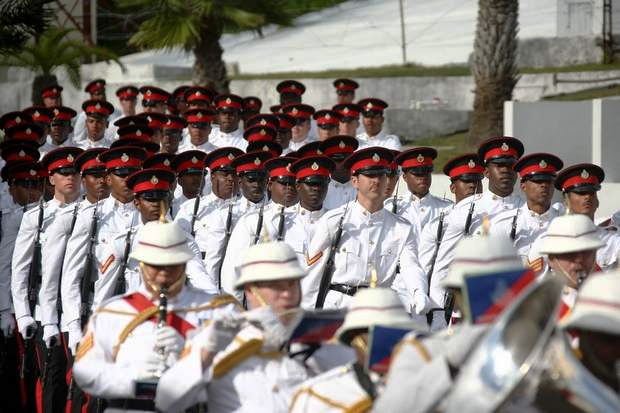 The local defence force, established along British Army Lines and associated with the latter, reporting to the Island's Governor. Officers and men take an oath of loyalty to the Queen. The Regiment is paid for by Bermudian, not UK taxpayers. Some locals served in the Great War of 1914 to 1918 and World War 2 in the British Army, Royal Navy, Fleet Air Arm or Royal Marines or Royal Flying Corps or Royal Air Force. In world War 2, some served in the Canadian forces. Today, some members of the Bermuda Regiment go on special courses in Britain.
The Aide-de-Camp (ADC) to the Governor was traditionally a Bermuda Regiment officer. He used to be a British Army officer on a secondment of about 2 years but this was stopped after both the Governor and his ADC - Captain Hugh Sayers, Welsh Guards - were assassinated in March 1973 while walking in the grounds of Government House. The ADC is the equivalent of an Equerry in the UK.
The Bermuda Regiment has 5.56mm Standard NATO Self Loading Rifles (SLRs) firing 5.56 rounds or (blanks). The only non-lethal options are the wooden baton, CS (tear gas) and the rubber bullet, and permission is needed from the Governor to use the two latter. The Bermuda Police Service is reluctant to ask for help from the Regiment because most are conscripted soldiers. The Regiment is only operationally capable of fulfilling one of its two roles – providing support for the community in the case of a natural disaster. A mostly conscripted regiment is not of much use for internal security, even in emergency situations, as was proved in the 1977 riots. The Regiment doesn't serve any operational purpose such as providing cordons for assaulting ERT teams, or access to criminal records to execute warrants. It's radio frequencies don't cross over with Police, so there is no direct communication directly with them. The equipment is inadequate and obsolete compared to what the police have. Examples include no ballistic helmets, no body armour for every soldier (unlike police), inadequate handcuffs, 1980s radios, no armoured vehicles (soldiers travel in camouflage painted PTB buses). The armoury has no shrapnel grenades, ammunition is tightly rationed, there are no explosives, there are only eight revolvers for service pistols, the four 7.62mm machine guns are normally out of service with one working occasionally. One of their four boats is operational, the other three are used for parts. A private soldier receives about $600 for a year of service, are not involved in decisions affecting them and work overtime without reasonable overtime pay. They get around $15 from 6.45-10.15 pm, a typical drill. They need 40 drills a year to get their $600 a year. It is cheap labour, one reason Government won't abolish conscription. The last two Ministry of Defence evaluations of the Regiment have been poor with problems no army should have – bad communication, poor equipment and a gap between officers and enlisted men. The regiment gets a D grade, to barely fulfill operational requirements.
In early 2007, the group Bermudians Against the Draft (BAD) was formed, as campaigners fighting to end compulsory military service. They issued a court summons against the Governor, Deputy Governor and Attorney General. This alleged that the ballot which chooses conscripts is gender-biased and a breach of human rights because only men are picked, not women. BAD believes Bermudian men are treated unfairly as citizens of a British Overseas Territory in being expected to serve, as Britain formally ended national service in 1960. The organisation also made allegations of ill-treatment of conscripts at Warwick Camp. Members hoped but in vain that the outcome of their legal action would be a Supreme Court ruling outlawing the draft for good. They have vowed to take the case all the way to the European Court of Justice if necessary. But on March 7, 2008 the Chief Justice of Bermuda ruled against them, under Bermuda law. In 2010 the Privy Council in the UK also ruled against them, despite the fact that there is no conscription at all in the UK. It remains to be seen whether the findings will be overturned by British MPs, or whether it will go the European Court of Justice.
Early In March 2008, anti-draft campaigners met British MPs - telling them Bermudian men should have the same rights as those in the UK where conscription was abolished decades ago. Bermudians Against the Draft (B.A.D) requested the meeting with British MPs visiting from England, representatives from the Foreign Affairs Committee, including anti conscription MP Andrew MacKinlay, after sending written complaints. The MPs were probing standards of good governance, transparency and accountability, the role of Governors and regulation of the financial sector. The committee was made up of back bench MPs from Government and Opposition parties who will make recommendations to the British Parliament. B.A.D founder Larry Marshall Sr. said he pointed to a statement from the then British Foreign Secretary Jack Straw in 2006 saying citizens of overseas territories should have the same rights as enjoyed in Britain. Conscription was abolished there in the aftermath of the Second World War and Bermuda is the only overseas territory where men only, not women too, are made to do mandatory military service. If they fail to do so they are arrested by Bermuda Regiment military police. That has not changed in 2013.
Bermuda Society
Formed in London in 1987 to look after Bermuda's interests on a number of fronts, particularly in the areas of finance and commerce. Its membership includes some Bermudians living in London and rest of UK who wish to and qualify to join and pay the annual membership fee, plus former Governors of Bermuda. It promotes Bermuda's image; fosters closer links between Bermuda, the UK and Europe. works with BIBA and others and Bermudian students in the UK.
Governors of Bermuda from 1612 to 1852
Where "President" is shown, it means President of the locally appointed Executive Council, not a US-style title.
Name
Date
Title if not Governor, or remarks
Richard Moore
1612-1615
Gentleman. A Member of the ancient and historic Carpenter's Company, incorporated by Royal Charter as a City of London Livery Company in 1477 by King Edward IV. A body Corporate and Politic by the name of the Master Wardens and Commonalty of the "Mistery of Freemen" of the Carpentry of the City of London. Served for four years.
6 Commissioners
1615, 29 June
Provisional Government
Daniel Tucker
1616, May
Miles Kendall
1619
Temporary
Nathaniel Butler
1619, October
Prior to his appointment was a privateer (engaged in maritime warfare under a commission of war in the early 17th century), was instrumental in building many structures during his tenure including the State House in St George's, which housed Bermuda's first Parliament.
John Harrison
1622, 25 October
Sherriff, temporary
John Bernard
1622, November
Died in office
John Harrison
Temporary
Henry Woodhouse
1623, December
Phillip Bell
1626, 20 September
Roger Wood
1629, 29 August
Thomas Chaddock
1637, July
William Sayle
1641
Josias Forster
1642
William Sayle
1643
William Sayle, Stephen Paynter, William Wilkinson
1644
Triumvirate
Josias Forster
1645
Jonathan Turner
1647
John Trimingham
1649, 25 September
John Jennings
1650
Josias Forster
1650, November
William Sayle
1659, 3 January
Florentius Seymour
1663, 12 January
Samuel Whalley
1668, 15 May
Sir John Heydon
1669, 15 May
Florentius Seymour
1681, 30 May
Died in office 3 Nov 1682
Henry Durham
1682, 9 November
Temporary
Col. Richard Coney
1683, 29 January
End of Bermuda Company Charter
Col Richard Coney
1685-1687
1st Governor under Crown
Sir Robert Robinson
1687, 12 April-1690, 20 June
Isaac Richier
1691-1693
Lieutenant Governor
John Goddard
1693-1696
Samuel Day
1698, 20 Oct-1700, 18 December
Lieutenant Governor
Benjamin Bennett
1701, 2 May- 1713
Henry Pulleine
1713-1718
Lieutenant Governor
Benjamin Bennett
1718-1722

John Hope

1722-1727

John Trimingham
1727, November-1728, August
President
John Pitt
1728-1737
Andrew Auchinleck
1737, Dec-1738, May
President
Alured Popple
1738, 2 Aug-1744, 9 November
Francis Jones
1744, Nov-1747, June
President
William Popple
1747, July-1751, November
Francis Jones
1751, November-1755, November
President
William Popple
1755, November-1763, December
Francis Jones
1763, December- 1764, August
President
George James Bruere
1764, August-1780, August (16 years)
The longest-serving of all Bermuda Governors. Upon his arrival as Governor in Bermuda, Sir Bruere was aghast at the lax way in which slaves were treated in Bermuda. Familiar with the control of slaves in other colonies, he suggested that "white Bermudians should bring the Negroes to a better regularity and obedience and to prevent their unlawful assemblies, thefts and pernicious practices of leaving their masters houses and going to meetings by night". Within one year of his appointment as Governor, Members of the House of Assembly resolved to appoint a Committee headed by the Speaker to address all relevant matters to his Majesty the King on the "tyranny and oppression of the Governor". He died in office as Governor in 1780 and Thomas Jones was appointed as Governor for a rather brief period and by a twist of fate, George James Bruere, the younger, was appointed Governor of Bermuda from 1780-1781. The first time in history a father and son served as Bermuda Governors.
Thomas Jones
1780, September-October
President
George Bruere (son)
1780, October-1781, December
Lieutenant Governor
William Browne
1782, January-1788, October
American Loyalist
Henry Hamilton
1788, October-1794, October
Initially Lieutenant Governor, then Governor
James Crauford
1794, 8 November- 1796, 27 October
Henry Tucker
1796, 27 October -22 November
President
William Campbell
1796, 22 November-1 December
Henry Tucker
1796, December-1798, February
President
George Beckwith
1798, February-1803, March
Henry Tucker
1803, April-1805, April
President
Francis Gore
1805, May-1806, June
Lieutenant Governor
Henry Tucker
1806, June 13-July 31
President
John Hodgson
1806, July-1810, June
Samuel Trott
1810, June-1811, August
President
Sir James Cockburn
1811, August-1819, April
William Smith
1812, 4 July-14 September
President
George Horsford
1812, September-July 1814
Lieutenant Governor
William Smith
1816, July-1817, November
President
Sir James Cockburn
1817, November-1819, April
William Smith
1819, 15 April-25 November
President
Sir William Lumley
1819, November-1822, May
William Smith
1822, May- 1823, October
President
Sir William Lumley
1823, October-1825, June
William Smith
1825, June-1826, February
President
Sir Hilgrove Turner
1826, February- 1829, July
Robert Kennedy
1829, July-November
Acting
Sir Hilgrove Turner
1829, November-1830, July
Robert Kennedy
1830, July -November
Acting
Sir Hilgrove Turner
1830, November-1832, January
Sir RS Chapman
1832, January-1835, April
Henry G Hunt
1835, April-September
Acting
Robert Kennedy
1835, September-1836, January
Acting
Sir RS Chapman
1836, January-1839, April
William Reid
1839, April-1846, November
W N Hutchinson
1846, November-December
Acting
Charles Elliott
1846, December-1852, August
W Hassell Eden
1852, August-1853, May
Acting
Governors of Bermuda from 1853 to now
George Philpots
1853, May-September
Acting
Thomas C Robe
1853, September
Acting
Soulden Oakley
1853, September-October
Acting
Arthur W Byles
1853, October-November
Acting
Charles Elliott
1853, November- 1854, February
Montgomery Williams
1854, February-October
Acting
Freeman Murray
1854, October-1859, June
A T Hemphill
1859, June-October
Acting
William Munroe
1859, October-1860, February
Acting
Freeman Murray
1860, February- 1861, March
H. St George Ord
1861, March- 1864, June
William Munroe
1864, June-July
Lieutenant Governor
W G Hamley
1864, July-1865, October
Lieutenant Governor
H. St George Ord
1865, October-1866, November
W G Hamley
1866, Nov-1867, April
Lieutenant Governor
Arnold Thompson
1867, April
Acting
Sir F E Chapman
1867, April-1870, May
W F Brett
1870, May-September
Lieutenant Governor
T Gore Brown
1870, September-1871, April
Administrator
A A C Fisher
1871, April-May
Acting
John Henry Lefroy
1871 - 1877
Lt. Gen. Thomas L. J. Gaiwey
1877-1882
Lt. Gen. Edward Newdigate Newdegate
1888-1891
Lt. Gen. C. Lyons
1892-1896
Lt. Gen. O. Digby Barker
1896-1901
Lt. Gen. Sir Henry LeGuay Geary, KCB
1902-1904
Lt. Gen. Sir Robert M. Steward
1904-1907
Lt. Gen. Sir Josceline H. Wodehouse
1907-1908
Lt. Gen. Sir Frederick Walter Kitchener
1908-1912
Died while in office and was buried in Bermuda at Prospect.
Lt. Gen. Sir George M. Bullock
1912-1917
Gen. Sir James Willlcocks
1917-1922
Lt. Gen. Sir J. J. Asser
1922-1927
Lt. Gen. Sir Louis Jean Bols
1927-1931
Lt. Gen. Sir Thomas Astley-Cubbitt
1931-1936
Lt. Gen. Reginald Hildyard
1936-1939
Resigned his post in 1939 after the Bermuda Government refused to purchase a motor car to assist in the conduct of his official affairs.
Lt. Gen. Sir Denis John Charles Kirwas Bernard
1939-1941
The Rt. Hon. Viscount Knollys
1941-1943
The Rt. Hon. Lord Burghley
1943-1945

1943. August.

Appointed as new Governor and Commander in Chief of Bermuda. David George Brownlow Cecil, Lord Burghley, 6th Marquis of Exeter. Young (38), straw-haired, a scion of the house of Cecil, which has furnished Britain with some of its most distinguished statesmen and soldiers. His father was the earlier Marquis of Exeter; from him it was expected that some day Lord Burghley would inherit enormous estates in Northamptonshire and Rutlandshire. His wife was a sister of the Duchess of Gloucester. He was a former Conservative Member of Parliament and a former British Olympian who competed in the 1924, 1928 and the 1932 Olympics where he won a silver medal in the 4x400 metre relay. His life story as an athlete was depicted in the epic 1981 film, Chariots of Fire, which won four Academy Awards, in which the character Lord Andrew Lindsay was based on the life of this Lord Burghley.
Admiral Sir Ralph Leatham
1946-1949
Lt. Gen. Sir Alexander Hood
1949-1955
Lt. Gen. Sir John Woodall
1955-1959
Maj. Gen. Sir Julian Gascoigne
1959-1964
The Rt. Hon. Lord Martonmere, GBE, KCMG, PC
1964-1972
Sir Richard Sharples, KCMG, OBE, MC (assassinated)
1972-1973
Assassinated in Bermuda while in office while walking with his aide, also assassinated. They were buried at St. Peter's Church in Bermuda.
Sir Edwin Leather, KCMG, KCVO
1973-1977
The Hon. Sir Peter Ramsbotham, GCMG, GCVO
1977-1980
Sir Richard Posnett, KBE, CMG
1980-1983
Viscount Dunrossil, CMG
1983-1988
Major-Gen Sir Desmond Langley, KCVO, MBE
1988-1992
The Rt Hon Lord Waddington, GCVO, PC, QC
1992-1997
Mr Thorold Masefield, CMG
1997-2002
Sir John Vereker, KCB
2002-12 Oct 2007
Sir Richard Gozney, KCMG
2007, December to May 2012
Mr George Fergusson
2012 to 2016. August 3. He bade farewell to the island after a ceremony in Dockyard. Deputy Governor Ginny Ferson will serve as acting governor until a permanent replacement is announced.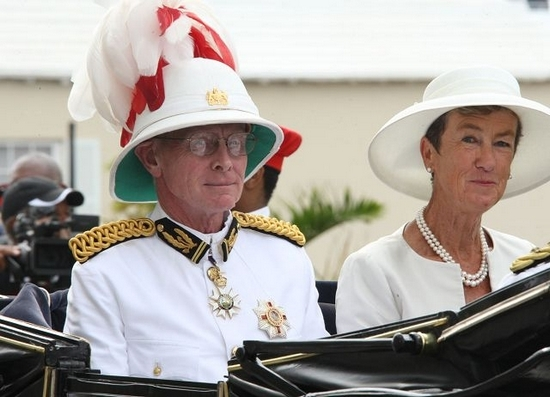 Former Governor 2007 to 2012 Sir Richard and Lady Gosney
British Commonwealth of Nations
As there are other places with Commonwealths - for example, some American states - the phrase "British Commonwealth of Nations" distinguishes them from other commonwealths. British Commonwealth of Nations countries are in two categories:
The United Kingdom (and its Overseas Territories, including Bermuda.
Politically independent countries which still recognize the Queen as their supreme or symbolic head of state even though they are independent in all other respects. They were all parts of the old British Empire.
Independent Commonwealth nations
Antigua and Barbuda; Australia; Bahamas; Bangladesh; Barbados; Belize; Botswana; Brunel Darussalam; Canada; Cyprus; Dominica; Gambia; Ghana; Grenada; Guyana; India; Jamaica; Kenya; Kiribati; Lesotho; Malawi; Malaysia; Maldives; Malta; Mauritius; Namibia; Nauru; New Zealand; Nigeria; Pakistan; Papua New Guinea; Samoa; Seychelle Islands; Sierra Leone; Singapore; Solomon Islands; South Africa; Sri Lanka; St. Christopher (St. Kitts) and Nevis; St. Lucia; St. Vincent and the Grenadines; Swaziland; Tanzania; Tonga; Trinidad and Tobago; Tuvalu; Uganda; United Kingdom; Vanuatu; Western Samoa; Zambia; and Zimbabwe (currently expelled from the Commonwealth for gross human rights abuses under Robert Mugabe).
British prices for petrol (gasoline)
Bermuda has followed the British system of extraordinarily high prices for petrol or gasoline. Costs are higher in Bermuda than they are in England and about the same as they are in Sutherland and Caithness in northern Scotland. On a per liter basis, the current price per liter or gallon is about 400 percent more than Americans pay, because of a very high Bermuda Government duty.
British products in Bermuda
Many are available, especially in books, clothing, food, shoes and Scotch whisky. But the latter in particular is very expensive if bought for local consumption, even more than in Britain. A United Kingdom magazine that costs 1.99 pounds sterling is US$ 5.99 in Bermuda. A 99 pence grocery item in the United Kingdom is US$ 2.99. The foreign exchange rate that has effectively devalued the US$ to which the Bermuda Dollar is pegged has made all British goods more expensive.
British military connections
| | |
| --- | --- |
| | At one time, British Army units were regularly based in Bermuda. - see British Army Units in Bermuda. They were there from 1776 to 1953 because Bermuda was then strategically important. When the USA and Great Britain were not firm allies, many areas were developed by British troops as forts. British military artists painted scenes of changes. They included Thomas Driver, E.G. Hallewell and Gaspar Le Merchant Tupper. Once, more than two thirds of Bermuda's Devonshire Parish alone was held by British troops. The last unit to serve before the British Army Command in Bermuda was withdrawn in 1953 was the Duke of Cornwall's Light Infantry. |
The Old Town was once a garrison town for British troops. Until 1954, they were also at Fort Prospect in Devonshire Parish. Britain once had a huge Royal Naval Dockyard and also built a protective ring of British forts in Bermuda. It provided employment and training for thousands of Bermudians. An active Royal Artillery Association club is in the City of Hamilton and at Barrack Hill, St. George's and there are also an active local Royal Naval Association and an active Royal Air Force Association Club.
British Agencies in Aviation, Banking, Culture, Finance, Insurance and Shipping
Imperial Airways (now British Airways) began in 1937 the Britain Bermuda commercial aviation links continued today. Other assistance from the United Kingdom includes political and technical advice on matters such as aviation (and bargaining power in this particular respect) for the Bermuda Aircraft Register - an arm of the United Kingdom's Aircraft Register; economic zones, the Bermuda Shipping Register - an arm of the British Shipping Register and offshore fishing. Ships registered as British on the Bermuda Shipping Register sail under the protection of the Royal Navy during periods of strife in international waters such as the Persian Gulf.

The many close business ties with the United Kingdom help maintain the confidence of the international community in the integrity of Bermuda's financial institutions. The Governor of the Bank of England visits Bermuda periodically. Personnel frequently advise the Bermuda Government's Ministry of Finance. Many long established British organizations have branches in Bermuda. Typical of these are the Bermuda Branch of the Royal Commonwealth Society, the St. John's Ambulance Brigade, and a number of business related professional entities.

Freemasons in Britain also have close links with Bermuda.
British civic Honours
Civil Servants always get the top awards. Although it is the Queen who officially bestows the honours, to commemorate her annual official birthday and at New Year, the list is based on recommendations from the Premier of Bermuda, who in turn receives the names from civil servants in the Cabinet Office's ceremonial secretariat. In contrast, in Britain, The Cabinet Office has reviewed the structure and membership of honours committees. It provides greater transparency and a greater independent input to the honours process while protecting the confidentiality of individual honours candidates and recipients, and of members of the assessment committees. Business people, sportsmen and women, entertainers, broadcasters and more get a fair share of honours.
British tourism office
In the UK, there is a Bermuda Government's Department of Tourism representative in London.
British resources available to Bermuda Government and public
Available to the Bermuda Government on a continuous basis for advice when requested are the resources of all British Government departments in London. And, in the USA, Canada and all other parts of the world, British Embassies or Consulates serve the interests of visiting Bermudians, and represent Bermuda to nationals of their jurisdictional hosts. Bermuda accedes to international treaties via the United Kingdom and, when appropriate, can act directly, with the United Kingdom's blessing and back-up.

Visits to London by Bermuda Government Cabinet Ministers have proved valuable to Bermuda, especially when the United Kingdom's experience in a variety of fields is helpful to the Bermuda Government in situations involving the potential introduction of new policies. Many Bermudian civil servants over the years have been trained in the United Kingdom. Bermuda's British links provide Bermuda with pomp and ceremony on appropriate occasions. Even those who want political independence for Bermuda have agreed it helps bring in visitors.

Thousands of British United Kingdom nationals live and work in Bermuda. They are welcome but are treated as foreigners. Bermudians do not regard themselves as British - despite this being their only official nationality - but as Bermudian. Britons - those from Great Britain - do not have the same freedoms here in residing and working without restrictions as they have in Great Britain, Ireland and rest of the European Economic Community. Britons visiting Bermuda on business or vacation or as professional newcomers cannot get Bermuda citizenship or vote or buy real estate at the same price as Bermudians - unless they marry Bermudians. Any children born here are not Bermudian unless one parent is Bermudian, so they cannot apply for any local scholarships or grants for further education abroad (but have, as non-citizens, been conscripted into the Bermuda Regiment). Many parents and grown children have been on restrictive Work Permits for more than 20 years. If as expatriates they marry a Bermudian spouse, they must wait for 10 years to get Bermudian status and pay a hefty fee. In contrast, Bermudians can apply for a UK passport, get full United Kingdom and European citizenship immediately they get the passport and live, work, vote and buy any property they wish there. This one-sided arrangement was a British Government decision taken without any referendum from the British people.

See these files in particular:

An inter-governmental organization with a mandate to support the work of the non-Governmental sector in the Commonwealth.
Commonwealth Games
Bermuda always sends a contingent, members of which perform creditably. An independent pan-Commonwealth agency based in London. The Institute's mission is to promote the modern Commonwealth through education and cultural programs.

Principally via Bermuda's Royal Gazette, a long term member of the CPU, Bermuda has excellent press Internet and print links with the rest of the Commonwealth.

The main inter-governmental agency of the Commonwealth and office of the Secretary-General.
Duke of Edinburgh's Award Scheme
Thousands of young Bermudians have participated in and received benefits from activities connected with the Duke of Edinburgh Awards. One was a massive clean-up and rehabilitation of the Bermuda National Trust's Long Island Cemetery for South African Boers captured by British Army troops during the Boer War and shipped to Bermuda for internment as prisoners of war. Many died in Bermuda.
Guy Fawke's Day
Not celebrated at all in Bermuda, unlike in UK. The practice was banned in Bermuda in the 1950s.
Hurricanes and weather reporting
Bermuda follows the American pattern, not the British.
Military conscription
Unlike in Britain, USA, Canada, etc where all Armed Forces are volunteer, the Bermuda Regiment is 75% males-only conscripted, with those refusing to serve when ordered to do so hunted down and imprisoned. Certain exemptions apply for some but not others. Summons issued publicly via the newspapers include individual names and last-known addresses of young men born in Bermuda but not Bermudian under Bermuda law unless a parent is - and who may no longer live in Bermuda. Under Bermuda's Defence Act, it is up to a parent or conscript to let the Regiment know of its error - not the Regiment to correct the error before a public summons is issued.
Passports
Bermudians who travel to the UK for longer than six months and do not have a British passport (which all Bermudians are entitled to get but not all want) must obtain a Biometric Residence Permit (BRP). The BRP card is a credit-card sized immigration document that contains a secure embedded chip. Fingerprints and a digital photo within the chip contain biometrics unique to each individual. The BRP provides evidence of the holder's immigration status in the UK. It can be used as proof of right to work, study and access public services in the UK. Bermudians possessing a British Citizen Passport will not be impacted by the change. "As before, Bermuda passport holders will be able to travel to the UK for up to six months without a visa but, if they want to stay longer, they need to get a BRP.
Queen's Birthday Parade in June and New Year's Awards
Her Majesty Queen Elizabeth II has her real birthday in April, but her official birthday is celebrated in June. Until 2008 it was an official Bermuda Public Holiday but no longer (nor is it in the UK). On that day, there is a formal military parade held in the city of Hamilton, led by the Governor and Premier and open to the general public. The Bermuda Regiment marches down Front Street in full dress regalia with cannons firing and the Regimental Band playing. On behalf of the Queen, the Governor, decked out in his ostrich plumed hat of office, accepts a General Salute from the Queen's soldiers as they do a slow, musical march past. Other organized bands - like the Bermuda Islanders Pipes & Drums Band - and groups join in. If there is a Royal Navy ship in port, she's alongside, decked out, with her sailors in white shorts, accompanied by a Royal Marines band.

In the afternoon, the Governor hosts the Queen's Birthday Tea at Government House. Also, the Queen's Birthday Honors are announced a few days ahead of time, based on recommendations made to the Queen by the Cabinet Office of the Bermuda Government. Periodically, a Knighthood is awarded locally, or a Companion, Officer or Member of the British Empire. These more prestigious awards invariably go to serving or retired Bermuda Government legislators or civil servants. Lesser awards include the Queen's Certificate and Badge of Honor which, since May 2012 in the UK have now been replaced by the British Empire Medal. In recent years, the number of Bermudians recommended for these honors seems to have gotten smaller and smaller.
Voting
Also see under Bermuda Government.
March 9, 2007. Efforts by an Opposition Minister to persuade Government to provide absentee voting at the next general election - in the same way absentee voting is not only allowed but encouraged in the USA, Canada, United Kingdom and Europe has has been for some time - were defeated. Shadow Minister for Legislative Reform and Justice John Barritt moved a motion in the House asking for the facility, which, he said, would help the housebound, those on vacation, and also Bermudians studying and working abroad. He said former PLP Premiers Jennifer Smith and Alex Scott had both backed the idea of voting by post, with this getting as far as draft legislation drawn up in 2005 under Mr. Scott. He pointed out that an average of 20-25 percent of those eligible to vote have not turned out at recent elections, and argued that an absentee vote could encompass around 1,000 people unable to vote in person at any given time. "This evening, the only argument we have is 'when?' and 'how soon will we get this?' and 'can we get this done when we come back (to Parliament) in May?'" said Mr. Barritt. However, Premier Ewart Brown successfully got the wording of the motion changed to one that said the Government would take note of "the need to continue research into electronic voting and proxy voting" in a 21-11 vote along party lines. Dr. Brown said the Progressive Labour Party was committed to extending the franchise in any way that is fair and can be implemented. However, speaking after his bid was defeated, Mr. Barritt said: "I was disappointed, most disappointed actually, not for myself or the Opposition but for the people of Bermuda — the voters. "What's clear from the amended motion Premier Brown put forward is that they had and have no intention of proceeding with absentee balloting for the next general election." He speculated: "My suspicion is that the Premier and his political advisors have made a crude political calculation here. They don't need or want absentee balloting on the basis that they won the last two elections without it so they've decided not to risk its introduction now."


Last Updated: November 28, 2016.
Multi-national © 2016 by Bermuda Online. All Rights Reserved.