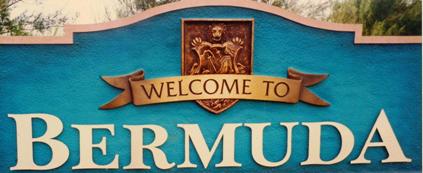 125+ web files in a constantly updated Gazetteer on Bermuda's accommodation, activities, airlines, apartments, areas, art, artists, attractions, airport, aviation pioneers, banks, banking, beaches, Bermuda as an international business centre, Bermuda citizenship by Status, Bermuda-incorporated international businesses, books and publications, Bermuda Customs Duties and taxes, British Army, calypso, Canadian military, causeway, charities, churches, City and Corporation of Hamilton, commerce, community, cruise ships, culture, cuisine, customs, Devonshire Parish, disability accessibility, districts, Dockyard, economy, education and universities abroad, employers, employment, entertainment, environment, executorships and estates, fauna, ferries, flora, food, forts, gardens, geography, getting around, golf, government, guest houses, Hamilton Parish, history, homes, housing, hotels, internet access, islands, laws, legal system, legislators, local businesses and organizations, location, media, motor vehicles, music, municipalities, open spaces, organizations, Paget Parish, parishes, parks, Pembroke Parish, politics and political administration, postage stamps, public holidays, public transport, railway trail, religions, Royal Navy, Sandy's Parish, St. David's, St. George's Parish, shopping, Smith's Parish, Somerset village, Southampton Parish, Spanish Point, Spittal Pond, sports, stores, telecommunications, time zone, transportation, Town and Corporation of St. George, traditions, tourism, United States armed forces, vacation planning, villages, vital statistics, water sports, weather, Warwick Parish, wildlife, work permits, etc. For tourists, business visitors, employers, employees, newcomers, researchers, retirees, scholars.
A British Overseas Territory with more self-government than Scotland, Wales and Northern Ireland

By Keith Archibald Forbes (see About Us) at e-mail exclusively for Bermuda Online
To refer to this webfile, please use "bermuda-online.org/colonial" as your Subject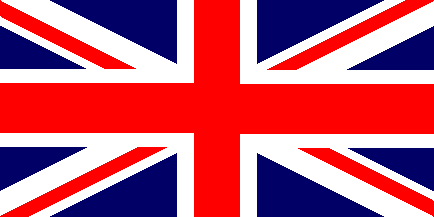 Introduction
Her Majesty the Queen is Bermuda's official Head of State.
The UK's Foreign and Commonwealth Office ( FCO) administers Bermuda internationally but in all other matters Bermuda is a self-governing British Overseas Territory (BOT), 3,076 miles from London, one of the 14 BOTS worldwide. (The others are - see http://en.wikipedia.org/wiki/British_overseas_territories).
UK Statutory Instruments Applicable to Bermuda as a BOT. See http://www.bermudalaws.bm/site_docs/ukstat.aspx.
The FCO is represented in Bermuda by His Excellency the Governor and Deputy Governor, Government House, 11 Langton Hill, Pembroke HM 13. 11 Langton Hill, Pembroke HM 13. Telephone 441 292-1271. Governor's Office Fax 441 292 2256.
What Bermuda has with the UK is a colonial relationship which costs the Bermuda taxpayers $2 million a year. It is for the upkeep of the palatial Government House and its 30-plus pristine acres and for the Governor and Deputy Governor's salary and their cars, their security, their travel, their housekeepers, their domestic staff and their accommodation.
The Governor and Commander-in-Chief of Bermuda is appointed by The Queen (on the advice of the British Government in London) after consultation with the Premier of Bermuda.
The new Governor of Bermuda from May 2012 is George Fergusson - see http://en.wikipedia.org/wiki/George_Fergusson_(diplomat) - 56 in 2012, who was assaulted in Hammersmith, London, during the evening of April 20, 2012 and was hospitalized. He lost the sight of his left eye resulting from the attack. The married father-of-three was walking in Margravine Cemetery, close to The Queen's Club – the tennis club whose members include the Duchess of Cambridge, when he was attacked. It is understood he was late for a dinner party where his wife Margaret was waiting, when he took a short cut through the cemetery. He was allegedly punched to the ground after getting out his BlackBerry mobile phone to check the address of his hosts. Scotland Yard said a "small quantity" of cash was taken and, at this early stage, officers were satisfied that robbery was the only motive. They have yet to make any arrests and say inquires are continuing. The robber was black, aged between 25 and 35, and around 5ft 10 ins. He was wearing a dark hooded top and dark glasses. Mr Fergusson, who was educated at Eton and Magdalen College, Oxford, managed to keep hold of his mobile phone and after the incident, called his wife to tell him he was going to be late before walking to Charing Cross hospital for help. Previously a former British High Commissioner to New Zealand and Samoa, Mr Fergusson, of Lambeth, London until his move to Bermuda, has also worked in the Soviet Department, which became the Eastern Department of the Foreign Office after the collapse of Communist Russia, and in London. Mr Fergusson, whose wife works for the British Council, also spent four years as Consul-General in Boston before being seconded in 2003 to the UK Cabinet Office as head of the foreign policy team. His career as a diplomat has also included time in Northern Ireland, Ireland, South Korea and the Pitcairn Islands. His father, Baron Ballantrae, was the last British-born Governor-General of New Zealand and served in that role between 1962 and 1967. Mr Fergusson was born abroad while his father served abroad as a senior soldier. His grandfather had also been governor-general of New Zealand and two of his great grandfathers were its governors when it was a colony. According to the Daily Mail newspaper in the UK, his family history has been plagued by tragedy: his mother was killed when winds blew a tree onto her car, his father died from a stroke and his 20-year-old son Alexander died after being hit by a taxi while pushing his bicycle across a bus lane. One of his middle names is Raukawa, a Maori word in recognition of the family's long association with the country.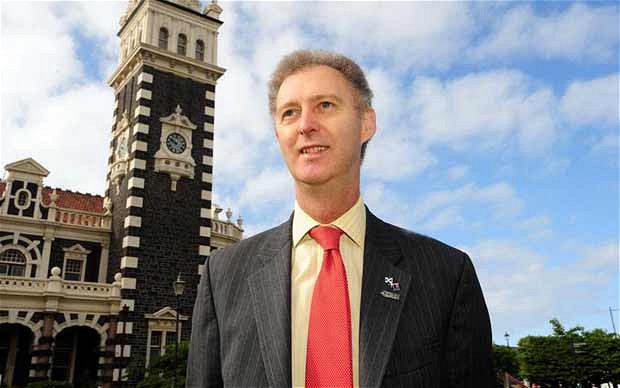 Governor from May 2012, George Fergusson, photographed in London before his departure to Bermuda
Several months after his arrival, inspecting the Bermuda Regiment, of which as Governor he is Commander-in-Chief. Royal Gazette photo.

The governorship of Bermuda was traditionally one of the most prestigious posts in the gift of the Government. For much of the last century it was given to a senior military officer on retirement, or a politician who had held senior office. The last of the latter type was David Waddington, Baroness Thatcher's last home secretary who as Lord Waddington was governor from 1992 until 1997. Since then the post has been held by career diplomats and usually comes with a knighthood for the holder.

His Excellency the Governor has his own Flag of Office. It is a Union Jack but in its center it has the Bermuda arms on a white disc encircled by a green garland. Uniforms for the Governor are made in London by Davies & Sons. They include a full dress blue and tropical cotton drill. It is based on old British military Field Marshals, with a white pith helmet with dyed scarlet swan's feathers plumage and Mameluke sword by Wilkinson Sword. The price of about $10,000 is met by the British Government. The official car used by the Governor features a crown instead of a license plate, with extra large width, length and horsepower by Bermuda standards and the Governor's Flag. The main challenge for a Bermuda Governor is to balance two sometimes contradictory functions. First, he is the primary source of information from Bermuda to the Foreign and Commonwealth Office on the state of affairs in Bermuda. Second, he is the voice of the United Kingdom and the Foreign and Commonwealth Office for advising Bermudians what they can and cannot do under British/United Kingdom laws. The salaries of the Governor, Deputy Governor and their staff are paid by Bermuda's taxpayers, NOT the British Government. Bermuda, despite its tiny size, is wealthy enough not to need the support from the United Kingdom some other overseas territories get.

The Governor from December 2007 to May 2012 was career diplomat Sir Richard Gozney, former British High Commissioner in Nigeria and Her Majesty's Non-Resident Ambassador to the Republic of Benin and the Republic of Equatorial Guinea. Sir Richard has worked in Argentina, Indonesia and Swaziland and at the Foreign Commonwealth Office as Head of Section for NATO nuclear arms control, Principal Private Secretary to the Foreign Secretary and Head of Security Policy Department. He was awarded the Knight Commander of the Order of St Michael and St George in 2006. He graduated from St Edmund Hall at the University of Oxford in 1973 with a Bachelors in Geology. His wife is Lady Diana Gozney. They live at Government House, 11 Langton Hill, Pembroke HM 13 phone 441 292-1271, Governor's Office Fax 441 292 2256.

The Deputy Governor is David Arkley. A career diplomat, he last served at the British Embassy in Luanda, Angola, earlier in Moscow, San Paulo and Washington. His office is the Deputy Governor's Office. The duties of the Deputy Governor include being an ex-officio notary public who can perform or notarize anything on behalf of the Bermuda Government but may not receive a fee for this service. The office and contact details of the Deputy Governor are Government House, 11 Langton Hill, Pembroke, Hamilton. Phone 441 292-3600. Fax 441 295-3823. The duties of the Deputy Governor include being an ex-officio notary public who can perform or notarize anything on behalf of the Bermuda Government but may not receive a fee for this service.

The Governor and Deputy Governor have direct access to security advice in Washington DC and London from senior British representatives.

One of the functions of the British Governor is to read the Throne Speech. In Britain, the Queen reads the speech and in British Commonwealth countries, Governors or Governors General do.

The Government of Bermuda is self governing (except for defense, external affairs and internal security) - independent of the United Kingdom in all internal matters and with its own set of laws. The same applies in the Channel Islands of Guernsey, Jersey, Alderney, Brechou, Great Sark, Little Sark, Herm, Jethou and Lihou) of Great Britain, near France and Isle of Man between Britain and Ireland.

Many Americans visiting Bermuda assume, wrongly, that British-UK laws apply. They do not. Bermuda laws do and are much more restrictive to non-nationals than any British, USA, Canadian, Caribbean, Australian, New Zealand and other democratic country laws.

Please note that despite Bermuda being a British Overseas Territory it does not come under EC laws. UK nationals should note that British laws do not apply in Bermuda, Bermudian laws do; Britons and European Economic Community (EEC) citizens do not have any of the same rights to live, be domiciled, be employed and retire here as they do in the United Kingdom or EEC. For those who want to work in Bermuda, Work Permits apply just as much in every way to Britons and Europeans as to Philippine nationals or Mongolians. Britons who are not also Bermudians have none of the rights that Bermudians in the UK now have if they apply for UK passports. It was the UK Government - and presumably the EEC too - that approved quite recently that Bermudians could have, on application, a UK passport and be treated as full UK nationals in every other way, but that Britons in Bermuda who are not also Bermudian would not have reciprocal rights.

About 66% of the resident population of Bermuda is black. About 33% are white or other races.

May 3, 2013. Bermuda, the Cayman Islands and other British overseas territories will now be required to work with the UK and other European countries fight tax evasion. With governments in most advanced economies short of tax revenue after the financial crisis, pressure has been growing on small territories with big banking sectors to lift bank secrecy and do more to combat tax dodging and money laundering. Now British overseas territories such as Bermuda, the Cayman Islands and the British Virgin Islands — which are effectively colonies with some self-government — will have to automatically provide details the ownership of bank accounts, and about how they are used, British finance minister George Osborne said yesterday. "This represents a significant step forward in tackling illicit finance and sets the global standard in the fight against tax evasion," Mr Osborne said. The other territories affected by the deal are the Caribbean islands of Anguilla, Montserrat and the Turks and Caicos. The information will be shared by Britain, Germany, France, Italy and Spain, which agreed in June last year to work together to combat tax evasion. The Isle of Man also will be subject to the deal, but two other major offshore centres, Jersey and Guernsey, have not yet agreed to share information with countries other than Britain. The United States has been in a lengthy dispute with Switzerland over the latter's bank secrecy rules, while the European Union also has turned up pressure on two of its smaller members, Austria and Luxembourg. Austria in turn has accused Britain and the United States of shielding their own tax havens. Britain has made fighting tax evasion a priority while it chairs the G8 group of advanced economies this year, and in two weeks it will host a meeting of finance ministers from the bloc. However, Britain also faces problems of its own in being certain that companies comply with its tax laws. A recent Reuters investigation highlighted inconsistencies in the way Google portrays its activities in Britain, prompting lawmakers to demand the company's executives and auditors appear before them.

April 27, 2013. United Kingdom Overseas Territories Minister Mark Simmonds left Bermuda yesterday with a long list of areas of UK-Bermuda cooperation to develop but helping Bermuda out of the Uighur dilemma is not on the agenda. "That is a matter for the Bermuda Government. It is not a matter for the United Kingdom Government," said Mr Simmonds when asked whether the Uighurs' situation was any closer to resolution. I have had discussions to understand the complexity of some of these issues but it is a matter for the Bermuda Government." Ablikim Turahun, Khalil Mamut, Abdulla Abdulqadir and Salahidin Andulahad were part of a consignment of 17 Muslims from western China who were released by US authorities after being held unlawfully in Guant?amo Bay, Cuba as "enemy combatants". But the four were left stateless after they were brought to the Island under a deal arranged by then-Premier Dr Ewart Brown Lawyer Richard Horseman, who has been representing the four men since their arrival on the Island, was unsurprised by the stance. "That's been the consistent position adopted by the UK Government — that it's Bermuda's problem, since they were brought here without consultation. Hopefully Britain will step in at some juncture to help the men." Last month, Mr Horseman reported that Government would be holding talks with the US and the UK authorities. But it now appears that the UK, for the moment at least, is not minded to assist the Bermuda Government out of its dilemma. Granting the men status would require a change in the law and, says Mr Horseman, there is likely little appetite for that among the Island's parliamentarians. Nor can they be granted refugee status because the Refugee Convention does not apply to Bermuda. The UK has always insisted that the men have no entitlement to British citizenship or British Overseas Territories citizenship, and are not eligible to apply for British passports. Mr Simmonds told the media that his visit had been productive and positive. "My primary function for being here is to build on the positive and warm relationship that Bermuda and the UK already have. To understand more about the opportunities and challenges that exist in Bermuda and to discuss with Ministers some of the opportunities that Bermuda and the UK have in working more closely together where appropriate and where it is of benefit to Bermuda. Areas of cooperation include trade, health, education and fighting gang crime.

April 25, 2013. Bermuda will provide United Kingdom authorities with information to help authorities there fight tax evasion and fraud, Bermuda's Cabinet Office announced. The battle is a 'global priority', according to the Premier's office. In support of this cause, it stated Bermuda has entered into "automatic exchange of information agreements" with the United Kingdom. The announcement was made on the heels of the arrival of the British Government Minister in charge of overseas territories, Mark Simmonds. "Tackling tax evasion and fraud is a global priority which is necessary to protect the integrity of public revenues, the confidence of taxpayers in the fairness and effectiveness of their tax systems and ultimately public confidence in open global capital markets," it stated. Further action is needed to prevent tax evasion and to clamp down on it, despite the development of international standards and a peer review process, the Cabinet Office explained. "With this in mind, the next critical steps, aided by developments in technology, is to move to automatic exchange of tax information. The action taken by the United States under its Foreign Account Tax Compliance Act (FATCA) provides a unique opportunity to develop a new global standard in the near future and from that, to develop a system of multilateral automatic information exchange. Bermuda embraces the move, and has committed to entering into automatic exchange of information agreements with the United Kingdom to the same timetable as the agreements which we are currently finalising with the United States." Additionally, Bermuda has committed to move forward towards "eliminating any remaining hiding places" stating the island will improve the availability of information on beneficial ownership. "The work of the Global Forum and the Financial Action Task Force has led to significant improvements but gaps still remain in many jurisdictions. Bermuda is determined to move forward with this agenda and will commit to review the effectiveness of our legal and enforcement framework and to produce an action plan, aimed at ensuring that we lead jurisdictions in respect of information and enforcement of rules on beneficial ownership. We look forward to working in close cooperation with the United Kingdom on these commitments and urge rapid development of new global standards in these areas."

January 2012. British MP Andrew Rosindell called for Bermuda and other overseas territories to be given representation in the UK House of Commons. In a submission to the UK Parliament's Backbench Business Committee, Mr. Rosindell said that since the UK makes decisions that can directly effect territories such as Bermuda, the territories should be able to have their own voices heard. Mr Rosindell, the chairman of the British Overseas Territories All Party Parliamentary Group, said: "We give our 21 territories nothing. All they have is an informal all-party group, of which I am proud to be chairman. We have a democratic hole, with hundreds of thousands of people for whom we make laws, whom we ultimately govern and on whose behalf we can declare war, make foreign policy and sign international treaties. We have substantial control over their domestic affairs. Those territories that have sterling are bound by much of our own economic policy. In a range of areas, although the Crown dependencies and Overseas Territories are not part of the UK they are substantially influenced and ultimately governed by this Parliament, so it is wrong for them to have no voice at all." The Conservative Party MP said other nations, including Australia, Denmark, France and the Netherlands all have external territories, but those territories have representatives elected to external territory committees. He said he hoped issues related to the overseas territories would be debated this year, noting that this year marks the 30th anniversary of the liberation of the Falkland Islands. "Perhaps it is an appropriate time to establish the principle that at the very least the UK Parliament gives recognition to our Territories and Dependencies, and that we actually want to debate subjects that affect them, so that is why I have put in for this debate," he said. "I have been an MP for 11 years and I do not think there has been an actual debate on territories and dependencies, except when the British Overseas Territories Bill was introduced by the previous Government in 2001-02. There needs to be a similar kind of annual debate such as we have on Scotland and Wales. Our 21 territories deserve to be given that kind of recognition, and I hope the Committee will give that due consideration." In a recent Government submission to the Foreign and Commonwealth Office for a new White Paper on the Overseas Territories, the Bermuda Government called for a greater voice in the UK Parliament on issues affecting the Island. A section of the submissions read: "This could be done by serving on Parliamentary Committees, for example, where matters affecting Bermuda's national interest are discussed." Mr Rosindell visited the Island last year as part of a three-day fact finding mission, during which he met with Premier Paula Cox. He later told The Royal Gazette they had a frank exchange of views about the relationship between the UK and Bermuda. He also described Premier Cox as being "cynical" about the British Government's desire for closer links, comments that National Security Minister David Burch said were disrespectful.

There are problems with Mr. Rosindell's call for Bermuda to be given representation in the UK House of Commons. Bermuda's laws don't comply with the UK's laws in many respects. Bermuda already has very substantial benefits in the UK that are not similarly afforded by the Bermuda House of Assembly to UK nationals living and working in Bermuda. Any proposed arrangements should be reciprocal. Some examples of this anomaly include that Bermudians can, if they wish, be given full UK citizenship and without any waiting period at all. But Bermuda treats all incoming UK nationals as foreigners, requiring them to have Work Permits which are usually for limited periods of no more than 6 years, and completely denying them local citizenship (Bermudian Status) unless they marry a Bermudian and stay married to and cohabiting with that spouse for at least 10 years. Some Brits have lived in Bermuda for decades without ever being allowed to vote. Only under special circumstances, if they are allowed to live that long in Bermuda, do they become entitled to Permanent Residence (similar to a US Green Card) which is not citizenship and does not allow them to vote or own any home that a Bermudian can own. In contrast, in the UK, it is possible for a non-UK national to obtain citizenship in 5 years and if a UK national marries a non-national, that latter spouse can obtain citizenship in 3 years. In the UK any non-national and his/her spouse can buy any home without prejudice but in Bermuda all non-Bermudians including all Brits may only buy one 10% most expensive in property value or tax band home. Only in Bermuda, nowhere else in the British or British Commonwealth of Nations world, are British subject non-Bermudians told they may not be a joint home owner without an expensive special licence. In the UK, full British citizens do not lose voting rights after 6 months or more of absence, only after 15 or more years. But in Bermuda they do. Brits in Bermuda, even those born in Bermuda but with both parents not Bermudian, are deprived of citizenship. nIn the UK, Bermudians are treated as UK nationals in university fees. But British non-Bermudians in Bermuda pay full whack to attend Bermuda's community college. In the UK, conscription ended in the 1950s. But in Bermuda, young men - not young women - born in Bermuda and are Bermudian are severely punished if they evade Bermuda's archaic conscription laws. In other respects too, Bermuda's laws are far below the UK's laws as they relate to old age pensioners (senior citizens in Bermuda) not being eligible in Bermuda for free National Health Service-equivalent hospital, medical and prescription coverage, seniors needing new car licenses after 65 (in the UK it is 70) and the severely disabled not having access in Bermuda to any of the UK's benefits awarded to the deserving disabled without any means testing. To allow Bermuda, with its present laws that conflict with those of the UK, to be part of the UK process would be a miscarriage of justice. Bermuda's laws must be amended first.

September 27, 2011. Bermuda stands to play a central role in defining the future relationship between the UK and its overseas territories, according to Overseas Territories Minister Henry Bellingham. In a speech before a packed hall at the Bermuda College, Mr Bellingham praised the Island as "a sophisticated and high-quality business and tourist destination with a highly developed government system." He commended Premier Paula Cox's "recent initiatives to strengthen governance mechanisms." Mr Bellingham then touched on the UK's governance issues with another of its 14 former colonies. He said: "The situation we are now handling in the Turks and Caicos Islands is one that we do not want to see repeated in other Territories, and we will be seeking, through this strategy and other mechanisms, to ensure that we do not." The Minister's audience, Governor Sir Richard Gozney noted, included "more former Premiers than I have seen in one place": David Saul, Alex Scott and Sir John Swan attended, along with Premier Paula Cox, numerous members of her Cabinet, US Consul General Grace Shelton, Director of Public Prosecutions Rory Fields, and Hamilton Mayor Charles Gosling. Mr Bellingham's visit to Bermuda, his first, is intended to give an overview of the Island's economy and political system, as well as to "launch a dialogue" in advance of next year's White Paper by the UK Government on its Overseas Territories. Mr Bellingham said: "We believe that at this point in the history of our relationships with the Territories, when a decade of constitutional revision is coming to a close, the time is not right to embark on further constitutional change. Rather, our strategy is to make sure the constitutional arrangements work properly to promote the best interests of the Territories and of the UK, both now and in the future." He reiterated the British Government's stance on independence, which is for Territories themselves to decide, on the basis of "the clearly expressed wish of the majority." Mr Bellingham's speech underlined the UK's wish for "good governance, public financial management and economic planning" in its Territories. He invited feedback from "as many people in the Territories as possible", including through an online portal. The Minister then fielded questions from his audience. Former Senator Walton Brown, Jr said the UK's previous White Paper, in 1999, was "neither progressive, nor a partnership" with the Territories. Referring to Article 73 of the United Nations charter, which he said obliged Britain to move its Overseas Territories toward self-government, Mr Brown asked for the Minister's comment. Mr Bellingham said that the UK "will not interfere in that decision-making process", adding: "It's a decision for the people of Bermuda." PLP Senator LaVerne Furbert asked: "We hear often in Bermuda, and particularly of people in the Opposition, being concerned about the way Government is handling finances, and that there is a need for a commission of inquiry to look into the way the Bermuda Government is handling finances. Is there a need?" Mr Bellingham replied that the Bermuda Government does not need permission from the UK government to borrow on the international market. He said that in discussions with the Premier, they had talked about economic challenges, her plans for lowering Bermuda's deficit and national debt, and called Bermuda's debt "still healthier than the UK's." Mr Bellingham warned Bermuda not to be complacent about the future of its financial services industry and to diversify its economy, finishing: "The UK will not order Bermuda what to do." Former Premier Sir John Swan said the Foreign and Commonwealth Office currently represented Bermuda's interests abroad. "I have yet to believe to the process has been as energetic and as forthcoming as it should be," he said. Sir John said that as other world governments "retrench themselves and seek new means of revenue", they might encroach on Bermuda's economic well-being, and asked if the UK would "reach beyond the reach" to defend Bermuda's interests. "I can give you 100 percent assurance," Mr Bellingham answered. Noting that in the European Union and the Organization for Economic Cooperation and Development, there were "interests that are jealous" of the Territories, Mr Bellingham said: "I don't call them tax havens. They are world-class offshore centers." He said it was important for Bermuda represent its interests in the European Union, the Commonwealth and other international organizations. A member of the audience, Joshua Butler, jumped up to speak as Mr Bellingham was leaving the room, but was cut off by the Governor. "He told Senator Furbert we are okay, and we're not okay," Mr Butler charged. Sir Richard said the Minister's schedule did not allow for extra time to speak. Mr Bellingham's visit included meeting today with Bermuda's Olympic athletes, who will compete in London next year.

September 26, 2011. British Overseas Territories minister Henry Bellingham, Member of Parliament for North West Norfolk, Conservative, visited Bermuda, in his capacity as Parliamentary Under-Secretary of State at the Foreign and Commonwealth Office. His ministerial briefs include United Nations, Africa, Overseas Territories. He has been the Member of Parliament for North West Norfolk since 2001, having also represented the same constituency from 1983 to 1997. He was born in March 1955. He studied Law at Magdalene College, Cambridge. Having graduated in 1977 he was called to the Bar (Middle Temple) where he served as a barrister for 8 years. He stated Bermuda could be in line to benefit from charity cash generated by the UK Lottery. He told a press conference at Bermuda's Government House it seemed "quite wrong and anomalous" for Britain's 14 Overseas Territories not to enjoy the fruits of the National Lottery. "It raises a vast amount of money and pays out billions of pounds but it's not allowed to dispense money for good causes in the Overseas Territories," he said. "I find that extraordinary. Ninety five percent of Britain's biodiversity is in the Overseas Territories." Apart from Bermuda, the other territories are Anguilla, British Antarctic Territory, British Indian Ocean Territory, British Virgin Islands, Cayman Islands, Falkland Islands, Gibraltar, Montserrat, Pitcairn Island, St Helena, Ascension Island and Tristan da Cunha, South Georgia and South Sandwich Islands, sovereign base areas on Cyprus, and Turks and Caicos. Mr Bellingham said there was a "complete illogicality" about not having the money available for the "280,000-odd" citizens of the territories and that it seemed "grossly unfair" to withhold it from those with British passports who wish to retain links with the UK. "It seems to me quite wrong and anomalous that they can't enjoy the benefits of the lottery fund." The Conservative MP said he planned to meet with the bodies responsible for dishing out lottery cash as a "priority". The National Lottery has generated more than £26 billion for good causes in the UK, with the money going toward numerous sports, arts and heritage schemes, as well as health, education and environment charities. Mr Bellingham left Bermuda after a three-day visit during which he launched consultation on the UK Government's new Overseas Territories White Paper, the first such report in a decade. He said the British Government wanted feedback from the citizens of all 14 territories for the White Paper, which will be released in 2012. The Minister described his trip here as having been "really excellent" and said he'd had a warm welcome from everyone, including Premier Paula Cox. He said Britain wanted to "reinvigorate" its relationship with the territories and make sure it was doing everything it should to support them. "We want to make sure that all the success and expertise in the UK ... can be harnessed in a way that can benefit the Overseas Territories. The UK Government does have important responsibilities. We want to carry out those responsibilities to the very best of our ability. Mr Bellingham fielded questions on a variety of issues at the press conference, including his discussions with Ms Cox this week and the four Uighurs brought here from Guantánamo Bay without Britain's permission. He said he and the Premier talked about the gang warfare which has seen 16 men shot dead since May 2009 and suggested the situation had improved from a year ago. "I'm not saying it's gone but it's certainly a problem that the Government has taken action on," he said. He revealed that his conversation with Ms Cox also focused on the Island's financial situation, adding that he told her he would like to see Bermuda diversify its economy. "I think Bermuda could attract more IT businesses from around the world," he said. "Renewable energy is also very important." The Minister said the UK remained in talks with the US about the Uighurs, adding: "We are looking to the US State Department to find a permanent solution." He was asked about Britain's view of recent damning reports from the Auditor General on the spending of public funds. Mr Bellingham said while it was the responsibility of the UK Government to "keep an eye on what happens in territories" it wasn't its role to put in place a fiscal responsibility framework for Bermuda. He said he'd met with the independent Auditor General and was impressed with her "absolute passion" for ensuring taxpayers get value for money. He added he expected her to continue working in a "rigorous" way. The Minister was asked about Bermuda's policy of requiring British guest workers to obtain a work permit, though no such restrictions exist for Bermudians who go to live in the UK. He replied that Britain was a country of 65 million people, while Bermuda had a population of about 65,000. "One has to be realistic," he said. "We are not comparing like with like and also I think that's something for your Government to address." Mr Bellingham added that he wanted to extend the right to work in Europe to holders of the "different categories of British passports."

In February 2011 the British MP who helps oversee the British Overseas Territories arrived in Bermuda on Monday for a three day stay. Andrew Rosindell visited in his role as Chairman of the All Party Parliamentary Group on the British Overseas Territories. He met Premier Paula Cox and other politicians, Chief Justice Richard Ground and Auditor General Heather Jacobs Matthews. He also visited the Bermuda Regiment, the Bermuda Police Service and Dellwood Middle School in Hamilton. Mr Rosindell, 44, is also chairman of the UK's Foreign Affairs Select Committee. His visit comes three years after that committee conducted an inquiry into the Overseas Territories. It made a series of recommendations for Bermuda including phasing out conscription to the Bermuda Regiment, reviewing voting rights for long-term residents, outlawing discrimination based on sexual orientation and bringing in freedom of information legislation. The Bermuda Government is working on the issues of sexual orientation and freedom of information. However, controversy is ongoing over conscription and voting rights. Mr Rosindell is a Conservative party politician and represents Romford, in Essex, which is near London. His special political interests include the British Overseas Territories and Crown Dependencies, Foreign and Commonwealth affairs, animal welfare, European affairs, Constitutional affairs, law and order and defence. Before entering politics on a full-time basis he was a freelance journalist and public relations consultant. The British Broadcasting Corporation website says is known for being a right wing populist who is anti-Europe.

From November 1, 2009 Bermudians were no longer be able to apply for full British passports in Bermuda and have to go through a Washington DC office.

Only Bermuda government-issued British Overseas Territory not full UK citizen passports can be issued by Bermuda Immigration, see photo below. Those who wish to apply for a British citizen passport will not be able to fill out paperwork and drop it off at the Bermuda Government's Department of Immigration, as before. Bermuda's Department of Immigration will no longer accept applications for British citizen passports.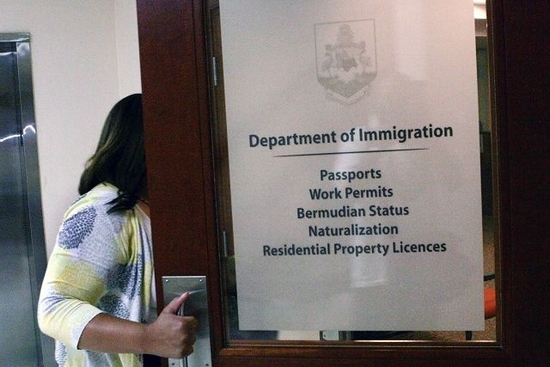 Instead people wishing to apply for a full validity British citizen passport should do so by sending their applications by courier or registered post to the UK Passport Service Centre in Washington DC at the full address shown below. This is the new UK passport production centre for Bermuda. These changes will not apply to those applying for or renewing British Overseas Territories Citizen Bermuda passports. Members of the public can use a courier company to send in their application for a full British citizen's passport A passport sent from Washington will arrive via UPS. The cost of the UK passport is presently $212 for adults for 32-pages or $255 for 48 pages (best for adult frequent travelers) and $135 for children under the age of 16, for the 32-page passport only. However an additional charge is made to cover the cost of returning it via UPS. Passports may take up to 10 weeks to arrive so applicants should plan accordingly. The mailing address for British Citizen Passport processing is: The UK Passport Service Centre for the Americas and Caribbean, British Embassy, 19 Observatory Circle, NW Washington, DC 20008, USA. For more information, guidance and copies of application forms visit the website http://ukinusa.fco.gov.uk/en/help-for-british-nationals/passports/how-to-apply/bermuda1. For general information about UK Foreign and Commonwealth operations in USA see www.ukinusa.fco.gov.uk. British UK citizen passports are normally valid for 10 years from date of applicability but if you renew your passport within nine months of its expiry, the passport will be valid for ten years plus the nine months. Travelers are advised that some countries will not accept passports with less than months before expiry.
In June 2009, without the knowledge of Bermuda's Governor, or Foreign and Commonwealth Office in London, but arranged in a sneaky and underhand way between Bermuda's Premier, The United States Consul General in Bermuda and the United States government, four Uighur men were released from US custody at Guantanamo Bay and were flown secretly to Bermuda. Tensions between Bermuda and Whitehall reached fever pitch with Governor Richard Gozney calling the move 'invalid' and 'unacceptable.' As a British Overseas Territory, Bermuda is obligated to consult Britain on matters of foreign affairs and security. Both the Bermuda Government and the United States Consul General in Bermuda and its Government deliberately failed to do this. Taking in the Uighur detainees, who were conditionally cleared of wrongdoing by the USA, thrust the tension between the two countries into the international media spotlight. The Uighurs are rightly banned from ever going back to the USA for having accepted training from al Qaeda and taken part in terrorism.
In March 2008 members of the UK's House of Commons multiparty Foreign Affairs Committee (FAC) visited Bermuda. The FAC is appointed by the House of Commons and comprises 14 back bench Members of Parliament from Government and Opposition parties, and reflects the views of the membership of the House as a whole. The FAC's function is to examine the expenditure, administration and policy of the Foreign and Commonwealth Office (FCO) which includes the diplomatic service. FAC members were, at that time:
| | | |
| --- | --- | --- |
| Member | Constituency | Party |
| Mike Gapes (Chairman) | Ilford South | Labour |
| Rt Hon Sir Menzies Campbell QC | North East Fife | Liberal Democrats |
| Mr Fabian Hamilton | Leeds North East | Labour |
| Rt Hon David Heathcoat-Amory | Wells | Conservative |
| Mr John Horam | Orpington | Conservative |
| Mr Eric Illsley | Barnsley Central | Labour |
| Mr Paul Keetch | Hereford | Liberal Democrats |
| Andrew Mackinlay | Thurrock | Labour |
| Mr Malcolm Moss | North East Cambridgeshire | Conservative |
| Sandra Osborne | Ayr, Carrick and Cumnock | Labour |
| Mr Greg Pope | Hyndburn | Labour |
| Mr Ken Purchase | Wolverhampton North East | Labour |
| Rt Hon Sir John Stanley | Tonbridge and Malling | Conservative |
| Ms Gisela Stuart | Birmingham Edgbaston | Labour |
Following their visit they issued a report on lack of voting rights for long-term residents, many of whom were denied Bermuda Status while others were deemed under Bermuda law to no longer qualify - but those concerned would have with ease in any European country, Canada, USA, Australia, etc.

The issue was raised in a number of jurisdictions and the FAC quoted submissions from several long term residents (LTRs) complaining about Bermuda's strict immigration laws.

The report said: "We received many submissions about rights of non-Belongers. Of most concern was the lack of voting rights." It quoted Jonathan Suter, from Bermuda, who described the fact that Permanent Resident Certificate (PRC) holders in Bermuda did not have the vote as an "absolute embarrassment" and called for the UK Government to advise Bermuda to extend the franchise. Mr Suter had argued that PRC holders already have the right to live and work in Bermuda, therefore giving them the right to vote does not put any further pressure on the housing market or lend itself to any of the rhetoric concerning foreigners 'taking away' jobs from Bermudians. Mr Suter wrote: "Therefore, the only significant impact would be that PRC holders would have the opportunity to participate in the democratic process. The current Government would argue that this would somehow dilute the voting right of Bermudians. Yet, looking at the numbers, the number of PRC holders is about five percent of the voting population or 2,000 out of 42,00. PRC holders should have the right to hold the government accountable. They are not simply guests on the islands, they have been contributing members of society for over 20 years!" Julian Griffiths, from Hamilton, claimed Bermuda's immigration laws were "racist" and discriminatory and questioned why the UK Government had permitted them to continue. As well as lack of voting rights, he pointed out that non-Belongers, some of whom had lived in Bermuda for more than 20 or even 30 years, were also not given equal treatment under the tax system, or equal rights of property or business ownership. He added: "Worse, all these rights are denied to children born in Bermuda after August 1989 if their parents are not Bermudian, even though they may have lived all their lives in Bermuda. By extension this situation could lead to stateless people in the next generation." Mr. R. David of Bermuda also highlighted the issue of lack of rights for children of non-Belongers in the Territory and argued that it effectively made some children "second class citizens in their own land of birth." He added: "Strangely this denial of basic human rights upon such individuals continues to be endorsed by the silence of the FCO on this matter." Susan Parsons, a former Bermuda resident now living in Canada, explained to the FAC the impact non-Belonger status had on her family. She wrote: "I am married to a Bermudian and have been for ten years we have two children together born in Bermuda who hold full status. I had three children from my previous marriage when we met, born to a UK status father. We have had to leave Bermuda as when my children turn 21 they could not apply for status. This would have left my family in a situation where three children would be ripped away from their family and siblings and expected to start a life alone elsewhere. After having been brought up and schooled in Bermuda for over ten years. Is this not a constitutional breach of our rights as a family?" In conclusion the FAC wrote: "We conclude that although extending voting rights to non-Belongers will be politically difficult for Overseas Territory governments, the Government should at least encourage local administrations to review this issue with regard to non-Belongers who have resided in an Overseas Territory for a reasonable period. We recommend that the Government should propose that non-Belongers' rights be an agenda item for the next OTCC."

They also recommended phasing out conscription and the outlawing of discrimination based on sexual orientation.

The 171-page report on the Overseas Territories by the Foreign Affairs Committee went on to recommend that the UK Government encourage Bermuda to strengthen its transparency measures, including establishing an independent Electoral Commission and ending the practice of committees of the House of Assembly sitting in secret. And one passage of the report says: "We recommend that the Government sets out in its response to this report the steps it has taken to ensure that allegations of corruption at the Bermuda Housing Corporation, in the issuing of contracts, and of electoral fraud in Bermuda are properly investigated." The report noted submissions from Bermudians alleging Government improprieties, including claims that contracts were given to the party faithful, while Special Development Orders had not been handled in a transparent manner. And concerns were raised about the arrest of the Auditor General who was also thrown out of his office while he was off the Island. The MPs wrote: "During our visit to Bermuda, the Governor told us that his predecessor had objected strongly to the Bermuda government at the time." In a chapter on items relevant to Bermuda the team of MPs recommended that the UK Government take steps to ensure that discrimination on the basis of sexual orientation or gender status is made illegal in all Overseas Territories (OTs). While recognizing that extending voting rights to 'non-Belongers' will be politically difficult for OT governments, the UK Government was urged to at least encourage local administrations to review this issue with regard to non-Belongers who have resided in an Overseas Territory for a reasonable period. The FAC recommended Government should propose that non-Belongers' rights be an agenda item for the next Overseas Territories Consultative Council (OTCC). The Committee also wants the UK to urge the Bermuda government to move away from conscription and towards the Bermuda Regiment becoming a more professional organisation, with voluntary and paid elements. The UK MPs argued this could make serving in the Regiment more attractive, giving the staffing resources required to extend into maritime duties. The FAC recommends that the Foreign and Commonwealth Office (FCO) should also strongly encourage all Overseas Territories which have not yet done so to introduce freedom of information legislation. The report said the FCO should review with Overseas Territories what steps they might take to improve their public accounting and auditing capability. And the FAC backed a recent report by fellow British MPs on the Public Accounts Committee's which recommended that the FCO should explore how Overseas Territories might make better use of UK expertise and that it should also explore whether those Territories with Public Accounts Committees could make more use of ex-officio members. The FAC also wants the Foreign and Commonwealth office to encourage Bermuda to continue to improve financial regulation, in particular in money laundering investigations. The report noted that Bermuda is the only Overseas Territory whose government favours independence but that opinion polls still showed a majority against splitting from Britain. The MPs said they were pleased with hints by UK Overseas Territories Minister Meg Munn that an election of a party by a tiny majority in low turnout election would not be acceptable as a way of taking the country to independence. In a press release accompanying the release of the findings Committee chairman, Mike Gapes MP, said: "This is a wide-ranging report considering the FCO's discharge of its responsibilities with regard to the UK's 14 Overseas Territories and making recommendations across these Territories. "We considered the FCO's management of the risks and contingent liabilities to which Overseas Territories expose the UK. We recommend that the FCO should encourage Bermuda, the British Virgin Islands, the Cayman Islands and Gibraltar to continue to make progress in improving financial regulation, in particular in arrangements for investigating money laundering. Overall, we have concluded that, in some cases, the FCO's approach has been too hands-off. The FCO must take its oversight responsibilities for the Overseas Territories more seriously."

For full report sent to the Foreign and Commonwealth Office see

http://www.publications.parliament.uk/pa/cm200708/cmselect/cmfaff/147/147i.pdf.

In January 2005, the latest unofficial poll, taken among a small group of people, suggested that more than 60% of the population were not in favor of independence. Not stated in the poll or in any comments or press columns to date on possible independence is whether both those voting for independence and those against have thought of the implications of complying with current UN, USA, Canada, UK and European Community fundamental Human Rights requirements relating to citizenship, namely citizenship after 3 years if married to a Bermudian, 5 years otherwise, similar to what the USA, United Kingdom, Australia, other major countries, Grenada and other Caribbean islands offer. (Currently, citizenship for a non-Bermudian spouse is after 10 years of marriage to a Bermudian and no further citizenships are given to non-Bermudians with no Bermudian spouse, or children born there when neither parent is Bermudian. In most countries which are members of the UN, citizenship applies automatically to every child born there).

A Bermuda Independence Commission, Bermuda Government established in 2004, published in September 2005 a 600-page report as public opinion on political independence. The then-Premier, an ardent advocate for political independence from the UK, went on record as saying he does not want a referendum on the topic, he expected the legislature to adopt it.

Since 21 May 2002 Bermudians can get full British/EC passports and British citizenship virtually automatically, usually within a month and without any of the requirements and lengthy delays for non-British people living in the UK to get citizenship. Nor do they have to sear allegiance as do new UK citizens living in the UK. Also, they can live and work in UK and any EC country; buy any property they can afford; can register there to vote immediately and can do so in any UK or EC election; and if they physically live in the UK instead of returning to Bermuda on holiday, can get internal UK educational fees and more.

In 1977, possible political independence for Bermuda from the UK was first reviewed comprehensively in a Green Paper, followed by a White Paper stating Government's view Bermuda was not ready. Bermudians rejected political independence on August 16, 1995 in a national referendum. In 1995, the great majority of those who participated in the 1995 referendum felt there were no economic benefits, only potential additional liabilities costly to bear, especially with the huge burden Bermuda taxpayers (and visitors) already have to bear for 47 politicians in less than 21 square miles and civil servants amounting to more than 15 percent of the entire workforce. Bermuda was the first British Commonwealth country to have a referendum on independence under the previous Bermuda Government. But it was boycotted by the Progressive Labour Party (the Bermuda Government since November 1998) and the results may not be accurate. It is not likely the present Bermuda Government will go this same democratic route. Based on what current PLP politicians and pundits are saying, independence is a foregone conclusion. But none say what the cost will be to Bermuda taxpayers of an already hugely inflated cost of government by international standards.
Bermuda and the European Union
Bermuda has chosen not to be treated as one of the Overseas Countries and Territories of the European Union (EU). According to Steven Hillebrink, The Netherlands, formerly of Leiden University there, Bermuda is an OCT because it is placed on Annex II of the EC Treaty (and will be on a similar annex to the EU Constitution), but does not fall under the scope of the OCT Decisions that the Council takes every 10 years, at its own request. It is believed Bermuda made this request principally because it does not wish to comply with EU Human Rights legislation, and for other reasons. The UK had no objection to this request.
Bermuda Basics
| | |
| --- | --- |
| Bermuda size & population | 20.75 (Twenty point seven five) square miles in total. 64,268 residents |
| Resident population density per square mile | 3,097 (Three thousand, zero nine seven). Third highest in the world |
| Government Code of Conduct for legislators | None. There is a voluntary code, with no legislative teeth. It is ignored by some. No equivalent at all of the UK's Ethical Standards in Public Life Act. |
| Number in Cabinet | 13. Same number as USA, equivalent in Bermuda to 0.63 (Point six three) per square mile. They have "The Honorable" before their name. |
| Number of elected legislators in House of Assembly and their salaries | 36. Equivalent to 1.93 (One point nine three) per square mile. They have "MP" for Member of Parliament after their name. If they are also Cabinet Ministers, they earn well in excess of $100,000 a year, plus unlimited expenses. |
| Number of registered voters per Member of Parliament | On December 17, 2012, date of last General Election - the average was one thousand two hundred and ninety seven). Contrast this with no fewer than 72,810 and no more than 80,433 per member of parliament in the UK in 2011 and approximately the same in the USA per congressperson and Canada. |
| Number of appointed politicians in Senate | 11. Equivalent to 0.53 (Point five three) per square mile. They have "Senator" before their name. If they are also Cabinet Ministers, they earn this plus what is shown above under "Number of elected legislators." |
| Number of Government Boards | About 108. All require the approval of the Premier who controls all Public Information. See Bermuda Government Boards separate website shown at the end of this file. |
| Number of Police | About 460, over 20 per square mile. Plus, there are Reserve officers. |
| Number in Bermuda Regiment | 600 members, mostly Bermudian men, mostly part time. Some non-Bermudian men and women from British Commonwealth countries and female Bermudians are serving but on a volunteer basis as conscription regulations do not require enrolment by Bermudian females and non-Bermudian males. Only male Bermudians under a certain age resident in Bermuda are liable to be conscripted, on a selective basis. |
| Registered voters who can participate in a General Election | Total number of registered voters in late November 2012 - date of last registration period before the December 17, 2012 General Election - was 46,678 - about 60% of the entire resident population. |
| The Bermuda Society | |
Update after General Election held 17 December 2012
In the Bermuda General Election held Monday, December 2012, the Progressive Labour Party, in power since 1998, were defeated 17-19 seats by the relatively new political party the One Bermuda Alliance (OBA) which was contesting its first General Election. Less than 18 months after it was formed in 2012 the OBA is now the Government. The new party brought together members of the United Bermuda Party, the Bermuda Democratic Alliance, former Progressive Labour Party supporters and people with no previous political involvement at all. In the end, the OBA is a beneficiary of the dismal state of the economy, although its members may soon wonder what they have gotten themselves into as they delve into the Government's books.
Earlier Bermuda General Election held 18 December 2007
Between The Progressive Labour Party (PLP) - in Government since 1998 - and United Bermuda Party (UBP) - in Opposition. The PLP remained as the Government by winning 22 seats to the UBP's 14. The UBP lost several key seats.
Even though Bermuda is a tiny (only 21 square miles it total land area) British Overseas Territory, has substantially more legislative freedom from the United Kingdom than even England, Scotland, Wales and Northern Ireland. For example, unlike Scotland, Northern Ireland and Wales it has its own Finance, Health, Social Services and its own laws. It is not tied to any laws of England or the United Kingdom or those of Europe.. Only in external affairs, some aspects of the judiciary, some areas of defence and some areas of the police is Bermuda subject to UK oversight. Many of the laws existing in the United Kingdom do not exist in Bermuda.
Britons (who are not Bermudians) coming to Bermuda as visitors must bring valid passports and other relevant travel documents and comply with the same laws as other non-citizens. Britons - again, who are not Bermudians - coming to work must get Work Permits like nationals of other countries; have the same time restrictions; also cannot drive on their UK or foreign driving licences; cannot vote ever unless they marry a Bermudian (must wait 10 years, remain married to and living with the same Bermudian to apply successfully for Bermudian Status); cannot buy the same real-estate properties as a Bermudian but are limited to the most expensive top 5%; and are subject to the same other restrictions.
Unlike in the UK and Europe, there are no Age Discrimination laws.
Unlike in the UK, where current Criminal Injuries Compensation laws give an average payout of £7500 (over US$14,000) to all who are criminally injured for offenses that are not life-threatening or cause horrific crimes to women, Bermuda laws are very mean. When a 17-year old Canadian teenager visited Bermuda on vacation in 1996, she was repeatedly raped, sodomized, tortured and murdered. Her parents had to wait 10 years before the Bermuda Government's Criminal Injuries Compensation Board finally paid out, in 2006, the negligible sum of $2,840.63.
In 2006, the UK abolished the law against double jeopardy, as a result of which murderers have at last been brought to full justice. But there has been no such improvement in Bermuda laws.
Unlike in the UK, Canada, USA, etc. the local Human Rights Act and Amendment Act relate only to Bermudians, not non-Bermudian retirees or guest workers. For example, where the Constitution says no discrimination by way of race or country of origin, etc, in practice non-Bermudians are regulated heavily in Work Permits regulations, exclusions, number of jobs they can have; property they may and may not buy; becoming Bermudian only by marriage and living together with a spouse - and eligible only after 10 years of such marriage. Even children born in Bermuda are not Bermudian under Bermuda law unless one parent is. No other country has such restrictions.
For the disabled, Human Rights Acts in the UK, USA and Canada specify the definition of disabled as some permanently disabled. But in Bermuda for the permanently disabled, the act gives them no such protection at all.
Nor are there in Bermuda any transportation laws laws for the disabled, as they are in UK, USA, Canada, etc, or equivalents of the UK's Disability Discrimination Act or the USA's Americans with Disabilities Act.
Bermuda still has military conscription laws, unlike Britain, Canada, the USA etc and this inequity was defended by then-Governor Sir John Vereker. Campaigners fought to end compulsory military service. They issued a court summons against the Governor, Deputy Governor and Attorney General. This alleged that the ballot which chooses conscripts is gender-biased and a breach of human rights because only men are picked, not women. BAD believes Bermudian men are treated unfairly as citizens of a British Overseas Territory in being expected to serve, as Britain formally ended national service in 1960. When the case was heard by Britain's Privy Council the latter rejected it, not surprisingly in the UK's selective democracy. The organization also made allegations of ill-treatment of conscripts at Warwick Camp. Members hoped the outcome of their legal action would be a Supreme Court ruling outlawing the draft for good but this has not happened. They have vowed to take the case all the way to the European Court of Justice if necessary.
Bermuda's British origins and traditions
Despite Bermuda's North American (not Caribbean) geography only 600 miles from the US East Coast, most of Bermuda's roots are British.

Bermudians are linked to Britain in culture, habits, names of places, public holidays, driving on the left, systems of high taxation on gasoline (petrol), vehicles and more, Westminster style of Government, and sports like cricket, golf and soccer.

The British declared slavery illegal and took measures to stamp it out, decades before any action was taken in the USA. Many Bermudians do not know how their economy was at one time completely dependent on Britain.
Bermuda's security and stability is guaranteed by the UK

British officials in the USA and Britain are often influential in Bermuda's affairs. British Information Services in New York answers questions about Britain and provides up to date Government comment on current events involving Britain. The Foreign & Commonwealth Office, at King Charles Street, London SW1 A2AH, England, telephone (011) 44-207-2701500 or fax 44-207-2702148 is the British Government department responsible for Bermuda's overseas relations and foreign affairs.

In Sandys Parish and near Fort St. Catherine in St. George's Parish are several. Countless British Army and Royal Navy officers and other ranks are interred there. Many died from yellow fever in the 1800's. Others perished at sea during the two World Wars and were brought to Bermuda for burial. Some of Bermuda's Parish Churches, for example, St. Paul's in Paget Parish, also have graves of British military personnel.

There are no reciprocal arrangements with the United Kingdom or Canada or USA or any Caribbean island for mutual recognition of driving licenses. Even with such overseas driving licenses, newcomers must take and pass the same full written and driving tests as those who have never used them before, in order to drive a car or motor cycle or scooter or auxiliary cycle in Bermuda. Many countries - but not Bermuda - have such reciprocal arrangements. It means that when Bermudians or non-Bermudian newcomers go to the UK to work or study, they are not allowed to have the same arrangements there as do those holding driving licenses from Australia, Barbados, British Virgin Islands, Canada, Cyprus, Gibraltar, Hong Kong, Japan, Malta, New Zealand, Singapore, South Africa and Switzerland.

It is up to Bermuda to make similar reciprocal arrangements and so far this has not been done.

And even though Bermuda is a British Overseas Territory and Britain is part of the European Community, Bermudians in Britain cannot claim EC/EAA driving rights. However, they may drive on their Bermuda licences for up to one year. But the same gesture is not extended by the Bermuda Government to newcomers retiring or working or visiting Bermuda. There is a double irony in that some persons still or formerly Bermudian who no longer live in Bermuda but visit from time to time and have current Bermuda driving licences, do drive cars in Bermuda.
Bermuda's Government House
Where the Governor lives, with his family. See under http://www.bermuda-online.org/seepemb.htm then Government House
Bermuda London Office
Opened on February 2, 2009 by Premier Ewart Brown, UK Foreign and Commonwealth Office representatives, MPs and former Governors. They were among those attending the reception at 6 Arlington Street. The Bermuda Government's London Office there covers 2,600 sq ft and is situated in the same building as the office for the Cayman Islands, in the City of Westminster. The primary focus of the Office will be Bermuda Government relations with the Foreign and Commonwealth Office and British Members of Parliament. The space and staff are also available to Bermuda Government Ministries as the need arises."
Bermudian Kimberley Durrant leads a staff of between three and five people, as office manager. Ms Durrant, who will act as the Island's lead representative in London, has previously worked for the Supreme Court of Bermuda and Oxford City Council. She holds a postgraduate law degree from the University of Buckingham and a postgraduate degree from the Oxford Institute of Legal Practice. Plans for a Bermuda London Office were outlined in the Finance Minister's 2008-2009 Budget Statement. Finance Minister and Deputy Premier Paula Cox announced the Cabinet Office had been allotted more than $822,000 to establish a rented "representative office" in the UK. Former Governors Lord Waddington, Thorold Masefield and Sir John Vereker joined representatives from Bermuda-based international companies and other British Overseas Territories at the official opening. About 2 dozen guests attended, with a snowstorm preventing others from coming. UK Overseas Territories Minister Gillian Merron said: "I congratulate the Government of Bermuda on the opening of its first London Office. This is an important first step which will raise Bermuda's profile in London and send out a positive message in these difficult economic times. Other guests included former UK Minister and MP Meg Munn, Andrew Tuggey of the UK Branch Commonwealth Parliamentary Association and Director of Overseas Territories' affairs at the FCO Colin Roberts.
Bermuda Police
Government House has direct responsibility for the operational side of Policing with the Police Commissioner reporting directly to the Governor, while budgeting and manpower is Government's responsibility. Paid for by Bermuda - not British - taxpayers and coming under Bermuda - not British - laws. Periodic visits are made by Britain's senior advisor for Dependent Territory Police Forces, or a former Chief Constable of a UK Police Service. He makes periodic recommendations to increase efficiency and effectiveness.
Bermuda Regiment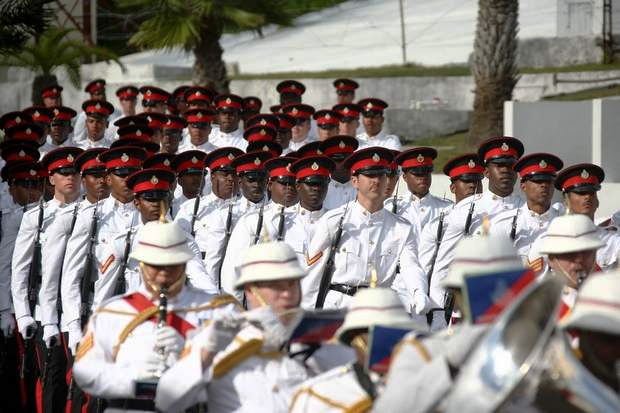 The local defence force, established along British Army Lines and associated with the latter, reporting to the Island's Governor. Officers and men take an oath of loyalty to the Queen. The Regiment is paid for by Bermudian, not UK taxpayers. Some locals served in the Great War of 1914 to 1918 and World War 2 in the British Army, Royal Navy, Fleet Air Arm or Royal Marines or Royal Flying Corps or Royal Air Force. In world War 2, some served in the Canadian forces. Today, some members of the Bermuda Regiment go on special courses in Britain.
The Aide-de-Camp (ADC) to the Governor was traditionally a Bermuda Regiment officer. He used to be a British Army officer on a secondment of about 2 years but this was stopped after both the Governor and his ADC - Captain Hugh Sayers, Welsh Guards - were assassinated in March 1973 while walking in the grounds of Government House. The ADC is the equivalent of an Equerry in the UK.
The Bermuda Regiment has 5.56mm Standard NATO Self Loading Rifles (SLRs) firing 5.56 rounds or (blanks). The only non-lethal options are the wooden baton, CS (tear gas) and the rubber bullet, and permission is needed from the Governor to use the two latter. The Bermuda Police Service is reluctant to ask for help from the Regiment because most are conscripted soldiers, often disgruntled. The Regiment is only operationally capable of fulfilling one of its two roles – providing support for the community in the case of a natural disaster. A mostly conscripted regiment is not of much use for internal security, even in emergency situations, as was proved in the 1977 riots. The Regiment doesn't serve any operational purpose such as providing cordons for assaulting ERT teams, or access to criminal records to execute warrants. It's radio frequencies don't cross over with Police, so there is no direct communication directly with them. The equipment is inadequate and obsolete compared to what the police have. Examples include no ballistic helmets, no body armour for every soldier (unlike police), inadequate handcuffs, 1980s radios, no armoured vehicles (soldiers travel in camouflage painted PTB buses). The armoury has no shrapnel grenades, ammunition is tightly rationed, there are no explosives, there are only eight revolvers for service pistols, the four 7.62mm machine guns are normally out of service with one working occasionally. One of their four boats is operational, the other three are used for parts. A private soldier receives about $600 for a year of service, are not involved in decisions affecting them and work overtime without reasonable overtime pay. They get around $15 from 6.45-10.15 pm, a typical drill. They need 40 drills a year to get their $600 a year. It is cheap labour, one reason Government won't abolish conscription. The last two Ministry of Defence evaluations of the Regiment have been poor with problems no army should have – bad communication, poor equipment and a gap between officers and enlisted men. The regiment gets a D grade, to barely fulfill operational requirements.
In early 2007, the group Bermudians Against the Draft (BAD) was formed, as campaigners fighting to end compulsory military service. They issued a court summons against the Governor, Deputy Governor and Attorney General. This alleged that the ballot which chooses conscripts is gender-biased and a breach of human rights because only men are picked, not women. BAD believes Bermudian men are treated unfairly as citizens of a British Overseas Territory in being expected to serve, as Britain formally ended national service in 1960. The organisation also made allegations of ill-treatment of conscripts at Warwick Camp. Members hoped but in vain that the outcome of their legal action would be a Supreme Court ruling outlawing the draft for good. They have vowed to take the case all the way to the European Court of Justice if necessary. But on March 7, 2008 the Chief Justice of Bermuda ruled against them, under Bermuda law. In 2010 the Privy Council in the UK also ruled against them, despite the fact that there is no conscription at all in the UK. It remains to be seen whether the findings will be overturned by British MPs, or whether it will go the European Court of Justice.
Early In March 2008, anti-draft campaigners met British MPs - telling them Bermudian men should have the same rights as those in the UK where conscription was abolished decades ago. Bermudians Against the Draft (B.A.D) requested the meeting with British MPs visiting from England, representatives from the Foreign Affairs Committee, including anti conscription MP Andrew MacKinlay, after sending written complaints. The MPs were probing standards of good governance, transparency and accountability, the role of Governors and regulation of the financial sector. The committee was made up of back bench MPs from Government and Opposition parties who will make recommendations to the British Parliament. B.A.D founder Larry Marshall Sr. said he pointed to a statement from the then British Foreign Secretary Jack Straw in 2006 saying citizens of overseas territories should have the same rights as enjoyed in Britain. Conscription was abolished there in the aftermath of the Second World War and Bermuda is the only overseas territory where men only, not women too, are made to do mandatory military service. If they fail to do so they are arrested by Bermuda Regiment military police.
Bermuda Society
Formed in London in 1987 to look after Bermuda's interests on a number of fronts, particularly in the areas of finance and commerce. Its membership includes some Bermudians living in London and rest of UK who wish to and qualify to join and pay the annual membership fee, plus former Governors of Bermuda. It promotes Bermuda's image; fosters closer links between Bermuda, the UK and Europe. works with BIBA and others and Bermudian students in the UK.
Governors of early Bermuda
Where "President" is shown, it means President of the locally appointed Executive Council, not a US-style title.
| | | |
| --- | --- | --- |
| Name | Date | Title if not Governor, or remarks |
| Richard Moore | 1612 | |
| 6 Commissioners | 1615, 29 June | Provisional Government |
| Daniel Tucker | 1616, May | |
| Miles Kendall | 1619 | Temporary |
| Nathaniel Butler | 1619, October | |
| John Harrison | 1622, 25 October | Sherriff, temporary |
| John Bernard | 1622, November | Died in office |
| John Harrison | | Temporary |
| Henry Woodhouse | 1623, December | |
| Phillip Bell | 1626, 20 September | |
| Roger Wood | 1629, 29 August | |
| Thomas Chaddock | 1637, July | |
| William Sayle | 1641 | |
| Josias Forster | 1642 | |
| William Sayle | 1643 | |
| William Sayle, Stephen Paynter, William Wilkinson | 1644 | Triumvirate |
| Josias Forster | 1645 | |
| Jonathan Turner | 1647 | |
| John Trimingham | 1649, 25 September | |
| John Jennings | 1650 | |
| Josias Forster | 1650, November | |
| William Sayle | 1659, 3 January | |
1683-1722
| | | |
| --- | --- | --- |
| Florentius Seymour | 1663, 12 January | |
| Samuel Whalley | 1668, 15 May | |
| Sir John Heydon | 1669, 15 May | |
| Florentius Seymour | 1681, 30 May | Died in office 3 Nov 1682 |
| Henry Durham | 1682, 9 November | Temporary |
| Col. Richard Coney | 1683, 29 January | End of Bermuda Company Charter |
| Col Richard Coney | 1685-1687 | 1st Governor under Crown |
| Sir Robert Robinson | 1687, 12 April-1690, 20 June | |
| Isaac Richier | 1691-1693 | Lieutenant Governor |
| John Goddard | 1693-1696 | |
| Samuel Day | 1698, 20 Oct-1700, 18 December | Lieutenant Governor |
| Benjamin Bennett | 1701, 2 May- 1713 | |
| Henry Pulleine | 1713-1718 | Lieutenant Governor |
| Benjamin Bennett | 1718-1722 | |
1722-1782
| | | |
| --- | --- | --- |
| John Hope | 1722-1727 | |
| John Trimingham | 1727, November-1728, August | President |
| John Pitt | 1728-1737 | |
| Andrew Auchinleck | 1737, Dec-1738, May | President |
| Alured Popple | 1738, 2 Aug-1744, 9 November | |
| Francis Jones | 1744, Nov-1747, June | President |
| William Popple | 1747, July-1751, November | |
| Francis Jones | 1751, November-1755, November | President |
| William Popple | 1755, November-1763, December | |
| Francis Jones | 1763, December- 1764, August | President |
| George James Bruere | 1764, August-1780, August | |
| Thomas Jones | 1780, September-October | President |
| George Bruere | 1780, October-1781, December | Lieutenant Governor |
| William Browne | 1782, January-1788, October | American Loyalist |
1788-1812
| | | |
| --- | --- | --- |
| Henry Hamilton | 1788, October-1794, October | Initially Lieutenant Governor, then Governor |
| James Crauford | 1794, 8 November- 1796, 27 October | |
| Henry Tucker | 1796, 27 October -22 November | President |
| William Campbell | 1796, 22 November-1 December | |
| Henry Tucker | 1796, December-1798, February | President |
| George Beckwith | 1798, February-1803, March | |
| Henry Tucker | 1803, April-1805, April | President |
| Francis Gore | 1805, May-1806, June | Lieutenant Governor |
| Henry Tucker | 1806, June 13-July 31 | President |
| John Hodgson | 1806, July-1810, June | |
| Samuel Trott | 1810, June-1811, August | President |
| Sir James Cockburn | 1811, August-1819, April | |
| William Smith | 1812, 4 July-14 September | President |
1812-1846
| | | |
| --- | --- | --- |
| George Horsford | 1812, September-July 1814 | Lieutenant Governor |
| William Smith | 1816, July-1817, November | President |
| Sir James Cockburn | 1817, November-1819, April | |
| William Smith | 1819, 15 April-25 November | President |
| Sir William Lumley | 1819, November-1822, May | |
| William Smith | 1822, May- 1823, October | President |
| Sir William Lumley | 1823, October-1825, June | |
| William Smith | 1825, June-1826, February | President |
| Sir Hilgrove Turner | 1826, February- 1829, July | |
| Robert Kennedy | 1829, July-November | Acting |
| Sir Hilgrove Turner | 1829, November-1830, July | |
| Robert Kennedy | 1830, July -November | Acting |
| Sir Hilgrove Turner | 1830, November-1832, January | |
| Sir RS Chapman | 1832, January-1835, April | |
| Henry G Hunt | 1835, April-September | Acting |
| Robert Kennedy | 1835, September-1836, January | Acting |
| Sir RS Chapman | 1836, January-1839, April | |
| William Reid | 1839, April-1846, November | |
| W N Hutchinson | 1846, November-December | Acting |
| Charles Elliott | 1846, December-1852, August | |
| W Hassell Eden | 1852, August-1853, May | Acting |
| George Philpots | 1853, May-September | Acting |
| Thomas C Robe | 1853, September | Acting |
1853-1874
| | | |
| --- | --- | --- |
| Soulden Oakley | 1853, September-October | Acting |
| Arthur W Byles | 1853, October-November | Acting |
| Charles Elliott | 1853, November- 1854, February | |
| Montgomery Williams | 1854, February-October | Acting |
| Freeman Murray | 1854, October-1859, June | |
| A T Hemphill | 1859, June-October | Acting |
| William Munroe | 1859, October-1860, February | Acting |
| Freeman Murray | 1860, February- 1861, March | |
| H. St George Ord | 1861, March- 1864, June | |
| William Munroe | 1864, June-July | Lieutenant Governor |
| W G Hamley | 1864, July-1865, October | Lieutenant Governor |
| H. St George Ord | 1865, October-1866, November | |
| W G Hamley | 1866, Nov-1867, April | Lieutenant Governor |
| Arnold Thompson | 1867, April | Acting |
| Sir F E Chapman | 1867, April-1870, May | |
| W F Brett | 1870, May-September | Lieutenant Governor |
| T Gore Brown | 1870, September-1871, April | Administrator |
| A A C Fisher | 1871, April-May | Acting |
| John Henry Lefroy | 1871 - 1877 | |
1877-1882 Lt. Gen. Thomas L. J. Gaiwey
1888-1891 Lt. Gen. Edward Newdigate Newdegate
1892-1896 Lt. Gen. C. Lyons
1896-1901 Lt. Gen. O. Digby Barker
1902-1904 Lt. Gen. Sir Henry LeGuay Geary
1904-1907 Lt. Gen. Sir Robert M. Steward
1907-1908 Lt. Gen. Sir Josceline H. Wodehouse
1908-1912 Lt. Gen. Sir Frederick Walter Kitchener
1912-1917 Lt. Gen. Sir George M. Bullock
1917-1922 Gen. Sir James Willlcocks
1922-1927 Lt. Gen. Sir J. J. Asser
1927-1931 Lt. Gen. Sir Louis Jean Bols
1931-1936 Lt. Gen. Sir Thomas Astley-Cubbitt
1936-1939 Lt. Gen. Reginald Heldyard
1939-1941 Lt. Gen. Sir Denis John Charles Kirwas Bernard
1941-1943 The Rt. Hon. Viscount Knollys
1943-1945 The Rt. Hon. Lord Burghley
1946-1949 Admiral Sir Ralph Leatham
1949-1955 Lt. Gen. Sir Alexander Hood
1955-1959 Lt. Gen. Sir John Woodall
1959-1964 Maj. Gen. Sir Julian Gascoigne
1964-1972 The Rt. Hon. Lord Martonmere, GBE, KCMG, PC
1972-1973 Sir Richard Sharples, KCMG, OBE , MC (assassinated)
1973-1977 Sir Edwin Leather, KCMG, KCVO
1977-1980 The Hon. Sir Peter Ramsbotham, GCMG, GCVO
1980-1983 Sir Richard Posnett, KBE, CMG
1983-1988 Viscount Dunrossil, CMG
1988-1992 Major-Gen Sir Desmond Langley, KCVO, MBE
1992-1997 The Rt Hon Lord Waddington, GCVO, PC, QC
1997-2002 Mr Thorold Masefield, CMG
2002-12 Oct 2007 Sir John Vereker, KCB
2007: Sir Richard Gozney, KCMG (from December 2007)
Bermuda's place in the British Commonwealth
(Referred to here in this way, and not simply as the "Commonwealth" because several US states and also other countries use the name "Commonwealth"). Bermuda is the fourth oldest of all countries, islands and territories in the British Commonwealth of Nations after England, Scotland, Northern Ireland, Wales and Canada. See Bermuda History with the Old and New Worlds since 1500.
Bermuda is one of the fourteen (14) Overseas Territories of Britain. Here is the complete list in alphabetical order of small countries in this category:
Place, area in square kilometers, population
| | | |
| --- | --- | --- |
| Anguilla | 96 | 10,000 |
| Ascension Island | 88 | 1,099 |
| Bermuda | 53.3 (20.75 square miles) | 62,400 |
| British Antarctica (South Sheffield Islands, South Orkneys and Graham's Land) | 1.7 | 0 (3 survey stations operated by 50 to 150 people) |
| British Indian Ocean Territory (Diego Garcia) | 54,000 | 2,000 American and British military personnel and 1,000 civilians. |
| British Virgin Islands | 153 | 16,100 |
| Cayman Islands (Grand Cayman, Little Cayman and Cayman Brac) | 259 | 32,000 |
| Falkland Islands (including South Georgia and South Sandwich Islands) | 12,173 | 2,121 |
| Gibraltar | 6.5 | 32,000 |
| Montserrat | 102 | 11,000 |
| Pitcairn Islands (including Henderson, Ducie and Oeno) | 35.5 | 54 |
| St. Helena | 122 | 5.664 |
| Tristan da Cunha | 38 | 295 |
| Turks & Caicos | 500 | 12,350 |
British Commonwealth of Nations
As there are other places with Commonwealths - for example, some American states - the phrase "British Commonwealth of Nations" distinguishes them from other commonwealths. British Commonwealth of Nations countries are in two categories:
The United Kingdom (and its Overseas Territories, including Bermuda.
Politically independent countries which still recognize the Queen as their supreme or symbolic head of state even though they are independent in all other respects. They were all parts of the old British Empire.
Independent Commonwealth nations
Antigua and Barbuda; Australia; Bahamas; Bangladesh; Barbados; Belize; Botswana; Brunel Darussalam; Canada; Cyprus; Dominica; Gambia; Ghana; Grenada; Guyana; India; Jamaica; Kenya; Kiribati; Lesotho; Malawi; Malaysia; Maldives; Malta; Mauritius; Namibia; Nauru; New Zealand; Nigeria; Pakistan; Papua New Guinea; Samoa; Seychelle Islands; Sierra Leone; Singapore; Solomon Islands; South Africa; Sri Lanka; St. Christopher (St. Kitts) and Nevis; St. Lucia; St. Vincent and the Grenadines; Swaziland; Tanzania; Tonga; Trinidad and Tobago; Tuvalu; Uganda; United Kingdom; Vanuatu; Western Samoa; Zambia; and Zimbabwe (currently expelled from the Commonwealth for gross human rights abuses under Robert Mugabe).
British prices for petrol (gasoline)
Bermuda has followed the British system of extraordinarily high prices for petrol or gasoline. Costs are higher in Bermuda than they are in England and about the same as they are in Sutherland and Caithness in northern Scotland. On a per liter basis, the current price per liter or gallon is about 400 percent more than Americans pay, because of a very high Bermuda Government duty.
British products in Bermuda
Many are available, especially in books, clothing, food, shoes and Scotch whisky. But the latter in particular is very expensive if bought for local consumption, even more than in Britain. A United Kingdom magazine that costs 1.99 pounds sterling is US$ 5.99 in Bermuda. A 99 pence grocery item in the United Kingdom is US$ 2.99. The foreign exchange rate that has effectively devalued the US$ to which the Bermuda Dollar is pegged has made all British goods more expensive.
British military connections
| | |
| --- | --- |
| | At one time, British Army units galore were based in Bermuda. The file British Army Units in Bermuda from 1776 to 1953 is because Bermuda was then strategically important. When the USA and Great Britain were not firm allies, many areas were developed by British troops as forts. British military artists painted scenes of changes. They included Thomas Driver, E.G. Hallewell and Gaspar Le Merchant Tupper. Once, more than two thirds of Bermuda's Devonshire Parish alone was held by British troops. The last unit to serve before the British Army Command in Bermuda was withdrawn in 1953 was the Duke of Cornwall's Light Infantry. |
The report of the UK's Foreign Affairs Committee (FAC) can be seen at www.parliament.uk/facom.
The Old Town was once a garrison town for British troops. Until 1954, they were also at Fort Prospect in Devonshire Parish. Britain once had a huge Royal Naval Dockyard and also built a protective ring of British forts in Bermuda. It provided employment and training for thousands of Bermudians. An active Royal Artillery Association club is in the City of Hamilton and at Barrack Hill, St. George's and there are also an active local Royal Naval Association and an active Royal Air Force Association Club.
British Agencies in Aviation, Banking, Culture, Finance, Insurance and Shipping
Imperial Airways (now British Airways) began in 1937 the Britain Bermuda commercial aviation links continued today. Other assistance from the United Kingdom includes political and technical advice on matters such as aviation (and bargaining power in this particular respect) for the Bermuda Aircraft Register - an arm of the United Kingdom's Aircraft Register; economic zones, the Bermuda Shipping Register - an arm of the British Shipping Register and offshore fishing. Ships registered as British on the Bermuda Shipping Register sail under the protection of the Royal Navy during periods of strife in international waters such as the Persian Gulf.

The many close business ties with the United Kingdom help maintain the confidence of the international community in the integrity of Bermuda's financial institutions. The Governor of the Bank of England visits Bermuda periodically. Personnel frequently advise the Bermuda Government's Ministry of Finance. Many long established British organizations have branches in Bermuda. Typical of these are the Bermuda Branch of the Royal Commonwealth Society, the St. John's Ambulance Brigade, and a number of business related professional entities.

Freemasons in Britain also have close links with Bermuda. See Freemasonry in Bermuda.
British civic Honours
Civil Servants always get the top awards. Although it is the Queen who officially bestows the honours, to commemorate her annual official birthday and at New Year, the list is based on recommendations from the Premier of Bermuda, who in turn receives the names from civil servants in the Cabinet Office's ceremonial secretariat. In contrast, in Britain, The Cabinet Office has reviewed the structure and membership of honours committees. It provides greater transparency and a greater independent input to the honours process while protecting the confidentiality of individual honours candidates and recipients, and of members of the assessment committees. Business people, sportsmen and women, entertainers, broadcasters and more get a fair share of honours.
British tourism office
In the UK, there is a Bermuda Government's Department of Tourism representative in London.
British resources available to Bermuda Government and public
Available to the Bermuda Government on a continuous basis for advice when requested are the resources of all British Government departments in London. And, in the USA, Canada and all other parts of the world, British Embassies or Consulates serve the interests of visiting Bermudians, and represent Bermuda to nationals of their jurisdictional hosts. Bermuda accedes to international treaties via the United Kingdom and, when appropriate, can act directly, with the United Kingdom's blessing and back-up.

Visits to London by Bermuda Government Cabinet Ministers have proved valuable to Bermuda, especially when the United Kingdom's experience in a variety of fields is helpful to the Bermuda Government in situations involving the potential introduction of new policies. Many Bermudian civil servants over the years have been trained in the United Kingdom. Bermuda's British links provide Bermuda with pomp and ceremony on appropriate occasions. Even those who want political independence for Bermuda have agreed it helps bring in visitors.

Thousands of British United Kingdom nationals live and work in Bermuda. They are welcome but are treated as foreigners. Bermudians do not regard themselves as British - despite this being their only official nationality - but as Bermudian. Britons - those from Great Britain - do not have the same freedoms here in residing and working without restrictions as they have in Great Britain, Ireland and rest of the European Economic Community. Britons visiting Bermuda on business or vacation or as professional newcomers cannot get Bermuda citizenship or vote or buy real estate at the same price as Bermudians - unless they marry Bermudians. Any children born here are not Bermudian unless one parent is Bermudian, so they cannot apply for any local scholarships or grants for further education abroad (but have, as non-citizens, been conscripted into the Bermuda Regiment). Many parents and grown children have been on restrictive Work Permits for more than 20 years. If as expatriates they marry a Bermudian spouse, they must wait for 10 years to get Bermudian status and pay a hefty fee. In contrast, Bermudians can apply for a UK passport, get full United Kingdom and European citizenship immediately they get the passport and live, work, vote and buy any property they wish there. This one-sided arrangement was a British Government decision taken without any referendum from the British people.

See these files in particular:

An inter-governmental organization with a mandate to support the work of the non-Governmental sector in the Commonwealth.
Commonwealth Games
Bermuda always sends a contingent, members of which perform creditably. An independent pan-Commonwealth agency based in London. The Institute's mission is to promote the modern Commonwealth through education and cultural programs.

Principally via Bermuda's Royal Gazette, a long term member of the CPU, Bermuda has excellent press Internet and print links with the rest of the Commonwealth.

The main inter-governmental agency of the Commonwealth and office of the Secretary-General.
Duke of Edinburgh's Award Scheme
Thousands of young Bermudians have participated in and received benefits from activities connected with the Duke of Edinburgh Awards. One was a massive clean-up and rehabilitation of the Bermuda National Trust's Long Island Cemetery for South African Boers captured by British Army troops during the Boer War and shipped to Bermuda for internment as prisoners of war. Many died in Bermuda.
Guy Fawke's Day
Not celebrated at all in Bermuda, unlike in UK. The practice was banned in Bermuda in the 1950s.
Hurricanes and weather reporting
Bermuda follows the American pattern, not the British.
Military conscription
Unlike in Britain where all Armed Forces are volunteer, the Bermuda Regiment is 75% males-only conscripted, with those refusing to serve when ordered to do so hunted down and imprisoned. Certain exemptions apply for some but not others. Summons issued publicly via the newspapers include individual names and last-known addresses of young men born in Bermuda but not Bermudian under Bermuda law unless a parent is - and who may no longer live in Bermuda. Under Bermuda's Defence Act, it is up to a parent or conscript to let the Regiment know of its error - not the Regiment to correct the error before a public summons is issued.
Queen's Birthday Parade in June and New Year's Awards
Her Majesty Queen Elizabeth II has her real birthday in April, but her official birthday is celebrated in June. Until 2008 it was an official Bermuda Public Holiday but no longer (nor is it in the UK). On that day, there is a formal military parade held in the city of Hamilton, led by the Governor and Premier and open to the general public. The Bermuda Regiment marches down Front Street in full dress regalia with cannons firing and the Regimental Band playing. On behalf of the Queen, the Governor, decked out in his ostrich plumed hat of office, accepts a General Salute from the Queen's soldiers as they do a slow, musical march past. Other organized bands - like the Bermuda Islanders Pipes & Drums Band - and groups join in. If there is a Royal Navy ship in port, she's alongside, decked out, with her sailors in white shorts, accompanied by a Royal Marines band.

In the afternoon, the Governor hosts the Queen's Birthday Tea at Government House. Also, the Queen's Birthday Honors are announced a few days ahead of time, based on recommendations made to the Queen by the Cabinet Office of the Bermuda Government. Periodically, a Knighthood is awarded locally, or a Companion, Officer or Member of the British Empire. These more prestigious awards invariably go to serving or retired Bermuda Government legislators or civil servants. Lesser awards include the Queen's Certificate and Badge of Honor which, since May 2012 in the UK have now been replaced by the British Empire Medal. In recent years, the number of Bermudians recommended for these honors seems to have gotten smaller and smaller.
Voting
Also see under Bermuda Government.
March 9, 2007. Efforts by an Opposition Minister to persuade Government to provide absentee voting at the next general election - in the same way absentee voting is not only allowed but encouraged in the USA, Canada, United Kingdom and Europe has has been for some time - were defeated. Shadow Minister for Legislative Reform and Justice John Barritt moved a motion in the House asking for the facility, which, he said, would help the housebound, those on vacation, and also Bermudians studying and working abroad. He said former PLP Premiers Jennifer Smith and Alex Scott had both backed the idea of voting by post, with this getting as far as draft legislation drawn up in 2005 under Mr. Scott. He pointed out that an average of 20-25 percent of those eligible to vote have not turned out at recent elections, and argued that an absentee vote could encompass around 1,000 people unable to vote in person at any given time. "This evening, the only argument we have is 'when?' and 'how soon will we get this?' and 'can we get this done when we come back (to Parliament) in May?'" said Mr. Barritt. However, Premier Ewart Brown successfully got the wording of the motion changed to one that said the Government would take note of "the need to continue research into electronic voting and proxy voting" in a 21-11 vote along party lines. Dr. Brown said the Progressive Labour Party was committed to extending the franchise in any way that is fair and can be implemented. However, speaking after his bid was defeated, Mr. Barritt said: "I was disappointed, most disappointed actually, not for myself or the Opposition but for the people of Bermuda — the voters. "What's clear from the amended motion Premier Brown put forward is that they had and have no intention of proceeding with absentee balloting for the next general election." He speculated: "My suspicion is that the Premier and his political advisors have made a crude political calculation here. They don't need or want absentee balloting on the basis that they won the last two elections without it so they've decided not to risk its introduction now."


Last Updated: May 20, 2013.
Multi-national © 2013 by Bermuda Online. All Rights Reserved. Contact Editor/writer and webmaster.