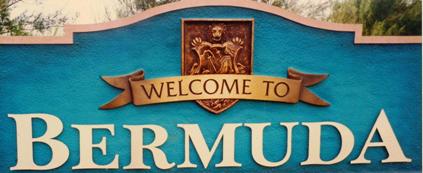 125+ web files in a constantly updated Gazetteer on Bermuda's accommodation, activities, airlines, apartments, areas, art, artists, attractions, airport, aviation pioneers, banks, banking, beaches, Bermuda Status and citizenship, British Army, businesses, calypso, Canadian military, causeway, churches, city of Hamilton, commerce, community, cruise ships, culture, cuisine, customs, Devonshire Parish, disability accessibility, districts, Dockyard, economy, education, employers, employment, entertainment, environment, executorships and estates, fauna, ferries, flora, food, forts, gardens, geography, getting around, golf, government, guest houses, history, Hamilton Parish, homes and housing, hotels, internet access, islands, laws and legal system, local groups and organizations, location, media, motor vehicle options, music, municipalities, Paget Parish, parishes, parks, Pembroke Parish, politics, postage stamps, public holidays, public transport, railway trail, religions, Royal Navy, Sandy's Parish, St. David's, St. George's Parish, shopping, Smith's Parish, Somerset, Southampton Parish, Spanish Point, Spittal Pond, sports, stores, telecommunications, traditions, time zone, town of St. George, United States armed forces, tourism, vacation planning, villages, vital statistics, water sports, weather, Warwick Parish, wildlife, work permits, etc. For tourists, business visitors, employers, employees, newcomers, researchers, retirees, scholars.

Bermuda's Guest Houses
Mid-priced island-wide accommodation, usually with breakfast, sometimes continental

By Keith Archibald Forbes (see About Us) at e-mail exclusively for Bermuda Online
To refer to this file use "bermuda-online.org/accomm6.htm" as your Subject.
An impartial list. No one from this website receives any commissions or rebates from any property.
Preface
Guest houses are the British way of describing them, so this is the description used here. Most Europeans are familiar with this term but many North Americans are not and assume, wrongly, they are private homes and inexpensive. In Bermuda, they are all commercial establishments and some are quite up-market in price. Some are similar in style and price to up-market American-style B&Bs. The Bermuda Government's Department of Tourism describes some of them as an "inn" but they are not British-style inns as they are not licensed to serve beer or other alcoholic beverages and don't serve dinner.
Always confirm when booking that breakfast is available and if so, whether Continental or full American, British or Canadian cooked breakfast with eggs, bacon or ham, toast, marmalade or jam. A Continental breakfast is basic by comparison and food in Bermuda is very expensive compared to USA, Canada and UK, it is suggested you pick a place with a full breakfast to start the day and give yourself as much time as possible before lunch.
Places to stay in this category have been inspected and licensed by the Bermuda Government's Department of Tourism, the licensing and regulatory agency, for internationally acceptable accommodation, facilities and services. Larger properties have more rooms and more expansive facilities. Some have attractive gardens or a pool. Most have lower rates during November to March.
Recommended guest houses are shown in bold. Some have the facilities shown by the following symbols. Guest houses shown with 5-2 Stars reflect the symbols shown on Expedia.com.
Taxes
In addition to per-day hotel charges, visitors should expect to pay the following Bermuda Government Taxes (a) Occupancy Tax of 9.5% and (b) a Resort Levy of 17%. Ask any property at which you stay about any further extras.
- business center
- business facilities
- Ship view
- dining
- disabled access
- fitness
- golf course
- meeting room
- pool
- public buses
- public ferries
- shopping
- walking area
Internet, WIFI, websites, linkage, pricing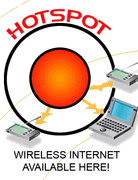 Bermuda Online

(BOL) at http://www.bermuda-online.org will gladly establish a free courtesy web link to the websites of Bermuda properties offering accommodation to our visitors, and show their property's email address in addition, when those properties reciprocate our web link. Via this exchange of links anyone from the world wide web who is interested in Bermuda and wants to stay at any place in particular will be see all the info they want to, about all aspects of accommodation such as room or suite pricing; history and other special features of the premises; location; transportation options; whether or not television and WIFI are available and if so whether the latter free or at cost; and all other services, directly from the websites of the properties at which they want to stay. But it's simply not practical to link to or give any pricing info about or show an email address, any place that won't reciprocate the link. We state all this in our Links at http://www.bermuda-online.org/links.htm.

Having Free WIFI or paid WIFI or wired ADSL (Broadband) available for their guests is more important than ever before in 2012. Many clients assume they will have this same ability during their business visits or vacations as they now do in their homes and places of employment. Their guests or prospective guests who travel to wonderful places like Bermuda want to be able to email photos, including where they stay of course, back home to their families, friends and colleagues. If they cannot, it's a significant opportunity wasted for both clients and properties in terms of publicity and more clientele. It is noted that while some guests write nice web reviews of Bermuda overall they invariably also state whether or not they've had WIFI or other Internet access and other key communications and telecommunications facilities at where they stayed. Internet-reliant guests can bring a laptop or eBook such as a Kindle or Kobo or netbook or IPad or IPhone or playbook or notepad or tablet or ultrabook. In July and August 2012 American visitors to Bermuda who were interested in the 2012 Olympic Games from London were able, from where they stayed if it had WIFI or wired Internet, to see http://www.nbcolympics.com/. Canadian visitors saw http://www.ctvolympics.ca/. British visitors viewed http://www.bbc.co.uk/sport/0/olympics/2012/.


Disabled access

When space is available for the disabled - accompanied if in a wheelchair - this symbol indicates this. Always confirm this with the proprietor and note that properties in Bermuda do not conform to first class USA ADA or third class UK DDA standards at this time.
Alphabetical listing
If recommended, they are shown with a recommended mention, shown in bold.
Aunt Nea's Inn

11 units, Nea's Alley, off Old Maid's Lane, in Town of St. George. Phone (441) 297-1630. Fax (441) 297-1908. Main house was built in the 1700's. Bus routes 1, 3, 10 and 11. Three different styles of accommodation. This Old House-renovated in 2004. A 3 bedroom home; second bedroom with queen bedroom and bathroom, 3rd bedroom. All Sleep 8. Palm Collection. 2 room suites with king or queen four-poster canopied bed, and separate lounge with cable TV. Jasmine Collection. Rooms with queen four-poster or sleigh bed.
Edgehill Manor

9 units, P. O. Box HM 1048, Hamilton HM EX. Rosemont Avenue, Pembroke Parish. Phone (441) 295-7124. Fax (441) 295-3850. Owner Mrs. Marshall). Continental breakfast. Also for business visitors and as their first place to stay for professional newcomers recruited from overseas for employment in Bermuda.
Greene's Guest House
6 units, 71 Middle Rd, Southampton Parish SB 04. Phone (441) 238-0834 or 238-2113. Fax (441) 238-8980. Residential area. Sunken garden, lounge and games room. On bus route # 8. Rooms have air conditioning and fans. American or British or Continental breakfast.
Little Pomander Guest House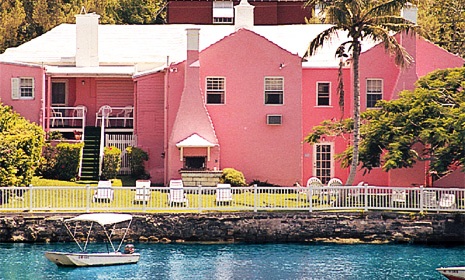 5 units, 16 Pomander Road, Paget Parish PG 05. Phone (441) 236-7635. Fax (441) 236-8332. Near bus routes 1, 2, 7, 8. Continental breakfast.
Oxford House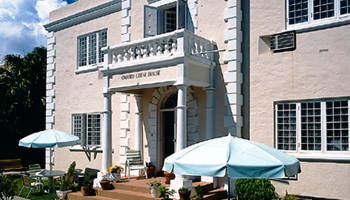 Woodbourne Avenue, Pembroke Parish. Phone (441) 295 0503. Fax 295-0520. 12 units, permission applied for to expand to 20 rooms via an increase in height of the building. Continental breakfast.
Royal Heights Guest House

6 units, Lighthouse Hill, Southampton Parish. Telephone (441) 238-0043. Fax (441) 238-8445. Owner: Jean Richardson. Accessible to public South Shore beaches. Near bus routes 7 and 8. Overlooking Great Sound. Views, bedrooms with air conditioning, television and patios. Continental breakfast.
Salt Kettle House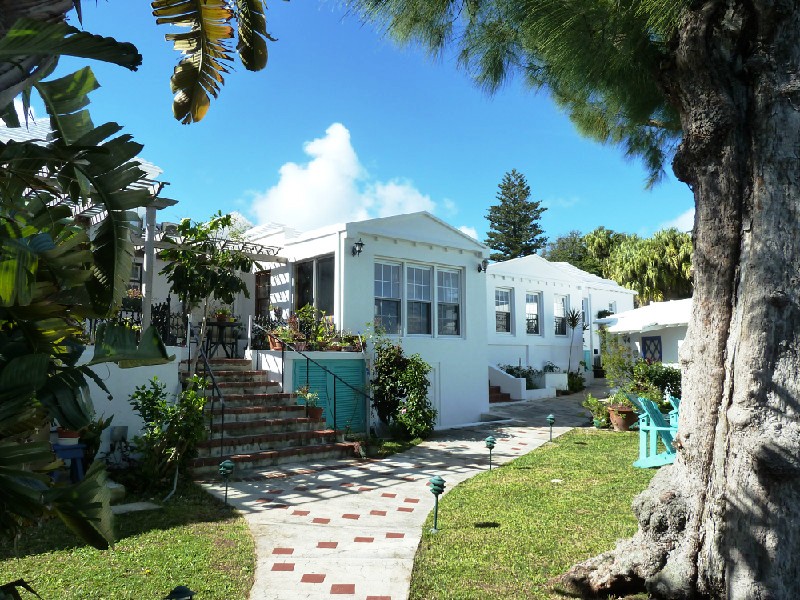 11 units. Salt Kettle, Paget Parish. Phone (441) 236-0407. Fax (441) 236-8639. Property is facing Hamilton Harbor, with a ferry service nearby. Owner since 1970 is Mrs. Hazel Lowe. Best overall value in Bermuda, repeat visitors galore. 2011 rates, which Mrs. Lowe has deliberately not increased in several years due to the economic situation for many visitors, mostly from the USA, are $85-$95 per person per night, including breakfast. American, British or Canadian cooked or Continental breakfast. It was from the dining room window of this house that famous American artist Winslow Homer (1836-1910), a frequent visitor, painted his famous Salt Kettle scene. It accepts able and accompanied disabled if in a wheelchair or ambulatory (walking). The disabled will be put in a more accessible cottage. There are no buses but a ferry stop is close by. Each cottage has a bedroom, marine view, bath or shower, kitchenette with gas or electric stove. Many come for two weeks or a month. Hazel Lowe, originally of Kent, England and a former registered nurse, is the widow of Bermudian Robert Lowe. Hazel Lowe sends a taxi to collect guests. She was a recent Hotelier of the Year.
Categories of all accommodation properties for visitors


Last Updated: May 23, 2013.
Multi-national © 2013 by Bermuda Online. All Rights Reserved. Contact Editor/writer and webmaster.